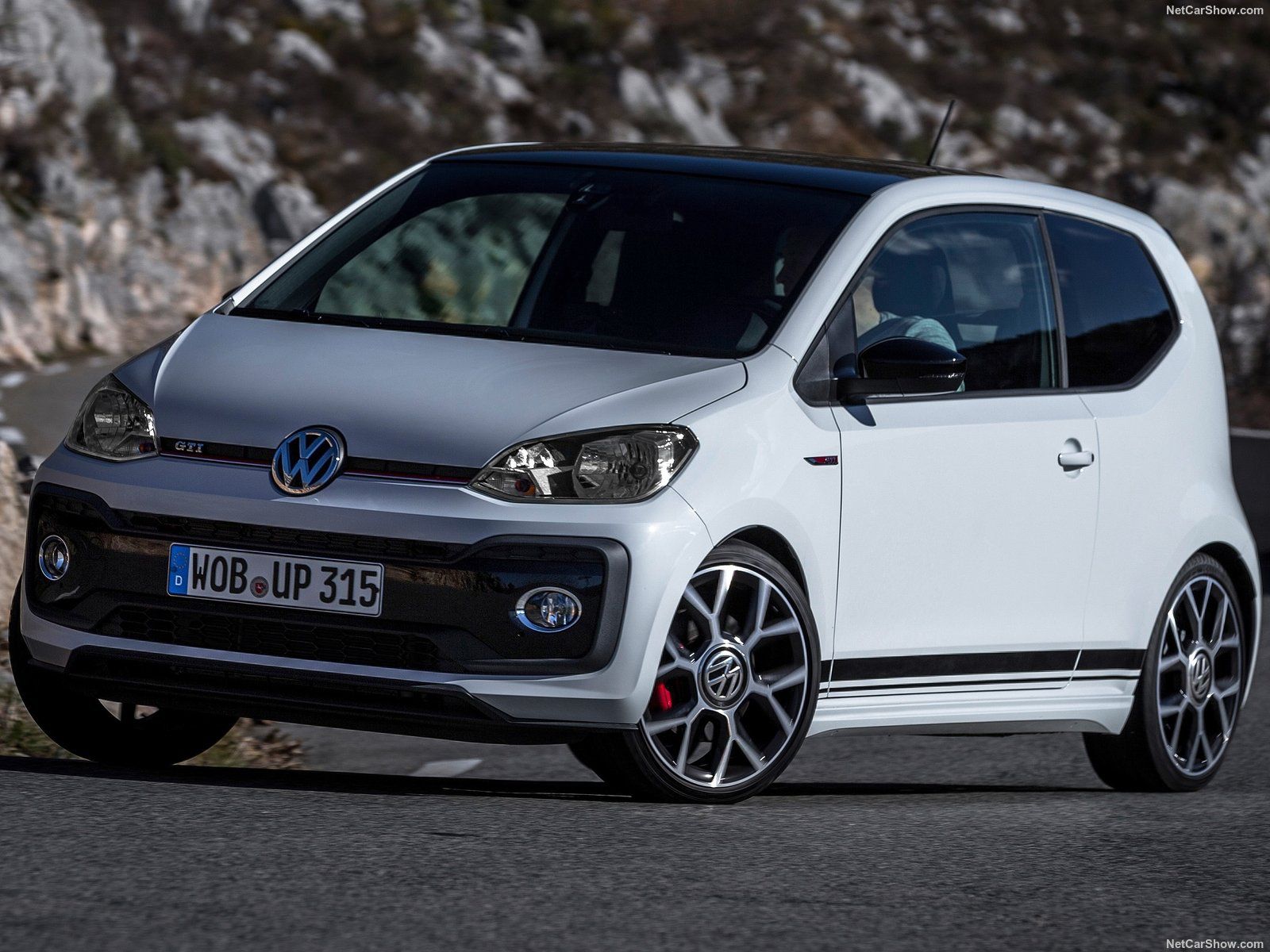 Greek Cars Market in 2018 grew 17.4% keeping the positive tone of recent years, scoring the sixth annual gain in a row with registrations at 103.436. Toyota is the market leader, followed by Volkswagen improving with an astonishing +32.1%.
Competitive Arena
Greek's economy in the fourth quarter kept momentum, reflected by the manufacturing PMI which hit a six-month high in November. Meanwhile, the Eurogroup greenlighted the 2019 budget at the start of December, the country's first budget without the backdrop of a bailout program in over eight years. Notably, the budget excludes a planned pension cut that was supposed to take place in January.
Activity is seen remaining broadly stable in the coming years, supported by a tightening labor market and recovering business climate. That said, doubts remain over the country's longer-term prospects and the government's willingness to maintain rigid fiscal discipline and tough economic reforms.
Market Trend
Greek vehicles market is recovering after the sharp fall reported during the harsh 2008-2010 financial crisis and, since the 2012, the car passenger's segment improved substantially. According to data released by the Association of Motor Vehicle Importers Representatives, the market grew from 58.480 in the 2012 to 88.083 in the 2017.
In the 2018 the car passenger's market continued the fast recovering. Indeed, following the positive tone of recent years, this year sales have grown 17.4%, signing the 6th consecutive annual gain and a six-digit score for the first time since 2010, with 103.436 units sold. However, we are still far from the 2007 all-time record.
| Sales 2014 | Sales 2015 | Sales 2016 | Sales 2017 | Sales 2018 | '+/- 2018 |
| --- | --- | --- | --- | --- | --- |
| 71.222 | 75.844 | 78.872 | 88.083 | 103.436 | 17,4% |
Competitive Arena
Brand wise, Toyota is the 2018 market leader selling 11.756 cars (+17.3%) with 11.4% market share, ahead of Volkswagen with 9.023 units (+32.1%), Peugeot with 8.371 (+28.7%), Nissan with 7.894 (+9.7%), Fiat with 7.092 (+11.4%), Opel with 6.931 (+4.3%) and Suzuki with 5.905 (+10.1%).
At model wise, the number one was the Toyota Yaris with 6.543 sales (+18.8%) followed by the Volkswagen Polo with 3.815 (+55.1%) and the Fiat Panda with 3.796 (+20.9%).
Ranking of the best-selling models is featured in the dedicated report here.
Research, Consulting, Data & Forecast
F2M covers intensively this market with several products developed to help any investigation required. Market Researches in PDF are immediately available for download with study on the market since 2005 and with forecast up to the 2025. AutoData in EXCEL are immediately downloadable with annual sales volume, split by month, for all brands and all models distributed in the market. This year data are released year to date, but you will receive a monthly update until the year-end.  See details within Greece Corner Store.
| Rank 2018 | Rank 2017 | | Sales 2018 | Sales 2017 | '+/- 2018 | Share 2018 |
| --- | --- | --- | --- | --- | --- | --- |
| 1 | 1 | Toyota | 11.756 | 10.026 | 17,3% | 11,4% |
| 2 | 3 | Volkswagen | 9.023 | 6.832 | 32,1% | 8,7% |
| 3 | 5 | Peugeot | 8.371 | 6.503 | 28,7% | 8,1% |
| 4 | 2 | Nissan | 7.894 | 7.194 | 9,7% | 7,6% |
| 5 | 6 | Fiat | 7.092 | 6.366 | 11,4% | 6,9% |
| 6 | 4 | Opel | 6.931 | 6.644 | 4,3% | 6,7% |
| 7 | 7 | Suzuki | 5.905 | 5.364 | 10,1% | 5,7% |
| 8 | 9 | Hyundai | 5.722 | 4.038 | 41,7% | 5,5% |
| 9 | 8 | Citroen | 5.387 | 4.107 | 31,2% | 5,2% |
| 10 | 12 | Renault | 4.188 | 3.528 | 18,7% | 4,0% |
| 11 | 11 | Ford | 4.172 | 3.903 | 6,9% | 4,0% |
| 12 | 10 | Mercedes | 3.785 | 3.920 | -3,4% | 3,7% |
| 13 | 14 | Skoda | 3.607 | 3.086 | 16,9% | 3,5% |
| 14 | 13 | BMW | 2.864 | 3.174 | -9,8% | 2,8% |
| 15 | 19 | Kia | 2.830 | 1.257 | 125,1% | 2,7% |
| 16 | 16 | Seat | 2.669 | 1.874 | 42,4% | 2,6% |
| 17 | 15 | Audi | 2.662 | 3.085 | -13,7% | 2,6% |
| 18 | 18 | Volvo | 1.695 | 1.306 | 29,8% | 1,6% |
| 19 | 17 | Mini | 1.614 | 1.573 | 2,6% | 1,6% |
| 20 | 21 | Dacia | 1.320 | 800 | 65,0% | 1,3% |
| 21 | 20 | Jeep | 1.159 | 967 | 19,9% | 1,1% |
| 22 | 23 | Smart | 736 | 616 | 19,5% | 0,7% |
| 23 | 22 | Honda | 686 | 636 | 7,9% | 0,7% |
| 24 | 24 | Alfa Romeo | 507 | 593 | -14,5% | 0,5% |
| 25 | 25 | Mitsubishi | 292 | 201 | 45,3% | 0,3% |
| 26 | 26 | Land Rover | 183 | 131 | 39,7% | 0,2% |
| 27 | 31 | Jaguar | 122 | 37 | 229,7% | 0,1% |
| 28 | 28 | Porsche | 72 | 67 | 7,5% | 0,1% |
| 29 | 32 | Lexus | 60 | 36 | 66,7% | 0,1% |
| 30 | 33 | Subaru | 48 | 34 | 41,2% | |
| 31 | 30 | Abarth | 30 | 38 | -21,1% | |
| 32 | 29 | SsangYong | 28 | 50 | -44,0% | |
| 33 | 35 | Maserati | 8 | 4 | 100,0% | |
| 34 | 36 | Bentley | 3 | 3 | 0,0% | |
| 35 | 38 | Tesla | 2 | 1 | 100,0% | |
| 35 | 37 | Chevrolet | 2 | 2 | 0,0% | |
| 35 | 27 | Mazda | 2 | 76 | -97,4% | |
| 36 | 39 | Aston Martin | 1 | - | | |
| Rank 2018 | Rank 2017 | | Sales 2018 | Sales 2017 | '+/- 2018 | Share 2018 |
| --- | --- | --- | --- | --- | --- | --- |
| 1 | 1 | P.S.A. | 20.689 | 17.254 | 19,9% | 20,0% |
| 2 | 2 | Volkswagen Group | 18.036 | 14.947 | 20,7% | 17,4% |
| 3 | 3 | Renault Nissan Alliance | 13.694 | 11.723 | 16,8% | 13,2% |
| 4 | 4 | Toyota Group | 11.816 | 10.062 | 17,4% | 11,4% |
| 5 | 5 | F.C.A. | 8.796 | 7.976 | 10,3% | 8,5% |
| 6 | 7 | Hyundai-Kia | 8.552 | 5.295 | 61,5% | 8,3% |
| 7 | 6 | Suzuki | 5.905 | 5.364 | 10,1% | 5,7% |
| 8 | 9 | Mercedes Daimler | 4.521 | 4.536 | -0,3% | 4,4% |
| 9 | 8 | BMW | 4.478 | 4.747 | -5,7% | 4,3% |
| 10 | 10 | Ford Group | 4.172 | 3.903 | 6,9% | 4,0% |
| Rank 2018 | Rank 2017 | Model | Sales 2018 | Sales 2017 | '+/- 2018 |
| --- | --- | --- | --- | --- | --- |
| 1 | 1 | Toyota Yaris | 6.543 | 5.508 | 18,8% |
| 2 | 8 | Volkswagen Polo | 3.815 | 2.460 | 55,1% |
| 3 | 3 | Fiat Panda | 3.796 | 3.140 | 20,9% |
| 4 | 4 | Peugeot 208 | 3.638 | 2.909 | 25,1% |
| 5 | 2 | Opel Corsa | 3.524 | 3.341 | 5,5% |
| 6 | 5 | Nissan Micra | 2.959 | 2.843 | 4,1% |
| 7 | 7 | Renault Clio | 2.951 | 2.550 | 15,7% |
| 8 | 9 | Citroen C3 | 2.897 | 2.337 | 24,0% |
| 9 | 6 | Nissan Qashqai | 2.882 | 2.578 | 11,8% |
| 10 | 11 | Hyundai i20 | 2.247 | 2.088 | 7,6% |
| 11 | 10 | Opel Astra | 2.038 | 2.186 | -6,8% |
| 12 | 16 | Hyundai i10 | 1.975 | 1.392 | 41,9% |
| 13 | 19 | Ford Fiesta | 1.894 | 1.229 | 54,1% |
| 14 | 13 | Toyota Aygo | 1.708 | 1.491 | 14,6% |
| 15 | 29 | Toyota C-HR | 1.571 | 989 | 58,8% |
| 16 | 20 | Mercedes A Class | 1.427 | 1.185 | 20,4% |
| 17 | 12 | BMW X1 | 1.403 | 1.523 | -7,9% |
| 18 | 56 | Kia Picanto | 1.374 | 419 | 227,9% |
| 19 | 21 | Suzuki Swift | 1.326 | 1.105 | 20,0% |
| 20 | 14 | Volkswagen Golf | 1.317 | 1.406 | -6,3% |
| 21 | 26 | Volkswagen Tiguan | 1.316 | 1.009 | 30,4% |
| 22 | 17 | Toyota Auris | 1.274 | 1.341 | -5,0% |
| 23 | 15 | Fiat Tipo | 1.268 | 1.402 | -9,6% |
| 24 | 30 | Seat Ibiza | 1.221 | 956 | 27,7% |
| 25 | 25 | Suzuki Vitara | 1.183 | 1.026 | 15,3% |
| 26 | 37 | Suzuki Ignis | 1.172 | 878 | 33,5% |
| 27 | 23 | Nissan Pulsar | 1.139 | 1.059 | 7,6% |
| 28 | 18 | Mercedes GLA | 1.131 | 1.337 | -15,4% |
| 29 | 128 | volkswagen T-Roc | 1.117 | 50 | 2134,0% |
| 30 | 27 | Peugeot 108 | 1.054 | 1.007 | 4,7% |
(18)