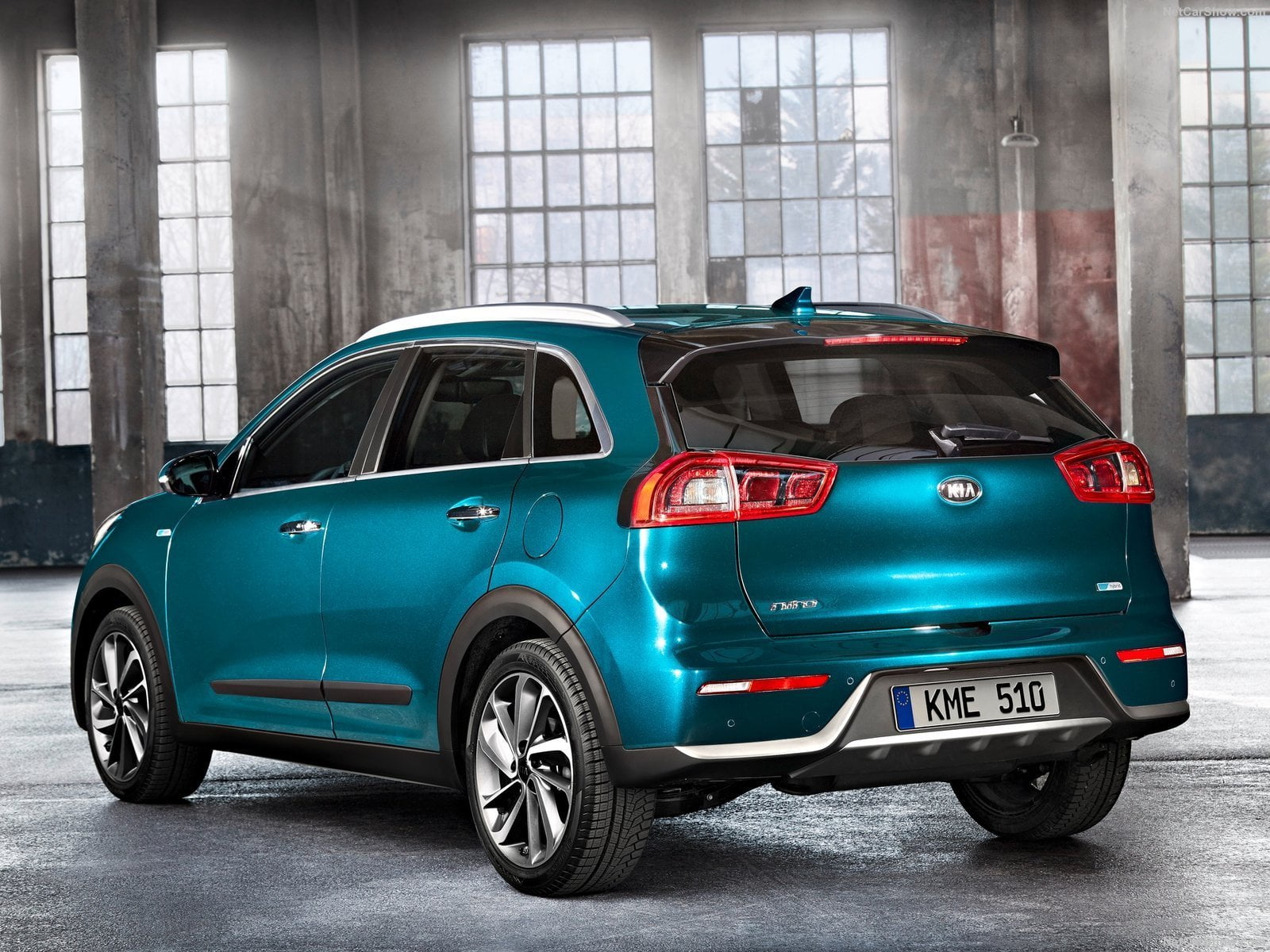 Hungary Cars Market in Q1 2016 kept the pace growing 15.4%. Thanks to the outstanding success of the new Vitara, Suzuki took the market leadership outpacing Opel and Skoda. Several brands reported strong performances.
Pushed up by the economic expansion, Hungarian  automotive industry is recovering steady and in the 2015 had posted the fifth growth in a row. Furthermore, the demand keeps growing and the 2016 is expected to further improve reducing the still wide gap from current sales level and the record scored in the 2005, with sales near 200.000 units (versus the 77.173 done in the 2015).
According to data released by the MGSZ – (Magyar Gépjármű Szövetség), the Hungarian Associations of Car Manufacturers, this year started with all months growing year-on-year. January was reported with 5.567 sales (+14.1%), February with 6.625 (+12.3%) and March was further better with 7.494 sales, up 19.4%.
Consequently, the first quarter 2016 car sales had been 19.686, up 15.4% from the previous year.
In the first quarter the market leader was Suzuki with 2.247 (+86.8%) with market share at 11.4%, outpacing the former leader, Opel,  with 2.023 units (-4.3%) and Skoda with 1.888 sales (-14.6%).
Ford was fourth with 1.844 (-14.7%) followed by Volkswagen with 1.579 (+1.9%), Toyota with 1.038 sales (19.4%) and Dacia with 970 (19.8%).  
At Group-wise, Volkswagen led the ranking with market share at 21.7%, followed by Renault-Nissan with 13.8%, Suzuki with 11.4% and General Motors with 10.3%.
The Suzuki Vitara was the best-selling model with 1.660 (+453.3%) followed by the Skoda Octavia with 1.060 (-24.8%), the Opel Astra with 763 (+17.7%), the Ford Focus with 616 (-3.1%) and the Volkswagen Passat with 538 (62.0%).
Below, you can sort our interactive tables to see data regarding Brands, Groups and Models. Please bear in mind that sales data are subject to adjustments as sources will update their information. This report is updated at the publishing date and will not be modified while the next on this subject will report year to date data updated.
| Rank Mar | Rank Q1 | Brand | Mar | Q1 | Mar Var | Q1 Var | Mar% | Q1% |
| --- | --- | --- | --- | --- | --- | --- | --- | --- |
| 1 | 1 | Suzuki | 886 | 2.247 | 90,1% | 86,8% | 11,8% | 11,4% |
| 3 | 2 | Opel | 671 | 2.023 | -5,2% | -4,3% | 9,0% | 10,3% |
| 4 | 3 | Skoda | 669 | 1.888 | -3,6% | -14,6% | 8,9% | 9,6% |
| 2 | 4 | Ford | 687 | 1.844 | 7,8% | -14,7% | 9,2% | 9,4% |
| 5 | 5 | Volkswagen | 557 | 1.579 | -7,9% | 1,9% | 7,4% | 8,0% |
| 7 | 6 | Toyota | 395 | 1.038 | 22,7% | 19,4% | 5,3% | 5,3% |
| 8 | 7 | Dacia | 345 | 970 | 1,5% | 19,8% | 4,6% | 4,9% |
| 10 | 8 | Kia | 323 | 908 | 17,5% | 54,2% | 4,3% | 4,6% |
| 6 | 9 | Nissan | 419 | 874 | 14,2% | -0,8% | 5,6% | 4,4% |
| 9 | 10 | Renault | 339 | 827 | 51,3% | 15,5% | 4,5% | 4,2% |
| Rank Mar | Rank Q1 | Group | Mar | Q1 | Mar Var | Q1 Var | Mar% | Q1% |
| --- | --- | --- | --- | --- | --- | --- | --- | --- |
| 1 | 1 | Volkswagen | 1.522 | 4.265 | 4,6% | 0,0% | 20,3% | 21,7% |
| 2 | 2 | Renault-Nissan | 1.112 | 2.708 | 18,3% | 11,3% | 14,8% | 13,8% |
| 3 | 3 | Suzuki | 886 | 2.247 | 90,1% | 86,8% | 11,8% | 11,4% |
| 4 | 5 | Ford | 687 | 1.844 | 7,8% | -14,7% | 9,2% | 9,4% |
| 5 | 4 | General Motors | 671 | 2.023 | -5,2% | -4,3% | 9,0% | 10,3% |
| 6 | 6 | Hyundai-Kia | 588 | 1.453 | 33,6% | 64,4% | 7,8% | 7,4% |
| 7 | 7 | Toyota | 415 | 1.098 | 21,3% | 18,2% | 5,5% | 5,6% |
| 8 | 8 | FCA | 376 | 998 | 21,7% | 38,8% | 5,0% | 5,1% |
| 9 | 11 | PSA | 286 | 626 | 1,1% | 24,5% | 3,8% | 3,2% |
| 10 | 10 | Mercedes Daimler | 235 | 635 | 14,6% | 0,0% | 3,1% | 3,2% |
| Rank Mar | Rank Q1 | Model | Mar | Q1 | Mar Var | Q1 Var | Mar% | Q1% |
| --- | --- | --- | --- | --- | --- | --- | --- | --- |
| 1 | 1 | Suzuki Vitara | 627 | 1.660 | 527,0% | 453,3% | 9,5% | 8,5% |
| 2 | 2 | Skoda Octavia | 373 | 1.060 | -6,8% | -24,8% | 5,6% | 5,4% |
| 3 | 4 | Ford Focus | 245 | 616 | 6,1% | -3,1% | 3,7% | 3,1% |
| 4 | 3 | Opel Astra | 229 | 763 | -16,1% | 17,7% | 3,5% | 3,9% |
| 5 | 9 | Fiat 500 | 171 | 404 | -8,1% | -16,7% | 2,6% | 2,1% |
| 5 | 5 | Volkswagen Passat | 171 | 538 | 23,0% | 62,0% | 2,6% | 2,7% |
| 6 | 8 | Volkswagen Golf | 157 | 406 | -0,6% | -21,6% | 2,4% | 2,1% |
| 7 | 7 | Dacia Duster | 139 | 408 | -21,9% | -3,5% | 2,1% | 2,1% |
| 8 | 14 | Ford Kuga | 134 | 339 | 34,0% | -7,6% | 2,0% | 1,7% |
| 9 | 13 | Nissan Qashqai | 123 | 345 | -26,3% | -9,7% | 1,9% | 1,8% |
| 10 | 12 | Kia Sportage | 122 | 370 | 88,9% | 91,0% | 1,8% | 1,9% |
(600)