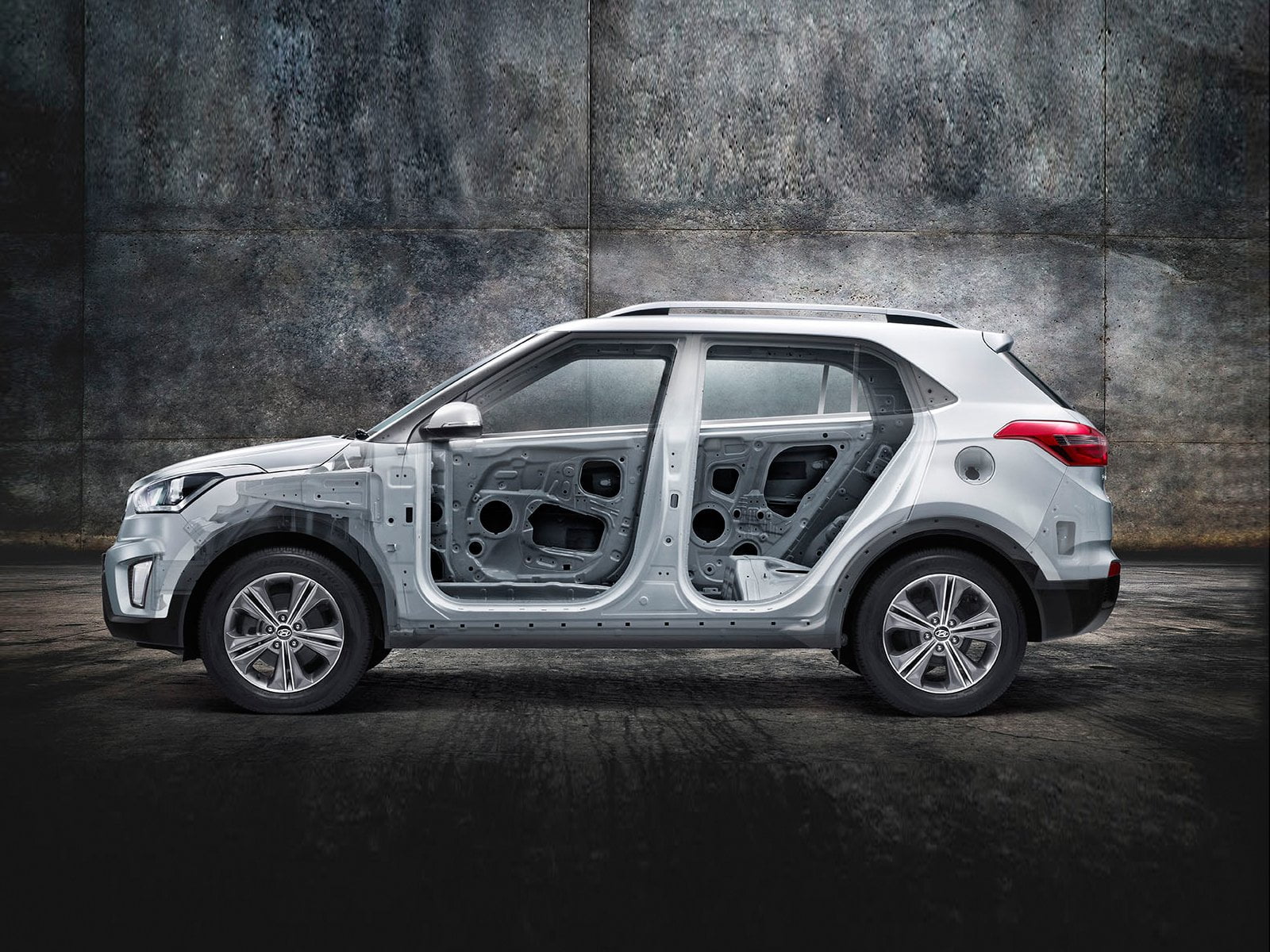 India best selling cars ranking in 2015 dominated by the usual leaders, made by Maruti, while an amazing group of new models is gaining space in the market obtaining great consumer's favors.
At the end of the 2015, the best-selling model in India was the Maruti Alto with 272.096 sales (+2.9%) followed by the Maruti Dzire with 236.038 (+11.9%) and the Maruti Swift with 206.662 (+1.9%).
In fourth place the Maruti R Wagon with 170.399 units (+7.0%) ahead of the best non-Maruti vehicles, the Hyundai i20, very succesful in the last generation introduced last year, with 130.084 registrations (+73.2%) followed by the Hyundai i10 Grand with 124.055 (+27.2%), the Mahindra Bolero with 88.048 units (-11.9%), the Maruti Celerio with 82.961 (+22.7%), the Honda City with 82.912 (+7.2%),  and in 10th place the Maruti Omni with 79.189 (+6.3%).
Great success has been deserved to the new Hyundai Creta, already in 16th place with 41.152 sales and to the Honda Jazz, 24th with 29.643. Others new models are the Maruti Baleno in 29th with 23.875 and the Renault Kwid with 17.933.
Research, Consulting, Data & Forecast Store
F2M covers intensively this market with several products developed to help any investigation required.
Market Researches in PDF are immediately available for download with study on the market since 2005 and with forecast up to the 2020.
Auto Data in EXCEL are immediately downloadable with annual sales volume, split by month, for all brands and all models distributed in the market. This year data are released year to date, but you will receive a monthly update until the year-end.
All these and more within our  India Store
Below, you can sort our interactive tables to see data regarding Brands, Groups and Models. Please bear in mind that sales data are subject to adjustments as sources will update their information. This report is updated at the publishing date and will not be modified while the next on this subject will always have the year to date data updated.
| Rank 2015 | Rank 2014 | Model | Sales 2015 | Sales 2014 | Var 2015 |
| --- | --- | --- | --- | --- | --- |
| 1 | 1 | Maruti Alto | 227.512 | 213.400 | 6,6% |
| 2 | 2 | Maruti Dzire | 200.422 | 179.671 | 11,5% |
| 3 | 3 | Maruti Swift | 180.517 | 167.521 | 7,8% |
| 4 | 4 | Maruti Wagon R | 141.768 | 133.386 | 6,3% |
| 5 | 14 | Hyundai i20 | 109.631 | 49.219 | 122,7% |
| 6 | 6 | Hyundai i10 Grand | 98.407 | 80.935 | 21,6% |
| 7 | 5 | Mahindra Bolero | 74.039 | 85.997 | -13,9% |
| 8 | 8 | Honda City | 70.204 | 64.065 | 9,6% |
| 9 | 10 | Maruti Celerio | 67.986 | 57.839 | 17,5% |
| 10 | 9 | Maruti Omni | 66.258 | 61.032 | 8,6% |
| 11 | 7 | Hyundai Eon | 58.103 | 67.723 | -14,2% |
| 12 | 11 | Honda Amaze | 56.792 | 57.377 | -1,0% |
| 13 | 13 | Toyota Innova | 52.624 | 49.278 | 6,8% |
| 14 | 18 | Maruti Eeco | 50.951 | 40.814 | 24,8% |
| 15 | 12 | Maruti Ertiga | 48.575 | 51.270 | -5,3% |
| 16 | 17 | Mahindra Scorpio | 43.584 | 43.291 | 0,7% |
| 17 | 15 | Hyundai Xcent | 42.496 | 44.711 | -5,0% |
| 18 | 16 | Ford Ecosport | 37.305 | 43.861 | -14,9% |
| 19 | 22 | Mahindra XUV 500 | 31.850 | 30.535 | 4,3% |
| 20 | 20 | Tata Indica/Vista | 30.444 | 31.640 | -3,8% |
| 21 | 133 | Hyundai Creta | 30.406 | - | |
| 22 | 133 | Maruti Ciaz | 29.810 | - | |
| 23 | 28 | Toyota Etios | 28.607 | 22.178 | 29,0% |
| 24 | 23 | Hyundai i10 | 28.584 | 30.208 | -5,4% |
| 25 | 27 | Volkswagen Polo | 25.707 | 23.153 | 11,0% |
| 26 | 133 | Honda Jazz | 23.674 | - | |
| 27 | 43 | Tata Zest | 21.403 | 9.526 | 124,7% |
| 28 | 26 | Tata Indigo/Manza | 20.987 | 23.579 | -11,0% |
| 29 | 19 | Renault Duster | 20.174 | 33.877 | -40,4% |
| 30 | 21 | Hyundai Verna | 19.840 | 30.650 | -35,3% |
| 31 | 34 | Tata Nano | 19.189 | 15.217 | 26,1% |
| 32 | 31 | Toyota Liva | 18.072 | 17.623 | 2,5% |
| 33 | 24 | Maruti Ritz | 17.496 | 29.386 | -40,5% |
| 34 | 35 | Toyota Fortuner | 14.202 | 14.177 | 0,2% |
| 35 | 32 | Honda Mobilio | 13.888 | 17.209 | -19,3% |
| 36 | 133 | Maruti S-Cross | 12.732 | - | |
| 37 | 30 | Ford Figo | 12.561 | 18.775 | -33,1% |
| 38 | 133 | Ford Aspire | 11.813 | - | |
| 39 | 39 | Volkswagen Vento | 11.048 | 11.127 | -0,7% |
| 40 | 133 | Tata Bolt | 10.625 | - | #DIV/0! |
| 41 | 33 | Chevrolet Beat | 10.567 | 16.991 | -37,8% |
| 42 | 40 | Honda Brio | 9.936 | 11.075 | -10,3% |
| 43 | 29 | Nissan Terrano | 9.692 | 19.085 | -49,2% |
| 44 | 42 | Skoda Rapid | 9.473 | 9.879 | -4,1% |
| 45 | 38 | Chevrolet Tavera | 9.461 | 11.879 | -20,4% |
| 46 | 133 | Datsun GO+ | 9.317 | - | |
| 47 | 36 | Tata Sumo | 9.229 | 12.448 | -25,9% |
| 48 | 37 | Datsun Go | 7.165 | 12.117 | -40,9% |
| 49 | 133 | Renault Lodgy | 7.044 | - | |
| 50 | 45 | Tata Safari | 7.041 | 8.516 | -17,3% |
| 51 | 47 | Mahindra Xylo | 7.023 | 7.957 | -11,7% |
| 52 | 50 | Toyota Corolla | 6.540 | 4.828 | 35,5% |
| 53 | 46 | Nissan Micra | 6.412 | 8.231 | -22,1% |
| 54 | 48 | Fiat Punto | 5.598 | 7.874 | -28,9% |
| 55 | 133 | Renault Kwid | 5.576 | - | |
| 56 | 41 | Chevrolet Sail | 5.575 | 10.011 | -44,3% |
| 57 | 44 | Chevrolet Enjoy | 4.499 | 8.656 | -48,0% |
| 58 | 53 | Maruti Gypsy | 3.273 | 3.619 | -9,6% |
| 59 | 70 | Audi A4 | 2.661 | 1.608 | 65,5% |
| 60 | 65 | Mercedes E-Class | 2.455 | 1.660 | 47,9% |
| 61 | 51 | Nissan Sunny | 2.445 | 4.782 | -48,9% |
| 62 | 59 | BMW 3 Series | 2.392 | 2.429 | -1,5% |
| 63 | 64 | Skoda Octavia | 2.333 | 1.688 | 38,2% |
| 64 | 82 | Mercedes C-Class | 2.281 | 1.098 | 107,7% |
| 65 | 63 | BMW 5 Series | 2.253 | 1.732 | 30,1% |
| 66 | 67 | Mahindra Verito Vibe | 2.057 | 1.639 | 25,5% |
| 67 | 56 | Audi Q3 | 2.001 | 3.014 | -33,6% |
| 68 | 57 | Force Trax | 1.917 | 2.646 | -27,6% |
| 69 | 61 | Volkswagen Jetta | 1.875 | 1.996 | -6,1% |
| 70 | 55 | Hyundai Elantra | 1.836 | 3.080 | -40,4% |
| 71 | 58 | Fiat Linea | 1.624 | 2.560 | -36,6% |
| 72 | 60 | Renault Pulse | 1.529 | 2.017 | -24,2% |
| 73 | 81 | Mercedes A-Class | 1.528 | 1.113 | 37,2% |
| 74 | 71 | Mercedes ML Class | 1.443 | 1.491 | -3,2% |
| 75 | 49 | Ford Fiesta | 1.423 | 4.915 | -71,0% |
| 76 | 75 | BMW X5 | 1.344 | 1.330 | 1,1% |
| 77 | 77 | Audi A3 | 1.332 | 1.194 | 11,6% |
| 78 | 69 | Hyundai Santa fe | 1.186 | 1.631 | -27,3% |
| 79 | 84 | BMW 1 Series | 1.183 | 1.006 | 17,6% |
| 80 | 92 | Mitsubishi Pajero Sport | 1.165 | 668 | 74,4% |
| 81 | 62 | Mahindra Verito | 1.065 | 1.887 | -43,6% |
| 82 | 80 | Skoda Superb | 948 | 1.119 | -15,3% |
| 83 | 87 | Land Rover Range Rover Evoque | 925 | 806 | 14,8% |
| 84 | 93 | Toyota Camry | 882 | 666 | 32,4% |
| 85 | 94 | BMW X1 | 877 | 647 | 35,5% |
| 86 | 76 | Audi A1 | 869 | 1.306 | -33,5% |
| 87 | 83 | Mercedes S-Class | 838 | 1.050 | -20,2% |
| 88 | 89 | Mercedes B-Class | 833 | 714 | 16,7% |
| 89 | 104 | Audi A6 | 831 | 233 | 256,2% |
| 90 | 90 | Audi Q5 | 821 | 705 | 16,5% |
| 91 | 88 | Honda CR-V | 805 | 738 | 9,1% |
| 92 | 74 | Renault Scala | 795 | 1.354 | -41,3% |
| 93 | 86 | Porsche Cayenne | 781 | 900 | -13,2% |
| 94 | 73 | Chevrolet Cruze | 716 | 1.363 | -47,5% |
| 95 | 52 | Mahindra Quanto | 715 | 4.082 | -82,5% |
| 96 | 95 | Land Rover Freelander | 661 | 575 | 14,8% |
| 96 | 95 | Land Rover Range Rover | 661 | 575 | 14,8% |
| 97 | 72 | Chevrolet Spark | 614 | 1.464 | -58,1% |
| 98 | 133 | Mercedes CLA | 600 | - | |
| 99 | 85 | Tata Venture | 520 | 915 | -43,2% |
| 100 | 105 | Audi Q7 | 460 | 215 | 113,9% |
(73)