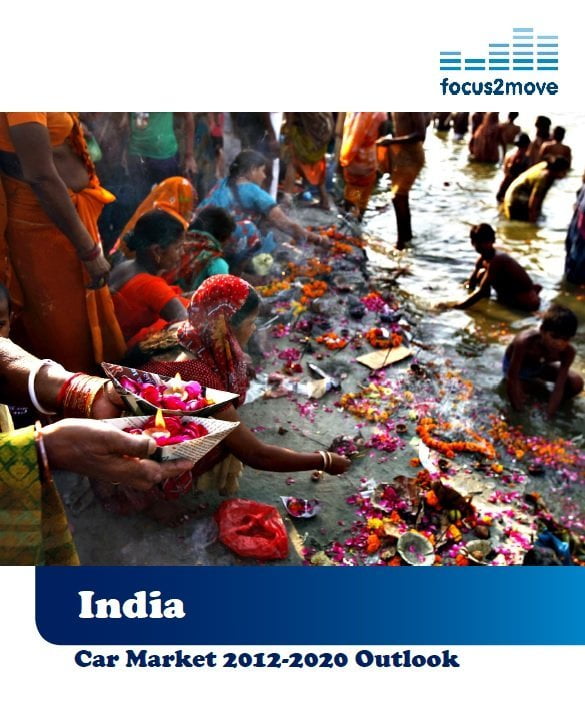 India Car Market Insights 2012-2015 research provides facts, data and forecast on this market with all data by OEM, Brand, Model and segment. From the 2004 up to the 2015 All About within 80 pages and 120 charts.
Historical Market data are reported since 2004 with detail by segments, groups, brands and models from 2012 to full year 2015. The market is segmented for cars and LCVs. with a dedicated section to the premium brands segment.
India is developing into an open-market economy, yet traces of its past autarkic policies remain. Economic liberalization measures, including industrial deregulation, privatization of state-owned enterprises, and reduced controls on foreign trade and investment, began in the early 1990s and served to accelerate the country's growth.
India's economy picked up speed in the July to September quarter, growing 7.4% over the same period of last year. Strong fixed investment growth and robust government spending fueled the acceleration, while private consumption remained sluggish and the external sector's drag on the economy increased.
In December 2015, legislation for the long-awaited Goods and Service Tax (GST)—designed to simplify India's complex tax system and boost the business climate—was held up by protesting opposition members. The government lacks a majority in the Upper House of Congress, which has hindered its reform agenda.
India Car Market 2012-2015 Insights research starts from the review of the last ten years heritage in which section we have checked the rule of the automotive industry in the country reporting data on segments, brands and models.
Recent sales data had been reviewed starting from 2004 with a focused analysis on the 2012-2015 data, reported for cars and LCVs.
All data are presented in charts and table with an immediate and easy-to-read style that allow you to catch the essential about this market.
To know more on the product and to see the Table of Contents, please click on the picture.
(612)