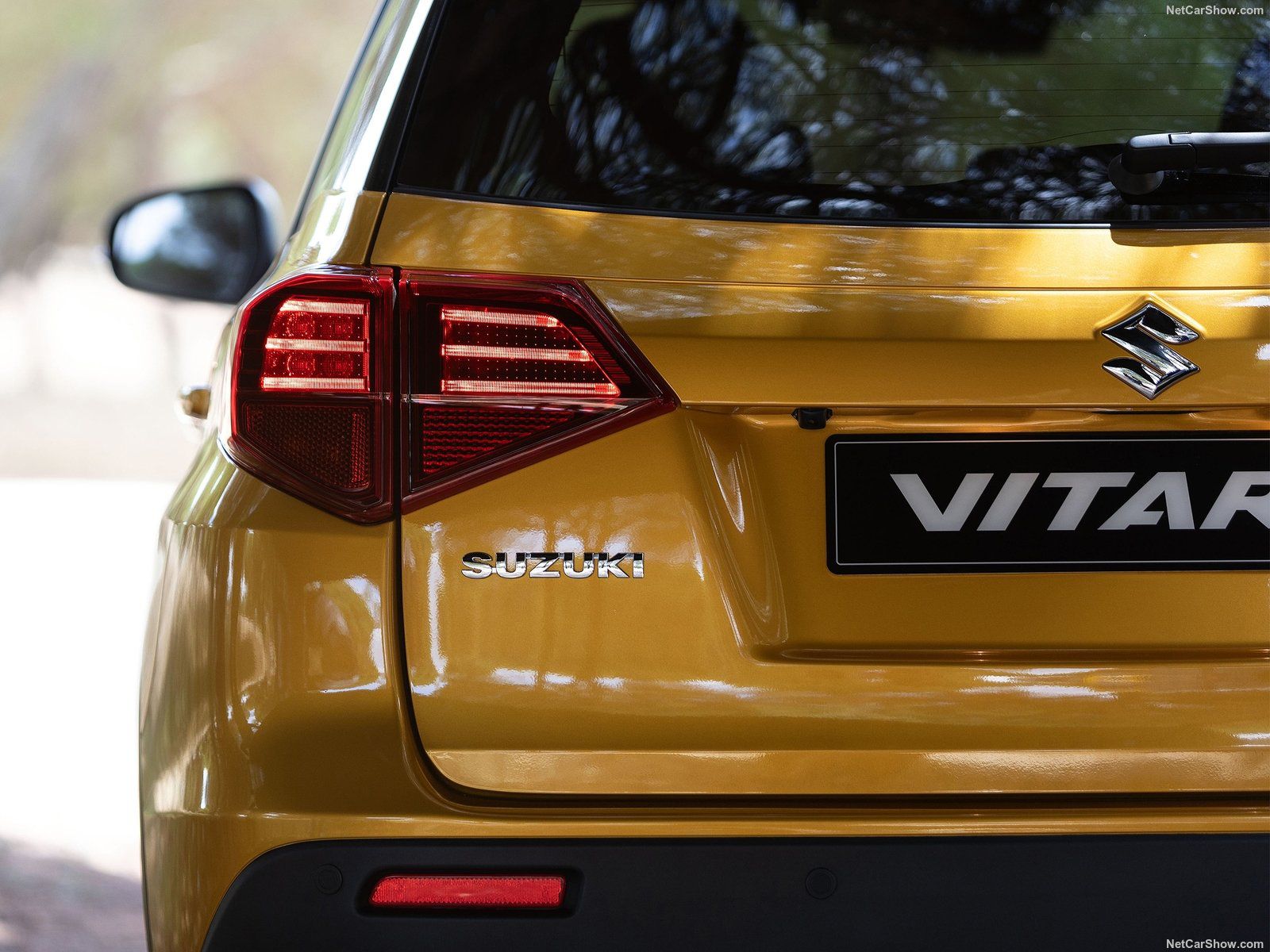 Indian Autos Market in 2018 registered a new all-time record, closing the year at 3.381.696 sales (+4.8%), despite a declining second half due to weakening Rupee, raising fuel prices and interest rates. However, Maruti managed to end up 8% ahead of Hyundai and Mahindra.
Economic Environment
Indian economy slowed in the second quarter of fiscal year 2018, which ran from July to September, compared to the first quarter. The slowdown was due to a weaker rise in private consumption and substantially faster growth in imports of goods and services. Private consumption appeared to be weighed on by cautious spending among rural households amid a weak crop harvest and low agricultural commodity prices.
Imports, meanwhile, were likely stoked by higher oil prices. On a brighter note, there were stronger expansions in public consumption, fixed investment and exports in the second quarter. Turning to the third quarter, the outlook appears mixed: Although the private-sector PMI hit an over two-year high in November, consumer confidence slipped in the same month.
Overall, economic growth is expected to accelerate this fiscal year due to faster private consumption and investment growth. However, fiscal slippage in the run-up to the general elections next year, global trade protectionism and oil price volatility all cloud the outlook.
Market Trend
Indian vehicles market is the 5th largest in the World and is very close to outpace Germany for the 4th. In the last fourth years the market has taken a stable growing pathway hitting the all time record any year.
In the 2017,  on top of new GST effective for all sectors, the automotive industry was affected by the new Automotive policy, effective from July 1st, having the Government changed vehicles duties aiming to sustain vehicles of reduced dimensions (below the 4 meters) and to reduce the emission level. The new law is basically similar to the previous one and should not change the industry basic with the dominion of local-made small vehicles and the growth of SUV segment just in the compact derivatives. However, the law includes a sort of luxury tax for high cylinder engines, penalizing the sales for Premium brands.
According to data released by the SIAM, the local association of manufacturers, the 2017 ended with the new record level, at 3.223.429 car passenger's sales, first time above the 3 million and up 8.7%.
In the 2018 the  car passenger's market reached again a new all-time record.
Indeed, the market year has ended with 3.381.696 sales (+4.8%), not including light commercials, scoring a new record after the great performance registered in 2017. However, after a spectacular start, closing the first half up 13.2%, the second part of the year have weakened due to a fall in Rupee and an increase in interest rates and fuel prices.
| Sales 2014 | Sales 2015 | Sales 2016 | Sales 2017 | Sales 2018 | '+/- 2018 |
| --- | --- | --- | --- | --- | --- |
| 2.556.432 | 2.773.680 | 2.964.264 | 3.226.891 | 3.381.696 | 4,8% |
Competitive Arena
At brand-wise, in 2018 Maruti improved a robust 8% with 1.731.179 sales and its market share over 50%.
Hyundai was second with 550.002 sales (+3.5%) ahead of Mahindra & Mahindra with 227.491 (+2.4%), Tata – in sharp recovery after a prolonged crisis – with 214.489 (+26.3%), Honda with 175.073 (-2.2%), Toyota with 151.266 (+8.4%), Ford with 97.804 (+11.7%), Renault with 82.368 (-26.8%), Volkswagen with 37.029 (-22.5%) and in 10th place Datsun with 34.375 (-15%).
At model wise, the 2018 market leader was Maruti Dzire with 264.612 sales (+17.6%) followed by the Maruti Alto with 256.661 (-0.4%) and the Maruti Swift with 223.630 (+33.6%).
As Annual Member, you are entitled to see the Top 100 selling models list for current and previous years.
Research, Consulting, Data & Forecast
F2M covers intensively this market with several products developed to help any investigation required. Market Researches in PDF are immediately available for download with study on the market since 2005 and with forecast up to the 2025. AutoData in EXCEL are immediately downloadable with annual sales volume, split by month, for all brands and all models distributed in the market. This year data are released year to date, but you will receive a monthly update until the year-end.  See details within  India Corner Store
| Rank 2018 | Rank 2017 | | Sales 2018 | Sales 2017 | '+/- 2018 | Share 2018 |
| --- | --- | --- | --- | --- | --- | --- |
| 1 | 1 | Maruti | 1.611.495 | 1.602.522 | 0,6% | 49,4% |
| 2 | 2 | Hyundai | 550.002 | 531.170 | 3,5% | 16,9% |
| 3 | 3 | Mahindra | 227.491 | 222.149 | 2,4% | 7,0% |
| 4 | 5 | Tata | 214.489 | 169.845 | 26,3% | 6,6% |
| 5 | 4 | Honda | 175.073 | 179.071 | -2,2% | 5,4% |
| 6 | 6 | Toyota | 151.266 | 139.566 | 8,4% | 4,6% |
| 7 | 8 | Ford | 97.804 | 87.588 | 11,7% | 3,0% |
| 8 | 7 | Renault | 82.368 | 112.489 | -26,8% | 2,5% |
| 9 | 9 | Volkswagen | 37.029 | 47.796 | -22,5% | 1,1% |
| 10 | 10 | Datsun | 34.375 | 40.445 | -15,0% | 1,1% |
| 11 | 13 | Jeep | 18.287 | 13.139 | 39,2% | 0,6% |
| 12 | 11 | Skoda | 16.692 | 17.438 | -4,3% | 0,5% |
| 13 | 12 | Mercedes | 14.416 | 15.300 | -5,8% | 0,4% |
| 14 | 15 | BMW | 9.655 | 9.379 | 2,9% | 0,3% |
| 15 | 14 | Nissan | 7.208 | 12.944 | -44,3% | 0,2% |
| 16 | 16 | Audi | 7.105 | 7.876 | -9,8% | 0,2% |
| 17 | 20 | Volvo | 2.346 | 2.029 | 15,6% | 0,1% |
| 18 | 18 | Land Rover | 1.850 | 2.717 | -31,9% | 0,1% |
| 19 | 21 | Jaguar | 1.124 | 1.237 | -9,1% | |
| 20 | 19 | Fiat | 743 | 2.690 | -72,4% | |
| 21 | 24 | Porsche | 521 | 435 | 19,8% | |
| 22 | 25 | Mini | 420 | 421 | -0,2% | |
| 23 | 26 | Force | 120 | 98 | 22,4% | |
| 24 | 29 | SsangYong | 108 | 19 | 468,4% | |
| 25 | 31 | Hindustan | 22 | - | | |
| 26 | 29 | Bentley | 2 | 19 | -89,3% | |
| 27 | 30 | Aston Martin | 1 | 8 | -82,5% | |
| Rank 2018 | Rank 2017 | | Sales 2018 | Sales 2017 | '+/- 2018 | Share 2018 |
| --- | --- | --- | --- | --- | --- | --- |
| 1 | 1 | Suzuki | 1.611.495 | 1.602.522 | 0,6% | 49,4% |
| 2 | 2 | Hyundai-Kia | 550.002 | 531.170 | 3,5% | 16,9% |
| 3 | 3 | Mahindra | 227.491 | 222.149 | 2,4% | 7,0% |
| 4 | 5 | Tata | 217.463 | 173.799 | 25,1% | 6,7% |
| 5 | 4 | Honda Motor | 175.073 | 179.071 | -2,2% | 5,4% |
| 6 | 7 | Toyota Group | 151.266 | 139.566 | 8,4% | 4,6% |
| 7 | 6 | Renault Nissan Alliance | 123.951 | 166.340 | -25,5% | 3,8% |
| 8 | 8 | Ford Group | 97.804 | 87.588 | 11,7% | 3,0% |
| 9 | 9 | Volkswagen Group | 61.349 | 73.598 | -16,6% | 1,9% |
| 10 | 10 | F.C.A. | 19.030 | 15.848 | 20,1% | 0,6% |
| Rank 2018 | Rank 2017 | Model | Sales 2018 | Sales 2017 | '+/- 2018 |
| --- | --- | --- | --- | --- | --- |
| 1 | 2 | Maruti Dzire | 264.612 | 225.043 | 17,6% |
| 2 | 1 | Maruti Alto | 256.661 | 257.732 | -0,4% |
| 3 | 4 | Maruti Swift | 223.630 | 167.371 | 33,6% |
| 4 | 3 | Maruti Baleno | 210.236 | 175.209 | 20,0% |
| 5 | 7 | Maruti Vitara | 155.465 | 140.945 | 10,3% |
| 6 | 5 | Maruti Wagon R | 152.020 | 166.815 | -8,9% |
| 7 | 8 | Hyundai i20 | 141.104 | 134.103 | 5,2% |
| 8 | 6 | Hyundai Grand i10 | 134.249 | 154.747 | -13,2% |
| 9 | 9 | Hyundai Creta | 120.905 | 105.484 | 14,6% |
| 10 | 10 | Maruti Celerio | 100.957 | 100.860 | 0,1% |
| 11 | 15 | Tata Tiago | 92.286 | 71.111 | 29,8% |
| 12 | 12 | Maruti Omni | 86.257 | 84.269 | 2,4% |
| 13 | 13 | Mahindra Bolero | 85.464 | 81.494 | 4,9% |
| 14 | 14 | Toyota Innova | 72.497 | 72.349 | 0,2% |
| 15 | 26 | Honda Amaze | 67.562 | 28.314 | 138,6% |
| 16 | 11 | Renault Kwid | 66.815 | 92.440 | -27,7% |
| 17 | 16 | Maruti Ertiga | 56.408 | 68.354 | -17,5% |
| 18 | 41 | Tata Nexon | 52.519 | 14.062 | 273,5% |
| 19 | 22 | Ford Ecosport | 51.973 | 45.146 | 15,1% |
| 20 | 18 | Maruti Ciaz | 50.759 | 61.967 | -18,1% |
| 21 | 20 | Mahindra Scorpio | 49.063 | 52.103 | -5,8% |
| 22 | 21 | Maruti Ignis | 43.602 | 48.285 | -9,7% |
| 23 | 32 | Hyundai Verna | 42.605 | 25.904 | 64,5% |
| 24 | 17 | Honda City | 42.045 | 62.573 | -32,8% |
| 25 | 19 | Hyundai Eon | 41.681 | 61.627 | -32,4% |
| 26 | 30 | Maruti S-Cross | 41.528 | 26.604 | 56,1% |
| 27 | 23 | Hyundai Xcent | 41.476 | 41.493 | 0,0% |
| 28 | 24 | Honda WR-V | 36.835 | 40.124 | -8,2% |
| 29 | 36 | Tata Tigor | 29.038 | 22.775 | 27,5% |
| 30 | 29 | Mahindra XUV 500 | 25.341 | 26.626 | -4,8% |
(168)