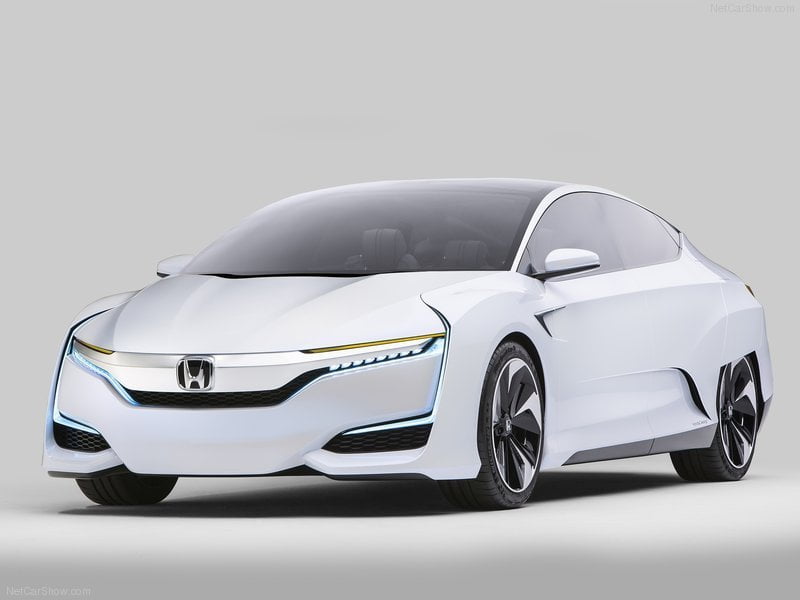 Indonesia Automotive Industry fell 4% in the full year 2014 due to a sharp double digit loss reported in the last quarter. However, Honda kept the magic moment ending the year up 74%.
In December 2014 according to data released by GAIKINDO, the Indonesian Associations of Car Manufacturers, total new Light Passengers Vehicles sold in Indonesia have been 69.851 down 19.2% from the correspondent period last year, posting the fourth year-on-year decline in a string.
Full Year 2014 sales in Indonesia (Cars + LCVs) have been 1.087.630, down 4.0% from the 2013.
The last quarter was really negative with a double digit loss that was unexpected by local observers that had anticipated the achievement of the new sales record. Indeed, the record was missed by 45.000 units.
Indonesia domestic vehicles market ranked 15th globally, down 2 spots from the previous year, being outpaced by Mexico and Australia.
In the last decade the Indonesian vehicle market grew up fast almost doubling its relevance in the global automotive industry chees-board with a weight jumped from 0.73% to 1.28% (2013).
The 2014 step back should not compromise medium term market perspectives.
Despite this year sales are flat from the previous, the collapse of Thai market is awarding Indonesia ad leader country in the ASEAN region with further future benefit derived by new OEMs investments to produce locally.
Toyota ended the year on top of the list with 283.793 sales (data do not include medium and heavy trucks & bus), followed by Daihatsu with 185.226 units and Honda with 159.147.
Honda was the real winner of the year booming sales by 73.9% thanks to several new models introduction outpacing in the ranking Suzuki (4th with 154.923 units, -3.1%) and Mitsubishi (5th with 141.962 sales, -7.4%).
As far as best-selling models ranking, the Toyota Avanza was again on top with 162.070 sales (-30.6%) ahead of Honda Mobilio with 79.288 units and Toyota Agya with 67.074.
To know all about this market you can purchase the 2014 Auto Book, here:
Below, you can sort our interactive tables to see data regarding Brands, Groups and Models. Please bear in mind that sales data are subject to adjustments as sources will update their information. This report is updated at the publishing date and will not be modified while the next on this subject will report year to date data updated.
| Rank Dec | Rank 2014 | Model | Sales Dec | Sales 2014 | Dec Y.o.Y. Var. | 2014 Y.o.Y. Var. | Share 2013 | Share Dec | Share 2014 |
| --- | --- | --- | --- | --- | --- | --- | --- | --- | --- |
| 1 | 4 | Daihatsu Gran Max PU | 6.460 | 57.151 | 121,1% | 10,9% | 4,5% | 0,8% | 5,4% |
| 2 | 1 | Toyota Avanza | 5.877 | 162.070 | -49,8% | -30,6% | 20,3% | 0,8% | 15,2% |
| 3 | 6 | Suzuki Carry Pick-up | 4.993 | 49.662 | 93,8% | 0,3% | 4,3% | 0,8% | 4,7% |
| 4 | 3 | Toyota Agya | 4.791 | 67.074 | -24,2% | 199,8% | 1,9% | 0,8% | 6,3% |
| 5 | 16 | Datsun Go | 4.783 | 20.520 | | | 0,0% | 0,8% | 1,9% |
| 6 | 5 | Toyota Innova | 3.381 | 56.157 | 57,9% | -20,7% | 6,2% | 0,8% | 5,3% |
| 7 | 12 | Mitsubishi T120-SS Pick up | 3.230 | 29.378 | -33,5% | -8,5% | 2,8% | 0,8% | 2,8% |
| 8 | 13 | Mitsubishi L300 | 2.718 | 26.394 | -19,0% | -12,0% | 2,6% | 0,8% | 2,5% |
| 9 | 10 | Honda Brio | 2.596 | 38.784 | -8,9% | 144,9% | 1,4% | 0,8% | 3,6% |
| 10 | 7 | Suzuki Ertiga | 2.491 | 47.015 | -50,3% | -31,5% | 6,0% | 0,8% | 4,4% |
| 11 | 9 | Daihatsu Ayla | 2.336 | 40.775 | -50,7% | 113,0% | 1,7% | 0,8% | 3,8% |
| 12 | 8 | Daihatsu Xenia | 2.162 | 46.710 | 14,8% | -34,3% | 6,2% | 0,8% | 4,4% |
| 13 | 11 | Toyota Rush | 1.914 | 29.609 | -57,4% | -21,2% | 3,3% | 0,8% | 2,8% |
| 14 | 22 | Daihatsu Gran Max MB | 1.779 | 14.125 | 384,7% | -12,0% | 1,4% | 0,8% | 1,3% |
| 15 | 2 | Honda Mobilio | 1.775 | 79.288 | 17,7% | 811,3% | 0,8% | 0,8% | 7,4% |
| 16 | 17 | Daihatsu Terios | 1.127 | 18.774 | -23,5% | -32,1% | 2,4% | 0,8% | 1,8% |
| 17 | 18 | Toyota Fortuner | 1.072 | 18.480 | 72,9% | 2,0% | 1,6% | 0,8% | 1,7% |
| 18 | 19 | Toyota Yaris | 1.059 | 17.774 | 32,4% | -12,3% | 1,8% | 0,8% | 1,7% |
| 19 | 23 | Mitsubishi Pajero Sport | 989 | 11.868 | -20,5% | 7,9% | 1,0% | 0,8% | 1,1% |
| 20 | 25 | Toyota Hilux | 800 | 10.213 | 566,7% | 22,1% | 0,7% | 0,8% | 1,0% |
| 20 | 28 | Isuzu Pick-up | 800 | 8.400 | 0,0% | -6,7% | 0,8% | 0,8% | 0,8% |
(344)