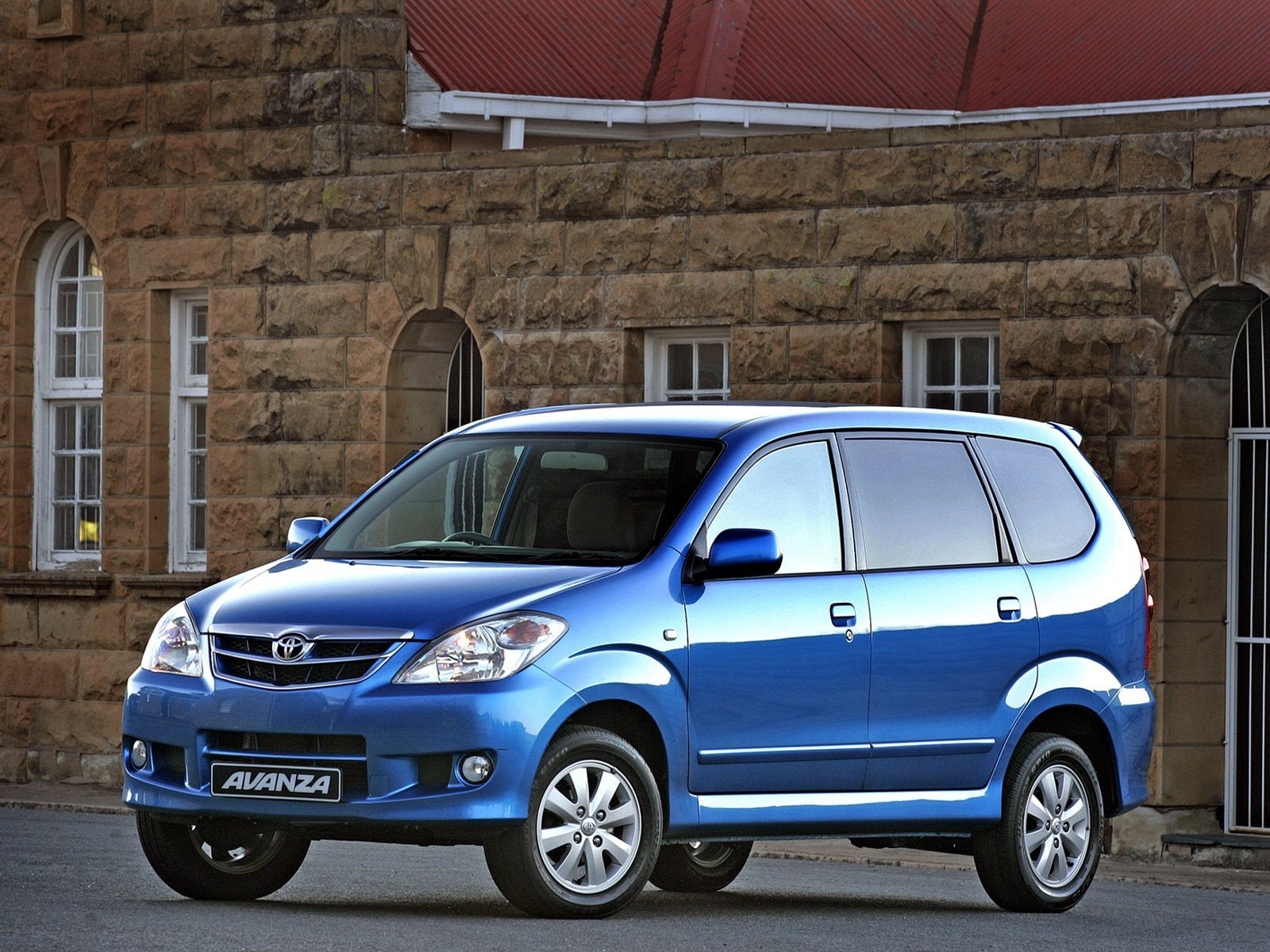 Indonesia best selling cars 2015 ranking  was again a land of Toyota Avanza, leader with a huge gap over all the followers. The market is declining again hit by persistent economic recession.
According to data released by the GAIKINDO, the Indonesian Associations of Car Manufacturers, in the full year 2015 the total new Vehicles sold in Indonesia (cars, LCVs, HCVs and Bus) have been 1.031.430 down 13.7% from the previous year.
The best selling cars ranking was dominated again by MPVs models with the Toyota Avanza confirming the leadership with 133.153 sales (-17.8%), almost the double than the second, the Daihatsu Grand Max PU with 58.121 units (+1.7%) and the Toyota Agya with 56.583 (-15.5%).
In fourth place the Honda Mobilio with 48.927 sales (-38.3%), followed by the Suzuki Carry Pick up with 48.666 (-2.0%), the Toyota Innova with 45.411 (-19.1%) and the Daihatsu Ayla with 36.468 (-10.6%).
In 8th place the new Honda HR-V with 36.425, best new entrance of the year, ahead of the Daihatsu Xenia with 33.057 (-29.2%) and in 10th place the Suzuki Ertiga with 32.871 (-30.1%).
Research, Consulting, Data & Forecast
F2M covers intensively this market with several products developed to help any investigation required.
Market Researches in PDF are immediately available for download with study on the market since 2005 and with forecast up to the 2022.
Auto Data in EXCEL are immediately downloadable with annual sales volume, split by month, for all brands and all models distributed in the market. This year data are released year to date, but you will receive a monthly update until the year-end.
All these and more within our Indonesia Corner Store
Below, you can sort our interactive tables to see data regarding Brands, Groups and Models. Please bear in mind that sales data are subject to adjustments as sources will update their information. This report is updated at the publishing date and will not be modified while the next on this subject will always have the year to date data updated.
| 2015 Rank | 2014 Rank | Model | 2015 Sales | 2015 Var% |
| --- | --- | --- | --- | --- |
| 1 | 1 | Toyota Avanza | 133.153 | -17,8% |
| 2 | 4 | Daihatsu Gran Max PU | 58.121 | 1,7% |
| 3 | 3 | Toyota Agya | 56.683 | -15,5% |
| 4 | 2 | Honda Mobilio | 48.927 | -38,3% |
| 5 | 6 | Suzuki Carry Pick Up | 48.666 | -2,0% |
| 6 | 5 | Toyota Innova | 45.411 | -19,1% |
| 7 | 9 | Daihatsu Ayla | 36.468 | -10,6% |
| 8 | | Honda HR-V | 36.425 | |
| 9 | 8 | Daihatsu Xenia | 33.057 | -29,2% |
| 10 | 7 | Suzuki Ertiga | 32.871 | -30,1% |
| 11 | 10 | Honda Brio | 31.672 | -18,3% |
| 12 | 12 | Mitsubishi T120-SS Pick up | 27.584 | -6,1% |
| 13 | 11 | Toyota Rush | 26.422 | -10,8% |
| 14 | 13 | Mitsubishi L300 | 23.528 | -10,9% |
| 15 | 16 | Datsun GO+ | 21.910 | 6,8% |
| 16 | 19 | Toyota Yaris | 18.173 | 2,2% |
| 17 | 15 | Honda Jazz | 16.849 | -24,5% |
| 18 | 14 | Suzuki APV Pick-up | 16.785 | -25,7% |
| 19 | 23 | Daihatsu Gran Max MB | 16.501 | 16,8% |
| 20 | 25 | Toyota Hilux | 14.731 | 44,5% |
| 21 | 17 | Daihatsu Terios | 13.485 | -28,2% |
| 22 | 20 | Suzuki Karimun Wagon R | 13.098 | -18,7% |
| 23 | 18 | Toyota Fortuner | 12.524 | -32,2% |
| 24 | 33 | Nissan X-Trail | 10.048 | 144,3% |
| 25 | 24 | Mitsubishi Pajero Sport | 9.845 | -17,0% |
| 26 | 27 | Honda CR-V | 9.796 | 14,6% |
| 27 | 22 | Suzuki APV | 9.037 | -40,9% |
| 28 | 26 | Toyota Etios | 8.056 | -19,8% |
| 29 | 21 | Nissan Grand Livina | 7.698 | -51,0% |
| 30 | 34 | Nissan March | 6.493 | 62,8% |
| 31 | 31 | Mitsubishi Mirage | 5.929 | 25,0% |
| 32 | 63 | Toyota Limo Taxi | 4.862 | |
| 33 | 29 | Honda Freed | 4.503 | -30,9% |
| 34 | 32 | Daihatsu Luxio | 4.124 | -4,2% |
| 35 | 28 | Chevrolet Spin | 3.913 | -47,7% |
| 36 | 39 | Daihatsu Sirion | 3.883 | 8,3% |
| 37 | 45 | Mazda2 | 3.546 | 43,6% |
| 38 | 38 | Mazda CX-5 | 3.470 | -5,2% |
| 39 | 30 | Ford Ecosport | 3.179 | -43,3% |
| 40 | 40 | Ford Fiesta | 3.107 | -13,1% |
| 41 | 36 | Mitsubishi Outlander | 2.830 | -27,2% |
| 42 | 35 | Kia Rio | 2.590 | -34,8% |
| 43 | 48 | Honda City | 2.568 | 29,5% |
| 44 | 42 | Suzuki Splash | 2.547 | -15,4% |
| 45 | 37 | Isuzu D-Max | 2.414 | -37,3% |
| 46 | 41 | Kia Picanto | 2.073 | -38,6% |
| 47 | 47 | Ford Ranger | 1.834 | -9,5% |
| 48 | 43 | Isuzu Panther | 1.811 | -39,5% |
| 49 | 51 | Mitsubishi L200 | 1.711 | -4,5% |
| 50 | 49 | Toyota Corolla | 1.678 | -10,5% |
(24)