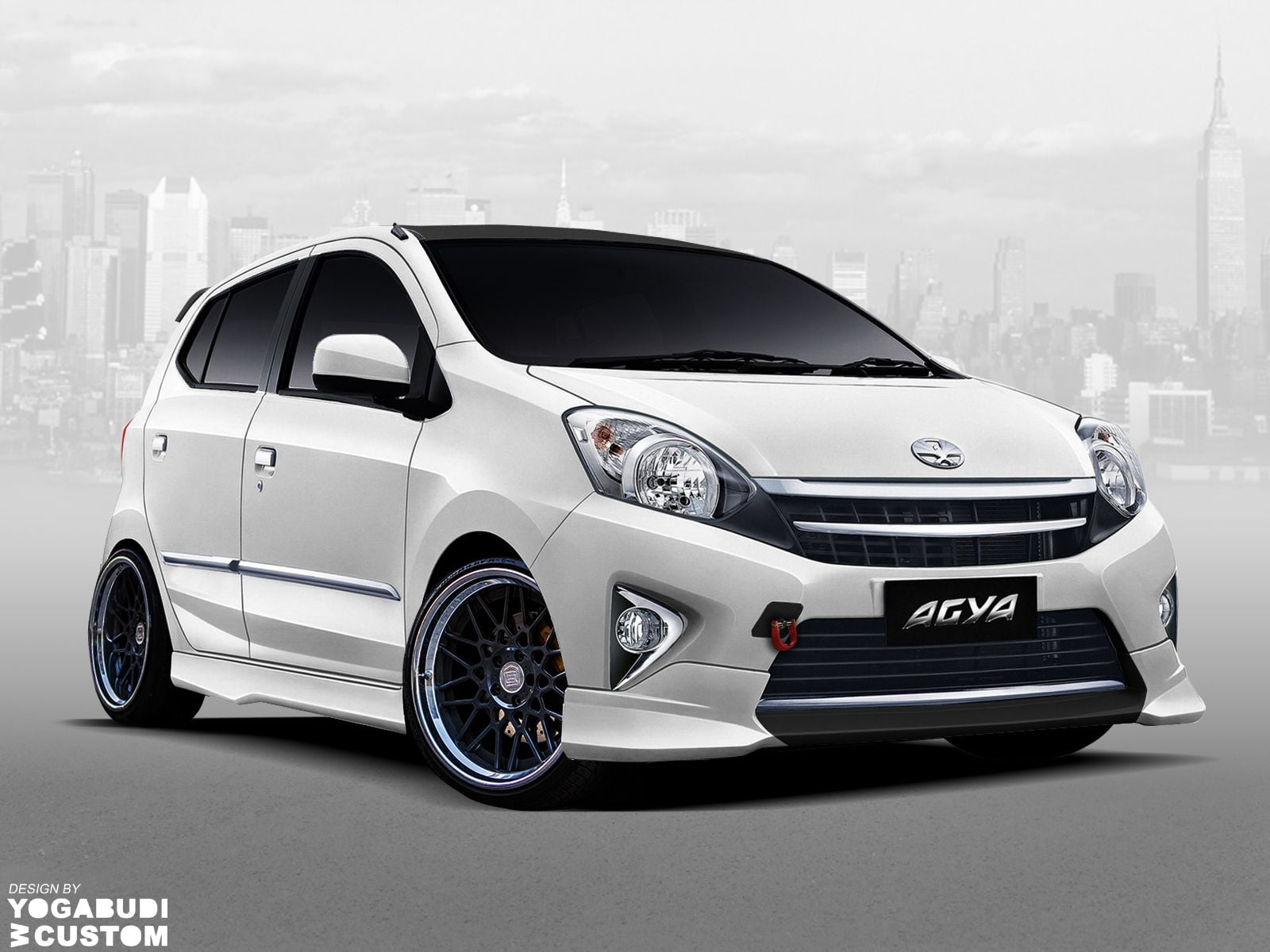 Indonesia Vehicles Market 2016 rebounded moderately after the previous year fall, thanks to the success of new low emission models. The top three brands, Toyota, Honda and Daihatsu at an impressive 72% of share.
Indonesia's economy lost steam in the fourth quarter of last year as diminished government revenues caused public spending to fall at a multi-year low. Other drivers of growth showed resilience however, as household consumption remained healthy and the recent uptick in commodities prices boosted export revenues.
The domestic automotive market had spent four years on the sky, when, during the 2010-2013 the market scored four all time records in a row, almost doubling volume and not only outpacing the magic 1 million units quota, but landing at a 2013 record of 1.22 million vehicles (including HCVs) sales.
Then, economy growth declined, price of commodities progressively fall and the internal demand, already saturated by the too fast growth, felt. The market marginally lost in the 2014 before fell down heavily in the 2015, just few thousand units above the 1 million.
In the 2016 positive economic influence helped the market to stay over the 1 million, gaining moderately at 1.074.000 (+4.1%).
Actually the Indonesian is the World's 17th vehicles market and the first in the ASEAN region.
The market was one of the most concentrated in the World and in the 2016 this trend was further stressed by the top three players, Toyota, Honda and Daihatsu, accounting a staggering 72.7% share vs. 63.6% a year ago.
At model wise, market has always been dominated by the Toyota Avanza, but the launch of the Toyota Calya, a larger but cheaper LCGC MPV, ruffled its feathers as the newcomer managed to snap the monthly top spot for three consecutive months between August and October. This was the first time in a decade that the Avanza wasn't in the monthly Indonesian pole position – that's 120 consecutive months.
Research, Consulting, Data & Forecast
F2M covers intensively this market with several products developed to help any investigation required.
Market Researches in PDF are immediately available for download with study on the market since 2005 and with forecast up to the 2022.
Auto Data in EXCEL are immediately downloadable with annual sales volume, split by month, for all brands and all models distributed in the market. This year data are released year to date, but you will receive a monthly update until the year-end.
All these and more within our Indonesia Corner Store
Below, you can sort our interactive tables to see data regarding Brands, Groups and Models. Please bear in mind that sales data are subject to adjustments as sources will update their information. This report is updated at the publishing date and will not be modified while the next on this subject will report year to date data updated.
| Rank 2016 | Rank 2015 | BRAND | Sales 2016 | Sales 2015 | Variation 2016 | Share 2016 | Share 2015 |
| --- | --- | --- | --- | --- | --- | --- | --- |
| 1 | 1 | Toyota | 388.204 | 325.939 | 19,1% | 36,1% | 31,6% |
| 2 | 2 | Daihatsu | 192.410 | 166.567 | 15,5% | 17,9% | 16,1% |
| 3 | 3 | Honda | 190.229 | 166.258 | 14,4% | 17,7% | 16,1% |
| 4 | 5 | Mitsubishi | 100.238 | 115.980 | -13,6% | 9,3% | 11,2% |
| 5 | 4 | Suzuki | 97.872 | 122.348 | -20,0% | 9,1% | 11,9% |
| 6 | 6 | Datsun | 25.875 | 29.654 | -12,7% | 2,4% | 2,9% |
| 7 | 8 | Hino | 22.332 | 22.016 | 1,4% | 2,1% | 2,1% |
| 8 | 9 | Isuzu | 16.315 | 19.881 | -17,9% | 1,5% | 1,9% |
| 9 | 7 | Nissan | 16.085 | 26.778 | -39,9% | 1,5% | 2,6% |
| 10 | 10 | Mazda | 5.678 | 9.334 | -39,2% | 0,5% | 0,9% |
| 11 | 13 | Mercedes | 3.997 | 3.865 | 3,4% | 0,4% | 0,4% |
| 12 | 12 | Chevrolet | 2.700 | 4.881 | -44,7% | 0,3% | 0,5% |
| 13 | 14 | BMW | 2.506 | 2.700 | -7,2% | 0,2% | 0,3% |
| 14 | 20 | UD Trucks | 1.631 | 502 | 224,9% | 0,2% | 0,0% |
| 15 | 16 | Hyundai | 1.407 | 1.674 | -15,9% | 0,1% | 0,2% |
| 16 | 15 | Kia | 1.340 | 2.629 | -49,0% | 0,1% | 0,3% |
| 17 | 17 | Tata | 1.109 | 1.218 | -8,9% | 0,1% | 0,1% |
| 18 | 18 | Lexus | 1.038 | 648 | 60,2% | 0,1% | 0,1% |
| 19 | 11 | Ford | 969 | 6.103 | -84,1% | 0,1% | 0,6% |
| 20 | 19 | Volkswagen | 597 | 605 | -1,3% | 0,1% | 0,1% |
| 21 | 37 | Scania | 436 | | | | |
| 22 | 21 | Mini | 370 | 477 | -22,4% | | |
| 23 | 23 | Proton | 287 | 255 | 12,5% | | |
| 24 | 28 | Renault | 134 | 119 | 12,6% | | |
| 25 | 22 | Jeep | 117 | 397 | -70,5% | | |
| 26 | 24 | Audi | 88 | 204 | -56,9% | | |
| 27 | 25 | FAW | 87 | 175 | -50,3% | | |
| 28 | 29 | Man | 46 | 84 | -45,2% | | |
| 29 | 32 | Peugeot | 43 | 46 | -6,5% | | |
| 30 | 31 | Dodge | 37 | 74 | -50,0% | | |
| 31 | 26 | Land Rover | 34 | 142 | -76,1% | | |
| 32 | 30 | Fiat | 8 | 76 | -89,5% | | |
| 32 | 33 | Jaguar | 8 | 27 | -70,4% | | |
| 33 | 34 | Smart | 1 | 20 | -95,0% | | |
| 33 | 35 | Infiniti | 1 | 9 | -88,9% | | |
| Rank 2016 | Rank 2015 | Group | Sales 2016 | Sales 2015 | Variation 2016 | Share 2016 | Share 2015 |
| --- | --- | --- | --- | --- | --- | --- | --- |
| 1 | 1 | Toyota | 572.206 | 476.892 | 20,0% | 55,1% | 48,1% |
| 2 | 2 | Honda | 199.364 | 167.808 | 18,8% | 19,2% | 16,9% |
| 3 | 3 | Mitsubishi | 97.761 | 121.800 | -19,7% | 9,4% | 12,3% |
| 4 | 4 | Suzuki | 92.950 | 112.524 | -17,4% | 8,9% | 11,4% |
| 5 | 5 | Renault-Nissan | 39.118 | 56.679 | -31,0% | 3,8% | 5,7% |
| 6 | 6 | Isuzu Motors | 16.724 | 19.881 | -15,9% | 1,6% | 2,0% |
| 7 | 7 | Mazda | 5.108 | 9.334 | -45,3% | 0,5% | 0,9% |
| 8 | 11 | Mercedes Daimler | 4.031 | 3.885 | 3,8% | 0,4% | 0,4% |
| 9 | 10 | Hyundai-Kia | 2.537 | 4.502 | -43,6% | 0,2% | 0,5% |
| 10 | 12 | BMW | 2.482 | 3.177 | -21,9% | 0,2% | 0,3% |
(154)