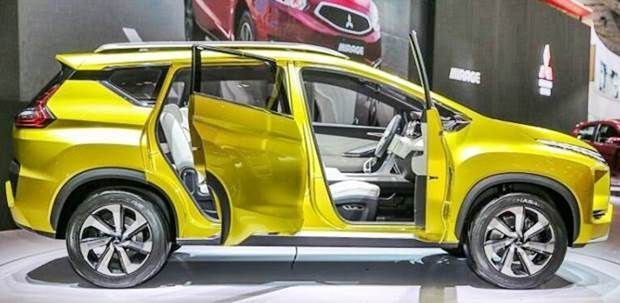 Indonesian Vehicles Sales grew 7.1% in 2018 keeping the positive trend of previous years, ending with 1.139.901 units sold. The market podium is unchanged – with Toyota on the top,  while impressive performances were scored by Mitsubishi and Wuling.
Economic Environment
Indonesian economic growth should have performed fairly well in the fourth quarter, likely supported by solid fixed investment and government consumption, although high-frequency indicators paint a nuanced picture. On one hand, tourist arrivals grew at a double-digit pace in October. On the other, growth in retail sales and merchandise exports was soft in the same month, while the manufacturing PMI declined for the third straight month in November and now hovers only slightly above contractionary territory.
Domestic demand should continue to underpin the economy, with private consumption supported by a strong labor market and government consumption likely receiving a boost ahead of elections in April 2019. However, tighter monetary policy, delays to public infrastructure projects and cooling Chinese momentum could drag on the performance, while a possible resurgence of U.S.-China trade tensions poses a downside risk.
Market Trend
Indonesian Vehicles market had spent four years on the sky, when, during the 2010-2013 the market scored four all time records in a row, almost doubling volume and not only outpacing the magic 1 million units quota, but landing at a 2013 record of 1.22 million vehicles (including HCVs) sales, before starting a negative period, with sales declined below the 1 million level in the 2015,
Then a new positive pathway was taken ending the 2016 at 1.074.000 units (including HCVs and Bus) and keeping a moderate recovery in the 2017 as well. According to data released by GAIKINDO, in the 2017 total vehicles sales have been 1.138.000 (+6.0%).
In the 2018 the market improved from the last year. Indeed, registrations closed the year at 1.139.901, growing 7.1%. This is the third consecutive year of gain, with an annual score very close to the 2013 record. Moreover, the market has been characterized by a positive performance throughout all the quarters.
| Sales 2014 | Sales 2015 | Sales 2016 | Sales 2017 | Sales 2018 | '+/- 2018 |
| --- | --- | --- | --- | --- | --- |
| 1.177.387 | 1.009.031 | 1.049.697 | 1.064.262 | 1.139.901 | 7,1% |
Competitive Arena
At brand wise, Toyota is the 2018 market leader with 354.221 units year to date (-9.9%) followed by Daihatsu with 195.459 (-3.6%) and Honda with 159.988 units (-18.4%).
In fourth place Mitsubishi with 145.332 (+81.4%), pushed by the astonishing success of the new XPander. In fifth place Suzuki with 116.353 (-2.2%) followed by Isuzu with 25.224 (+15.1%).
As Annual Member you can see the Indonesian best-selling car ranking here
Research, Consulting, Data & Forecast
F2M covers intensively this market with several products developed to help any investigation required. Market Researches in PDF are immediately available for download with study on the market since 2005 and with forecast up to the 2025. AutoData in EXCEL are immediately downloadable with annual sales volume, split by month, for all brands and all models distributed in the market. This year data are released year to date, but you will receive a monthly update until the year-end.  See details within Indonesia Corner Store
| Rank 2018 | Rank 2017 | | Sales 2018 | Sales 2017 | '+/- 2018 | Share 2018 |
| --- | --- | --- | --- | --- | --- | --- |
| 1 | 1 | Toyota | 354.221 | 393.330 | -9,9% | 33,9% |
| 2 | 2 | Daihatsu | 195.459 | 202.735 | -3,6% | 18,7% |
| 3 | 3 | Honda | 159.988 | 196.018 | -18,4% | 15,3% |
| 4 | 5 | Mitsubishi | 145.332 | 80.106 | 81,4% | 13,9% |
| 5 | 4 | Suzuki | 116.353 | 118.962 | -2,2% | 11,1% |
| 6 | 6 | Isuzu | 25.224 | 21.906 | 15,1% | 2,4% |
| 7 | 11 | Wuling | 15.194 | 3.585 | 323,8% | 1,5% |
| 8 | 8 | Datsun | 9.841 | 13.203 | -25,5% | 0,9% |
| 9 | 7 | Nissan | 6.813 | 15.981 | -57,4% | 0,7% |
| 10 | 9 | Mazda | 5.743 | 3.869 | 48,4% | 0,5% |
| 11 | 10 | Chevrolet | 2.389 | 3.828 | -37,6% | 0,2% |
| 12 | 12 | BMW | 2.360 | 2.800 | -15,7% | 0,2% |
| 13 | 13 | Hyundai | 1.380 | 1.375 | 0,3% | 0,1% |
| 14 | 14 | Lexus | 1.362 | 1.265 | 7,6% | 0,1% |
| 15 | 16 | Tata | 1.057 | 1.133 | -6,7% | 0,1% |
| 16 | 24 | DFSK | 719 | | | 0,1% |
| 17 | 18 | Mini | 520 | 586 | -11,2% | 0,0% |
| 18 | 19 | Volkswagen | 511 | 569 | -10,2% | 0,0% |
| 19 | 20 | Renault | 340 | 390 | -12,8% | 0,0% |
| 20 | 17 | Kia | 148 | 959 | -84,6% | 0,0% |
| 21 | 23 | Peugeot | 140 | 39 | 257,3% | 0,0% |
| 22 | 21 | Proton | 81 | 250 | -67,6% | 0,0% |
| 23 | 22 | Audi | 50 | 77 | -35,2% | 0,0% |
| Rank 2018 | Rank 2017 | | Sales 2018 | Sales 2017 | '+/- 2018 | Share 2018 |
| --- | --- | --- | --- | --- | --- | --- |
| 1 | 1 | Toyota Group | 551.042 | 597.330 | -7,7% | 52,7% |
| 2 | 4 | Renault Nissan Alliance | 162.326 | 109.680 | 48,0% | 15,5% |
| 3 | 2 | Honda Motor | 159.988 | 196.018 | -18,4% | 15,3% |
| 4 | 3 | Suzuki | 116.353 | 118.962 | -2,2% | 11,1% |
| 5 | 5 | Isuzu Motors | 25.224 | 21.906 | 15,1% | 2,4% |
| 6 | 6 | General Motors | 17.583 | 7.413 | 137,2% | 1,7% |
| 7 | 7 | Mazda | 5.743 | 3.869 | 48,4% | 0,5% |
| 8 | 8 | BMW | 2.880 | 3.386 | -14,9% | 0,3% |
| 9 | 9 | Hyundai-Kia | 1.528 | 2.334 | -34,5% | 0,1% |
| 10 | 11 | Tata | 1.057 | 1.133 | -6,7% | 0,1% |
(34)