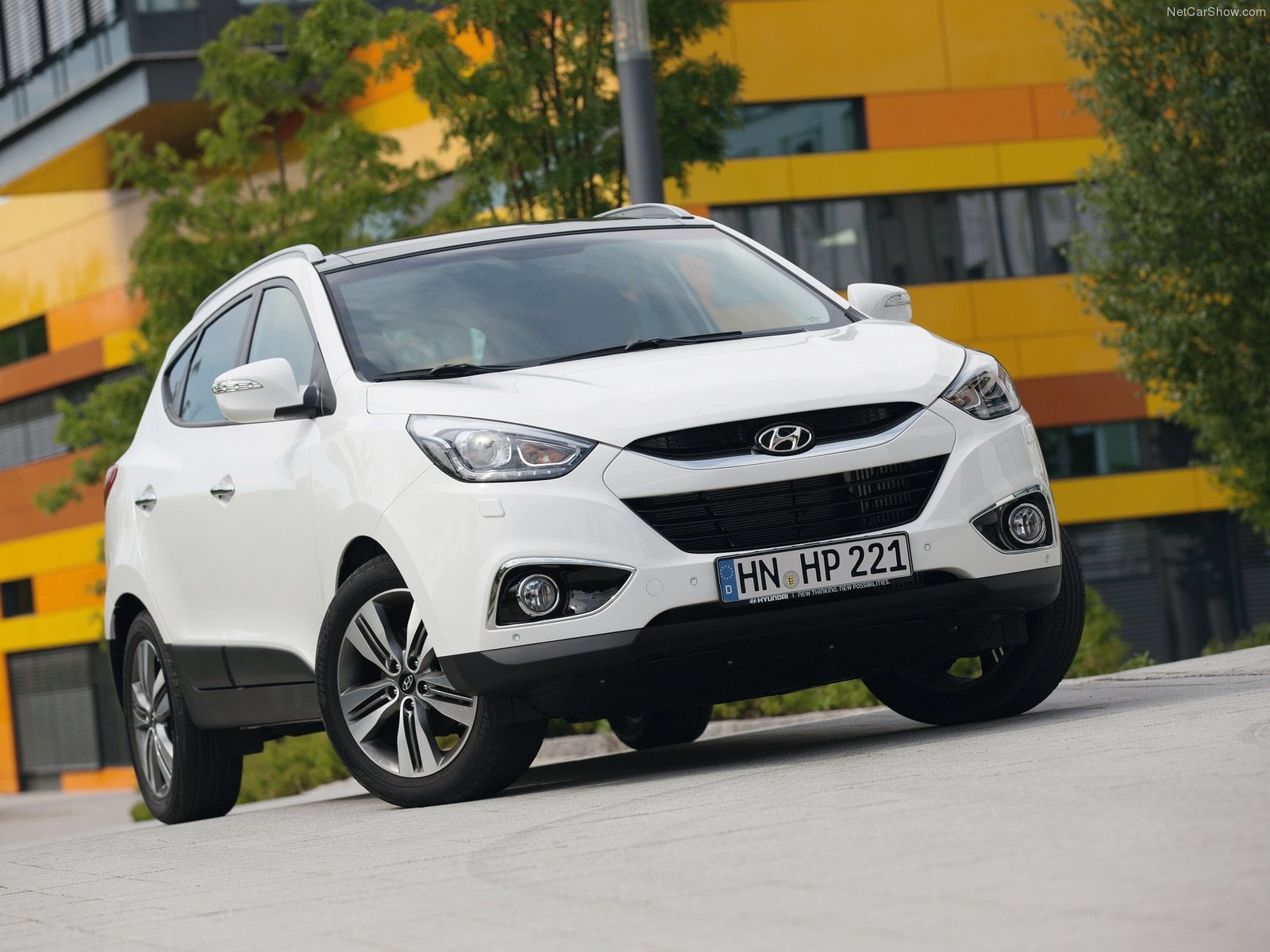 Israel Automotive Industry flourished at new all-time record in the 2014, fueled by very aggressive commercial fight between Hyundai, Kia and Toyota, with the surprise of  strong sales taken by the emerging Mitsubishi.
In December 2014 according to data released by the Israeli Department of Transportation System total new Light Passenger Vehicles sold in Israel have been 10.476 down9.6% compared with the correspondent month last year.
Full Year sales in Israel have been 239.741, up 13.0% from 2013. The market hit the new all-time record volume outpacing the level achieved in the 2011 at 225.000.
The market is a battle field for three Asian brands, Toyota, Kia and Hyundai fighting for any single sales.
In December, Toyota took the leadership with 1.312 sales, despite losing 46.7% from December 2013 as the fleet sales had been sharply reduced. Kia was second with 1.117 units (-14.7%) and Hyundai third with 962 units (+16.3%). The surprise was Mitsubishii in fourth with an impressive +134.4% at 825 units.
In the Full Year, the leader was Hyundai with 31.376 (-2.2%) with share at 13.1%, followed by Toyota with 27.384 (+20.2%) and Kia with 26.365 (+25.7%).
The annual performance was remarkable for Mitsubishi (7th with 13.141, +107.5%), Chevrolet (8th with 12.106 units, +81.2%), Mazda (4th with 17.090 sales, +61.8%), Subaru (16th with 4.330, +77.8%) and Jeep (26th with 664, +663.2%).
As far as the car groups performance and ranking, the December leader was Hyundai-Kia with 19.8% of market share, ahead of Renault-Nissan with 14.6% and Toyota with 12.5%.
As far as best-selling models ranking, the Toyota Corolla was always on top (for the 16th consecutive time) with 533 (-52.3%), followed by the New Entry Mitsubishi Attrage with 476 units and Hyundai ix35 with 453 (+160.3%).
Below, you can sort our interactive tables to see data regarding Brands, Groups and Models. Please bear in mind that sales data are subject to adjustments as sources will update their information. This report is updated at the publishing date and will not be modified while the next on this subject will always have the year to date data updated.
| Rank Dec | Rank 2014 | Brand | Sales Dec | Sales F.Y. 2014 | Dec Y.o.Y Var. | F.Y. 2014 Y.o.Y. Var. | Share 2013 | Share Dec | Share 2014 |
| --- | --- | --- | --- | --- | --- | --- | --- | --- | --- |
| 1 | 2 | Toyota | 1.312 | 27.384 | -46,7% | 20,2% | 10,7% | 12,5% | 11,4% |
| 2 | 3 | Kia | 1.117 | 26.365 | -14,7% | 25,7% | 9,9% | 10,7% | 11,0% |
| 3 | 1 | Hyundai | 962 | 31.376 | 16,3% | -2,2% | 15,1% | 9,2% | 13,1% |
| 4 | 7 | Mitsubishi | 825 | 13.141 | 134,4% | 107,5% | 3,0% | 7,9% | 5,5% |
| 5 | 9 | Nissan | 773 | 9.872 | 67,7% | -5,1% | 4,9% | 7,4% | 4,1% |
| 6 | 10 | Renault | 746 | 9.436 | 46,3% | -5,0% | 4,7% | 7,1% | 3,9% |
| 7 | 6 | Suzuki | 604 | 13.799 | -31,3% | 25,6% | 5,2% | 5,8% | 5,8% |
| 8 | 8 | Chevrolet | 555 | 12.106 | 41,9% | 81,2% | 3,1% | 5,3% | 5,0% |
| 8 | 4 | Mazda | 555 | 17.090 | 26,1% | 61,8% | 5,0% | 5,3% | 7,1% |
| 9 | 5 | Skoda | 458 | 14.289 | -56,1% | 8,6% | 6,2% | 4,4% | 6,0% |
| 10 | 13 | Volkswagen | 380 | 7.637 | -18,1% | -9,6% | 4,0% | 3,6% | 3,2% |
| 11 | 11 | Honda | 348 | 8.427 | 27,5% | 19,4% | 3,3% | 3,3% | 3,5% |
| 12 | 16 | Subaru | 342 | 4.330 | 120,6% | 77,8% | 1,1% | 3,3% | 1,8% |
| 13 | 15 | Citroen | 273 | 4.635 | -14,7% | -30,2% | 3,1% | 2,6% | 1,9% |
| 14 | 14 | Seat | 233 | 6.177 | -29,6% | 5,8% | 2,7% | 2,2% | 2,6% |
| 15 | 19 | Fiat | 208 | 4.096 | -12,6% | -5,1% | 2,0% | 2,0% | 1,7% |
| 16 | 18 | Peugeot | 206 | 4.121 | -33,3% | -6,5% | 2,1% | 2,0% | 1,7% |
| 17 | 23 | Isuzu | 154 | 1.584 | 133,3% | 20,5% | 0,6% | 1,5% | 0,7% |
| 18 | 17 | Opel | 95 | 4.299 | 17,3% | -19,2% | 2,5% | 0,9% | 1,8% |
| 19 | 12 | Ford | 71 | 7.927 | -65,0% | -35,0% | 5,7% | 0,7% | 3,3% |
| 20 | 26 | Jeep | 44 | 664 | #DIV/0! | 663,2% | 0,0% | 0,4% | 0,3% |
| 21 | 25 | Volvo | 33 | 985 | -51,5% | 33,5% | 0,3% | 0,3% | 0,4% |
| 22 | 21 | Mercedes | 30 | 1.985 | 0,0% | 20,0% | 0,8% | 0,3% | 0,8% |
| 23 | 27 | Alfa Romeo | 28 | 509 | 33,3% | 1,8% | 0,2% | 0,3% | 0,2% |
| 24 | 22 | BMW | 27 | 1.733 | 8,0% | 20,3% | 0,7% | 0,3% | 0,7% |
| 25 | 29 | Cadillac | 20 | 427 | 25,0% | 78,7% | 0,1% | 0,2% | 0,2% |
| 26 | 28 | Mini | 15 | 496 | -6,3% | -0,4% | 0,2% | 0,1% | 0,2% |
| 27 | 31 | Land Rover | 13 | 201 | 18,2% | 19,6% | 0,1% | 0,1% | 0,1% |
| 28 | 32 | Chrysler | 11 | 180 | -73,2% | -75,0% | 0,3% | 0,1% | 0,1% |
| 29 | 30 | SsangYong | 9 | 330 | -35,7% | 187,0% | 0,1% | 0,1% | 0,1% |
| 29 | 20 | Audi | 9 | 2.568 | -35,7% | 10,5% | 1,1% | 0,1% | 1,1% |
| 30 | 33 | Infiniti | 6 | 144 | 50,0% | -6,5% | 0,1% | 0,1% | 0,1% |
| 31 | 34 | Great Wall | 4 | 99 | -55,6% | -4,8% | 0,0% | 0,0% | 0,0% |
| 31 | 43 | Dacia | 4 | 4 | #DIV/0! | #DIV/0! | 0,0% | 0,0% | 0,0% |
| 32 | 44 | MG | 2 | 3 | -98,8% | -99,6% | 0,3% | 0,0% | 0,0% |
| 32 | 24 | Lexus | 2 | 1.001 | -66,7% | 75,6% | 0,3% | 0,0% | 0,4% |
| 32 | 35 | Dodge | 2 | 60 | 0,0% | -37,5% | 0,0% | 0,0% | 0,0% |
| Rank Dec | Rank 2014 | Group | Sales Dec | Sales F.Y. 2014 | Dec Y.o.Y Var. | F.Y. 2014 Y.o.Y. Var. | Share 2013 | Share Dec | Share 2014 |
| --- | --- | --- | --- | --- | --- | --- | --- | --- | --- |
| 1 | 1 | Hyundai-Kia | 2.079 | 57.741 | -2,7% | 8,8% | 25,0% | 19,8% | 24,1% |
| 2 | 4 | Renault-Nissan | 1.529 | 19.456 | 56,8% | -5,0% | 9,6% | 14,6% | 8,1% |
| 3 | 3 | Toyota | 1.314 | 28.385 | -46,7% | 21,5% | 11,0% | 12,5% | 11,8% |
| 4 | 2 | Volkswagen | 1.080 | 30.721 | -41,7% | 3,0% | 14,0% | 10,3% | 12,8% |
| 5 | 8 | Mitsubishi | 825 | 13.141 | 134,4% | 107,5% | 3,0% | 7,9% | 5,5% |
| 6 | 6 | GM | 670 | 16.863 | 34,5% | 35,3% | 5,9% | 6,4% | 7,0% |
| 7 | 7 | Suzuki | 604 | 13.799 | -31,3% | 25,6% | 5,2% | 5,8% | 5,8% |
| 8 | 5 | Mazda | 555 | 17.090 | 26,1% | 61,8% | 5,0% | 5,3% | 7,1% |
| 9 | 9 | PSA | 479 | 8.756 | -23,8% | -20,7% | 5,2% | 4,6% | 3,7% |
| 10 | 10 | Honda | 348 | 8.427 | 27,5% | 19,4% | 3,3% | 3,3% | 3,5% |
| Rank Dec | Rank 2014 | Model | Sales Dec | Sales 2014 | Dec Y.o.Y. Var. | 2014 Y.o.Y. Var. | Share 2013 | Share Dec | Share 2014 |
| --- | --- | --- | --- | --- | --- | --- | --- | --- | --- |
| 1 | 1 | Toyota Corolla | 533 | 13.690 | -62,2% | 46,1% | 4,4% | 0,3% | 5,7% |
| 2 | 15 | Mitsubishi Attrage | 476 | 4.106 | #DIV/0! | #DIV/0! | 0,0% | 0,3% | 1,7% |
| 3 | 7 | Hyundai i35 | 453 | 5.736 | 160,3% | -20,6% | 3,4% | 0,3% | 2,4% |
| 4 | 12 | Nissan Micra | 378 | 4.474 | 48,8% | 6,5% | 2,0% | 0,3% | 1,9% |
| 5 | 2 | Kia Picanto | 365 | 10.599 | -46,6% | 9,7% | 4,5% | 0,3% | 4,4% |
| 6 | 14 | Renault Fluence | 305 | 4.134 | 93,0% | -27,5% | 2,7% | 0,3% | 1,7% |
| 7 | 101 | Suzuki SX4 Crossover | 269 | 391 | #DIV/0! | #DIV/0! | 0,0% | 0,3% | 0,2% |
| 8 | 32 | Mazda2 | 265 | 2.331 | 162,4% | -29,3% | 1,6% | 0,3% | 1,0% |
| 9 | 5 | Skoda Octavia | 243 | 6.513 | -20,6% | 64,4% | 1,9% | 0,3% | 2,7% |
| 10 | 10 | Kia Rio | 211 | 4.801 | -40,4% | 14,3% | 2,0% | 0,3% | 2,0% |
| 11 | 26 | Toyota Auris | 209 | 2.801 | 127,2% | 41,6% | 0,9% | 0,3% | 1,2% |
| 12 | 51 | Subaru XV | 198 | 1.313 | 19700,0% | 270,9% | 0,2% | 0,3% | 0,5% |
| 13 | 16 | Mitsubishi Outlander | 184 | 4.074 | -4,7% | 25,8% | 1,5% | 0,3% | 1,7% |
| 14 | 36 | Renault Clio | 180 | 2.113 | 76,5% | 89,7% | 0,5% | 0,3% | 0,9% |
| 14 | 9 | Hyundai i30 | 180 | 5.041 | -9,5% | -37,1% | 3,8% | 0,3% | 2,1% |
| 15 | 25 | Suzuki Alto | 172 | 2.826 | -40,5% | 17,3% | 1,1% | 0,3% | 1,2% |
| 16 | 3 | Mazda3 | 169 | 8.270 | 18,2% | 577,3% | 0,6% | 0,3% | 3,4% |
| 17 | 21 | Kia Forte | 161 | 3.475 | 75,0% | 15,2% | 1,4% | 0,3% | 1,4% |
| 18 | 44 | Isuzu D-Max | 154 | 1.582 | 133,3% | 20,4% | 0,6% | 0,3% | 0,7% |
| 19 | 23 | Toyota Yaris | 152 | 3.214 | -56,9% | -22,8% | 2,0% | 0,3% | 1,3% |
| 20 | 37 | Nissan Qashqai | 150 | 2.025 | 163,2% | -0,3% | 1,0% | 0,3% | 0,8% |
| 21 | 47 | Honda Insight | 145 | 1.479 | 208,5% | 43,3% | 0,5% | 0,3% | 0,6% |
| 22 | 20 | Seat Ibiza | 139 | 3.496 | -39,6% | -13,3% | 1,9% | 0,3% | 1,5% |
| 23 | 17 | Mitsubishi Space Star | 138 | 3.734 | 2,2% | 91,4% | 0,9% | 0,3% | 1,6% |
| 24 | 30 | Nissan Juke | 137 | 2.444 | 18,1% | -26,8% | 1,6% | 0,3% | 1,0% |
| 25 | 40 | Chevrolet Sonic | 120 | 1.729 | 130,8% | 38,7% | 0,6% | 0,3% | 0,7% |
| 26 | 22 | Honda Civic | 113 | 3.354 | 63,8% | -3,0% | 1,6% | 0,3% | 1,4% |
| 27 | 41 | Volkswagen Jetta | 112 | 1.673 | 30,2% | -15,5% | 0,9% | 0,3% | 0,7% |
| 28 | 6 | Hyundai i10 | 111 | 5.857 | 85,0% | 230,7% | 0,8% | 0,3% | 2,4% |
| 29 | 43 | Toyota Verso | 108 | 1.624 | 63,6% | 26,9% | 0,6% | 0,3% | 0,7% |
| 30 | 33 | Chevrolet Trax | 106 | 2.301 | 178,9% | 909,2% | 0,1% | 0,3% | 1,0% |
| 31 | 38 | Kia Cee'd | 104 | 1.955 | 197,1% | 143,5% | 0,4% | 0,3% | 0,8% |
| 32 | 19 | Kia Sportage | 100 | 3.565 | 25,0% | 80,5% | 0,9% | 0,3% | 1,5% |
| 33 | 58 | Renault Kangoo | 92 | 1.100 | -35,7% | 79,7% | 0,3% | 0,3% | 0,5% |
| 34 | 46 | Citroen Berlingo | 87 | 1.533 | 16,0% | -31,7% | 1,1% | 0,3% | 0,6% |
| 35 | 66 | Subaru Forester | 83 | 857 | 59,6% | 7,4% | 0,4% | 0,3% | 0,4% |
| 36 | 55 | Toyota Prius | 81 | 1.139 | 52,8% | -16,6% | 0,6% | 0,3% | 0,5% |
| 37 | 94 | Citroen C4 Picasso | 74 | 455 | 270,0% | -11,0% | 0,2% | 0,3% | 0,2% |
| 38 | 49 | Volkswagen Polo | 73 | 1.385 | -34,8% | -15,2% | 0,8% | 0,3% | 0,6% |
| 39 | 29 | Chevrolet Cruze | 71 | 2.467 | -26,8% | 37,6% | 0,8% | 0,3% | 1,0% |
| 40 | 70 | Renault Megane | 70 | 796 | 34,6% | -35,3% | 0,6% | 0,3% | 0,3% |
(263)