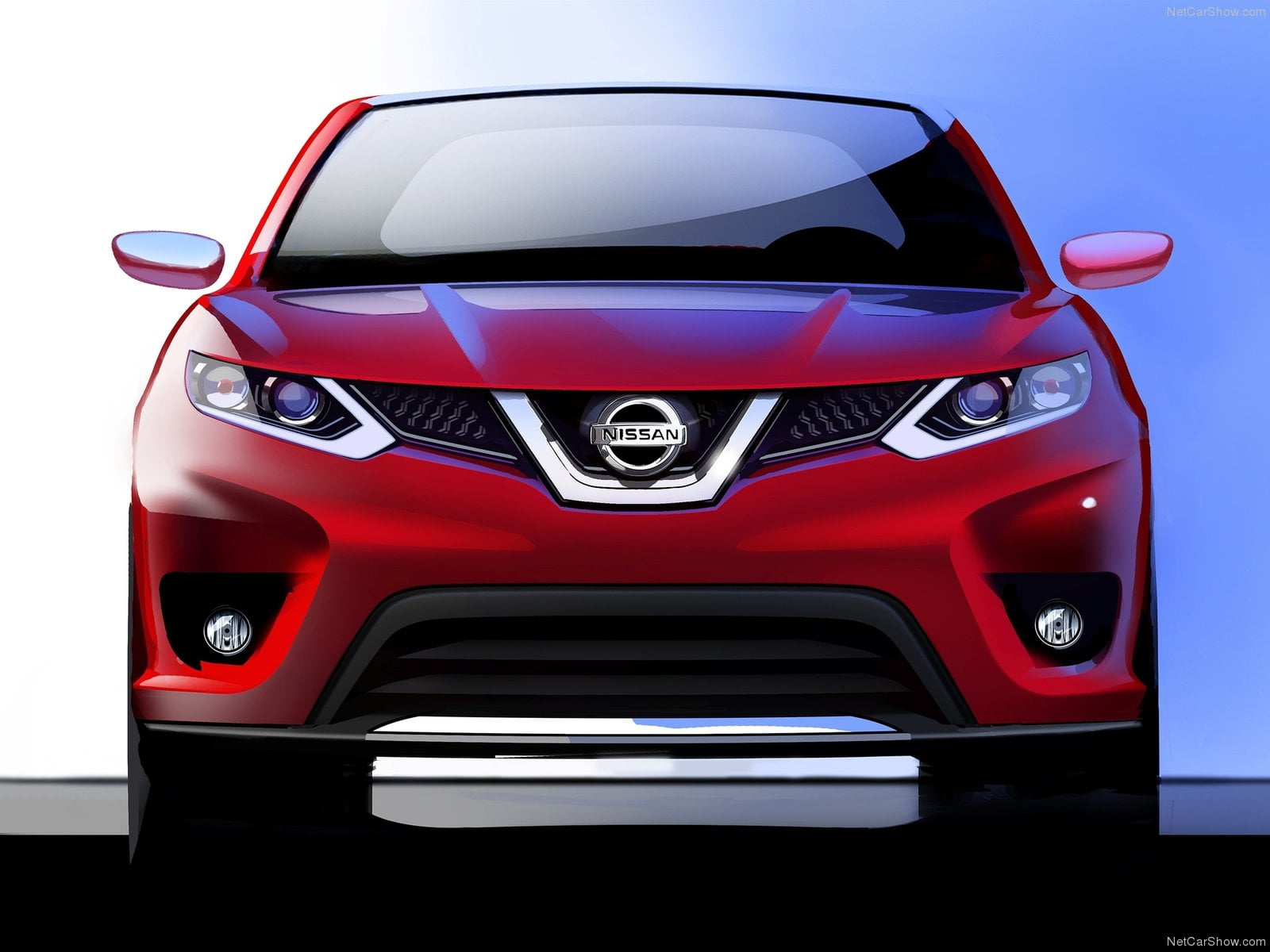 Israel Autos Sales rolled up in the summer. The podium presents new protagonists with Kia as new leader and Mitsubishi as new entrance. Skoda shines advancing in sixth place.
Israel's economy accelerated in the second quarter 2016 on the back of strong total consumption, according to preliminary figures.
Private consumption was supported by record-low unemployment, while accommodative monetary policy further fueled household spending. Government consumption rebounded from a contraction in Q1 to a strong increase in Q2, backed by growing tax revenues. Data for the third quarter confirm the bright picture for the domestic economy.
The Israel cars market in July recorded a shot in sales with a huge gap from the performance of the previous month. In August the registrations reached the second highest increase in the year.
According to data released by the Israeli Department of Transportation System, in July and August sales were up respectively a sharp 16.9% and 29.4% with 27.294 and 27.489 units.
Year to date the cars passenger sold had been 220.261 sales, up 16.8% respected to the previous year.
In August the new market leader was Kia with 4.229 sales  (+39.9%) and 15.4% of market share. In second place ranked Hyundai selling 3.143 units (+44.3%) ahead of Mitsubishi with 2.880 (+113.3%), Toyota with 2.872 (+12.6%) and Suzuki with 2.185 (+247.4%).
Remarkable performances reported by Skoda with 1.880 sales (+48.7%), Nissan with 1.047 (-9.6%) and Mazda with 887 (-39.3%).
As far as the Car Groups performance, the leader was Hyundai-Kia with 26.8% of market share, ahead of Volkswagen Group with 13.1%, Toyota with 10.7%, Mitsubishi with 10.5% and Renault-Nissan with 8.4%.
Wishing to see the best-selling car models ranking with the Top 100 data, see the dedicated report
Research, Consulting, Data & Forecast Store
F2M covers intensively this market with several products developed to help any investigation required.
Market Researches in PDF are immediately available for download with study on the market since 2005 and with forecast up to the 2020.
Auto Data in EXCEL are immediately downloadable with annual sales volume, split by month, for all brands and all models distributed in the market. This year data are released year to date, but you will receive a monthly update until the year-end.
All these and more within our Israel Store
Below, you can sort our interactive tables to see data regarding Brands, Groups and Models. Please bear in mind that sales data are subject to adjustments as sources will update their information. This report is updated at the publishing date and will not be modified while the next on this subject will always have the year to date data updated.
| Rank Aug | Rank YTD | Brand | Sales Aug | Sales YTD | Var Aug | Var YTD | Share Aug | Share YTD |
| --- | --- | --- | --- | --- | --- | --- | --- | --- |
| 1 | 2 | Kia | 4.229 | 29.076 | 39,9% | 19,3% | 15,4% | 13,2% |
| 2 | 1 | Hyundai | 3.143 | 30.876 | 44,3% | 28,4% | 11,4% | 14,0% |
| 3 | 5 | Mitsubishi | 2.880 | 13.320 | 113,3% | 11,7% | 10,5% | 6,0% |
| 4 | 3 | Toyota | 2.872 | 22.698 | 12,6% | 5,6% | 10,4% | 10,3% |
| 5 | 7 | Suzuki | 2.185 | 9.114 | 247,4% | -1,5% | 7,9% | 4,1% |
| 6 | 4 | Skoda | 1.880 | 15.733 | 48,7% | 34,1% | 6,8% | 7,1% |
| 7 | 8 | Nissan | 1.047 | 8.959 | -9,6% | 5,1% | 3,8% | 4,1% |
| 8 | 6 | Mazda | 887 | 12.102 | -39,3% | -7,1% | 3,2% | 5,5% |
| 9 | 9 | Renault | 884 | 7.679 | 20,9% | 26,2% | 3,2% | 3,5% |
| 10 | 10 | Chevrolet | 794 | 6.929 | 40,3% | 28,5% | 2,9% | 3,1% |
| 11 | 12 | Volkswagen | 690 | 6.228 | -26,0% | 20,7% | 2,5% | 2,8% |
| 12 | 11 | Seat | 674 | 6.361 | 79,3% | 4,0% | 2,5% | 2,9% |
| 13 | 13 | Citroen | 659 | 6.068 | 8,7% | 39,2% | 2,4% | 2,8% |
| 14 | 16 | Peugeot | 576 | 5.065 | -33,3% | 17,4% | 2,1% | 2,3% |
| 15 | 14 | Subaru | 572 | 5.886 | 8,7% | 7,6% | 2,1% | 2,7% |
| 16 | 15 | Honda | 531 | 5.273 | 51,3% | 26,9% | 1,9% | 2,4% |
| 17 | 19 | Fiat | 413 | 3.543 | 13,2% | 9,8% | 1,5% | 1,6% |
| 18 | 22 | Dacia | 351 | 2.492 | 33,5% | 39,7% | 1,3% | 1,1% |
| 19 | 18 | Audi | 350 | 3.561 | 6,1% | 28,0% | 1,3% | 1,6% |
| 19 | 17 | Opel | 350 | 3.990 | 17,4% | 6,1% | 1,3% | 1,8% |
| 20 | 20 | Ford | 278 | 3.024 | 0,4% | 84,7% | 1,0% | 1,4% |
| 21 | 21 | Mercedes | 273 | 2.931 | 17,7% | 32,6% | 1,0% | 1,3% |
| 22 | 23 | BMW | 228 | 2.352 | 28,1% | 18,0% | 0,8% | 1,1% |
| 23 | 24 | Isuzu | 149 | 1.550 | -18,1% | 36,1% | 0,5% | 0,7% |
| 24 | 26 | Volvo | 114 | 999 | 37,3% | 32,3% | 0,4% | 0,5% |
| 25 | 25 | Lexus | 83 | 1.082 | -27,2% | -2,9% | 0,3% | 0,5% |
| 26 | 28 | Mini | 79 | 488 | 31,7% | 3,4% | 0,3% | 0,2% |
| 27 | 35 | Smart | 60 | 156 | | | 0,2% | 0,1% |
| 28 | 27 | Jeep | 44 | 598 | -6,4% | 10,5% | 0,2% | 0,3% |
| 29 | 30 | SsangYong | 38 | 346 | 72,7% | 95,5% | 0,1% | 0,2% |
| 30 | 33 | Cadillac | 32 | 234 | 60,0% | -9,7% | 0,1% | 0,1% |
| 31 | 29 | Alfa Romeo | 27 | 381 | -40,0% | 1,6% | 0,1% | 0,2% |
| 32 | 36 | Chrysler | 24 | 132 | 84,6% | 22,2% | 0,1% | 0,1% |
| 33 | 31 | Infiniti | 22 | 282 | -47,6% | -13,2% | 0,1% | 0,1% |
| 34 | 32 | Land Rover | 21 | 260 | 16,7% | 111,4% | 0,1% | 0,1% |
| 35 | 37 | Jaguar | 15 | 119 | 66,7% | 147,9% | 0,1% | 0,1% |
| 36 | 34 | MG | 12 | 177 | -78,9% | -28,3% | 0,0% | 0,1% |
| 37 | 41 | DS | 8 | 20 | | | | |
| 37 | 38 | Porsche | 8 | 69 | 33,3% | 64,3% | | |
| 38 | 45 | Maxus | 2 | 4 | | | | |
| 38 | 39 | Abarth | 2 | 55 | -33,3% | 44,7% | | |
| 39 | 44 | Ferrari | 1 | 9 | | | | |
| 39 | 40 | Maserati | 1 | 34 | -66,7% | 88,9% | | |
| 39 | 42 | Aston Martin | 1 | 12 | | | | |
| Rank Aug | Rank YTD | Group | Sales Aug | Sales YTD | Var Aug | Var YTD | Share Aug | Share YTD |
| --- | --- | --- | --- | --- | --- | --- | --- | --- |
| 1 | 1 | Hyundai-Kia | 7.372 | 59.952 | 41,7% | 23,8% | 26,8% | 27,2% |
| 2 | 2 | Volkswagen | 3.602 | 31.952 | 23,8% | 23,7% | 13,1% | 14,5% |
| 3 | 3 | Toyota | 2.955 | 23.780 | 10,9% | 5,2% | 10,7% | 10,8% |
| 4 | 5 | Mitsubishi | 2.880 | 13.320 | 113,3% | 11,7% | 10,5% | 6,0% |
| 5 | 4 | Renault-Nissan | 2.304 | 19.412 | 5,0% | 16,1% | 8,4% | 8,8% |
| 6 | 8 | Suzuki | 2.185 | 9.114 | 247,4% | -1,5% | 7,9% | 4,1% |
| 7 | 7 | PSA | 1.243 | 11.153 | -15,4% | 28,6% | 4,5% | 5,1% |
| 8 | 7 | General Motors | 1.176 | 11.153 | 33,0% | 18,5% | 4,3% | 5,1% |
| 9 | 6 | Mazda | 887 | 12.102 | -39,3% | -7,1% | 3,2% | 5,5% |
| 10 | 9 | Fuji Heavy Industries | 572 | 5.886 | 8,7% | 7,6% | 2,1% | 2,7% |
(272)