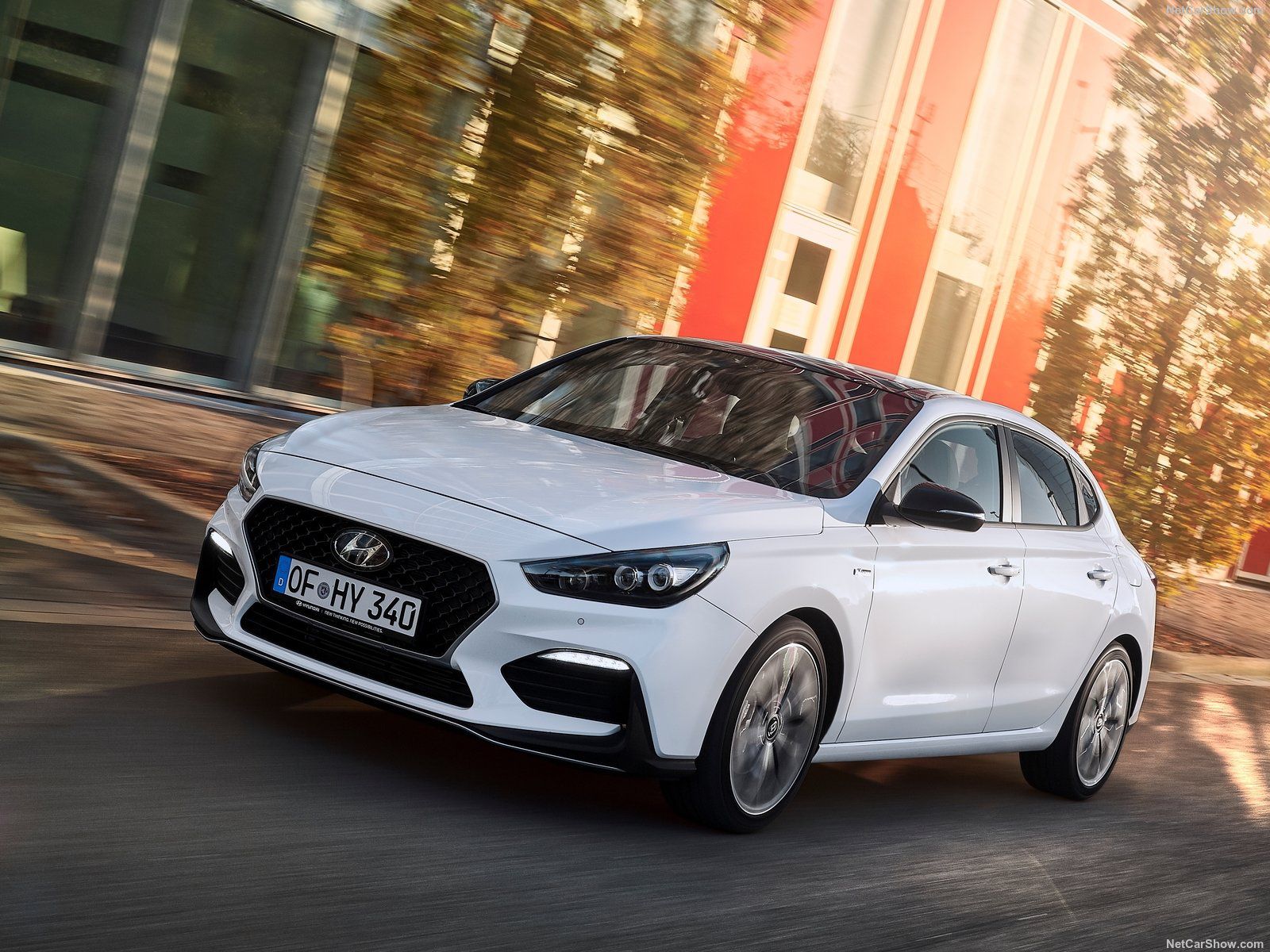 Israel Vehicles Market in 2018 fell by 5% keeping the decline of past year. Registrations closed the year at 267.477, with Volkswagen confirming itself as the market leader. The Hyundai Ioniq is the best-selling model, with the first win in the world. 
Economic Environment
Israeli economic  rapidly accelerated in the third quarter, led by firming domestic demand on rebounds in private and public consumption and strong export growth. Data for the fourth quarter, meanwhile, paints a mixed picture. The Central Bank's State of the Economy Index edged up over the previous month in October due to robust export gains and resilient consumer goods imports.
In addition, the PMI increased in the same month and indicated that business conditions in the manufacturing sector improved. On the other hand, sentiment among consumers and businesses decreased in October. Moreover, imports surged as exports expanded at a softer pace on weak demand for technological goods, resulting in a wider trade deficit.
Although growth in the economy is expected to moderate next year, it should nonetheless remain robust on resilient domestic demand. Private consumption will likely benefit from a lower tax burden and still-favorable financial conditions, while fixed investment should receive a boost from new gas- and oil-related projects. However, tensions in the region continue to darken the outlook.
Market Trend
Israeli car market in the 2017 has broken the series of all time record. Indeed, during the previous five years light vehicles sales figures grew up uninterruptedly fueled by stable strong GDP growth and high level of investments, with the all time record signed in the 2016 with 286.000 units. In the 2017, according to the data released by the Israeli Department of Transportation System, the market consolidated the results, with the second best sales level, at 281.557 units (-1.8%).
In the 2018 the market kept the negative tone of previous year. The year ended with registrations at 267.477, leading to a fall in sales by 5%. This is the second decline in a row, considering the negative performance of the past year.
| Sales 2014 | Sales 2015 | Sales 2016 | Sales 2017 | Sales 2018 | '+/- 2018 |
| --- | --- | --- | --- | --- | --- |
| 239.741 | 254.748 | 286.701 | 281.557 | 267.477 | -5,0% |
Competitive Arena
At brand-wise, Hyundai is the market leader again with 38.423 sales (+4.5%).
In second place Kia with 35.524 units (-0.4%) followed by Toyota with 27.192 (-12.6%), Skoda with 19.928 (-8.3%), Nissan with 15.626 (+9%), Suzuki with 13.304 (-19.9%), Mazda with 13.253 (+1.7%), Mitsubishi with 12.952 sales (+19.2%),  Renault with 11.397 (-12.4%) and in 10th place Seat with 9.046 (+6.8%).
At model-wise, the 2018 market leader is the Hyundai Ioniq with 10181 (+41.4%), ahead of the Kia Sportage 10.048 (-13.6%) and the Kia Picanto 9.011 (-23.4%).
Wishing to see the reports on the Israel Best Selling Cars Ranking for the current or the previous years, access to the dedicated report
Research, Consulting, Data & Forecast
F2M covers intensively this market with several products developed to help any investigation required. Market Researches in PDF are immediately available for download with study on the market since 2005 and with forecast up to the 2025. AutoData in EXCEL are immediately downloadable with annual sales volume, split by month, for all brands and all models distributed in the market. This year data are released year to date, but you will receive a monthly update until the year-end.  See details within Israel Corner Store
| Rank 2018 | Rank 2017 | | Sales 2018 | Sales 2017 | '+/- 2018 |
| --- | --- | --- | --- | --- | --- |
| 1 | 1 | Hyundai | 38.423 | 36.781 | 4,5% |
| 2 | 2 | Kia | 35.524 | 35.663 | -0,4% |
| 3 | 3 | Toyota | 27.192 | 31.103 | -12,6% |
| 4 | 4 | Skoda | 19.928 | 21.742 | -8,3% |
| 5 | 6 | Nissan | 15.626 | 14.342 | 9,0% |
| 6 | 5 | Suzuki | 13.304 | 16.619 | -19,9% |
| 7 | 7 | Mazda | 13.253 | 13.033 | 1,7% |
| 8 | 9 | Mitsubishi | 12.952 | 10.863 | 19,2% |
| 9 | 8 | Renault | 11.397 | 13.006 | -12,4% |
| 10 | 10 | Seat | 9.046 | 8.471 | 6,8% |
| 11 | 13 | Chevrolet | 6.976 | 7.216 | -3,3% |
| 12 | 11 | Citroen | 6.963 | 8.020 | -13,2% |
| 13 | 16 | Peugeot | 6.581 | 6.464 | 1,8% |
| 14 | 12 | Honda | 6.216 | 7.685 | -19,1% |
| 15 | 14 | Volkswagen | 5.859 | 7.043 | -16,8% |
| 16 | 15 | Subaru | 5.734 | 6.647 | -13,7% |
| 17 | 19 | Dacia | 4.277 | 4.354 | -1,8% |
| 18 | 17 | Audi | 4.015 | 4.598 | -12,7% |
| 19 | 21 | Mercedes | 3.599 | 3.787 | -5,0% |
| 20 | 22 | BMW | 3.312 | 3.451 | -4,0% |
| 21 | 20 | Opel | 3.060 | 4.285 | -28,6% |
| 22 | 18 | Fiat | 2.864 | 4.538 | -36,9% |
| 23 | 23 | Ford | 1.701 | 2.939 | -42,1% |
| 24 | 25 | Volvo | 1.628 | 1.284 | 26,8% |
| 25 | 26 | Lexus | 1.515 | 1.227 | 23,5% |
| 26 | 24 | Isuzu | 1.384 | 1.597 | -13,3% |
| 27 | 27 | Jeep | 1.011 | 977 | 3,5% |
| 28 | 28 | Alfa Romeo | 635 | 718 | -11,6% |
| 29 | 29 | Mini | 561 | 659 | -14,9% |
| 30 | 31 | Infiniti | 558 | 414 | 34,8% |
| 31 | 34 | MG | 513 | 257 | 99,6% |
| 32 | 30 | Cadillac | 461 | 525 | -12,2% |
| 33 | 32 | SsangYong | 385 | 305 | 26,2% |
| 34 | 33 | Land Rover | 313 | 294 | 6,5% |
| 35 | 35 | Porsche | 224 | 165 | 35,8% |
| 36 | 37 | Jaguar | 161 | 112 | 43,8% |
| 37 | 39 | DS | 110 | 63 | 74,6% |
| 38 | 36 | Maserati | 74 | 121 | -38,8% |
| 39 | 38 | Smart | 57 | 78 | -26,9% |
| 40 | 40 | Abarth | 36 | 55 | -34,5% |
| 41 | 41 | Chrysler | 25 | 31 | -19,4% |
| 42 | 44 | Iveco | 15 | 1 | 1400,0% |
| 43 | 42 | Aston Martin | 11 | 21 | -47,6% |
| 44 | 43 | Ferrari | 9 | 9 | 0,0% |
| Rank 2018 | Rank 2017 | Model | Sales 2018 | Sales 2017 | '+/- 2018 |
| --- | --- | --- | --- | --- | --- |
| 1 | 6 | Hyundai Ioniq | 10.181 | 7.198 | 41,4% |
| 2 | 2 | Kia Sportage | 10.048 | 11.635 | -13,6% |
| 3 | 1 | Kia Picanto | 9.011 | 11.765 | -23,4% |
| 4 | 3 | Hyundai Tucson | 8.420 | 9.219 | -8,7% |
| 5 | 22 | Kia Niro | 8.344 | 3.748 | 122,6% |
| 6 | 9 | Hyundai i10 | 7.784 | 6.143 | 26,7% |
| 7 | 5 | Skoda Octavia | 6.634 | 8.661 | -23,4% |
| 8 | 4 | Toyota Corolla | 5.812 | 9.118 | -36,3% |
| 9 | 7 | Mitsubishi Outlander | 5.385 | 6.939 | -22,4% |
| 10 | 18 | Toyota C-HR | 5.349 | 4.158 | 28,6% |
| 11 | 8 | Honda Jazz | 5.212 | 6.374 | -18,2% |
| 12 | 19 | Nissan Micra | 5.179 | 4.108 | 26,1% |
| 13 | 10 | Mazda3 | 4.864 | 5.901 | -17,6% |
| 14 | 16 | Toyota Yaris | 4.832 | 4.846 | -0,3% |
| 15 | 12 | Seat Ibiza | 4.446 | 5.111 | -13,0% |
| 16 | 13 | Suzuki SX4 | 4.295 | 5.035 | -14,7% |
| 17 | 20 | Mazda CX-5 | 3.836 | 3.817 | 0,5% |
| 18 | 15 | Skoda Rapid | 3.800 | 4.917 | -22,7% |
| 19 | 24 | Nissan Qashqai | 3.625 | 3.563 | 1,7% |
| 20 | 28 | Nissan X-Trail | 3.610 | 3.043 | 18,6% |
| 21 | 40 | Peugeot 3008 | 3.208 | 1.937 | 65,6% |
| 22 | 14 | Hyundai i25 | 3.164 | 4.952 | -36,1% |
| 23 | 39 | Mazda2 | 3.136 | 2.076 | 51,1% |
| 24 | 221 | Subaru XV | 3.096 | 19 | 16194,7% |
| 25 | 25 | Toyota Auris | 3.014 | 3.386 | -11,0% |
| 25 | 21 | Citroen Berlingo | 3.014 | 3.749 | -19,6% |
| 26 | 179 | Mitsubishi ASX | 2.999 | 124 | 2318,5% |
| 27 | 29 | Honda Civic | 2.674 | 2.988 | -10,5% |
| 28 | 23 | Suzuki Baleno | 2.530 | 3.626 | -30,2% |
| 29 | 48 | Skoda Kodiaq | 2.499 | 1.573 | 58,9% |
| 30 | 55 | Dacia Duster | 2.479 | 1.351 | 83,5% |
(23)