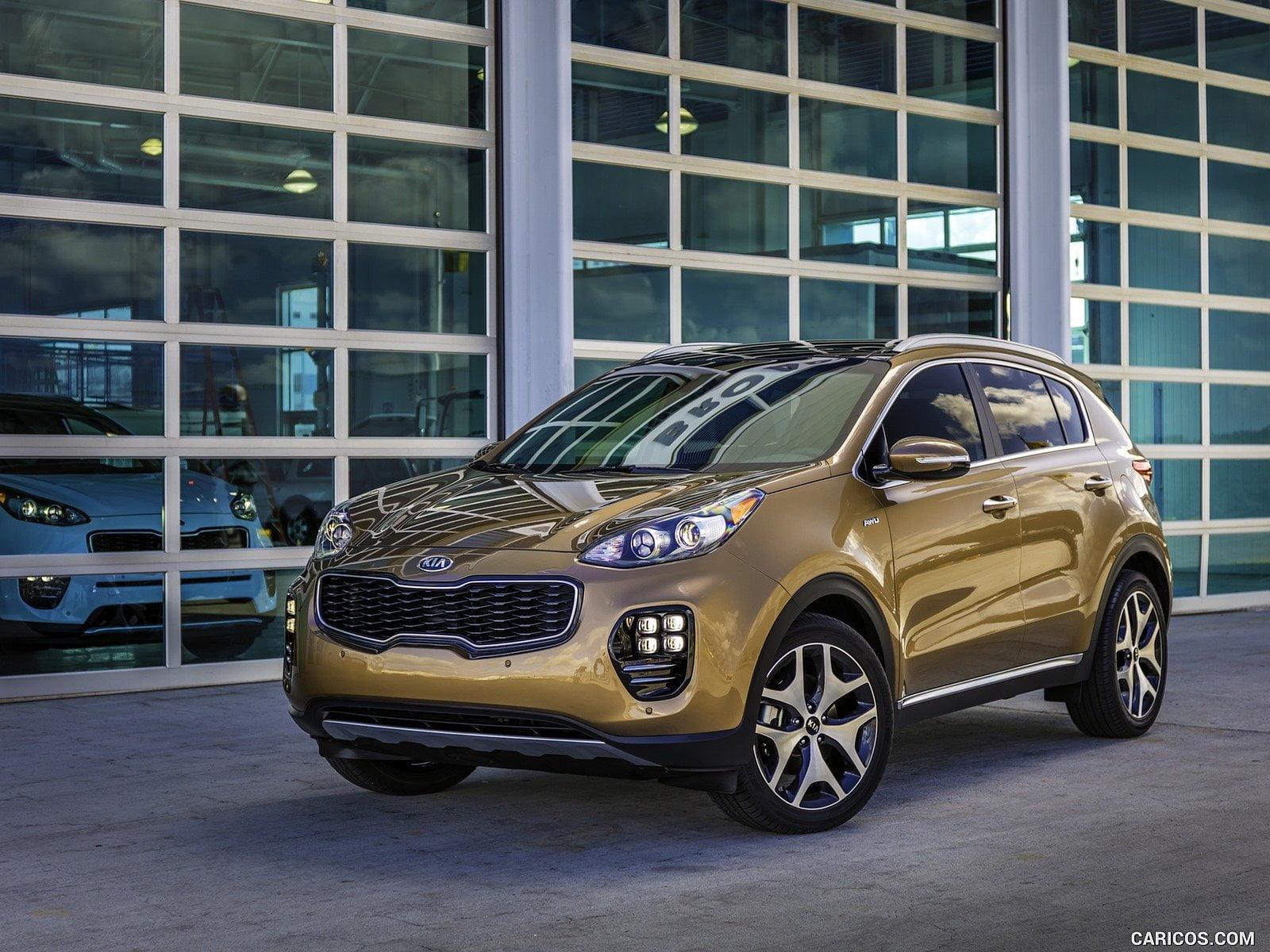 Israel Auto Sales 2016 at new all time record again, third in a row and fifth out of the last seventh year. The impressive trend moved the country ranking up to the World's 34th.
Exports of goods and services swung back to a moderate expansion in 2016 after contracting in 2015, despite the strength of the shekel against the U.S. dollar and imports soaring—implying a remarkable improvement in the exporting sector. Household expenditure is expected to cool down in 2017 after rising strongly last year. FocusEconomics panelists expect growth of 3.3% in 2017, which is unchanged from last month's forecast.
The domestic automotive sector kept the positive tone reporting the new all time record volume, third in a row and fifth out of the last seven years. consecutive year, raising sales near the 0.3 million units.
According to data released by the Israeli Department of Transportation System, in total new light vehicles sold in the year were 285.524 (+12.1%)
The market is now the World's 34th, up two spots.
Market leader was Hyundai with 39.086 units (+25.1%) ahead of Kia and Toyota respectively up 13.0% and 2.6% at 38.069 sales and 30.040. Among the sharpest growths of the year were recorded for Ford, Dacia, Citroen, Mercedes and Honda, while the best performers were Jaguar and Smart, improving 132.4% and 400.0%
MG posted the worst performance losing 67.7% followed by Cadillac, Mazda and Infiniti.
The Kia Sportage was the first ever crossover on top of the models ranking with 14.072 units (+28.7%), outpacing the previous leader Kia Picanto with 13.332 (+5.0%). The Hyundai Tucson, the crossover imported in Israel by the company «Callmobile», ranked third with 11.856 sales.
Wishing to see the best-selling car models ranking with the Top 100 data, see the dedicated report
Research, Consulting, Data & Forecast Store
F2M covers intensively this market with several products developed to help any investigation required.
Market Researches in PDF are immediately available for download with study on the market since 2005 and with forecast up to the 2022.
Auto Data in EXCEL are immediately downloadable with annual sales volume, split by month, for all brands and all models distributed in the market. This year data are released year to date, but you will receive a monthly update until the year-end.
All these and more within our Israel Corner Store
Below, you can sort our interactive tables to see data regarding Brands, Groups and Models. Please bear in mind that sales data are subject to adjustments as sources will update their information. This report is updated at the publishing date and will not be modified while the next on this subject will always have the year to date data updated.
| Rank Dec | Rank 2016 | BRAND | Sales December | Sales 2016 FY | Variation December | Variation 2016 FY | Share December | Share 2016 |
| --- | --- | --- | --- | --- | --- | --- | --- | --- |
| 3 | 1 | Hyundai | 1.274 | 39.086 | -10,8% | 25,1% | 9,4% | 13,7% |
| 1 | 2 | Kia | 1.868 | 38.069 | 51,0% | 13,0% | 13,7% | 13,3% |
| 2 | 3 | Toyota | 1.542 | 30.040 | 28,6% | 2,6% | 11,3% | 10,5% |
| 8 | 4 | Skoda | 641 | 19.511 | 135,7% | 21,3% | 4,7% | 6,8% |
| 5 | 5 | Mitsubishi | 1.071 | 17.988 | 81,5% | 11,6% | 7,9% | 6,3% |
| 12 | 6 | Mazda | 369 | 14.303 | 18,3% | -16,1% | 2,7% | 5,0% |
| 4 | 7 | Suzuki | 1.156 | 13.413 | 95,3% | 9,3% | 8,5% | 4,7% |
| 7 | 8 | Nissan | 646 | 11.664 | 42,6% | -2,5% | 4,7% | 4,1% |
| 6 | 9 | Renault | 699 | 10.786 | -37,1% | 15,5% | 5,1% | 3,8% |
| 9 | 10 | Volkswagen | 628 | 9.064 | 47,1% | 14,2% | 4,6% | 3,2% |
| 11 | 11 | Seat | 465 | 8.362 | 338,7% | 8,7% | 3,4% | 2,9% |
| | 12 | Chevrolet | | 8.106 | -100,0% | 16,3% | 0,0% | 2,8% |
| 10 | 13 | Subaru | 505 | 7.738 | 23,8% | 1,5% | 3,7% | 2,7% |
| 13 | 14 | Citroen | 364 | 7.620 | 35,8% | 33,3% | 2,7% | 2,7% |
| 14 | 15 | Honda | 343 | 6.998 | 168,0% | 29,5% | 2,5% | 2,4% |
| 15 | 16 | Peugeot | 306 | 6.404 | 123,4% | 9,2% | 2,2% | 2,2% |
| 16 | 17 | Opel | 271 | 5.096 | 337,1% | 4,6% | 2,0% | 1,8% |
| 17 | 18 | Fiat | 268 | 4.662 | 18,1% | 3,4% | 2,0% | 1,6% |
| 23 | 19 | Audi | 63 | 4.183 | | 25,1% | 0,5% | 1,5% |
| 19 | 20 | Ford | 199 | 4.021 | 503,0% | 105,7% | 1,5% | 1,4% |
| 18 | 21 | Dacia | 238 | 3.454 | 107,0% | 42,6% | 1,7% | 1,2% |
| 24 | 22 | Mercedes | 59 | 3.419 | 168,2% | 33,1% | 0,4% | 1,2% |
| 20 | 23 | BMW | 180 | 3.021 | 958,8% | 24,2% | 1,3% | 1,1% |
| 21 | 24 | Isuzu | 91 | 1.957 | -24,8% | 23,5% | 0,7% | 0,7% |
| 22 | 25 | Lexus | 74 | 1.400 | 270,0% | -3,4% | 0,5% | 0,5% |
| 25 | 26 | Volvo | 54 | 1.261 | 184,2% | 23,6% | 0,4% | 0,4% |
| 29 | 27 | Jeep | 31 | 744 | 29,2% | 2,2% | 0,2% | 0,3% |
| 26 | 28 | Mini | 45 | 658 | 246,2% | 7,7% | 0,3% | 0,2% |
| 27 | 29 | Alfa Romeo | 33 | 510 | 37,5% | -2,3% | 0,2% | 0,2% |
| 31 | 30 | SsangYong | 13 | 435 | 8,3% | 93,3% | 0,1% | 0,2% |
| 33 | 31 | Infiniti | 9 | 348 | 800,0% | -9,6% | 0,1% | 0,1% |
| 30 | 32 | Land Rover | 16 | 339 | 23,1% | 80,3% | 0,1% | 0,1% |
| 32 | 33 | Cadillac | 11 | 285 | 22,2% | -21,3% | 0,1% | 0,1% |
| 28 | 34 | MG | 32 | 282 | 357,1% | -67,7% | 0,2% | 0,1% |
| 32 | 35 | Chrysler | 11 | 192 | 266,7% | 35,2% | 0,1% | 0,1% |
| 35 | 36 | Smart | 2 | 175 | 100,0% | 400,0% | 0,0% | 0,1% |
| 31 | 37 | Jaguar | 13 | 172 | 333,3% | 132,4% | 0,1% | 0,1% |
| 35 | 38 | Porsche | 2 | 92 | | 70,4% | 0,0% | 0,0% |
| 35 | 39 | Maserati | 2 | 53 | 0,0% | 43,2% | 0,0% | 0,0% |
| 34 | 40 | Abarth | 4 | 49 | 33,3% | 6,5% | 0,0% | 0,0% |
| Rank Dec | Rank 2016 | GROUP | Sales December | Sales 2016 FY | Variation December | Variation 2016 FY | Share December | Share 2016 FY |
| --- | --- | --- | --- | --- | --- | --- | --- | --- |
| 1 | 1 | Hyundai-Kia | 3.142 | 77.155 | 17,9% | 18,8% | 23,1% | 27,0% |
| 2 | 2 | Volkswagen | 1.799 | 41.212 | 123,2% | 17,4% | 13,2% | 14,4% |
| 3 | 3 | Toyota | 1.616 | 31.440 | 32,6% | 2,3% | 11,9% | 11,0% |
| 4 | 4 | Renault-Nissan | 1.592 | 26.252 | -5,2% | 8,9% | 11,7% | 9,2% |
| 6 | 5 | Mitsubishi | 1.071 | 17.988 | 81,5% | 11,6% | 7,9% | 6,3% |
| 9 | 6 | Mazda | 369 | 14.303 | 18,3% | -16,1% | 2,7% | 5,0% |
| 7 | 7 | PSA | 671 | 14.054 | 65,7% | 21,3% | 4,9% | 4,9% |
| 12 | 8 | General Motors | 282 | 13.487 | -34,3% | 10,5% | 2,1% | 4,7% |
| 5 | 9 | Suzuki | 1.156 | 13.413 | 95,3% | 9,3% | 8,5% | 4,7% |
| 8 | 10 | Fuji Heavy Industries | 505 | 7.738 | 23,8% | 1,5% | 3,7% | 2,7% |
| Rank Dec | Rank 2016 | Model | Sales December | Sales 2016 | Variation December | Variation 2016 |
| --- | --- | --- | --- | --- | --- | --- |
| 2 | 1 | Kia Sportage | 550 | 14.072 | 33,8% | 28,7% |
| 4 | 2 | Kia Picanto | 423 | 13.332 | -4,9% | 5,0% |
| 3 | 3 | Hyundai Tucson | 496 | 11.856 | 306,6% | |
| 1 | 4 | Toyota Corolla sedan | 586 | 10.868 | 0,5% | -10,4% |
| 6 | 5 | Mitsubishi Outlander | 362 | 10.052 | 29,3% | 87,5% |
| 9 | 6 | Skoda Octavia | 304 | 8.404 | 120,3% | 16,6% |
| 19 | 7 | Mazda3 | 198 | 6.702 | 17,2% | -18,0% |
| 12 | 8 | Hyundai i25 | 249 | 6.516 | -39,9% | 17,7% |
| 20 | 9 | Hyundai i10 | 177 | 5.714 | 21,2% | -26,0% |
| 7 | 10 | Seat Ibiza | 327 | 5.678 | 380,9% | 28,0% |
| 5 | 11 | Mitsubishi Attrage | 368 | 5.012 | 534,5% | -6,1% |
| 8 | 12 | Toyota Yaris | 306 | 4.615 | 92,5% | -6,2% |
| 10 | 13 | Subaru Impreza | 261 | 4.609 | 45,8% | 31,2% |
| 16 | 14 | Suzuki SX4 | 219 | 4.502 | -29,1% | -16,2% |
| 23 | 15 | Nissan Micra | 145 | 4.356 | 19,8% | -8,9% |
| 13 | 16 | Suzuki Vitara | 245 | 4.340 | 137,9% | 630,6% |
| 33 | 17 | Skoda Rapid | 109 | 4.209 | 105,7% | 45,2% |
| 14 | 18 | Toyota Auris | 231 | 3.812 | 40,0% | -2,1% |
| 22 | 19 | Citroen Berlingo | 154 | 3.703 | 30,5% | 83,8% |
| 17 | 20 | Kia Cee'd | 217 | 3.666 | 14,8% | 21,9% |
| 41 | 21 | Mazda2 | 93 | 3.504 | 86,0% | -3,9% |
| 44 | 22 | Hyundai i20 | 90 | 3.488 | -23,7% | 4,7% |
| 39 | 23 | Chevrolet Spark | 97 | 3.295 | 546,7% | 253,9% |
| 24 | 24 | Nissan Qashqai | 143 | 3.239 | 4,4% | 29,5% |
| 27 | 25 | Skoda Fabia | 134 | 3.197 | 346,7% | 23,3% |
| 9 | 26 | Volkswagen Golf | 304 | 3.096 | 237,8% | 43,0% |
| 20 | 27 | Hyundai Elantra | 177 | 3.066 | | |
| 44 | 28 | Renault Fluence | 90 | 2.924 | -30,8% | -7,5% |
| 97 | 29 | Hyundai i35 | 3 | 2.911 | -99,4% | -60,5% |
| 21 | 30 | Renault Clio | 164 | 2.798 | -59,7% | 7,1% |
| 37 | 31 | Mazda CX-5 | 101 | 2.756 | 60,3% | -10,9% |
| 28 | 32 | Toyota RAV4 | 131 | 2.571 | 197,7% | 45,1% |
| 15 | 33 | Kia Forte | 224 | 2.564 | 169,9% | 4,9% |
| 35 | 34 | Opel Astra | 103 | 2.493 | 635,7% | 20,7% |
| 18 | 35 | Honda Jazz | 204 | 2.432 | 374,4% | 114,1% |
| 29 | 36 | Honda Civic sedan | 122 | 2.374 | 71,8% | -24,8% |
| 34 | 37 | Hyundai Sonata | 104 | 2.344 | | |
| 36 | 38 | Peugeot 208 | 102 | 2.316 | 308,0% | 68,3% |
| 26 | 39 | Seat Leon | 136 | 2.201 | 312,1% | -11,8% |
| 61 | 40 | Hyundai i30 | 51 | 2.108 | -44,6% | -1,9% |
(60)