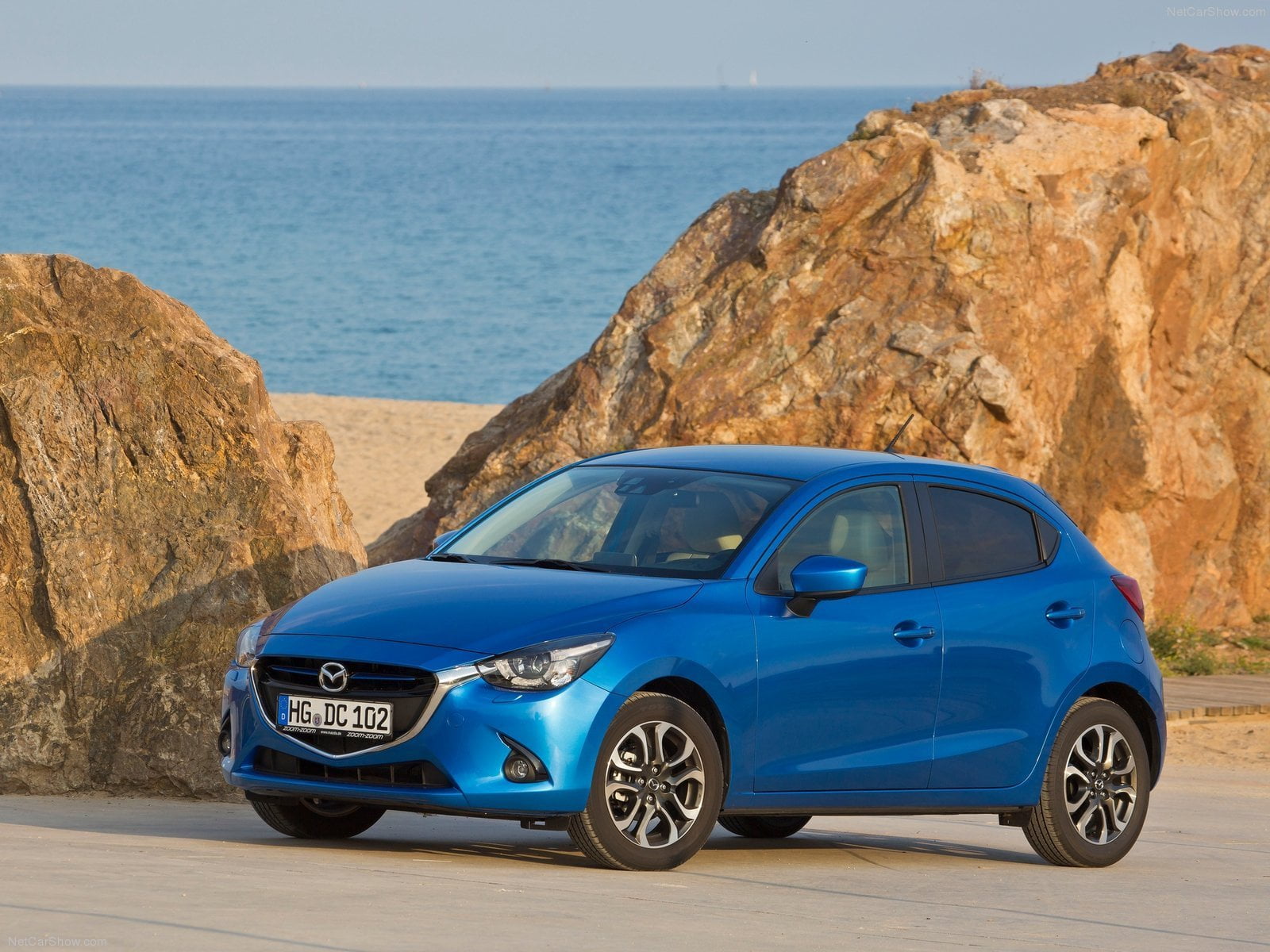 Israel Vehicles Sales in First Half 2016 at new record level with an outstanding double-digit increase. Hyundai retains the leadership and Citroen shined while the Kia Sportage and Hyundai Tucson shine.
In the first quarter, Israel's economy decelerated notably over the previous quarter's increase and GDP expanded at the slowest rate in three-quarters. Contractions in government spending and exports were the key factors behind the deceleration. Conversely, fixed investment and private consumption remained buoyant in Q1.
An improvement in labor market conditions, record-low interest rates and strong nominal wage growth will continue to support private consumption in the second quarter.
The Israel cars market, after the huge performance of May, had decreased the sales speed in June. However data recorded during the first half of the year, showed a robust increased of sales volume, the best level ever.
According to data released by the Israeli Department of Transportation System, June sales were up a tepid 3.7% with 26.400 units.
Year to date June the cars passenger sold had been 165.478 sales, up 15.0% respected to the previous year.
In the first half of 2016 the market leader was again Hyundai with 23.714 sales  (+24.4%) and 14.3% of market share. In second place ranked Kia sold 20.936 units (+17.5%) ahead of Toyota with 17.226 (+6.9%), Skoda with 12.121 (+37.6%) and Mazda with 9.894 (-3.6%).
Remarkable performances by Volkswagen with 4.657 sales (+37.3%), Peugeot with 3.902 (+42.4%) and Citroen with 4.616 (+47.1%).
As far as the Car Groups performance, the leader was Hyundai-Kia with 27.0% of market share, ahead of Volkswagen Group with 14.9%, Toyota with 10.9%, Renault-Nissan with 8.6% and Mazda with 6.0%.
As far as the best-selling models performance, the Kia Picanto led the competition with 7.984 sales (+18.5%) followed by the Kia Sportage with 7.681 units (+34.8%), the Hyundai Tucson with 7.375, the Toyota Corolla Sedan with 5.633 (-22.9%) and the Skoda Octavia with 4.961 (+12.6%).
Wishing to see the best-selling car models ranking with the Top 100 data, see the dedicated report
Research, Consulting, Data & Forecast Store
F2M covers intensively this market with several products developed to help any investigation required.
Market Researches in PDF are immediately available for download with study on the market since 2005 and with forecast up to the 2020.
Auto Data in EXCEL are immediately downloadable with annual sales volume, split by month, for all brands and all models distributed in the market. This year data are released year to date, but you will receive a monthly update until the year-end.
All these and more within our Israel Store
Below, you can sort our interactive tables to see data regarding Brands, Groups and Models. Please bear in mind that sales data are subject to adjustments as sources will update their information. This report is updated at the publishing date and will not be modified while the next on this subject will always have the year to date data updated.
| Rank June | Rank H1 2016 | Brand | Sales June | Sales H1 2016 | Var June | Var H1 2016 | Share June | Share H1 2016 |
| --- | --- | --- | --- | --- | --- | --- | --- | --- |
| 1 | 1 | Hyundai | 3.634 | 23.714 | 0,6% | 24,4% | 13,8% | 14,3% |
| 2 | 2 | Kia | 3.602 | 20.936 | 9,8% | 17,5% | 13,6% | 12,7% |
| 3 | 3 | Toyota | 2.159 | 17.226 | -11,1% | 6,9% | 8,2% | 10,4% |
| 4 | 6 | Mitsubishi | 1.888 | 8.824 | -17,1% | -3,9% | 7,1% | 5,3% |
| 5 | 4 | Skoda | 1.745 | 12.121 | 15,7% | 37,6% | 6,6% | 7,3% |
| 6 | 7 | Nissan | 1.408 | 6.903 | 39,0% | 11,1% | 5,3% | 4,2% |
| 7 | 10 | Chevrolet | 1.188 | 5.172 | 72,7% | 23,8% | 4,5% | 3,1% |
| 8 | 5 | Mazda | 1.103 | 9.894 | -17,1% | -3,6% | 4,2% | 6,0% |
| 9 | 8 | Suzuki | 1.100 | 5.938 | -30,8% | -23,9% | 4,2% | 3,6% |
| 10 | 15 | Honda | 913 | 4.042 | 87,1% | 20,5% | 3,5% | 2,4% |
| 11 | 12 | Volkswagen | 820 | 4.657 | 13,7% | 37,3% | 3,1% | 2,8% |
| 12 | 16 | Peugeot | 804 | 3.902 | -13,9% | 42,4% | 3,0% | 2,4% |
| 13 | 13 | Citroen | 733 | 4.616 | 58,3% | 47,1% | 2,8% | 2,8% |
| 14 | 11 | Seat | 705 | 5.006 | -10,9% | -3,3% | 2,7% | 3,0% |
| 15 | 14 | Subaru | 674 | 4.553 | -6,9% | 5,5% | 2,6% | 2,8% |
| 16 | 9 | Renault | 591 | 5.390 | -28,4% | 17,7% | 2,2% | 3,3% |
| 17 | 19 | Fiat | 500 | 2.765 | 39,7% | 12,5% | 1,9% | 1,7% |
| 18 | 17 | Opel | 493 | 3.266 | 22,6% | 12,0% | 1,9% | 2,0% |
| 19 | 20 | Mercedes | 401 | 2.411 | 30,2% | 40,5% | 1,5% | 1,5% |
| 20 | 18 | Audi | 398 | 2.801 | 46,3% | 26,8% | 1,5% | 1,7% |
| 21 | 22 | BMW | 312 | 1.923 | 54,5% | 19,9% | 1,2% | 1,2% |
| 22 | 21 | Ford | 281 | 2.328 | 65,3% | 96,0% | 1,1% | 1,4% |
| 23 | 24 | Isuzu | 186 | 1.146 | 12,7% | 40,3% | 0,7% | 0,7% |
| 24 | 23 | Dacia | 143 | 1.713 | -52,0% | 29,1% | 0,5% | 1,0% |
| 25 | 25 | Lexus | 136 | 879 | -10,5% | 5,8% | 0,5% | 0,5% |
| 26 | 27 | Jeep | 106 | 482 | 49,3% | 9,0% | 0,4% | 0,3% |
| 27 | 26 | Volvo | 100 | 766 | -10,7% | 33,0% | 0,4% | 0,5% |
| 28 | 28 | Mini | 60 | 351 | 15,4% | -6,1% | 0,2% | 0,2% |
| 29 | 34 | MG | 45 | 136 | 60,7% | -5,6% | 0,2% | 0,1% |
| 30 | 29 | Alfa Romeo | 42 | 305 | -6,7% | 5,9% | 0,2% | 0,2% |
| 31 | 32 | Land Rover | 31 | 217 | 121,4% | 133,3% | 0,1% | 0,1% |
| 32 | 30 | SsangYong | 30 | 274 | 11,1% | 134,2% | 0,1% | 0,2% |
| 33 | 37 | Jaguar | 26 | 83 | 550,0% | 151,5% | 0,1% | 0,1% |
| 34 | 31 | Infiniti | 21 | 234 | -43,2% | -4,9% | 0,1% | 0,1% |
| 35 | 33 | Cadillac | 9 | 191 | -73,5% | -6,8% | 0,0% | 0,1% |
| 35 | 36 | Smart | 9 | 85 | 200,0% | 325,0% | 0,0% | 0,1% |
| 36 | 39 | Porsche | 5 | 46 | -16,7% | 58,6% | 0,0% | 0,0% |
| 36 | 40 | Maserati | 5 | 28 | 150,0% | 133,3% | 0,0% | 0,0% |
| 37 | 41 | Dodge | 1 | 9 | -50,0% | -18,2% | 0,0% | 0,0% |
| Rank June | Rank H1 2016 | Group | Sales June | Sales H1 2016 | Var June | Var H1 2016 | Share June | Share H1 2016 |
| --- | --- | --- | --- | --- | --- | --- | --- | --- |
| 1 | 1 | Hyundai-Kia | 7.236 | 44.650 | 4,9% | 21,1% | 27,4% | 27,0% |
| 2 | 2 | Volkswagen | 3.673 | 24.631 | 11,4% | 25,6% | 13,9% | 14,9% |
| 3 | 3 | Toyota | 2.295 | 18.105 | -11,1% | 6,8% | 8,7% | 10,9% |
| 4 | 4 | Renault-Nissan | 2.163 | 14.240 | -0,5% | 15,1% | 8,2% | 8,6% |
| 5 | 6 | Mitsubishi | 1.888 | 8.824 | -17,1% | -3,9% | 7,1% | 5,3% |
| 6 | 7 | General Motors | 1.690 | 8.629 | 50,4% | 18,2% | 6,4% | 5,2% |
| 7 | 8 | PSA | 1.537 | 8.518 | 10,0% | 44,9% | 5,8% | 5,1% |
| 8 | 5 | Mazda | 1.103 | 9.894 | -17,1% | -3,6% | 4,2% | 6,0% |
| 9 | 9 | Suzuki | 1.100 | 5.938 | -30,8% | -23,9% | 4,2% | 3,6% |
| 10 | 11 | Honda | 913 | 4.042 | 87,1% | 20,5% | 3,5% | 2,4% |
| Rank June | Rank H1 2016 | Model | Sales June | Sales H1 2016 | Var June | Var H1 2016 | Share June | Share H1 2016 |
| --- | --- | --- | --- | --- | --- | --- | --- | --- |
| 1 | 2 | Kia Sportage | 1.616 | 7.681 | 28,7% | 34,8% | 6,1% | 4,6% |
| 2 | 3 | Hyundai Tucson | 1.100 | 7.375 | | | 4,1% | 4,5% |
| 3 | 6 | Mitsubishi Outlander | 1.061 | 4.934 | 36,7% | 66,6% | 4,0% | 3,0% |
| 4 | 1 | Kia Picanto | 939 | 7.984 | -8,1% | 18,5% | 3,5% | 4,8% |
| 5 | 17 | Mazda2 | 851 | 2.393 | 418,9% | -0,8% | 3,2% | 1,4% |
| 6 | 24 | Mitsubishi Attrage | 791 | 2.043 | 0,0% | -37,8% | 3,0% | 1,2% |
| 7 | 5 | Skoda Octavia | 740 | 4.961 | 25,6% | 12,6% | 2,8% | 3,0% |
| 8 | 19 | Citroen Berlingo | 711 | 2.155 | 387,0% | 91,9% | 2,7% | 1,3% |
| 9 | 9 | Seat Ibiza | 666 | 3.510 | 47,7% | 6,3% | 2,5% | 2,1% |
| 10 | 8 | Hyundai i25 | 664 | 3.848 | 0,0% | 16,0% | 2,5% | 2,3% |
| 11 | 26 | Chevrolet Spark | 571 | 1.936 | 202,1% | 184,3% | 2,1% | 1,2% |
| 12 | 14 | Subaru Impreza | 541 | 2.613 | 21,0% | 23,2% | 2,0% | 1,6% |
| 13 | 25 | Kia Cee'd | 452 | 1.937 | 42,6% | 32,1% | 1,7% | 1,2% |
| 14 | 13 | Nissan Micra | 412 | 2.653 | 6,2% | 18,1% | 1,5% | 1,6% |
| 14 | 4 | Toyota Corolla sedan | 412 | 5.633 | -66,8% | -22,9% | 1,5% | 3,4% |
| 15 | 18 | Suzuki Vitara | 398 | 2.262 | | | 1,5% | 1,4% |
| 16 | 15 | Skoda Rapid | 392 | 2.519 | 42,5% | 50,6% | 1,5% | 1,5% |
| 17 | 11 | Toyota Yaris | 377 | 2.852 | -10,5% | 2,0% | 1,4% | 1,7% |
| 18 | 16 | Suzuki SX4 | 370 | 2.497 | -47,8% | -4,5% | 1,4% | 1,5% |
| 19 | 30 | Toyota RAV4 | 364 | 1.596 | 366,7% | 104,1% | 1,4% | 1,0% |
| 20 | 28 | Mazda CX-5 | 359 | 1.750 | 152,8% | -0,3% | 1,3% | 1,1% |
| 21 | 23 | Nissan Qashqai | 342 | 2.047 | 43,1% | 53,8% | 1,3% | 1,2% |
| 22 | 42 | Suzuki Splash | 341 | 1.032 | 0,0% | -12,8% | 1,3% | 0,6% |
| 23 | 12 | Hyundai i35 | 337 | 2.675 | -46,9% | -35,5% | 1,3% | 1,6% |
| 24 | 22 | Hyundai i20 | 329 | 2.069 | -51,6% | 11,7% | 1,2% | 1,2% |
| 25 | 21 | Skoda Fabia | 326 | 2.074 | 0,0% | 151,1% | 1,2% | 1,3% |
| 26 | 10 | Hyundai i10 | 324 | 3.427 | -59,0% | -25,1% | 1,2% | 2,1% |
| 27 | 29 | Renault Fluence | 311 | 1.658 | 36,4% | 7,0% | 1,2% | 1,0% |
| 28 | 32 | Volkswagen Golf | 277 | 1.496 | 0,0% | 115,3% | 1,0% | 0,9% |
| 29 | 7 | Mazda3 | 262 | 4.706 | -68,5% | -5,2% | 1,0% | 2,8% |
| 30 | 45 | Mazda6 | 252 | 950 | 77,5% | 17,7% | 0,9% | 0,6% |
| 30 | 27 | Honda Civic sedan | 252 | 1.755 | -24,3% | -10,1% | 0,9% | 1,1% |
| 31 | 31 | Opel Astra | 247 | 1.568 | 69,2% | 33,8% | 0,9% | 0,9% |
| 32 | 20 | Toyota Auris | 230 | 2.117 | 107,2% | 20,3% | 0,9% | 1,3% |
| 33 | 39 | Isuzu D-Max | 229 | 1.146 | 38,8% | 40,3% | 0,9% | 0,7% |
| 34 | 38 | Honda Jazz | 220 | 1.175 | | 73,0% | 0,8% | 0,7% |
| 35 | 35 | Peugeot 208 | 204 | 1.390 | 0,0% | 108,4% | 0,8% | 0,8% |
| 36 | 43 | Ford Focus | 171 | 993 | | | 0,6% | 0,6% |
| 37 | 59 | Kia Sorento | 169 | 686 | 745,0% | 54,9% | 0,6% | 0,4% |
| 38 | 65 | Chevrolet Sonic | 166 | 585 | 213,2% | 7,7% | 0,6% | 0,4% |
| 39 | 63 | Audi A3 | 160 | 613 | 53,8% | 21,9% | 0,6% | 0,4% |
| 40 | 54 | Renault Kangoo | 159 | 751 | -19,3% | 36,3% | 0,6% | 0,5% |
(261)