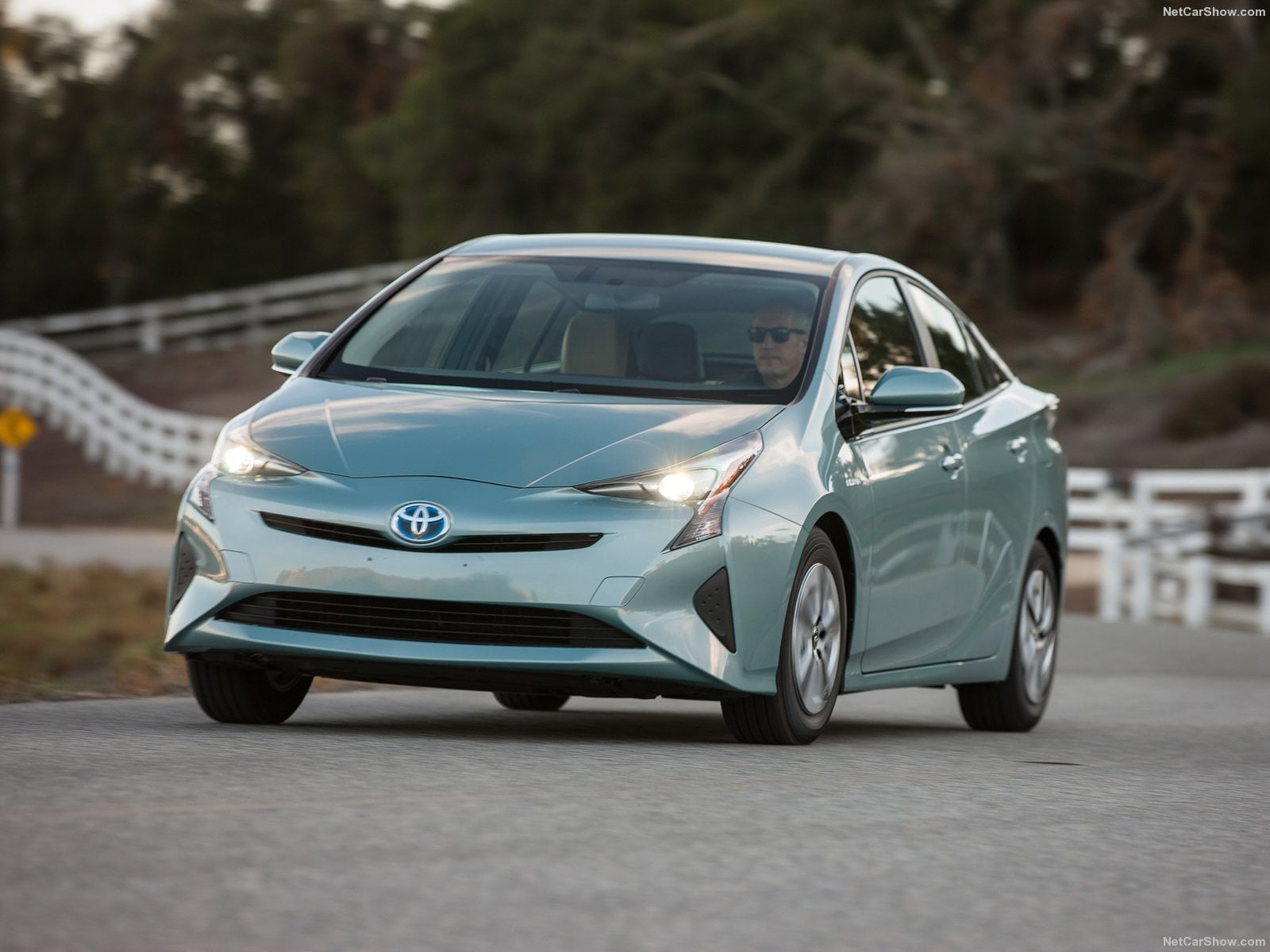 Japan Auto sales started 2016 weak in line with last period trend. However Lexus shines with a great increase and Toyota was positive thanks to the new Prius, running on top of model ranking at a double speed.
After rebounding in Q3 on stronger-than-expected dynamics in investment, GDP likely decelerated in Q4 as manufacturing activity was less robust and investment was less buoyant than in Q3. On the upside, continued low oil prices, coupled with stronger consumer confidence, likely acted as a cushion to support the economy.
In the political arena, Prime Minister Shinzo Abe faced his most serious challenge since taking office in 2012: Akira Amari, Minister of State for Economic and Fiscal Policy, resigned on 28 January amidst corruption allegations.
Amari was one of Abe's most trusted allies and Japan's chief negotiator for the Trans-Pacific Partnership (TPP) agreement. The scandal represents a significant blow for Abe and increases uncertainty regarding the future implementation of Abenomics policies.
Market Outlook
According to the data released by the JADA, JAMA and JAIA, (the Japanese Associations of car manufacturers, importers and dealers), in January 2016 total vehicles sales were 382.200, down 4.6% posting the fifth year-on-year fall in a row and starting the year in a low tone, in line with expectations.
Toyota and Lexus did better than all key competitors. The leader sold 108.450 vehicles (+3.8%) keeping market share above 28% while the premium brand scored a remarkable +35.9%, ranking 9th with 4.737 sales.
Double digit falls reported for Honda and Nissan, respectively down 19.5% and 11.2%, as for Volkswagen, BMW and Audi.
With the new generation production at full speed, the new Toyota Prius gained terrain on top of models list keeping 6.0% of market share, double than in the 2015, with 21.036 sales. The key car Daihatsu Tanto was second with 15.200 units and the Honda N-Box third with 13.754.
Below, you can sort our interactive tables to see data regarding Brands, Groups and Models. Please bear in mind that sales data are subject to adjustments as sources will update their information. This report is updated at the publishing date and will not be modified while the next on this subject will report year to date data updated.
| Rank Jan | Rank 2015 | Brand | Jan | Jan Var | Jan Share | 2015 | Share 2015 |
| --- | --- | --- | --- | --- | --- | --- | --- |
| 1 | 1 | Toyota | 108.450 | 3,8% | 28,4% | 1.449.067 | 28,8% |
| 2 | 2 | Honda | 51.209 | -19,5% | 13,4% | 726.928 | 14,4% |
| 3 | 5 | Nissan | 50.508 | -11,2% | 13,2% | 589.099 | 11,7% |
| 4 | 4 | Daihatsu | 48.191 | -5,7% | 12,6% | 610.396 | 12,1% |
| 5 | 3 | Suzuki | 47.843 | 1,7% | 12,5% | 636.360 | 12,6% |
| 6 | 6 | Mazda | 20.948 | -7,9% | 5,5% | 245.437 | 4,9% |
| 7 | 7 | Subaru | 13.858 | 0,0% | 3,6% | 162.254 | 3,2% |
| 8 | 8 | Mitsubishi | 8.610 | -3,0% | 2,3% | 102.009 | 2,0% |
| 9 | 13 | Lexus | 4.737 | 35,9% | 1,2% | 48.231 | 1,0% |
| 10 | 9 | Isuzu | 4.529 | -8,8% | 1,2% | 74.730 | 1,5% |
| 11 | 10 | Mercedes | 4.120 | -9,6% | 1,1% | 65.162 | 1,3% |
| 12 | 11 | Hino | 3.912 | -3,1% | 1,0% | 61.173 | 1,2% |
| 13 | 12 | Volkswagen | 2.993 | -20,4% | 0,8% | 54.766 | 1,1% |
| 14 | 14 | BMW | 2.590 | 18,5% | 0,7% | 46.229 | 0,9% |
| 15 | 15 | Mitsubishi Fuso | 2.394 | -0,8% | 0,6% | 44.230 | 0,9% |
| 16 | 16 | Audi | 1.530 | -16,0% | 0,4% | 29.414 | 0,6% |
| 17 | 17 | Mini | 1.197 | 12,5% | 0,3% | 21.083 | 0,4% |
| 18 | 18 | Volvo | 885 | 34,3% | 0,2% | 13.786 | 0,3% |
| 19 | 20 | Porsche | 535 | 69,8% | 0,1% | 6.690 | 0,1% |
| 20 | 31 | Smart | 470 | 1170,3% | 0,1% | 1.012 | 0,0% |
| 21 | 19 | Jeep | 437 | -4,0% | 0,1% | 7.132 | 0,1% |
| 22 | 21 | Fiat | 370 | 28,5% | 0,1% | 6.032 | 0,1% |
| 23 | 22 | Peugeot | 358 | 22,2% | 0,1% | 5.906 | 0,1% |
| 24 | 23 | Renault | 268 | -22,3% | 0,1% | 5.082 | 0,1% |
| 25 | 25 | Land Rover | 234 | 39,3% | 0,1% | 3.105 | 0,1% |
| 26 | 24 | Ford | 148 | -49,8% | 0,0% | 4.968 | 0,1% |
| 27 | 30 | Jaguar | 139 | 148,2% | 0,0% | 1.349 | 0,0% |
| 28 | 26 | Alfa Romeo | 101 | -44,5% | 0,0% | 2.321 | 0,0% |
| 29 | 27 | Citroen | 90 | -7,2% | 0,0% | 1.979 | 0,0% |
| 30 | 28 | Abarth | 82 | 41,4% | 0,0% | 1.472 | 0,0% |
| 31 | 33 | Cadillac | 75 | 29,3% | 0,0% | 837 | 0,0% |
| 32 | 29 | Maserati | 59 | -13,2% | 0,0% | 1.449 | 0,0% |
| 33 | 32 | DS | 52 | -32,5% | 0,0% | 925 | 0,0% |
| 34 | 39 | Alpina | 44 | 76,0% | 0,0% | 309 | 0,0% |
| 35 | 35 | Ferrari | 42 | -36,4% | 0,0% | 720 | 0,0% |
| 36 | 34 | Chevrolet | 34 | -41,4% | 0,0% | 825 | 0,0% |
| 37 | 37 | Bentley | 29 | 26,1% | 0,0% | 370 | 0,0% |
| 38 | 45 | Hyundai | 26 | 766,7% | 0,0% | 82 | 0,0% |
| 38 | 36 | Chrysler | 26 | -16,1% | 0,0% | 466 | 0,0% |
| 39 | 41 | Lotus | 20 | -25,9% | 0,0% | 271 | 0,0% |
| 40 | 38 | Lamborghini | 17 | 30,8% | 0,0% | 349 | 0,0% |
| 41 | 42 | Aston Martin | 11 | 83,3% | 0,0% | 164 | 0,0% |
| 41 | 43 | Rolls-Royce | 11 | -15,4% | 0,0% | 156 | 0,0% |
| 42 | 44 | McLaren | 8 | 0,0% | 0,0% | 90 | 0,0% |
| 43 | 40 | Dodge | 7 | -61,1% | 0,0% | 296 | 0,0% |
| 44 | 49 | Hummer | 1 | -50,0% | 0,0% | 19 | 0,0% |
| 44 | 46 | GMC | 1 | -50,0% | 0,0% | 50 | 0,0% |
| 44 | 48 | Lancia | 1 | -50,0% | 0,0% | 22 | 0,0% |
| Rank Jan | Rank 2015 | Group | Jan | Jan Share | Jan Var | 2015 | Share 2015 |
| --- | --- | --- | --- | --- | --- | --- | --- |
| 1 | 1 | Toyota | 165.290 | 43,2% | 1,3% | 2.168.867 | 43,1% |
| 2 | 2 | Honda | 51.209 | 13,4% | -19,5% | 726.928 | 14,4% |
| 3 | 4 | Renault-Nissan | 50.776 | 13,3% | -11,2% | 594.181 | 11,8% |
| 4 | 3 | Suzuki | 47.843 | 12,5% | 1,7% | 636.360 | 12,6% |
| 5 | 5 | Mazda | 20.948 | 5,5% | -7,9% | 245.437 | 4,9% |
| 6 | 6 | Fuji Heavy Industries | 13.858 | 3,6% | 0,0% | 162.254 | 3,2% |
| 7 | 7 | Mitsubishi | 11.004 | 2,9% | -2,6% | 146.239 | 2,9% |
| 8 | 8 | Volkswagen | 5.104 | 1,3% | -14,0% | 91.594 | 1,8% |
| 9 | 11 | Mercedes Daimler | 4.590 | 1,2% | -0,1% | 66.176 | 1,3% |
| 10 | 9 | Isuzu Motors | 4.529 | 1,2% | -8,8% | 74.730 | 1,5% |
| Rank 2016 | Rank 2015 | Models | Jan Sales | Jan Share | 2015 | 2015 Share |
| --- | --- | --- | --- | --- | --- | --- |
| 1 | 5 | Toyota Prius | 21.036 | 6,0% | 134.189 | 3,0% |
| 2 | 3 | Daihatsu Tanto | 15.200 | 4,3% | 157.756 | 3,5% |
| 3 | 2 | Honda N-Box | 13.754 | 3,9% | 184.920 | 4,1% |
| 4 | 4 | Nissan Dayz | 13.152 | 3,7% | 150.696 | 3,4% |
| 5 | 1 | Toyota Aqua | 12.720 | 3,6% | 215.525 | 4,8% |
| 6 | 20 | Toyota Sienta | 9.814 | 2,8% | 63.904 | 1,4% |
| 7 | 8 | Suzuki Alto | 8.808 | 2,5% | 109.355 | 2,4% |
| 8 | 11 | Nissan Note | 8.335 | 2,4% | 97.995 | 2,2% |
| 9 | 13 | Suzuki Hustler | 7.378 | 2,1% | 95.557 | 2,1% |
| 10 | 7 | Honda Fit | 7.291 | 2,1% | 119.846 | 2,7% |
| 11 | 6 | Daihatsu Move | 7.141 | 2,0% | 120.835 | 2,7% |
| 12 | 18 | Mazda2 | 6.947 | 2,0% | 72.771 | 1,6% |
| 13 | 16 | Suzuki Spacia | 6.870 | 1,9% | 79.375 | 1,8% |
| 13 | 10 | Suzuki WagonR | 6.870 | 1,9% | 108.107 | 2,4% |
| 14 | 14 | Toyota Voxy | 6.699 | 1,9% | 93.737 | 2,1% |
| 15 | 36 | Daihatsu Cast | 6.395 | 1,8% | 32.324 | 0,7% |
| 16 | 12 | Honda N-WGN | 6.182 | 1,8% | 96.038 | 2,1% |
| 17 | 15 | Daihatsu Mira | 5.895 | 1,7% | 92.988 | 2,1% |
| 18 | 21 | Nissan Serena | 5.738 | 1,6% | 61.796 | 1,4% |
| 19 | 9 | Toyota Corolla | 5.734 | 1,6% | 109.027 | 2,4% |
| 20 | 19 | Honda Vezel | 5.584 | 1,6% | 71.021 | 1,6% |
| 21 | 24 | Nissan X-Trail | 5.537 | 1,6% | 58.448 | 1,3% |
| 22 | 17 | Toyota Vitz | 4.342 | 1,2% | 77.704 | 1,7% |
| 23 | 34 | Suzuki Solio | 3.971 | 1,1% | 38.488 | 0,9% |
| 24 | 25 | Toyota Vellfire | 3.939 | 1,1% | 54.664 | 1,2% |
| 25 | 32 | Subaru Impreza | 3.885 | 1,1% | 44.024 | 1,0% |
| 26 | 31 | Toyota Crown | 3.537 | 1,0% | 44.316 | 1,0% |
| 27 | 28 | Mitsubishi eK | 3.522 | 1,0% | 46.143 | 1,0% |
| 28 | 35 | Honda Shuttle | 3.491 | 1,0% | 34.992 | 0,8% |
| 29 | 26 | Toyota Noah | 3.466 | 1,0% | 53.965 | 1,2% |
| 30 | 23 | Toyota Harrier | 3.263 | 0,9% | 58.991 | 1,3% |
(375)