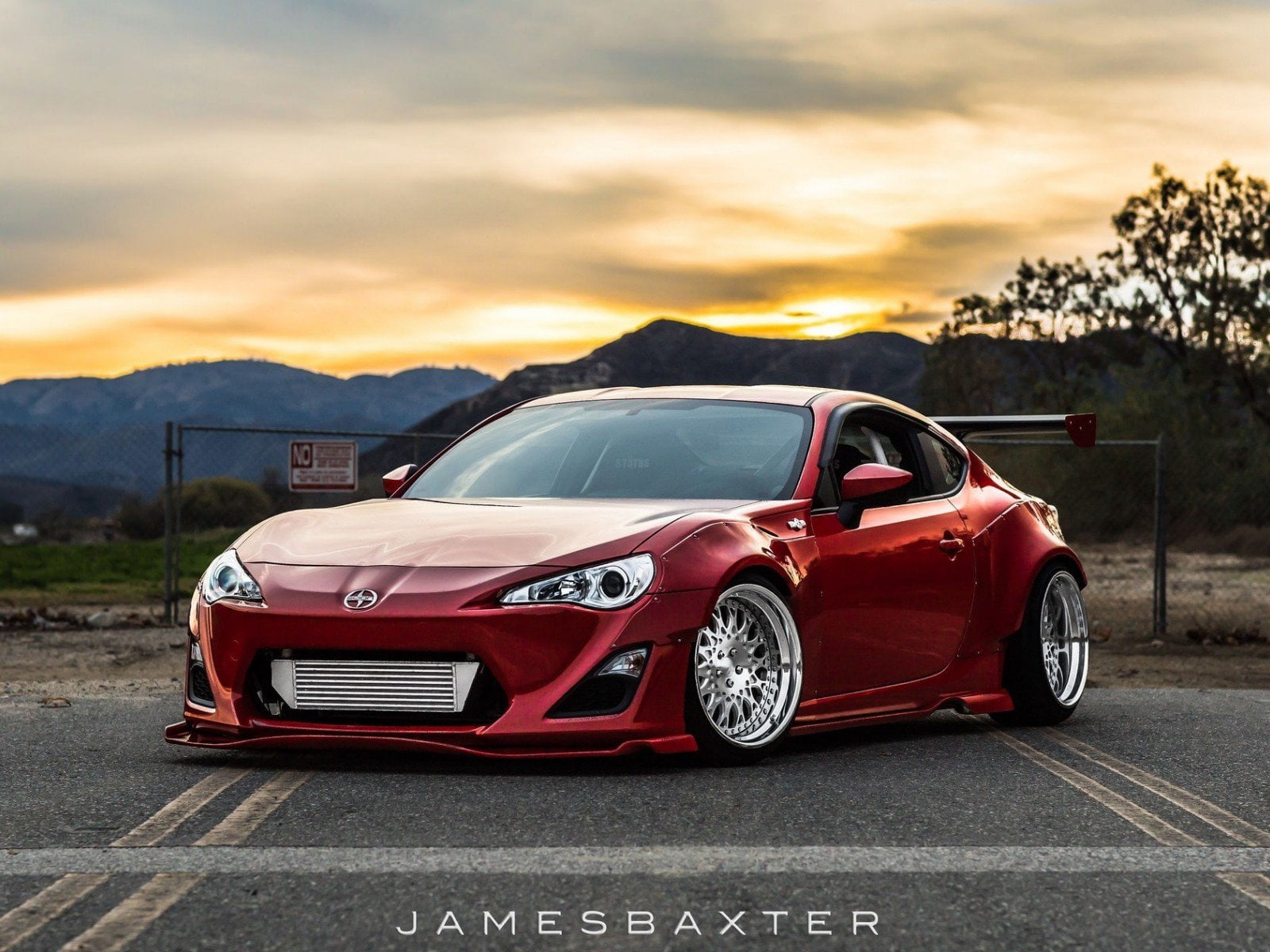 Japan Autos Industry rose moderately in August. The last generation Toyota Sienta gained the third step allowing Toyota to monopolize the podium with the Aqua and the Prius.
Market Outlook
Weak wage growth, an uncertain global economic outlook and a strong yen limited growth in the second quarter, with GDP expanding at a paltry 0.2% quarter-on-quarter seasonally-adjusted annualized rate. Against this backdrop, the government unveiled a JPY 28.1 trillion (USD 269 billion) stimulus package in an attempt to jumpstart the economy.
According to the data released by the JADA, JAMA and JAIA, (the Japanese Associations of car manufacturers, importers and dealers), in August total new vehicles sales rose moderately  by 1.6% with 331.640 units.
Year to date August sales had been 3.289.217, down 3.9%.
Competitive Arena
The leader, Toyota led the ranking with 110.270 sales (+16.4%) and with 33.2 % of market share. Honda was second with 42.816 (-9.1%) followed by Suzuki with 41.724 sales (+4.0%).
Behind, Daihatsu recovered with 38.545 (+4.8%) ahead of Nissan with 33.870 (-7.7%), Mazda with 14.845 (-13.9%) and Subaru with 10.971 (+5.8%). Isuzu confirmed the 9th place, up 5.8% with 6.481 sales.
The performance by group was dominated by Toyota with market share at 57.8%, followed by Suzuki with 12.6%, Morgan with 10.2%, Mercedes-Daimler with 4.6% and Fuji Heavy Industries with 3.3%.
The leadership of the best-selling model ranking was again the Toyota Prius with 17.503 sales (+164.5%). In second place the Toyota Aqua with 11.220 (-9.4%) and in third the Toyota Sienta with 9.518 (+23.0%).
The Suzuki Solio confirmed the 5th place with 7.202 sales (+161.6%).
Below, you can sort our interactive tables to see data regarding Brands, Groups and Models. Please bear in mind that sales data are subject to adjustments as sources will update their information. This report is updated at the publishing date and will not be modified while the next on this subject will report year to date data updated.
| Rank Aug | Rank YTD | Brand | Sales Aug | Sales YTD | Var Aug | Var YTD | Share Aug | Share YTD |
| --- | --- | --- | --- | --- | --- | --- | --- | --- |
| 1 | 1 | Toyota | 110.270 | 1.013.762 | 16,4% | 4,6% | 33,2% | 30,8% |
| 2 | 2 | Honda | 42.816 | 466.866 | -9,1% | -6,9% | 12,9% | 14,2% |
| 3 | 3 | Suzuki | 41.724 | 423.098 | 4,0% | -2,7% | 12,6% | 12,8% |
| 4 | 4 | Daihatsu | 38.545 | 392.792 | 4,8% | -4,7% | 11,6% | 11,9% |
| 5 | 5 | Nissan | 33.870 | 353.803 | -7,7% | -14,7% | 10,2% | 10,7% |
| 6 | 6 | Mazda | 14.845 | 139.323 | -13,9% | -21,4% | 4,5% | 4,2% |
| 7 | 7 | Subaru | 10.971 | 102.617 | 5,8% | -8,6% | 3,3% | 3,1% |
| 8 | 9 | Isuzu | 6.481 | 50.480 | 5,8% | 4,6% | 2,0% | 1,5% |
| 9 | 10 | Mercedes | 4.805 | 42.092 | 4,9% | 1,1% | 1,4% | 1,3% |
| 10 | 11 | Hino | 4.623 | 40.427 | 8,9% | 5,4% | 1,4% | 1,2% |
| 11 | 12 | Lexus | 3.609 | 36.135 | -3,5% | 17,9% | 1,1% | 1,1% |
| 12 | 14 | BMW | 3.374 | 31.583 | 15,6% | 10,0% | 1,0% | 1,0% |
| 13 | 15 | Mitsubishi Fuso | 3.316 | 29.310 | 3,7% | 2,5% | 1,0% | 0,9% |
| 14 | 13 | Volkswagen | 2.908 | 31.714 | -33,0% | -17,0% | 0,9% | 1,0% |
| 15 | 16 | Audi | 1.966 | 18.003 | -7,1% | -9,9% | 0,6% | 0,5% |
| 16 | 17 | Mini | 1.563 | 15.049 | 20,8% | 14,9% | 0,5% | 0,5% |
| 17 | 18 | Volvo | 1.029 | 9.304 | 13,8% | 10,9% | 0,3% | 0,3% |
| 18 | 19 | UD Trucks | 799 | 6.705 | | | 0,2% | 0,2% |
| 19 | 20 | Jeep | 753 | 5.933 | 54,9% | 30,2% | 0,2% | 0,2% |
| 20 | 21 | Peugeot | 445 | 4.686 | 26,8% | 26,1% | 0,1% | 0,1% |
| 21 | 22 | Fiat | 435 | 4.459 | 17,9% | 25,3% | 0,1% | 0,1% |
| 22 | 23 | Porsche | 368 | 4.374 | -30,4% | 4,4% | 0,1% | 0,1% |
| 23 | 24 | Renault | 329 | 3.092 | 4,1% | -13,0% | 0,1% | 0,1% |
| 24 | 25 | Smart | 297 | 2.745 | 5840,0% | 1948,5% | 0,1% | 0,1% |
| 25 | 27 | Ford | 228 | 1.879 | -26,9% | -40,9% | 0,1% | 0,1% |
| 26 | 28 | Jaguar | 206 | 1.682 | 32,1% | 133,3% | 0,1% | 0,1% |
| 27 | 26 | Land Rover | 171 | 2.139 | -12,3% | 4,8% | 0,1% | 0,1% |
| 28 | 29 | Abarth | 151 | 1.208 | 81,9% | 26,4% | 0,0% | 0,0% |
| 29 | 31 | Citroen | 140 | 1.146 | 53,8% | -9,6% | 0,0% | 0,0% |
| 30 | 30 | Alfa Romeo | 107 | 1.197 | -21,3% | -28,2% | 0,0% | 0,0% |
| 31 | 32 | Maserati | 97 | 750 | 5,4% | -13,8% | 0,0% | 0,0% |
| 32 | 34 | Ferrari | 63 | 477 | -6,0% | -15,0% | 0,0% | 0,0% |
| 33 | 36 | Chevrolet | 39 | 363 | -26,4% | -35,9% | 0,0% | 0,0% |
| 33 | 35 | Cadillac | 39 | 404 | -36,1% | -30,6% | 0,0% | 0,0% |
| 34 | 39 | Dodge | 36 | 220 | 71,4% | 10,6% | 0,0% | 0,0% |
| 35 | 37 | Lamborghini | 29 | 257 | -12,1% | -2,3% | 0,0% | 0,0% |
| 36 | 33 | DS | 27 | 720 | -64,9% | 16,9% | 0,0% | 0,0% |
| 37 | 41 | Lotus | 25 | 153 | 78,6% | -26,4% | 0,0% | 0,0% |
| 38 | 39 | Bentley | 20 | 220 | 33,3% | -3,9% | 0,0% | 0,0% |
| 39 | 42 | Rolls-Royce | 19 | 133 | 46,2% | 23,1% | 0,0% | 0,0% |
| 39 | 40 | Chrysler | 19 | 204 | 137,5% | -44,1% | 0,0% | 0,0% |
| 40 | 43 | Aston Martin | 15 | 128 | 0,0% | 16,4% | 0,0% | 0,0% |
| 40 | 38 | Alpina | 15 | 234 | 36,4% | 21,2% | 0,0% | 0,0% |
| 41 | 46 | Rover | 14 | 55 | 250,0% | 71,9% | 0,0% | 0,0% |
| 42 | 44 | Hyundai | 10 | 94 | 233,3% | 168,6% | 0,0% | 0,0% |
| 43 | 44 | McLaren | 8 | 94 | 33,3% | 80,8% | 0,0% | 0,0% |
| 44 | 8 | Mitsubishi | 5 | 52.108 | -99,9% | -24,9% | 0,0% | 1,6% |
| 44 | 45 | Scania | 5 | 68 | | | 0,0% | 0,0% |
| 45 | 47 | GMC | 4 | 25 | 0,0% | -32,4% | 0,0% | 0,0% |
| 46 | 50 | Buick | 2 | 7 | | 40,0% | 0,0% | 0,0% |
| 46 | 52 | Pontiac | 2 | 4 | | -66,7% | 0,0% | 0,0% |
| 47 | 51 | MG | 1 | 6 | 0,0% | -14,3% | 0,0% | 0,0% |
| 47 | 52 | Morgan | 1 | 4 | 0,0% | -63,6% | 0,0% | 0,0% |
| 47 | 53 | Bugatti | 1 | 3 | 0,0% | 50,0% | 0,0% | 0,0% |
| Rank Aug | Rank YTD | Group | Sales Aug | Sales YTD | Var Aug | Var YTD | Share Aug | Share YTD |
| --- | --- | --- | --- | --- | --- | --- | --- | --- |
| 1 | 1 | Toyota | 191.656 | 1.873.573 | 7,3% | -0,5% | 57,8% | 56,9% |
| 2 | 2 | Suzuki | 41.724 | 423.098 | 4,0% | -2,7% | 12,6% | 12,8% |
| 3 | 3 | Morgan | 33.870 | 353.803 | -7,7% | -14,7% | 10,2% | 10,7% |
| 4 | 4 | Mercedes Daimler | 15.143 | 142.074 | -12,2% | -19,9% | 4,6% | 4,3% |
| 5 | 5 | Fuji Heavy Industries | 10.971 | 102.617 | 5,8% | -8,6% | 3,3% | 3,1% |
| 6 | 7 | Hyundai-Kia | 6.510 | 50.737 | 5,7% | 4,6% | 2,0% | 1,5% |
| 7 | 8 | General Motors | 5.526 | 50.355 | 5,4% | 6,1% | 1,7% | 1,5% |
| 8 | 9 | Volkswagen | 4.895 | 49.951 | -24,4% | -14,5% | 1,5% | 1,5% |
| 9 | 10 | McLaren | 4.805 | 42.092 | 4,9% | 1,1% | 1,4% | 1,3% |
| 10 | 11 | Tata | 4.362 | 42.068 | 3,2% | 19,5% | 1,3% | 1,3% |
| Rank Aug | Rank YTD | Model | Sales Aug | Sales YTD | Var Aug | Var YTD |
| --- | --- | --- | --- | --- | --- | --- |
| 1 | 1 | Toyota Prius | 17.503 | 188.053 | 164,5% | 99,6% |
| 2 | 2 | Toyota Aqua | 11.220 | 116.377 | -9,4% | -23,1% |
| 3 | 5 | Toyota Sienta | 9.518 | 81.516 | 23,0% | 258,5% |
| 4 | 8 | Suzuki Solio | 7.202 | 64.454 | 161,6% | 195,2% |
| 5 | 6 | Honda Fit | 7.034 | 75.298 | 4,0% | -12,6% |
| 6 | 21 | Toyota Passo | 6.476 | 45.916 | 143,4% | 45,5% |
| 7 | 11 | Toyota Voxy | 6.412 | 58.433 | 9,6% | -3,4% |
| 8 | 12 | Toyota Corolla | 5.944 | 57.897 | -23,0% | -21,9% |
| 9 | 7 | Nissan Note | 5.606 | 66.892 | -3,5% | -4,7% |
| 10 | 17 | Toyota Vitz | 5.204 | 50.544 | 6,5% | -4,5% |
| 11 | 16 | Honda Vezel | 5.086 | 50.564 | 1,9% | 2,9% |
| 12 | 22 | Nissan Serena | 4.392 | 45.125 | 10,5% | 0,8% |
| 13 | 27 | Toyota Noah | 3.694 | 33.320 | 1,0% | -7,0% |
| 14 | 30 | Toyota Vellfire | 3.634 | 28.760 | 2,9% | -26,7% |
| 15 | 24 | Nissan X-Trail | 3.331 | 39.608 | -19,6% | 1,4% |
| 16 | 29 | Toyota Esquire | 3.210 | 30.479 | 7,9% | -32,2% |
| 17 | 28 | Honda Shuttle | 3.189 | 30.626 | -33,2% | 75,1% |
| 18 | 26 | Honda StepWGN | 3.159 | 36.228 | -23,8% | 3,6% |
| 19 | 32 | Subaru Impreza | 3.089 | 27.881 | 14,4% | -5,6% |
| 20 | 34 | Toyota Harrier | 2.855 | 25.517 | -31,7% | -38,6% |
| 21 | 35 | Toyota Alphard | 2.814 | 23.306 | -17,4% | -22,8% |
| 22 | 51 | Toyota Estima | 2.586 | 12.002 | 80,5% | 4,7% |
| 23 | 33 | Toyota Crown | 2.155 | 25.921 | -10,7% | -6,1% |
| 24 | 31 | Honda Odyssey | 2.132 | 28.440 | 61,4% | 188,3% |
| 25 | 38 | Subaru Forester | 2.006 | 18.621 | 100,6% | 37,2% |
| 26 | 41 | Subaru Levorg | 1.970 | 16.049 | -6,1% | -24,8% |
| 27 | 43 | Toyota Land Cruiser | 1.705 | 15.693 | 511,1% | 603,1% |
| 28 | 47 | Toyota Spade | 1.619 | 14.664 | -11,9% | -29,1% |
(477)