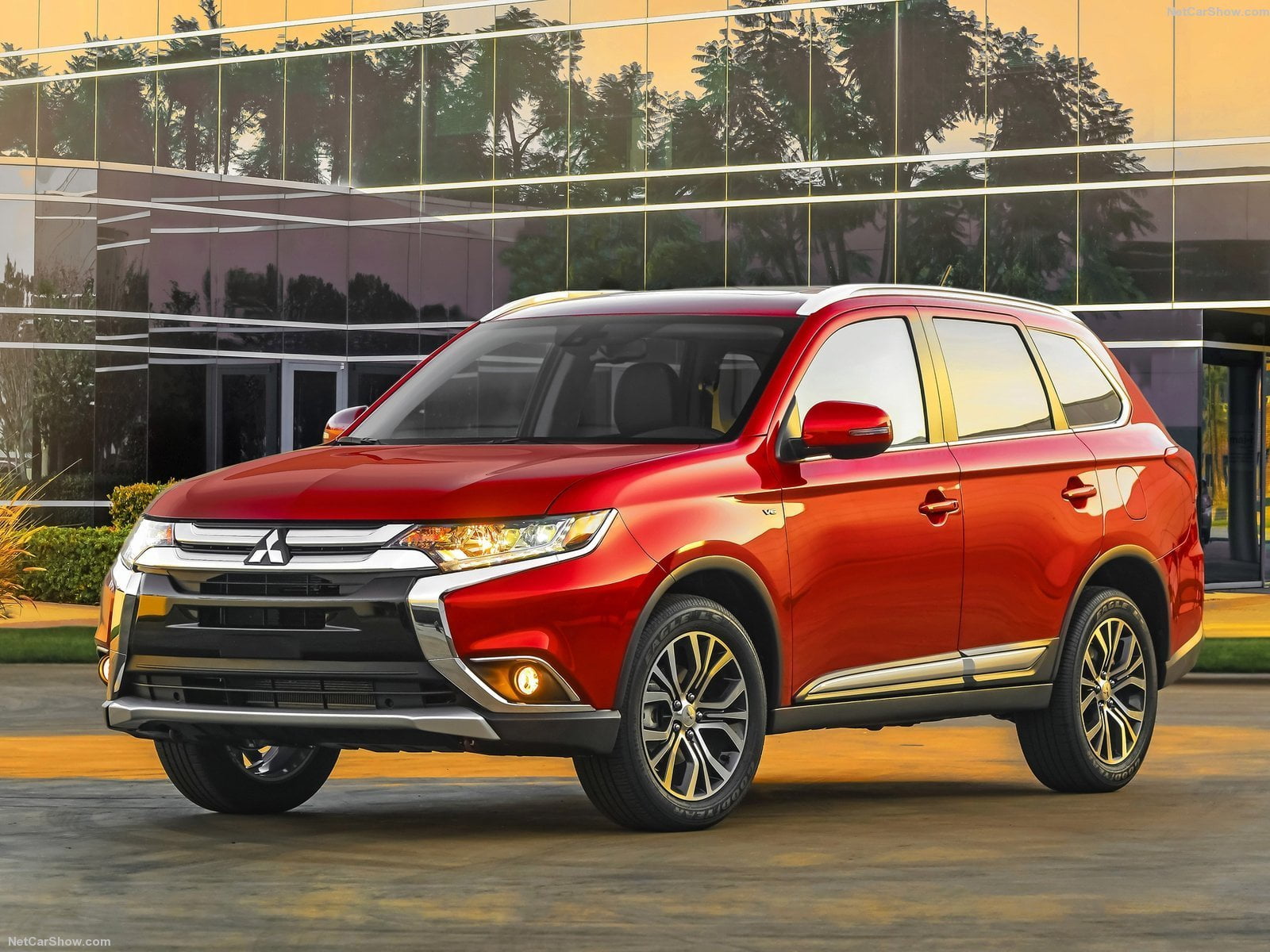 Japan domestic vehicles market in first half 2016 fell 4.8% while the leader Toyota improved 2.2%. In June Mitsubishi crashed over 50% hit by the start of restructuring process after the Nissan Take over.
Market Outlook
Although GDP growth for Q1 was revised upward on the back of stronger private consumption, on 1 June, Prime Minister Shinzo Abe decided to delay the implementation of a controversial sales tax hike from 8% to 10% in order to not derail Japan's incipient recovery. The tax increase was originally supposed to take effect in April 2017, but it will now likely occur in October 2019.
The automotive sector is still struggling with the domestic market depressed by low demand and by Mitsubishi difficulties related to the emission not compliance recently discovered  and the Nissan take over.
According to the data released by the JADA, JAMA and JAIA, (the Japanese Associations of car manufacturers, importers and dealers), in June total new vehicles sales had been 419.834, down 4.9%.
First Half sales in the third largest market in the world had been 2.541.997, down -4.8%.
Competitive Arena
The leader, Toyota was again positive in June with 138.284 sales (+7.8%) ending the first half up 2.2% with 757.164 sales.
The first followed, Honda, kept struggling  with June sales at 61.122 (-9.4%) and the first half at 370.481 (-6.1%).
Suzuki in third place was stable in June with 53.347 sales, losing in the first half 3.2% of volume at 330.123.
Behind three brands in difficulties: Daihatsu with 49.839(-10.2%), Nissan with 35.631 (-26.8%) and Mazda with 13.557 (-36.3%).
Mitsubishi fell in 15th place, down 51.8% with only 3.779 sales, having lost 14.4% in the first half.
The performance by group was dominated by Toyota with market share at 47.3%, followed by Honda with 14.6%, Suzuki with 12.7%, Renault-Nissan with 8.6% and Mazda with 3.2%.
Leader of the best-selling model ranking was again the Toyota Prius with 28.785 sales (+163.4%). In second place the Honda N-Box with 15.620 (-7.4%) and in third the Toyota Aqua with 15.041 (-16.8%).
The Toyota Sienta jumped in 5th place with 10.954 sales.
Below, you can sort our interactive tables to see data regarding Brands, Groups and Models. Please bear in mind that sales data are subject to adjustments as sources will update their information. This report is updated at the publishing date and will not be modified while the next on this subject will report year to date data updated.
| Rank June | Rank H1 2016 | Brand | Sales June | Sales H1 2016 | Var June | Var H1 2016 | Share June | Share H1 2016 |
| --- | --- | --- | --- | --- | --- | --- | --- | --- |
| 1 | 1 | Toyota | 138.284 | 757.164 | 7,8% | 2,2% | 32,9% | 29,8% |
| 2 | 2 | Honda | 61.122 | 370.481 | -9,4% | -6,1% | 14,6% | 14,6% |
| 3 | 3 | Suzuki | 53.347 | 330.123 | 0,2% | -3,2% | 12,7% | 13,0% |
| 4 | 4 | Daihatsu | 49.839 | 306.357 | -10,2% | -7,7% | 11,9% | 12,1% |
| 5 | 5 | Nissan | 35.631 | 279.854 | -26,8% | -14,4% | 8,5% | 11,0% |
| 6 | 6 | Mazda | 13.557 | 108.061 | -36,3% | -22,3% | 3,2% | 4,3% |
| 7 | 7 | Subaru | 11.529 | 79.371 | 13,7% | -9,7% | 2,7% | 3,1% |
| 8 | 9 | Isuzu | 6.549 | 37.283 | 11,6% | 3,1% | 1,6% | 1,5% |
| 9 | 10 | Mercedes | 6.370 | 32.241 | 0,4% | -1,3% | 1,5% | 1,3% |
| 10 | 11 | Hino | 5.754 | 31.182 | 10,0% | 4,4% | 1,4% | 1,2% |
| 11 | 14 | BMW | 5.652 | 24.639 | 9,2% | 8,7% | 1,3% | 1,0% |
| 12 | 13 | Volkswagen | 5.127 | 25.079 | -5,6% | -15,5% | 1,2% | 1,0% |
| 13 | 15 | Mitsubishi Fuso | 4.897 | 22.681 | 4,0% | 3,3% | 1,2% | 0,9% |
| 14 | 12 | Lexus | 4.557 | 28.421 | 10,2% | 26,3% | 1,1% | 1,1% |
| 15 | 8 | Mitsubishi | 3.779 | 45.739 | -51,8% | -14,4% | 0,9% | 1,8% |
| 16 | 16 | Audi | 3.507 | 14.137 | 8,4% | -10,2% | 0,8% | 0,6% |
| 17 | 17 | Mini | 2.675 | 11.810 | 32,6% | 14,2% | 0,6% | 0,5% |
| 18 | 18 | Volvo | 1.529 | 7.147 | 9,1% | 11,5% | 0,4% | 0,3% |
| 19 | 19 | Jeep | 1.018 | 4.358 | 39,5% | 25,0% | 0,2% | 0,2% |
| 20 | 22 | Porsche | 752 | 3.438 | 23,3% | 8,1% | 0,2% | 0,1% |
| 21 | 20 | Peugeot | 725 | 3.613 | 11,2% | 22,2% | 0,2% | 0,1% |
| 22 | 21 | Fiat | 714 | 3.545 | 30,5% | 28,8% | 0,2% | 0,1% |
| 23 | 23 | Renault | 426 | 2.424 | -9,4% | -11,2% | 0,1% | 0,1% |
| 24 | 25 | Land Rover | 378 | 1.785 | 21,2% | 10,9% | 0,1% | 0,1% |
| 25 | 24 | Smart | 308 | 2.173 | | | 0,1% | 0,1% |
| 26 | 27 | Jaguar | 267 | 1.290 | 187,1% | 162,7% | 0,1% | 0,1% |
| 27 | 29 | Abarth | 232 | 878 | 10,5% | 15,4% | 0,1% | 0,0% |
| 28 | 26 | Ford | 231 | 1.339 | -47,7% | -44,9% | 0,1% | 0,1% |
| 29 | 28 | Alfa Romeo | 221 | 991 | -20,8% | -27,6% | 0,1% | 0,0% |
| 30 | 30 | Citroen | 160 | 861 | -31,0% | -17,3% | 0,0% | 0,0% |
| 31 | 32 | Maserati | 120 | 575 | -17,8% | -11,5% | 0,0% | 0,0% |
| 32 | 31 | DS | 107 | 617 | 39,0% | 33,5% | 0,0% | 0,0% |
| 33 | 33 | Ferrari | 98 | 338 | 10,1% | -19,1% | 0,0% | 0,0% |
| 34 | 35 | Chevrolet | 54 | 273 | -37,2% | -39,7% | 0,0% | 0,0% |
| 35 | 34 | Cadillac | 53 | 328 | -36,1% | -25,6% | 0,0% | 0,0% |
| 36 | 36 | Lamborghini | 44 | 198 | -13,7% | 0,0% | 0,0% | 0,0% |
| 37 | 38 | Bentley | 36 | 183 | -29,4% | -1,1% | 0,0% | 0,0% |
| 38 | 40 | Dodge | 34 | 149 | 61,9% | 1,4% | 0,0% | 0,0% |
| 39 | 37 | Alpina | 30 | 194 | 150,0% | 20,5% | 0,0% | 0,0% |
| 40 | 43 | Rolls-Royce | 28 | 98 | 180,0% | 28,9% | 0,0% | 0,0% |
| 41 | 39 | Chrysler | 24 | 165 | -71,1% | -52,6% | 0,0% | 0,0% |
| 42 | 42 | Aston Martin | 20 | 99 | 33,3% | 25,3% | 0,0% | 0,0% |
| 43 | 44 | McLaren | 16 | 72 | 60,0% | 75,6% | 0,0% | 0,0% |
| 44 | 41 | Lotus | 13 | 113 | -58,1% | -34,3% | 0,0% | 0,0% |
| 45 | 47 | Rover | 6 | 16 | 50,0% | -33,3% | 0,0% | 0,0% |
| 46 | 45 | Hyundai | 4 | 63 | 100,0% | 173,9% | 0,0% | 0,0% |
| 47 | 46 | GMC | 3 | 18 | -25,0% | -25,0% | 0,0% | 0,0% |
| 48 | 50 | Buick | 2 | 5 | | 25,0% | 0,0% | 0,0% |
| 48 | 48 | Hummer | 2 | 8 | 100,0% | -20,0% | 0,0% | 0,0% |
| 49 | 52 | Maybach | 1 | 2 | | | 0,0% | 0,0% |
| 49 | 51 | Morgan | 1 | 3 | -75,0% | -66,7% | 0,0% | 0,0% |
| 49 | 49 | Lancia | 1 | 7 | -66,7% | -46,2% | 0,0% | 0,0% |
| Rank June | Rank H1 2016 | Group | Sales June | Sales H1 2016 | Var June | Var H1 2016 | Share June | Share H1 2016 |
| --- | --- | --- | --- | --- | --- | --- | --- | --- |
| 1 | 1 | Toyota | 198.434 | 1.123.124 | 2,7% | -0,2% | 47,3% | 44,2% |
| 2 | 2 | Honda | 61.122 | 370.481 | -9,4% | -6,1% | 14,6% | 14,6% |
| 3 | 3 | Suzuki | 53.347 | 330.123 | 0,2% | -3,2% | 12,7% | 13,0% |
| 4 | 4 | Renault-Nissan | 36.057 | 282.278 | -26,6% | -14,4% | 8,6% | 11,1% |
| 5 | 5 | Mazda | 13.557 | 108.061 | -36,3% | -22,3% | 3,2% | 4,3% |
| 6 | 6 | Fuji Heavy Industries | 11.529 | 79.371 | 13,7% | -9,7% | 2,7% | 3,1% |
| 7 | 8 | Volkswagen | 9.466 | 43.037 | 0,9% | -12,1% | 2,3% | 1,7% |
| 8 | 7 | Mitsubishi | 8.676 | 68.420 | -30,9% | -9,2% | 2,1% | 2,7% |
| 9 | 10 | BMW | 8.385 | 36.741 | 16,2% | 10,5% | 2,0% | 1,4% |
| 10 | 11 | Mercedes Daimler | 6.679 | 34.416 | 5,2% | 4,9% | 1,6% | 1,4% |
| Rank June | Rank H1 2016 | Model | Sales June | Sales H1 2016 | Var June | Var H1 2016 | Share June | Share H1 2016 |
| --- | --- | --- | --- | --- | --- | --- | --- | --- |
| 1 | 1 | Toyota Prius | 28.785 | 142.562 | 163,6% | 82,3% | 8,1% | 6,5% |
| 2 | 2 | Honda N-Box | 15.620 | 95.991 | -7,4% | -10,3% | 4,4% | 4,3% |
| 3 | 3 | Toyota Aqua | 15.041 | 89.409 | -16,8% | -26,3% | 4,2% | 4,0% |
| 4 | 4 | Daihatsu Tanto | 12.340 | 89.361 | -12,7% | 2,0% | 3,5% | 4,0% |
| 5 | 5 | Toyota Sienta | 10.954 | 61.054 | 1117,1% | 700,5% | 3,1% | 2,8% |
| 6 | 6 | Honda Fit | 9.936 | 58.672 | -7,6% | -13,6% | 2,8% | 2,7% |
| 7 | 24 | Toyota Passo | 8.278 | 30.551 | 103,5% | 23,1% | 2,3% | 1,4% |
| 8 | 10 | Honda N-WGN | 8.059 | 47.479 | 11,2% | -15,6% | 2,3% | 2,1% |
| 9 | 8 | Nissan Note | 7.956 | 51.575 | 3,9% | -6,0% | 2,2% | 2,3% |
| 10 | 7 | Suzuki Alto | 7.821 | 55.736 | -23,4% | -8,2% | 2,2% | 2,5% |
| 11 | 14 | Toyota Corolla | 7.489 | 43.274 | -44,7% | -20,4% | 2,1% | 2,0% |
| 12 | 13 | Toyota Voxy | 7.278 | 44.377 | -19,6% | -3,6% | 2,1% | 2,0% |
| 13 | 19 | Honda Vezel | 7.184 | 39.183 | 11,3% | 2,3% | 2,0% | 1,8% |
| 14 | 17 | Daihatsu Mira | 6.803 | 40.283 | -19,4% | -22,6% | 1,9% | 1,8% |
| 15 | 12 | Suzuki WagonR | 6.789 | 45.359 | -9,0% | -21,8% | 1,9% | 2,1% |
| 16 | 11 | Suzuki Hustler | 6.663 | 46.062 | -20,0% | -16,3% | 1,9% | 2,1% |
| 17 | 21 | Nissan Serena | 6.600 | 35.216 | 17,4% | -0,2% | 1,9% | 1,6% |
| 18 | 16 | Daihatsu Move | 6.542 | 41.487 | -44,7% | -44,4% | 1,8% | 1,9% |
| 19 | 20 | Toyota Vitz | 6.519 | 36.771 | -2,7% | -8,0% | 1,8% | 1,7% |
| 20 | 15 | Suzuki Spacia | 6.299 | 42.181 | 22,9% | -6,6% | 1,8% | 1,9% |
| 21 | 18 | Daihatsu Cast | 4.731 | 39.193 | | | 1,3% | 1,8% |
| 22 | 25 | Honda StepWGN | 4.558 | 28.699 | -39,4% | 18,9% | 1,3% | 1,3% |
| 23 | 23 | Mazda2 | 4.244 | 31.823 | -37,4% | -27,1% | 1,2% | 1,4% |
| 24 | 27 | Suzuki Solio | 4.143 | 24.573 | 85,1% | 47,2% | 1,2% | 1,1% |
| 25 | 22 | Nissan X-Trail | 4.121 | 32.159 | -19,4% | 10,6% | 1,2% | 1,5% |
| 26 | 26 | Toyota Noah | 3.906 | 25.129 | 8,6% | -6,6% | 1,1% | 1,1% |
| 27 | 29 | Toyota Esquire | 3.901 | 23.092 | -32,7% | -38,3% | 1,1% | 1,0% |
| 28 | 30 | Honda Shuttle | 3.768 | 22.504 | -29,2% | 172,4% | 1,1% | 1,0% |
| 29 | 32 | Toyota Vellfire | 3.695 | 21.388 | -40,9% | -28,6% | 1,0% | 1,0% |
| 30 | 28 | Honda Odyssey | 3.474 | 23.385 | 611,1% | 190,3% | 1,0% | 1,1% |
| 31 | 41 | Suzuki Ignis | 3.411 | 13.576 | | | 1,0% | 0,6% |
| 32 | 34 | Toyota Harrier | 3.218 | 19.322 | -41,3% | -39,9% | 0,9% | 0,9% |
| 33 | 36 | Toyota Alphard | 3.146 | 17.454 | -33,6% | -19,8% | 0,9% | 0,8% |
| 34 | 33 | Toyota Crown | 3.027 | 20.790 | -20,7% | -5,2% | 0,9% | 0,9% |
| 35 | 50 | Suzuki Swift | 2.942 | 10.926 | 0,0% | -42,7% | 0,8% | 0,5% |
| 36 | 31 | Subaru Impreza | 2.924 | 21.389 | 37,0% | -3,4% | 0,8% | 1,0% |
| 37 | 39 | Daihatsu Wake | 2.734 | 15.685 | -52,5% | -54,9% | 0,8% | 0,7% |
| 38 | 61 | Toyota Auris | 2.484 | 7.025 | 273,0% | 75,8% | 0,7% | 0,3% |
| 39 | 35 | Honda Freed | 2.424 | 18.190 | -28,7% | -20,1% | 0,7% | 0,8% |
| 40 | 47 | Mazda3 | 2.073 | 11.655 | 0,0% | -9,8% | 0,6% | 0,5% |
(387)