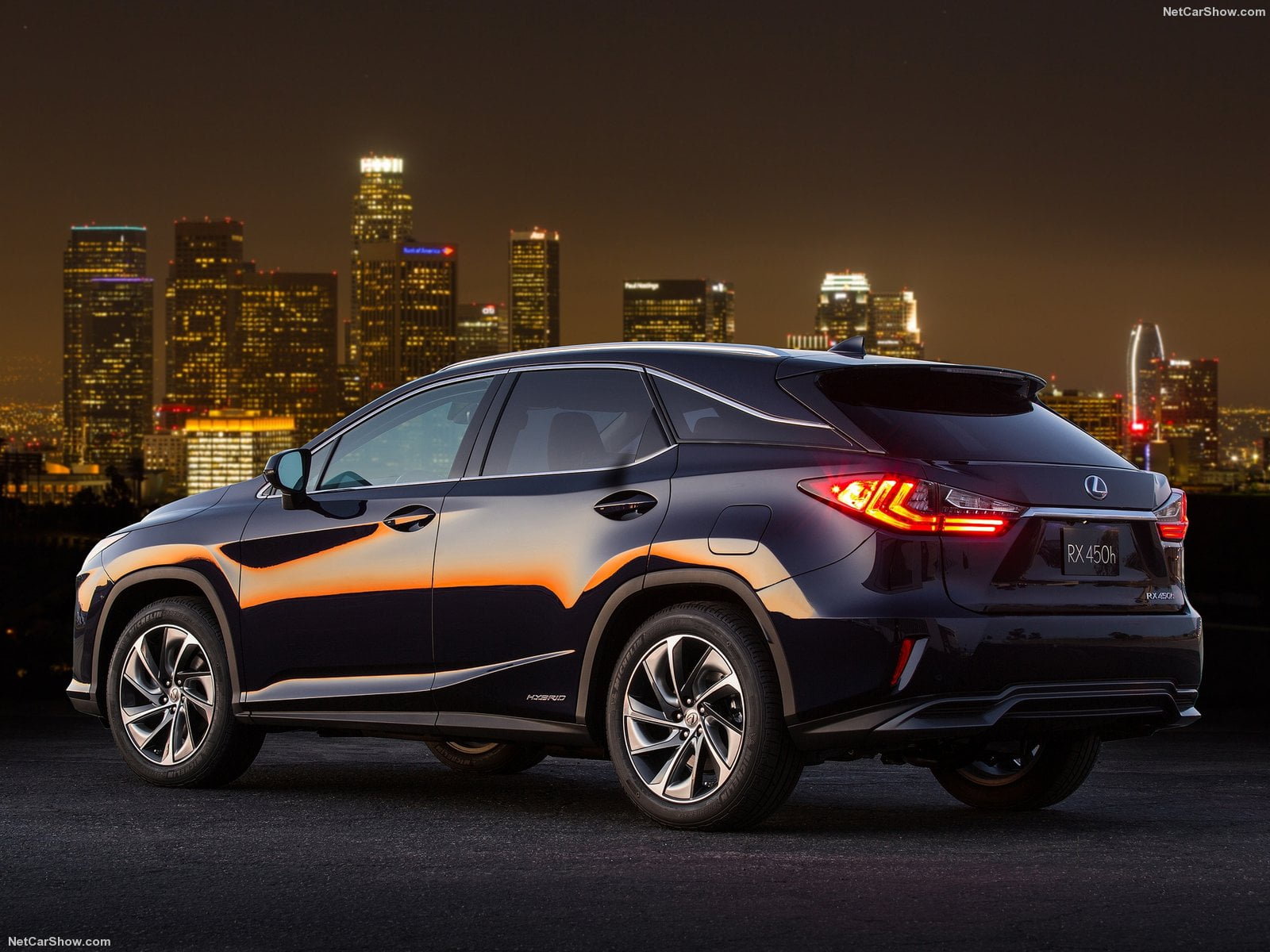 Japan new vehicles sales kept negative momentum hit by sharp economic data with Japan rating downgraded by Standard & Poor's. While all top domestic brands are losing, importers are growing.
Doubts about Prime Minister Shinzo Abe's recipes for reviving the economy have arisen after economic dynamics deteriorated sharply in Q2. Against this backdrop, Standard & Poor's downgraded Japan's credit rating one notch to A+.
Recent data suggest that the economy is struggling to gain momentum. While consumer confidence improved in August on the back of steady gains in the unemployment rate, rising uncertainty drove businesses to cut capital spending for the second consecutive month in July.
In a controversial move, on 19 September, the parliament approved the expansion of the Japanese military's role overseas. This bill not only fueled protests across the country and faced severe criticism from Japan's neighbors, particularly from China, but it also drove Abe's popularity to record lows. In an attempt to give a boost to his popularity, Abe is expected to reshuffle his cabinet early in October.
Market Outlook
New vehicles market negative momentum is not yet finding support by the economic actions taken by the Abe's government and the market decline is mirroring the consumer's low sentiment and the economic struggling period.

The current declining trend started in April 2014 and since that month only two months reported a year-on-year growth while all the others 16th had been down.
Aaccording to data released by JADA, JAMA and JAIA, the Japanese Associations of car manufacturers and dealers, following a first half  declined 9.3%, the third quarter was again negative with July lost at 6.0%, August up 0.3% and September again down 4.7% with 478.132 sales.
During the first nine months of the year sales had been 3.898.609, down -7.7%.

Competitive Arena
In September Toyota has sold 130.180 units (-0.9%) with market share at 27.2%.
In second Honda sold 67.841 cars (-13.5%) followed by Suzuki with58.293 (-16.0%), Nissan with 56.551 (-10.7%, Daihatsu with 54.320 (-11.7%) and Mazda with 24.929 (+16.1%).
As far as ranking by group, Toyota Group dominates with market share at 41.1% followed by Honda at 14.2%, Suzuki at 12.2%, Renault-Nissan at 11.9% and Mazda at 5.2%.
As far as the best-selling models, the leader was the hybrid Toyota Aqua with 18.345 sales (-9.4%) followed by the Honda N-Box with 17.452 (+2.2%), the Nissan Dayz with 13.868 (-16.0%), the Daihatsu Tanto with 13.862 (-32.6%) and the last generation of Toyota Sienta landed in 5th place with 11.277 sales.
Below, you can sort our interactive tables to see data regarding Brands, Groups and Models. Please bear in mind that sales data are subject to adjustments as sources will update their information. This report is updated at the publishing date and will not be modified while the next on this subject will report year to date data updated.
| Rank Sep | Rank 2015 | Brand | Sales Sep | Sales Ytd | Var Sep | Var Ytd | Share Sep | Share Ytd |
| --- | --- | --- | --- | --- | --- | --- | --- | --- |
| 1 | 1 | Toyota | 130.180 | 1.098.897 | -0,9% | -6,7% | 27,2% | 28,2% |
| 2 | 2 | Honda | 67.841 | 569.462 | -13,5% | -16,6% | 14,2% | 14,6% |
| 3 | 3 | Suzuki | 58.293 | 492.922 | -16,0% | -16,1% | 12,2% | 12,6% |
| 4 | 4 | Nissan | 56.551 | 471.224 | -10,7% | -15,7% | 11,8% | 12,1% |
| 5 | 5 | Daihatsu | 54.320 | 466.285 | -11,7% | -11,9% | 11,4% | 12,0% |
| 6 | 6 | Mazda | 24.929 | 202.176 | 16,1% | 17,8% | 5,2% | 5,2% |
| 7 | 7 | Subaru | 14.995 | 127.277 | -23,5% | -4,5% | 3,1% | 3,3% |
| 8 | 8 | Mitsubishi | 12.122 | 81.554 | -13,2% | -24,3% | 2,5% | 2,1% |
| 9 | 9 | Isuzu | 9.986 | 58.246 | 270,7% | 365,9% | 2,1% | 1,5% |
| 10 | 10 | Mercedes | 8.032 | 49.666 | 0,3% | 13,2% | 1,7% | 1,3% |
| 11 | 11 | Hino | 7.459 | 45.804 | 600,4% | 626,8% | 1,6% | 1,2% |
| 12 | 12 | Volkswagen | 5.989 | 44.193 | -9,1% | -11,7% | 1,3% | 1,1% |
| 13 | 14 | BMW | 5.317 | 34.040 | -2,5% | 2,2% | 1,1% | 0,9% |
| 14 | 15 | Mitsubishi Fuso | 4.778 | 33.380 | 267,5% | 241,6% | 1,0% | 0,9% |
| 15 | 13 | Lexus | 4.536 | 35.176 | -2,9% | 6,1% | 0,9% | 0,9% |
| 16 | 16 | Audi | 3.628 | 23.617 | 1,3% | 0,7% | 0,8% | 0,6% |
| 17 | 17 | Mini | 2.021 | 15.119 | 5,3% | 24,7% | 0,4% | 0,4% |
| 18 | 18 | Volvo | 1.523 | 9.913 | 2,5% | -3,5% | 0,3% | 0,3% |
| 19 | 19 | Jeep | 957 | 5.513 | 25,3% | 9,1% | 0,2% | 0,1% |
| 20 | 22 | Fiat | 725 | 4.284 | -15,4% | -28,6% | 0,2% | 0,1% |
| 21 | 20 | Porsche | 689 | 4.880 | 13,7% | 38,0% | 0,1% | 0,1% |
| 22 | 21 | Peugeot | 665 | 4.381 | 3,1% | 1,3% | 0,1% | 0,1% |
| 23 | 24 | Ford | 520 | 3.699 | 5,3% | 0,8% | 0,1% | 0,1% |
| 24 | 23 | Renault | 417 | 3.969 | 7,8% | 13,2% | 0,1% | 0,1% |
| 25 | 26 | Alfa Romeo | 273 | 1.940 | 1,1% | -5,4% | 0,1% | 0,0% |
| 26 | 25 | Land Rover | 272 | 2.313 | -30,1% | -6,6% | 0,1% | 0,1% |
| 27 | 27 | Citroen | 255 | 1.522 | -4,1% | -15,8% | 0,1% | 0,0% |
| 28 | 30 | Jaguar | 196 | 917 | 58,1% | 12,8% | 0,0% | 0,0% |
| 29 | 28 | Abarth | 157 | 1.113 | | | 0,0% | 0,0% |
| 30 | 29 | Maserati | 129 | 999 | -27,9% | 4,4% | 0,0% | 0,0% |
| 31 | 31 | Cadillac | 101 | 683 | 23,2% | 15,2% | 0,0% | 0,0% |
| 32 | 32 | Chevrolet | 58 | 624 | -49,1% | -24,1% | 0,0% | 0,0% |
| 33 | 33 | Ferrari | 49 | 610 | 14,0% | 54,0% | 0,0% | 0,0% |
| 34 | 36 | Bentley | 32 | 261 | 10,3% | 100,8% | 0,0% | 0,0% |
| 35 | 35 | Lamborghini | 22 | 285 | 100,0% | 135,5% | 0,0% | 0,0% |
| 36 | 38 | Dodge | 21 | 220 | -34,4% | -36,8% | 0,0% | 0,0% |
| 37 | 37 | Lotus | 18 | 226 | -58,1% | -7,0% | 0,0% | 0,0% |
| 37 | 41 | Aston Martin | 18 | 128 | 38,5% | 1,6% | 0,0% | 0,0% |
| 38 | 42 | Rolls-Royce | 16 | 124 | -5,9% | 20,4% | 0,0% | 0,0% |
| 39 | 44 | Hyundai | 12 | 47 | 1100,0% | 104,3% | 0,0% | 0,0% |
| 40 | 43 | McLaren | 7 | 59 | -12,5% | -13,2% | 0,0% | 0,0% |
| 41 | 34 | Chrysler | 6 | 371 | -95,6% | -61,5% | 0,0% | 0,0% |
| 41 | 40 | Smart | 6 | 140 | -96,1% | -85,1% | 0,0% | 0,0% |
| 42 | 45 | GMC | 5 | 42 | 25,0% | 16,7% | 0,0% | 0,0% |
| 43 | 48 | Pontiac | 2 | 14 | | 55,6% | 0,0% | 0,0% |
| 44 | 51 | Opel | 1 | 7 | | | 0,0% | 0,0% |
| 44 | 53 | Maybach | 1 | 5 | | 400,0% | 0,0% | 0,0% |
| 44 | 46 | Lancia | 1 | 18 | -50,0% | -41,9% | 0,0% | 0,0% |
| 44 | 52 | Buick | 1 | 6 | -50,0% | -25,0% | 0,0% | 0,0% |
| Rank Sep | Rank 2015 | Group | Sales Sep | Sales Ytd | Var Sep | Var Ytd | Share Sep | Share Ytd |
| --- | --- | --- | --- | --- | --- | --- | --- | --- |
| 1 | 1 | Toyota | 196.495 | 1.646.162 | -1,0% | -5,8% | 41,1% | 42,2% |
| 2 | 2 | Honda | 67.841 | 569.462 | -13,5% | -16,6% | 14,2% | 14,6% |
| 3 | 3 | Suzuki | 58.293 | 492.922 | -16,0% | -16,1% | 12,2% | 12,6% |
| 4 | 4 | Renault-Nissan | 56.968 | 475.193 | -10,6% | -15,5% | 11,9% | 12,2% |
| 5 | 5 | Mazda | 24.929 | 202.176 | 16,1% | 17,8% | 5,2% | 5,2% |
| 6 | 7 | Mitsubishi | 16.900 | 114.934 | 10,7% | -2,2% | 3,5% | 2,9% |
| 7 | 6 | Fuji Heavy Industries | 14.995 | 127.277 | -23,5% | -4,5% | 3,1% | 3,3% |
| 8 | 8 | Volkswagen | 10.360 | 73.238 | -4,2% | -5,2% | 2,2% | 1,9% |
| 9 | 9 | Isuzu Motors | 9.986 | 58.246 | 270,7% | 365,9% | 2,1% | 1,5% |
| 10 | 10 | Mercedes Daimler | 8.039 | 49.811 | -1,5% | 11,2% | 1,7% | 1,3% |
| Rank Sep | Rank 2015 | Group | Sales Sep | Sales Ytd | Var Sep | Var Ytd | Share Sep | Share Ytd |
| --- | --- | --- | --- | --- | --- | --- | --- | --- |
| 1 | 1 | Toyota | 196.495 | 1.646.162 | -1,0% | -5,8% | 41,1% | 42,2% |
| 2 | 2 | Honda | 67.841 | 569.462 | -13,5% | -16,6% | 14,2% | 14,6% |
| 3 | 3 | Suzuki | 58.293 | 492.922 | -16,0% | -16,1% | 12,2% | 12,6% |
| 4 | 4 | Renault-Nissan | 56.968 | 475.193 | -10,6% | -15,5% | 11,9% | 12,2% |
| 5 | 5 | Mazda | 24.929 | 202.176 | 16,1% | 17,8% | 5,2% | 5,2% |
| 6 | 7 | Mitsubishi | 16.900 | 114.934 | 10,7% | -2,2% | 3,5% | 2,9% |
| 7 | 6 | Fuji Heavy Industries | 14.995 | 127.277 | -23,5% | -4,5% | 3,1% | 3,3% |
| 8 | 8 | Volkswagen | 10.360 | 73.238 | -4,2% | -5,2% | 2,2% | 1,9% |
| 9 | 9 | Isuzu Motors | 9.986 | 58.246 | 270,7% | 365,9% | 2,1% | 1,5% |
| 10 | 10 | Mercedes Daimler | 8.039 | 49.811 | -1,5% | 11,2% | 1,7% | 1,3% |
(616)