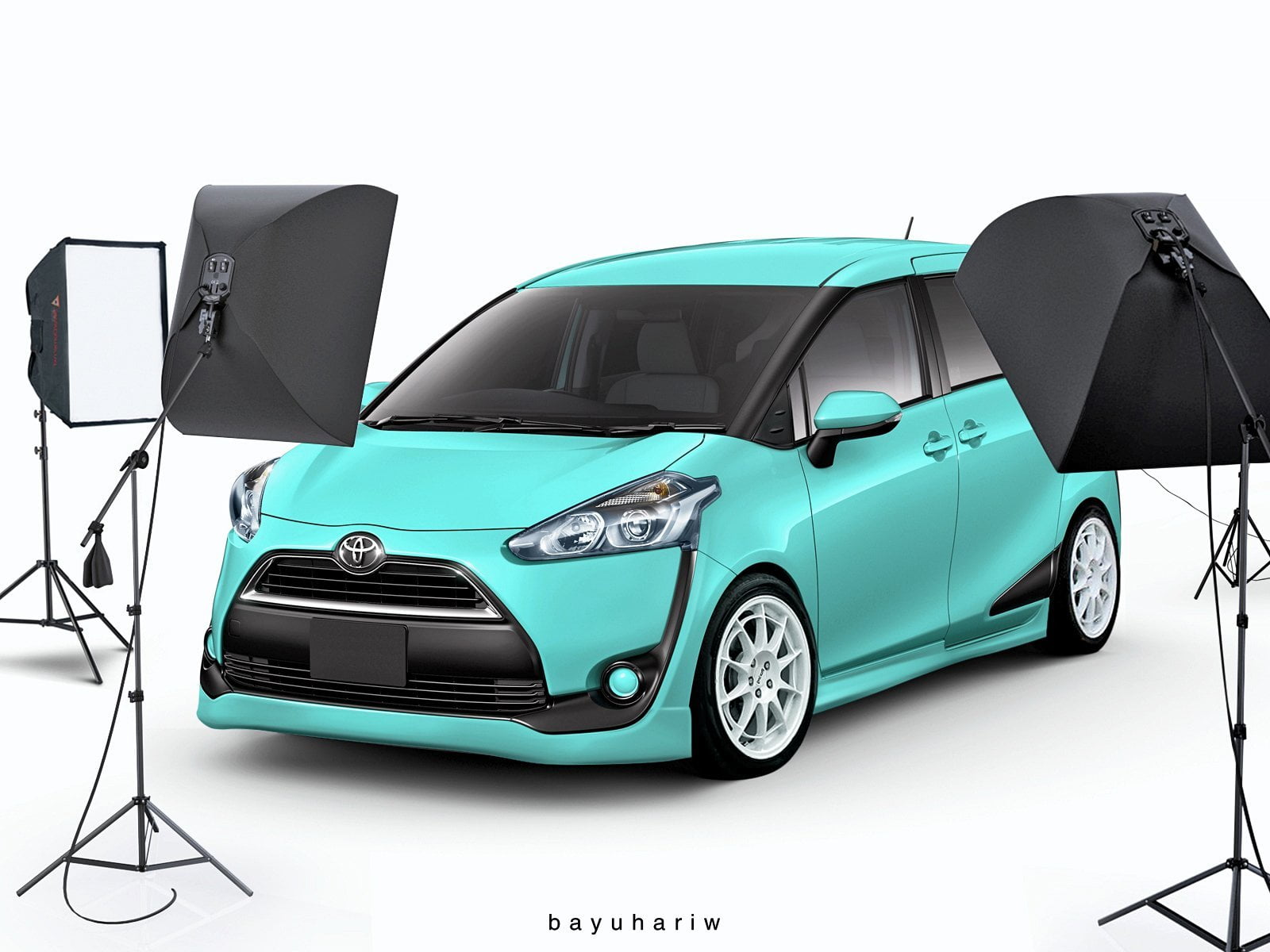 Japan Vehicles Market in April 2016 stopped the 15 months long decline albeit with a really little growth. However it was a positive sign in a falling economy. Toyota pushed up 34% of share by new Prius.
Market Outlook
Although the economy managed to avoid recession in Q1, this was mainly due to the positive impact of the extra day in February as 2016 is a leap year. Moreover, economic data suggest that growth remains subdued as a strong yen and a feeble global economic recovery are weighing on Japan's economic activity.
Meantime, the domestic vehicles market reported in April the first "black" data after 15 months of consecutive year on year falls.
Indeed, according to the data released by the JADA, JAMA and JAIA, (the Japanese Associations of car manufacturers, importers and dealers), in April new vehicles sales were 324.015 units, up 1.6%.
Not enough to recover on yearly basis. In fact the Year o Date sales at April were 1.791.252, down -5.4%.
Competitive Arena
In April Toyota reported 110.190 vehicles sold (+8.6%), again one of the best performance with market share at an outstanding 34%.
Second was Suzuki with 48.223 units (-2.6%) followed by Honda with 45.322 (+8.8%), Daihatsu with 37.750 (+4.1%) and Nissan with 25.618 units (-22.7%).
Fast growing recorded by Lexus, ranked in 8th place with an outstanding performance, up 52.1% at 4.510 sales, Hino with 3.681 sales (+20.1%) and Jeep with 536 (+67.5%).
The performance by group was dominated by Toyota with market share at 48.2%, followed by Suzuki with 14.9%, Honda with 14.0%, Renault-Nissan with 8.0% and Mazda with 3.8%.
Leader of the best-selling model ranking was again the Toyota Prius with 20.770 sales and a roaring +57.7%. In second place the Toyota Aqua with 13.099 (-28.8%) and in third the Honda N-Box with 11.691 (-13.6%).
The Toyota Sienta kept growing advancing in April in 5th place with 9.639 registrations (+677.7%).
Below, you can sort our interactive tables to see data regarding Brands, Groups and Models. Please bear in mind that sales data are subject to adjustments as sources will update their information. This report is updated at the publishing date and will not be modified while the next on this subject will report year to date data updated.
| Rank Apr | Rank 2016 | Brand | Sales Apr | Sales YTD | Apr Var | YTD Var | Apr % | YTD % |
| --- | --- | --- | --- | --- | --- | --- | --- | --- |
| 1 | 1 | Toyota | 110.190 | 513.461 | 8,6% | -0,8% | 34,0% | 28,7% |
| 2 | 3 | Suzuki | 48.223 | 230.520 | -2,6% | -3,2% | 14,9% | 12,9% |
| 3 | 2 | Honda | 45.322 | 260.623 | 8,8% | -7,0% | 14,0% | 14,5% |
| 4 | 4 | Daihatsu | 37.750 | 217.730 | 4,1% | -9,2% | 11,7% | 12,2% |
| 5 | 5 | Nissan | 25.618 | 215.544 | -22,3% | -10,0% | 7,9% | 12,0% |
| 6 | 6 | Mazda | 12.176 | 81.075 | -22,7% | -17,1% | 3,8% | 4,5% |
| 7 | 7 | Subaru | 10.136 | 57.638 | 6,1% | -15,9% | 3,1% | 3,2% |
| 8 | 12 | Lexus | 4.510 | 20.884 | 52,1% | 36,2% | 1,4% | 1,2% |
| 9 | 9 | Isuzu | 4.154 | 25.767 | 11,7% | -1,4% | 1,3% | 1,4% |
| 10 | 10 | Hino | 3.681 | 21.282 | 20,1% | 0,4% | 1,1% | 1,2% |
| 11 | 8 | Mitsubishi | 3.587 | 39.194 | -14,8% | -1,8% | 1,1% | 2,2% |
| 12 | 11 | Mercedes | 3.556 | 21.222 | 11,5% | -3,6% | 1,1% | 1,2% |
| 13 | 14 | BMW | 2.632 | 15.485 | 9,6% | 8,1% | 0,8% | 0,9% |
| 14 | 15 | Mitsubishi Fuso | 2.620 | 14.702 | 4,1% | 0,5% | 0,8% | 0,8% |
| 15 | 13 | Volkswagen | 2.346 | 15.937 | -8,0% | -22,5% | 0,7% | 0,9% |
| 16 | 16 | Audi | 1.754 | 8.495 | 8,7% | -15,1% | 0,5% | 0,5% |
| 17 | 17 | Mini | 1.361 | 7.371 | 0,6% | 8,3% | 0,4% | 0,4% |
| 18 | 18 | Volvo | 743 | 4.506 | 14,3% | 9,6% | 0,2% | 0,3% |
| 19 | 19 | Jeep | 536 | 2.661 | 67,5% | 15,8% | 0,2% | 0,1% |
| 20 | 22 | Porsche | 528 | 2.094 | -11,6% | 2,1% | 0,2% | 0,1% |
| 21 | 21 | Fiat | 427 | 2.319 | 25,2% | 31,5% | 0,1% | 0,1% |
| 22 | 20 | Peugeot | 376 | 2.412 | 41,9% | 33,0% | 0,1% | 0,1% |
| 23 | 24 | Smart | 233 | 1.592 | | | 0,1% | 0,1% |
| 24 | 25 | Land Rover | 214 | 1.194 | -3,6% | 12,4% | 0,1% | 0,1% |
| 25 | 23 | Renault | 177 | 1.729 | -30,0% | -10,5% | 0,1% | 0,1% |
| 26 | 26 | Ford | 164 | 940 | -54,2% | -42,2% | 0,1% | 0,1% |
| 27 | 27 | Jaguar | 147 | 837 | 157,9% | 144,7% | 0,0% | 0,0% |
| 28 | 30 | Abarth | 140 | 511 | 57,3% | 21,4% | 0,0% | 0,0% |
| 29 | 28 | Alfa Romeo | 88 | 629 | -51,9% | -30,0% | 0,0% | 0,0% |
| 29 | 31 | DS | 88 | 391 | 14,3% | 26,9% | 0,0% | 0,0% |
| 30 | 32 | Maserati | 81 | 371 | -11,0% | -8,4% | 0,0% | 0,0% |
| 31 | 29 | Citroen | 74 | 573 | -32,7% | -5,6% | 0,0% | 0,0% |
| 32 | 34 | Ferrari | 60 | 188 | -33,3% | -26,6% | 0,0% | 0,0% |
| 33 | 33 | Cadillac | 49 | 247 | -22,2% | -16,8% | 0,0% | 0,0% |
| 34 | 35 | Chevrolet | 44 | 181 | -24,1% | -42,2% | 0,0% | 0,0% |
| 35 | 38 | Bentley | 36 | 122 | 56,5% | 10,9% | 0,0% | 0,0% |
| 36 | 37 | Lamborghini | 35 | 125 | -16,7% | 6,8% | 0,0% | 0,0% |
| 37 | 40 | Dodge | 34 | 94 | 25,9% | -6,9% | 0,0% | 0,0% |
| 38 | 36 | Alpina | 32 | 147 | 28,0% | 19,5% | 0,0% | 0,0% |
| 39 | 39 | Chrysler | 20 | 120 | -35,5% | -39,7% | 0,0% | 0,0% |
| 40 | 45 | McLaren | 16 | 45 | 166,7% | 60,7% | 0,0% | 0,0% |
| 41 | 41 | Lotus | 15 | 85 | -50,0% | -30,3% | 0,0% | 0,0% |
| 42 | 42 | Aston Martin | 14 | 62 | -12,5% | 21,6% | 0,0% | 0,0% |
| 43 | 43 | Rolls-Royce | 10 | 56 | -33,3% | -1,8% | 0,0% | 0,0% |
| 44 | 44 | Hyundai | 5 | 50 | 400,0% | 138,1% | 0,0% | 0,0% |
| 45 | 46 | GMC | 4 | 11 | 33,3% | -31,3% | 0,0% | 0,0% |
| 46 | 48 | Lancia | 2 | 6 | 0,0% | -33,3% | 0,0% | 0,0% |
| 46 | 51 | Pontiac | 2 | 2 | 0,0% | -66,7% | 0,0% | 0,0% |
| 47 | 49 | Hummer | 1 | 5 | -66,7% | -37,5% | 0,0% | 0,0% |
| 47 | 50 | MG | 1 | 3 | 0,0% | 50,0% | 0,0% | 0,0% |
| 47 | 50 | Buick | 1 | 3 | 0,0% | 0,0% | 0,0% | 0,0% |
| 47 | 47 | Rover | 1 | 8 | -75,0% | -50,0% | 0,0% | 0,0% |
| 47 | 52 | Morgan | 1 | 1 | 0,0% | -80,0% | 0,0% | 0,0% |
| Rank Apr | Rank 2016 | Group | Sales Apr | Sales YTD | Apr Var | YTD Var | Apr % | YTD % |
| --- | --- | --- | --- | --- | --- | --- | --- | --- |
| 1 | 1 | Toyota | 156.131 | 773.357 | 8,6% | -2,6% | 48,2% | 43,2% |
| 2 | 3 | Suzuki | 48.223 | 230.520 | -2,6% | -3,2% | 14,9% | 12,9% |
| 3 | 2 | Honda | 45.322 | 260.623 | 8,8% | -7,0% | 14,0% | 14,5% |
| 4 | 4 | Renault-Nissan | 25.795 | 217.273 | -22,4% | -10,0% | 8,0% | 12,1% |
| 5 | 5 | Mazda | 12.176 | 81.075 | -22,7% | -17,1% | 3,8% | 4,5% |
| 6 | 6 | Fuji Heavy Industries | 10.136 | 57.638 | 6,1% | -15,9% | 3,1% | 3,2% |
| 7 | 7 | Mitsubishi | 6.207 | 53.896 | -7,7% | -1,2% | 1,9% | 3,0% |
| 8 | 8 | Volkswagen | 4.699 | 26.774 | -2,6% | -18,5% | 1,5% | 1,5% |
| 9 | 9 | Isuzu Motors | 4.154 | 25.767 | 11,7% | -1,4% | 1,3% | 1,4% |
| 10 | 10 | BMW | 4.035 | 23.059 | 6,4% | 8,2% | 1,2% | 1,3% |
| Rank Apr | Rank YTD | Model | Sales Apr | Sales YTD | Apr Var | YTD Var | Apr % | YTD % |
| --- | --- | --- | --- | --- | --- | --- | --- | --- |
| 1 | 1 | Toyota Prius | 20.770 | 92.250 | 57,7% | 33,5% | 7,1% | 5,9% |
| 2 | 4 | Toyota Aqua | 13.099 | 63.143 | -28,8% | -15,8% | 4,5% | 4,0% |
| 3 | 2 | Honda N-Box | 11.691 | 68.884 | -13,6% | 14,4% | 4,0% | 4,4% |
| 4 | 3 | Daihatsu Tanto | 10.996 | 65.738 | 1,5% | 36,7% | 3,8% | 4,2% |
| 5 | 7 | Toyota Sienta | 9.639 | 40.651 | 677,7% | 1047,5% | 3,3% | 2,6% |
| 6 | 6 | Suzuki Alto | 8.075 | 40.704 | -4,2% | 9,8% | 2,8% | 2,6% |
| 7 | 8 | Honda Fit | 7.116 | 39.965 | -19,2% | -18,9% | 2,4% | 2,6% |
| 8 | 17 | Suzuki Spacia | 6.838 | 29.206 | -8,7% | 13,2% | 2,3% | 1,9% |
| 9 | 11 | Suzuki Hustler | 6.681 | 33.204 | -14,6% | -33,3% | 2,3% | 2,1% |
| 10 | 14 | Toyota Corolla | 6.336 | 30.095 | -5,6% | -15,6% | 2,2% | 1,9% |
| 11 | 13 | Toyota Voxy | 5.990 | 31.148 | -4,2% | -18,3% | 2,0% | 2,0% |
| 12 | 20 | Toyota Vitz | 5.968 | 25.656 | -9,9% | 4,5% | 2,0% | 1,6% |
| 13 | 9 | Nissan Note | 5.544 | 37.363 | -7,9% | -9,7% | 1,9% | 2,4% |
| 14 | 12 | Suzuki WagonR | 5.541 | 32.866 | -22,9% | -27,5% | 1,9% | 2,1% |
| 15 | 10 | Honda N-WGN | 5.356 | 33.249 | -24,2% | 27,4% | 1,8% | 2,1% |
| 16 | 18 | Daihatsu Mira | 4.789 | 28.113 | -24,5% | -23,1% | 1,6% | 1,8% |
| 17 | 19 | Honda Vezel | 4.635 | 26.223 | -2,9% | 35,2% | 1,6% | 1,7% |
| 18 | 16 | Daihatsu Move | 4.622 | 29.871 | -45,5% | -43,9% | 1,6% | 1,9% |
| 19 | 15 | Daihatsu Cast | 4.492 | 30.023 | | | 1,5% | 1,9% |
| 20 | 31 | Toyota Passo | 4.020 | 15.489 | -12,9% | 31,8% | 1,4% | 1,0% |
| 21 | 27 | Suzuki Solio | 3.749 | 16.656 | 33,8% | 93,7% | 1,3% | 1,1% |
| 22 | 25 | Toyota Noah | 3.590 | 17.971 | -14,2% | 19,0% | 1,2% | 1,1% |
| 23 | 22 | Mazda2 | 3.504 | 23.746 | -24,1% | -21,4% | 1,2% | 1,5% |
| 24 | 23 | Nissan Serena | 3.411 | 23.283 | -8,6% | -11,8% | 1,2% | 1,5% |
| 25 | 29 | Toyota Esquire | 3.308 | 16.203 | -33,9% | -60,5% | 1,1% | 1,0% |
| 26 | 40 | Mazda CX-3 | 3.259 | 11.621 | 3,1% | 0,0% | 1,1% | 0,7% |
| 27 | 24 | Honda StepWGN | 3.214 | 20.663 | 79,1% | -20,3% | 1,1% | 1,3% |
| 28 | 33 | Toyota Crown | 3.126 | 15.208 | -1,0% | -4,1% | 1,1% | 1,0% |
| 29 | 34 | Toyota Vellfire | 3.009 | 15.195 | -21,5% | -46,4% | 1,0% | 1,0% |
| 30 | 21 | Nissan X-Trail | 2.947 | 24.298 | 23,2% | 21,2% | 1,0% | 1,6% |
| 31 | 26 | Honda Odyssey | 2.800 | 17.431 | 146,3% | 69,7% | 1,0% | 1,1% |
| 32 | 43 | Suzuki Swift | 2.715 | 9.699 | -30,8% | 0,0% | 0,9% | 0,6% |
| 33 | 30 | Honda Shuttle | 2.674 | 15.856 | | | 0,9% | 1,0% |
| 34 | 32 | Subaru Impreza | 2.668 | 15.322 | -11,8% | 19,9% | 0,9% | 1,0% |
| 35 | 35 | Toyota Harrier | 2.528 | 13.956 | -39,6% | -43,3% | 0,9% | 0,9% |
| 36 | 5 | Nissan Dayz | 2.453 | 51.370 | -22,9% | -67,0% | 0,8% | 3,3% |
| 37 | 38 | Toyota Alphard | 2.392 | 12.146 | -11,2% | -40,7% | 0,8% | 0,8% |
| 38 | 36 | Honda Freed | 2.339 | 13.326 | -21,4% | -1,1% | 0,8% | 0,9% |
| 39 | 42 | Mazda CX-5 | 2.195 | 10.756 | -10,0% | 0,0% | 0,7% | 0,7% |
| 40 | 46 | Volkswagen Golf | 1.918 | 8.754 | -15,0% | 0,0% | 0,7% | 0,6% |
(423)