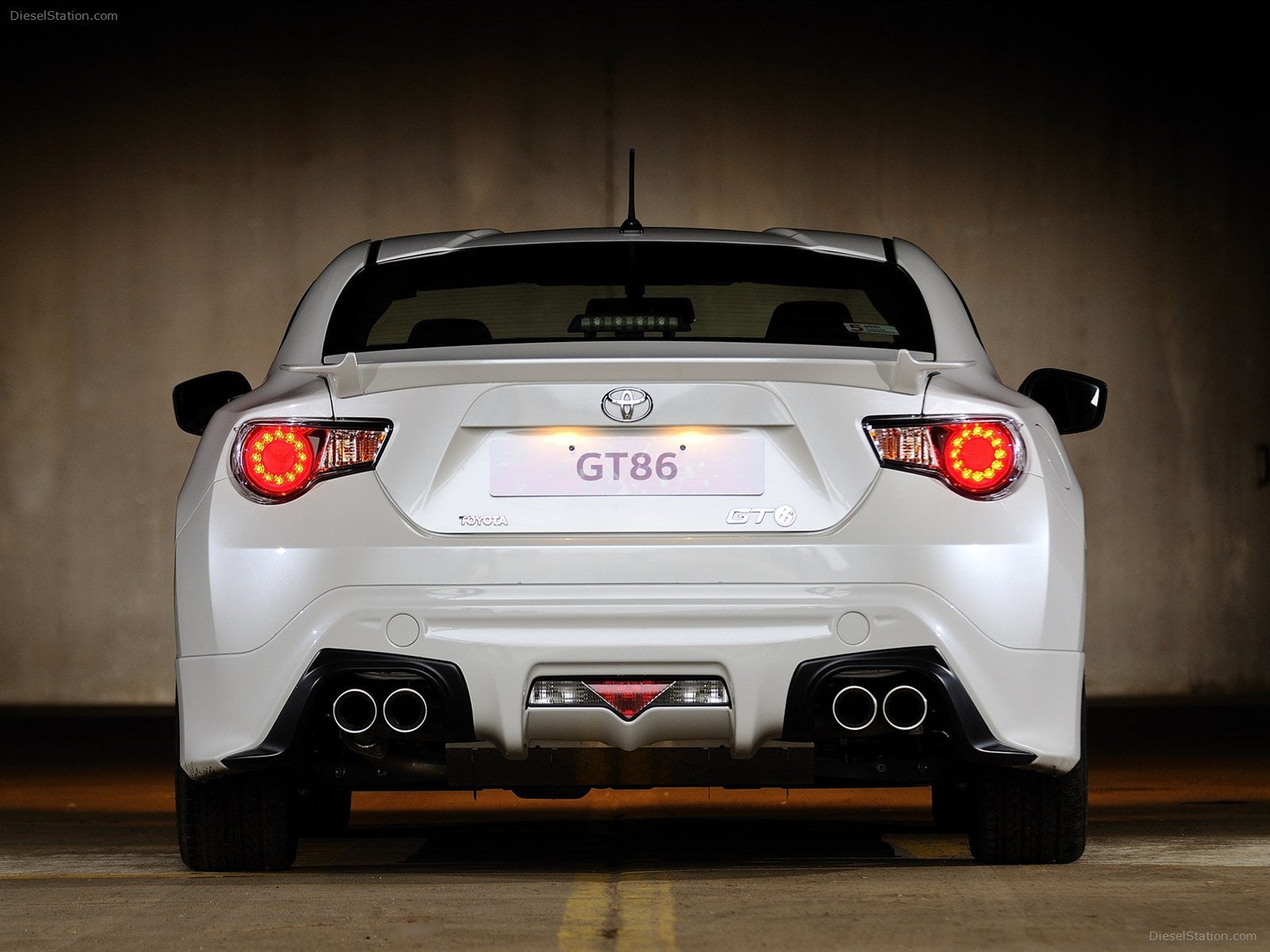 Japan Vehicles Sales in July fell down softly. Toyota kept a double-digit speed improving share over 35% while also the controlled brand Daihatsu. The Toyota Aqua ranked 2nd outpacing the Honda N-Box.
Market Outlook
Japanese GDP rebounded in Q1, preventing the economy from falling into recession, yet uncertainty about the health of the Japanese economy persists. The all-important manufacturing sector shows no sign of recovery, while external demand remains grim amid a soaring yen.
Although trade ties between the UK and Japan are relatively small, the Japanese economy will feel the impact of Brexit mainly via heightened volatility in the financial markets, the upward pressure on the yen and the weaker growth in the Euro area.
The Japanese vehicles market decreased one more time in July, recording the third month in a row with sales losses.
According to the data released by the JADA, JAMA and JAIA, (the Japanese Associations of car manufacturers, importers and dealers), in July total new vehicles sales had been 415.580, down moderately by 2.0%.
Year to date July sales in the third largest market in the world had been 2.957.577, down 4.4% compared to the same period of the previous year.
Competitive Arena
The leader, Toyota led the ranking in July with 146.328 sales (+10.1%) and with 35.2 % of market share. In second place Honda kept the previous month low speed with sales at 53.569 (-10.8%) followed by Suzuki with 51.251 sales (-4.3%).
Behind, Daihatsu recovered with 47.890 (+10.7%) ahead of Nissan with 40.079 (-21.5%), Mazda with 16.417 (-21.4%) and Subaru with 12.275 (-12.7%).
Mitsubishi jumped in 9th place, down 34.7% with 6.364 sales.
The performance by group was dominated by Toyota with market share at 48.8%, followed by Honda with 12.9%, Suzuki with 12.3%, Renault-Nissan with 9.7% and Mazda with 4.0%.
The leadership of the best-selling model ranking was again the Toyota Prius with 27.988 sales (+197.1%). In second place the Toyota Aqua with 15.748 (-11.1%) and in third the Honda N-Box with 13.023 (+9.6%).
The Toyota Sienta confirmed the 5th place with 10.944 sales (+48.4%).
Below, you can sort our interactive tables to see data regarding Brands, Groups and Models. Please bear in mind that sales data are subject to adjustments as sources will update their information. This report is updated at the publishing date and will not be modified while the next on this subject will report year to date data updated.
| Rank Jul | Rank 2016 | Brand | Sales Jul | Sales YTD Jul | Var Jul | Var YTD Jul | Share Jul | Share YTD Jul |
| --- | --- | --- | --- | --- | --- | --- | --- | --- |
| 1 | 1 | Toyota | 146.328 | 903.492 | 10,1% | 3,4% | 35,2% | 30,5% |
| 2 | 2 | Honda | 53.569 | 424.050 | -10,8% | -6,7% | 12,9% | 14,3% |
| 3 | 3 | Suzuki | 51.251 | 381.374 | -4,3% | -3,3% | 12,3% | 12,9% |
| 4 | 4 | Daihatsu | 47.890 | 354.247 | 10,7% | -5,6% | 11,5% | 12,0% |
| 5 | 5 | Nissan | 40.079 | 319.933 | -21,5% | -15,4% | 9,6% | 10,8% |
| 6 | 6 | Mazda | 16.417 | 124.478 | -21,4% | -22,2% | 4,0% | 4,2% |
| 7 | 7 | Subaru | 12.275 | 91.646 | -12,7% | -10,1% | 3,0% | 3,1% |
| 8 | 9 | Isuzu | 6.716 | 43.999 | 12,6% | 4,4% | 1,6% | 1,5% |
| 9 | 8 | Mitsubishi | 6.364 | 52.103 | -34,7% | -17,5% | 1,5% | 1,8% |
| 10 | 10 | Mercedes | 5.046 | 37.287 | 15,4% | 0,6% | 1,2% | 1,3% |
| 11 | 11 | Hino | 4.622 | 35.804 | 9,3% | 5,0% | 1,1% | 1,2% |
| 12 | 12 | Lexus | 4.105 | 32.526 | -6,5% | 20,9% | 1,0% | 1,1% |
| 13 | 13 | Volkswagen | 3.727 | 28.806 | -11,2% | -14,9% | 0,9% | 1,0% |
| 14 | 14 | BMW | 3.570 | 28.209 | 14,1% | 9,3% | 0,9% | 1,0% |
| 15 | 15 | Mitsubishi Fuso | 3.313 | 25.994 | -4,2% | 2,3% | 0,8% | 0,9% |
| 16 | 16 | Audi | 1.900 | 16.037 | -10,6% | -10,3% | 0,5% | 0,5% |
| 17 | 17 | Mini | 1.676 | 13.486 | 14,3% | 14,2% | 0,4% | 0,5% |
| 18 | 18 | Volvo | 1.128 | 8.275 | 4,6% | 10,5% | 0,3% | 0,3% |
| 19 | 19 | UD Trucks | 844 | 5.906 | | | 0,2% | 0,2% |
| 20 | 20 | Jeep | 822 | 5.180 | 40,8% | 27,3% | 0,2% | 0,2% |
| 21 | 21 | Peugeot | 628 | 4.241 | 53,9% | 26,0% | 0,2% | 0,1% |
| 22 | 23 | Porsche | 568 | 4.006 | 18,1% | 9,4% | 0,1% | 0,1% |
| 23 | 22 | Fiat | 479 | 4.024 | 9,4% | 26,1% | 0,1% | 0,1% |
| 24 | 24 | Renault | 339 | 2.763 | -32,9% | -14,6% | 0,1% | 0,1% |
| 25 | 27 | Ford | 312 | 1.651 | -28,6% | -42,4% | 0,1% | 0,1% |
| 26 | 25 | Smart | 275 | 2.448 | 3337,5% | 1797,7% | 0,1% | 0,1% |
| 27 | 28 | Jaguar | 186 | 1.476 | 151,4% | 161,2% | 0,0% | 0,0% |
| 28 | 26 | Land Rover | 183 | 1.968 | -22,5% | 6,6% | 0,0% | 0,1% |
| 29 | 30 | Abarth | 179 | 1.057 | 59,8% | 21,1% | 0,0% | 0,0% |
| 30 | 31 | Citroen | 145 | 1.006 | 7,4% | -14,5% | 0,0% | 0,0% |
| 31 | 29 | Alfa Romeo | 99 | 1.090 | -39,3% | -28,8% | 0,0% | 0,0% |
| 32 | 33 | Maserati | 78 | 653 | -39,1% | -16,1% | 0,0% | 0,0% |
| 33 | 34 | Ferrari | 76 | 414 | 0,0% | -16,2% | 0,0% | 0,0% |
| 33 | 32 | DS | 76 | 693 | -1,3% | 28,6% | 0,0% | 0,0% |
| 34 | 36 | Chevrolet | 51 | 324 | -15,0% | -36,8% | 0,0% | 0,0% |
| 35 | 35 | Cadillac | 37 | 365 | -53,8% | -29,9% | 0,0% | 0,0% |
| 36 | 41 | Dodge | 35 | 184 | 12,9% | 3,4% | 0,0% | 0,0% |
| 37 | 37 | Lamborghini | 30 | 228 | -6,3% | -0,9% | 0,0% | 0,0% |
| 38 | 38 | Alpina | 25 | 219 | 19,0% | 20,3% | 0,0% | 0,0% |
| 39 | 46 | Hyundai | 21 | 84 | 133,3% | 162,5% | 0,0% | 0,0% |
| 40 | 40 | Chrysler | 20 | 185 | 122,2% | -48,2% | 0,0% | 0,0% |
| 41 | 39 | Bentley | 17 | 200 | -41,4% | -6,5% | 0,0% | 0,0% |
| 42 | 43 | Rolls-Royce | 16 | 114 | -15,8% | 20,0% | 0,0% | 0,0% |
| 43 | 42 | Lotus | 15 | 128 | -31,8% | -34,0% | 0,0% | 0,0% |
| 44 | 45 | McLaren | 14 | 86 | 180,0% | 87,0% | 0,0% | 0,0% |
| 44 | 44 | Aston Martin | 14 | 113 | -12,5% | 18,9% | 0,0% | 0,0% |
| 45 | 47 | Scania | 6 | 63 | | | 0,0% | 0,0% |
| 45 | 48 | Rover | 6 | 41 | 50,0% | 46,4% | 0,0% | 0,0% |
| 46 | 50 | Lancia | 3 | 10 | 200,0% | -28,6% | 0,0% | 0,0% |
| 46 | 49 | GMC | 3 | 21 | -66,7% | -36,4% | 0,0% | 0,0% |
| 47 | 52 | MG | 2 | 5 | 100,0% | -16,7% | 0,0% | 0,0% |
| Rank Jul | Rank 2016 | Group | Sales Jul | Sales YTD Jul | Var Jul | Var YTD Jul | Share Jul | Share YTD Jul |
| --- | --- | --- | --- | --- | --- | --- | --- | --- |
| 1 | 1 | Toyota | 202.945 | 1.326.069 | 9,8% | 1,2% | 48,8% | 44,8% |
| 2 | 2 | Honda | 53.569 | 424.050 | -10,8% | -6,7% | 12,9% | 14,3% |
| 3 | 3 | Suzuki | 51.251 | 381.374 | -4,3% | -3,3% | 12,3% | 12,9% |
| 4 | 4 | Renault-Nissan | 40.418 | 322.696 | -21,6% | -15,4% | 9,7% | 10,9% |
| 5 | 5 | Mazda | 16.417 | 124.478 | -21,4% | -22,2% | 4,0% | 4,2% |
| 6 | 6 | Fuji Heavy Industries | 12.275 | 91.646 | -12,7% | -10,1% | 3,0% | 3,1% |
| 7 | 7 | Mitsubishi | 9.677 | 78.097 | -26,7% | -11,8% | 2,3% | 2,6% |
| 8 | 9 | Isuzu Motors | 6.716 | 43.999 | 12,6% | 4,4% | 1,6% | 1,5% |
| 9 | 8 | Volkswagen | 6.242 | 49.279 | -9,1% | -11,8% | 1,5% | 1,7% |
| 10 | 11 | Mercedes Daimler | 5.321 | 39.737 | 21,5% | 6,9% | 1,3% | 1,3% |
| Rank Jul | Rank 2016 | Model | Sales Jul | Sales YTD July | Var Jul | Var 2016 |
| --- | --- | --- | --- | --- | --- | --- |
| 1 | 1 | Toyota Prius | 27.988 | 170.550 | 197,1% | 94,7% |
| 2 | 3 | Toyota Aqua | 15.748 | 105.157 | -11,1% | -24,3% |
| 3 | 2 | Honda N-Box | 13.023 | 109.014 | 9,6% | -8,3% |
| 4 | 4 | Daihatsu Tanto | 12.789 | 102.150 | 9,3% | 2,9% |
| 5 | 5 | Toyota Sienta | 10.944 | 71.998 | 48,4% | 379,9% |
| 6 | 8 | Nissan Note | 9.711 | 61.286 | 2,1% | -4,8% |
| 7 | 6 | Honda Fit | 9.592 | 68.264 | -16,3% | -14,0% |
| 8 | 21 | Toyota Passo | 8.889 | 39.440 | 117,9% | 36,5% |
| 9 | 14 | Toyota Corolla | 8.679 | 51.953 | -28,2% | -21,8% |
| 10 | 19 | Toyota Vitz | 8.569 | 45.340 | 6,5% | -5,6% |
| 11 | 7 | Suzuki Alto | 7.680 | 63.416 | -15,9% | -9,2% |
| 12 | 13 | Toyota Voxy | 7.644 | 52.021 | -11,2% | -4,8% |
| 13 | 9 | Nissan Dayz | 7.521 | 58.891 | -31,7% | -40,2% |
| 14 | 16 | Daihatsu Move | 7.117 | 48.604 | -19,3% | -41,7% |
| 15 | 12 | Suzuki WagonR | 6.969 | 52.328 | -37,4% | -24,4% |
| 16 | 15 | Suzuki Spacia | 6.768 | 48.949 | 34,2% | -2,5% |
| 17 | 11 | Suzuki Hustler | 6.710 | 52.772 | -10,3% | -15,6% |
| 18 | 18 | Honda Vezel | 6.295 | 45.478 | 8,3% | 3,1% |
| 19 | 10 | Honda N-WGN | 6.155 | 53.634 | 1,6% | -13,9% |
| 20 | 17 | Daihatsu Mira | 5.988 | 46.271 | -19,2% | -22,1% |
| 21 | 20 | Daihatsu Cast | 5.415 | 44.608 | | |
| 22 | 25 | Honda Shuttle | 4.933 | 27.437 | 10,8% | 115,8% |
| 23 | 23 | Toyota Noah | 4.497 | 29.626 | -14,5% | -7,9% |
| 24 | 26 | Toyota Esquire | 4.177 | 27.269 | -8,4% | -35,1% |
| 25 | 22 | Nissan X-Trail | 4.118 | 36.277 | -29,2% | 3,9% |
| 26 | 24 | Suzuki Solio | 4.053 | 28.626 | 69,4% | 50,0% |
| 27 | 28 | Toyota Vellfire | 3.738 | 25.126 | -35,3% | -29,7% |
| 28 | 29 | Subaru Impreza | 3.403 | 24.792 | -27,6% | -7,6% |
| 29 | 31 | Toyota Harrier | 3.340 | 22.662 | -36,4% | -39,4% |
| 30 | 42 | Toyota Estima | 3.087 | 9.416 | 115,4% | -6,1% |
| 31 | 32 | Toyota Alphard | 3.038 | 20.492 | -39,6% | -23,5% |
| 32 | 30 | Toyota Crown | 2.976 | 23.766 | -8,8% | -5,7% |
| 33 | 27 | Honda Odyssey | 2.923 | 26.308 | 498,3% | 208,0% |
| 34 | 34 | Daihatsu Wake | 2.888 | 18.573 | 6,9% | -50,4% |
| 35 | 33 | Mitsubishi eK | 2.641 | 18.901 | 19,6% | 22,3% |
| 36 | 35 | Suzuki Ignis | 2.410 | 15.986 | | |
| 37 | 36 | Toyota Land Cruiser | 2.141 | 13.988 | 667,4% | 616,2% |
| 38 | 38 | Suzuki Swift | 1.987 | 12.913 | -47,8% | -43,6% |
| 39 | 43 | Toyota Auris | 1.867 | 8.892 | 180,3% | 90,7% |
| 40 | 37 | Toyota Spade | 1.835 | 13.045 | -20,4% | -30,7% |
(481)