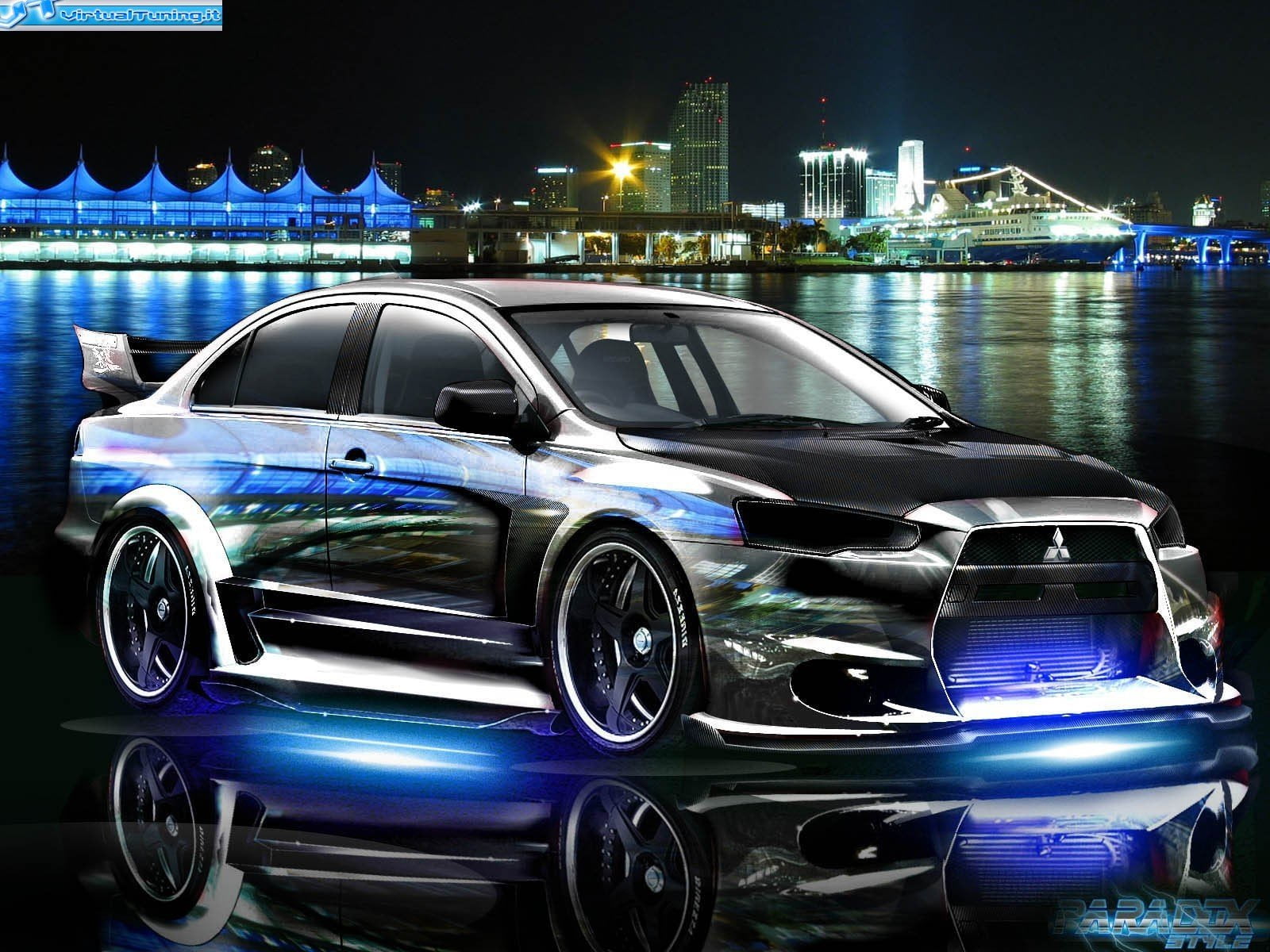 Japanese domestic vehicles industry moderately down in September. The sector suffers the weak economy and export contraction. In the last month Nissan and Mazda fell in double-digit.
Market Outlook
GDP expanded 0.7% in Q2 over the previous quarter in seasonally adjusted annualized terms (SAAR). More recent data suggest that although growth will remain sluggish in the foreseeable future, the Japanese economy will benefit from a two-decade low unemployment rate and fresh spending envisaged in this year's supplementary budget.
However exports contracted for the eleventh consecutive month in August, including the key automotive industry.
According to the data released by the JADA, JAMA and JAIA, (the Japanese Associations of car manufacturers, importers and dealers), in September total new vehicles sales declined moderately  by 0.3% with 476.733 units.
Year to date September sales had been 3.765.950, down 3.4%.
Competitive Arena
In September, Toyota led the ranking with 144.152 sales (+10.7%) and with 30.2 % of market share. Honda was second with 70.129 (+3.4%) followed by Suzuki with 57.807 sales (-0.8%).
Behind, Daihatsu recovered a step from the previous month with 50.511 (-7.0%) ahead of Nissan with 47.354 (-16.3%), Mazda with 22.085 (-11.4%) and Subaru with 14.513 (-3.2%). Isuzu confirmed the 9th place, up 8.5% with 10.833 sales.
The performance by group was dominated by Toyota with market share at 43.2%, followed by Honda with 14.7%, Suzuki with 12.1%, Renault-Nissan with 10.1% and Mazda with 4.6%.
The Toyota Prius kept the leadership of the best-selling model ranking with 20.043 sales (+111.7%).
In second place the Toyota Aqua with 15.493 (-15.5%) and in third the Toyota Sienta with 12.290 (+9.0%). The Suzuki Solio advanced in 5th place with 10.392 sales (+122.6%).
Below, you can sort our interactive tables to see data regarding Brands, Groups and Models. Please bear in mind that sales data are subject to adjustments as sources will update their information. This report is updated at the publishing date and will not be modified while the next on this subject will report year to date data updated.
| Rank Sept | Rank 2016 | Brand | Sales Sept | Sales 2016 | Var Sept | Var 2016 | Share Sept | Share 2016 |
| --- | --- | --- | --- | --- | --- | --- | --- | --- |
| 1 | 1 | Toyota | 144.152 | 1.157.914 | 10,7% | 5,4% | 30,2% | 30,7% |
| 2 | 2 | Honda | 70.129 | 536.995 | 3,4% | -5,7% | 14,7% | 14,2% |
| 3 | 3 | Suzuki | 57.807 | 480.905 | -0,8% | -2,4% | 12,1% | 12,8% |
| 4 | 4 | Daihatsu | 50.511 | 443.303 | -7,0% | -4,9% | 10,6% | 11,8% |
| 5 | 5 | Nissan | 47.354 | 401.157 | -16,3% | -14,9% | 9,9% | 10,6% |
| 6 | 6 | Mazda | 22.085 | 161.408 | -11,4% | -20,2% | 4,6% | 4,3% |
| 7 | 7 | Subaru | 14.513 | 117.130 | -3,2% | -8,0% | 3,0% | 3,1% |
| 8 | 8 | Isuzu | 10.833 | 61.313 | 8,5% | 5,3% | 2,3% | 1,6% |
| 9 | 10 | Mercedes | 8.310 | 50.402 | 3,5% | 1,5% | 1,7% | 1,3% |
| 10 | 9 | Mitsubishi | 7.203 | 59.311 | -40,6% | -27,3% | 1,5% | 1,6% |
| 11 | 11 | Hino | 7.168 | 47.595 | -3,9% | 3,9% | 1,5% | 1,3% |
| 12 | 13 | BMW | 6.050 | 37.633 | 13,8% | 10,6% | 1,3% | 1,0% |
| 13 | 14 | Volkswagen | 5.046 | 36.760 | -15,7% | -16,8% | 1,1% | 1,0% |
| 14 | 15 | Mitsubishi Fuso | 4.936 | 34.246 | 3,3% | 2,6% | 1,0% | 0,9% |
| 15 | 12 | Lexus | 4.332 | 40.467 | -4,5% | 15,0% | 0,9% | 1,1% |
| 16 | 16 | Audi | 3.526 | 21.529 | -2,8% | -8,8% | 0,7% | 0,6% |
| 17 | 17 | Mini | 2.741 | 17.790 | 35,6% | 17,7% | 0,6% | 0,5% |
| 18 | 18 | Volvo | 1.521 | 10.825 | -0,1% | 9,2% | 0,3% | 0,3% |
| 19 | 20 | Jeep | 1.165 | 7.098 | 21,7% | 28,8% | 0,2% | 0,2% |
| 20 | 19 | UD Trucks | 1.071 | 7.776 | | | 0,2% | 0,2% |
| 21 | 21 | Peugeot | 942 | 5.628 | 41,7% | 28,5% | 0,2% | 0,1% |
| 22 | 22 | Porsche | 871 | 5.245 | 26,4% | 7,5% | 0,2% | 0,1% |
| 23 | 23 | Fiat | 765 | 5.224 | 5,5% | 21,9% | 0,2% | 0,1% |
| 24 | 24 | Renault | 703 | 3.795 | 68,6% | -4,4% | 0,1% | 0,1% |
| 25 | 25 | Smart | 582 | 3.327 | 9600,0% | 2276,4% | 0,1% | 0,1% |
| 26 | 28 | Jaguar | 393 | 2.075 | 100,5% | 126,3% | 0,1% | 0,1% |
| 27 | 26 | Land Rover | 382 | 2.521 | 40,4% | 9,0% | 0,1% | 0,1% |
| 28 | 29 | Abarth | 314 | 1.522 | 100,0% | 36,7% | 0,1% | 0,0% |
| 29 | 27 | Ford | 231 | 2.110 | -55,6% | -43,0% | 0,0% | 0,1% |
| Rank Sept | Rank 2016 | Group | Sales Sept | Sales 2016 | Var Sept | Var 2016 | Share Sept | Share 2016 |
| --- | --- | --- | --- | --- | --- | --- | --- | --- |
| 1 | 1 | Toyota | 206.163 | 1.689.279 | 4,9% | 2,6% | 43,2% | 44,8% |
| 2 | 2 | Honda | 70.129 | 536.995 | 3,4% | -5,7% | 14,7% | 14,2% |
| 3 | 3 | Suzuki | 57.807 | 480.905 | -0,8% | -2,4% | 12,1% | 12,8% |
| 4 | 4 | Renault-Nissan | 48.057 | 404.952 | -15,6% | -14,8% | 10,1% | 10,7% |
| 5 | 5 | Mazda | 22.085 | 161.408 | -11,4% | -20,2% | 4,6% | 4,3% |
| 6 | 6 | Fuji Heavy Industries | 14.513 | 117.130 | -3,2% | -8,0% | 3,0% | 3,1% |
| 7 | 7 | Mitsubishi | 12.139 | 93.557 | -28,2% | -18,6% | 2,5% | 2,5% |
| 8 | 9 | Isuzu Motors | 10.833 | 61.313 | 8,5% | 5,3% | 2,3% | 1,6% |
| 9 | 8 | Volkswagen | 9.530 | 64.101 | -8,0% | -12,5% | 2,0% | 1,7% |
| 10 | 11 | Mercedes Daimler | 8.893 | 53.732 | 10,6% | 7,9% | 1,9% | 1,4% |
| Rank Sept | Rank 2016 | Model | Sales Sept | Sales 2016 | Var Sept | Var 2016 | Share Sept | Share 2016 |
| --- | --- | --- | --- | --- | --- | --- | --- | --- |
| 1 | 1 | Toyota Prius | 20.043 | 208.096 | 111,7% | 100,7% | 8,6% | 6,6% |
| 2 | 2 | Toyota Aqua | 15.493 | 131.870 | -15,5% | -22,3% | 6,7% | 4,2% |
| 3 | 5 | Toyota Sienta | 12.290 | 93.806 | 9,0% | 175,8% | 5,3% | 3,0% |
| 4 | 7 | Suzuki Solio | 10.392 | 74.846 | 122,6% | 182,4% | 4,5% | 2,4% |
| 5 | 6 | Honda Fit | 10.226 | 85.524 | 19,7% | -9,7% | 4,4% | 2,7% |
| 6 | 11 | Toyota Voxy | 9.525 | 67.958 | 17,4% | -1,0% | 4,1% | 2,2% |
| 7 | 15 | Honda Vezel | 8.296 | 58.860 | 31,5% | 6,2% | 3,6% | 1,9% |
| 8 | 19 | Toyota Passo | 8.164 | 54.080 | 113,0% | 52,9% | 3,5% | 1,7% |
| 9 | 12 | Toyota Corolla | 8.117 | 66.014 | -17,8% | -21,4% | 3,5% | 2,1% |
| 10 | 22 | Nissan Serena | 6.488 | 51.613 | 13,9% | 2,3% | 2,8% | 1,6% |
| 11 | 25 | Honda StepWGN | 6.014 | 42.242 | 4,9% | 3,8% | 2,6% | 1,3% |
| 12 | 44 | Mini | 5.980 | 17.790 | 275,2% | 17,7% | 2,6% | 0,6% |
| 13 | 23 | Nissan X-Trail | 5.959 | 45.567 | -14,2% | -0,9% | 2,6% | 1,5% |
| 14 | 17 | Toyota Vitz | 5.938 | 56.482 | -8,0% | -4,8% | 2,6% | 1,8% |
| 15 | 43 | Volkswagen Golf | 5.734 | 17.906 | 154,2% | -14,4% | 2,5% | 0,6% |
| 16 | 8 | Nissan Note | 5.554 | 72.446 | -35,3% | -8,1% | 2,4% | 2,3% |
| 17 | 27 | Toyota Noah | 5.383 | 38.703 | 8,2% | -5,1% | 2,3% | 1,2% |
| 18 | 30 | Toyota Vellfire | 4.865 | 33.625 | 4,6% | -23,4% | 2,1% | 1,1% |
| 19 | 28 | Toyota Esquire | 4.749 | 35.228 | 0,4% | -29,1% | 2,0% | 1,1% |
| 20 | 54 | Mercedes C Class | 4.342 | 12.856 | 141,2% | -24,8% | 1,9% | 0,4% |
| 21 | 33 | Toyota Crown | 4.164 | 30.085 | 40,9% | -1,6% | 1,8% | 1,0% |
| 22 | 31 | Subaru Impreza | 4.102 | 31.983 | 3,0% | -4,6% | 1,8% | 1,0% |
| 23 | 29 | Honda Shuttle | 4.079 | 34.705 | -35,0% | 46,1% | 1,8% | 1,1% |
| 24 | 36 | Toyota Alphard | 3.881 | 27.187 | -14,2% | -21,7% | 1,7% | 0,9% |
| 25 | 34 | Toyota Harrier | 3.833 | 29.350 | -36,0% | -38,3% | 1,7% | 0,9% |
| 26 | 35 | Honda Freed | 3.466 | 27.465 | -11,6% | -15,5% | 1,5% | 0,9% |
| 27 | 88 | Mercedes E Class | 3.240 | 5.492 | 493,4% | 9,3% | 1,4% | 0,2% |
| 28 | 49 | Toyota Estima | 3.019 | 15.021 | 110,7% | 16,5% | 1,3% | 0,5% |
| 29 | 63 | BMW 3 Series | 2.981 | 9.365 | 48,7% | 3,0% | 1,3% | 0,3% |
| 30 | 32 | Honda Odyssey | 2.963 | 31.403 | 82,9% | 173,5% | 1,3% | 1,0% |
| 31 | 70 | Volkswagen Polo | 2.954 | 8.477 | 170,9% | -17,5% | 1,3% | 0,3% |
| 32 | 41 | Subaru Levorg | 2.604 | 18.653 | -30,1% | -25,6% | 1,1% | 0,6% |
| 33 | 65 | BMW 2 Series | 2.576 | 9.280 | 248,6% | 65,4% | 1,1% | 0,3% |
| 34 | 42 | Toyota Land Cruiser | 2.513 | 18.206 | 800,7% | 625,0% | 1,1% | 0,6% |
| 35 | 39 | Subaru Forester | 2.190 | 20.811 | 119,0% | 42,8% | 0,9% | 0,7% |
| 36 | 73 | Audi A3 | 2.127 | 8.075 | 136,3% | -6,7% | 0,9% | 0,3% |
| 37 | 82 | Mercedes CLA | 2.093 | 6.523 | 117,7% | 15,9% | 0,9% | 0,2% |
| 38 | 79 | BMW 1 Series | 2.046 | 6.988 | 198,7% | 18,4% | 0,9% | 0,2% |
| 39 | 84 | Volvo V40 | 1.804 | 6.381 | 200,7% | 24,4% | 0,8% | 0,2% |
| 39 | 92 | Mercedes A Class | 1.804 | 5.286 | 247,6% | 11,2% | 0,8% | 0,2% |
| 40 | 100 | Audi A4 | 1.798 | 4.480 | 799,0% | 73,2% | 0,8% | 0,1% |
(417)