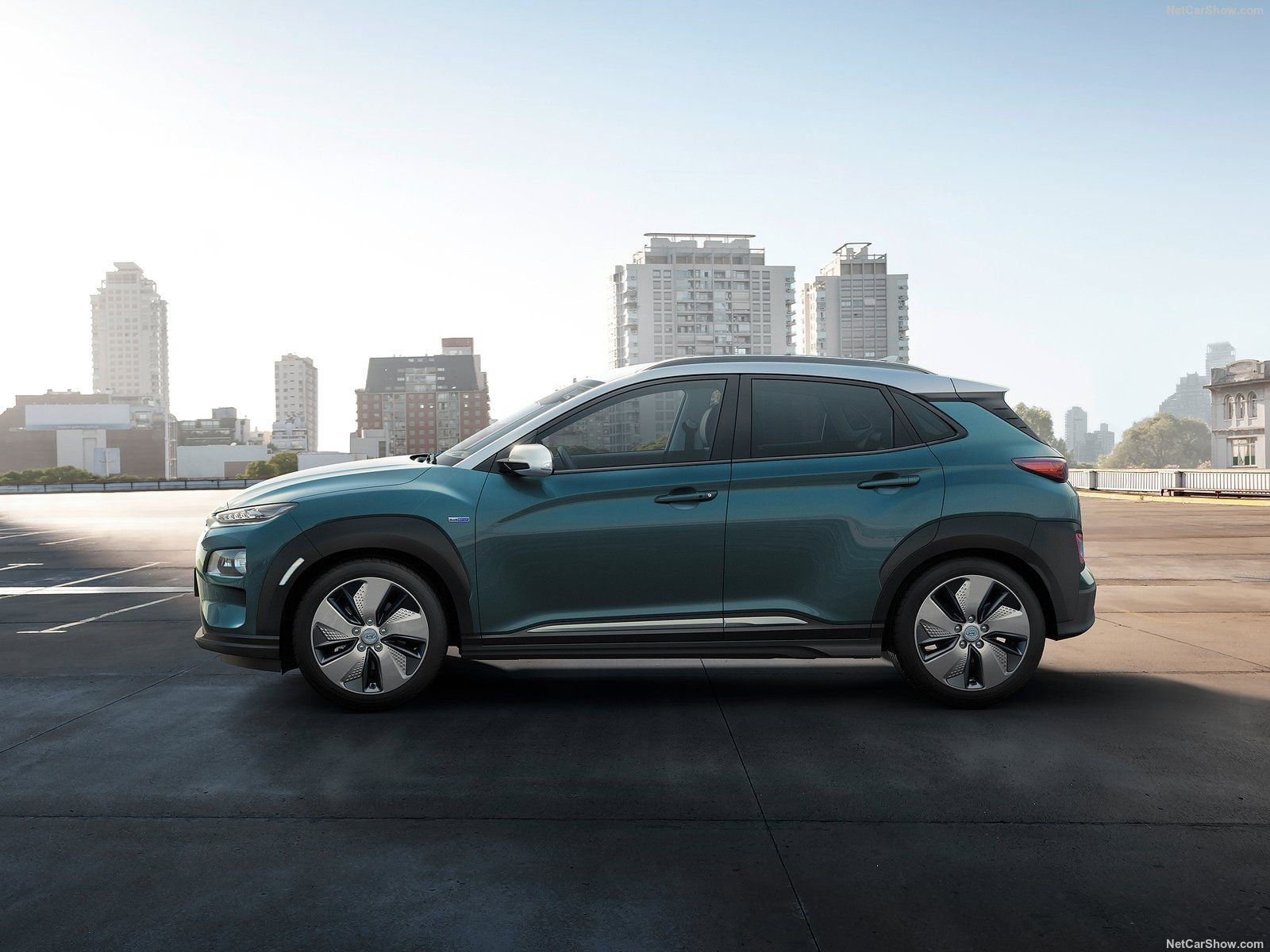 Korea best selling cars 2017 ranking shows a new leader, the sixth generation of the mid size Hyundai Grandeur, which has taken the leadership ahead of the previous leader, the Hyundai Porter. Ssangyong placed the Tivoli within the top 10.
South Korean vehicles market has been closed to foreign vehicles import until the recent (2012) FTA with EU. The entrance of many new competitors fueled the market growth in these years and the all time record sales had been established in three years in a row, with 2016 above 1.8 million units. According to data released by KAMA and KAIDA, in the 2017 the market was penalized by a slow start of the year and the second half recovery was not enough to break a new record again, with light vehicles sales ended at 1.814.399 units, down 1.1%, the third best performance ever.
As far as the best-selling vehicles, a new leader was on top of the list, Hyundai Grandeur with 132.080 sales (+92.2%).
The Hyundai Grandeur actually is a mid-size car  produced by the South Korean manufacturer Hyundai since 1986. The Grandeur has evolved through five generations with intermediate facelifts, and is marketed under various nameplates worldwide—prominently as the Hyundai Azera. The current sixth generation was presented in October 2016.
In second place the 2016 leader,  the Hyundai Porter , with 101.032 units (+4.2%) and in third the Hyundai Avante with 83.861 (-10.6%).
In fourth place the Hyundai Sonata, the 2015 leader, with 82.703 sales (+0.6%) ahead of the Kia Sorento with 78.458 (-2.8%), the Kia Morning with 70.437 sales (-6.3%) and the Kia Carnival with 68.386 (+3.7%).
In eight place the Kia Bongo, up 4 spots, with 62.184 (+9.5%) ahead of the Ssangyong Tivoli, up 2 spots, with 55.280 (-2.9%) and in 10th place the Hyundai Santa Fe with 51.661 sales (-32.8%).
Research, Consulting, Data & Forecast
F2M covers intensively this market with several products developed to help any investigation required. Market Researches in PDF are immediately available for download with study on the market since 2005 and with forecast up to the 2022. Auto Data in EXCEL are immediately downloadable with annual sales volume, split by month, for all brands and all models distributed in the market. This year data are released year to date, but you will receive a monthly update until the year-end. All these and more within our South Korea Store.
| Rank 2017 | Rank 2016 | | Sales 2017 | Sales 2016 | Variation 2017 |
| --- | --- | --- | --- | --- | --- |
| 1 | 8 | Hyundai Grandeur | 132.080 | 68.733 | 92,2% |
| 2 | 1 | Hyundai Porter | 101.032 | 96.950 | 4,2% |
| 3 | 2 | HYUNDAI AVANTE | 83.861 | 93.804 | -10,6% |
| 4 | 3 | Hyundai Sonata | 82.703 | 82.203 | 0,6% |
| 5 | 4 | Kia Sorento | 78.458 | 80.715 | -2,8% |
| 6 | 7 | Kia Morning | 70.437 | 75.160 | -6,3% |
| 7 | 9 | Kia Carnival | 68.386 | 65.927 | 3,7% |
| 8 | 12 | Kia Bongo | 62.184 | 56.783 | 9,5% |
| 9 | 11 | Ssangyong Tivoli | 55.280 | 56.935 | -2,9% |
| 10 | 6 | Hyundai Santa fe | 51.661 | 76.917 | -32,8% |
| 11 | 5 | Chevrolet Spark | 47.244 | 77.935 | -39,4% |
| 12 | 13 | Kia K7 | 46.578 | 56.060 | -16,9% |
| 13 | 14 | Hyundai Tucson | 46.416 | 52.314 | -11,3% |
| 14 | 16 | Hyundai Grand Starex | 45.776 | 45.778 | 0,0% |
| 15 | 22 | Hyundai H-1 Truck | 42.981 | 23.647 | 81,8% |
| 16 | 15 | Kia Sportage | 42.232 | 49.876 | -15,3% |
| 17 | | Genesis G80 | 39.762 | | |
| 18 | 10 | Samsung SM6 | 39.389 | 57.478 | -31,5% |
| 19 | 17 | Kia K5 | 38.184 | 44.637 | -14,5% |
| 20 | 20 | Chevrolet Malibu | 33.325 | 36.658 | -9,1% |
| 21 | 24 | Mercedes E Class | 32.414 | 22.837 | 41,9% |
| 22 | 19 | Kia K3 | 28.165 | 36.854 | -23,6% |
| 23 | 30 | Samsung QM6 | 27.837 | 14.126 | 97,1% |
| 24 | 27 | BMW 5 Series | 24.119 | 17.263 | 39,7% |
| 25 | 26 | Kia Niro | 23.647 | 18.710 | 26,4% |
| 26 | | Hyundai Kona | 23.522 | | |
| 27 | 21 | SsangYong Korando Sports | 22.912 | 26.141 | -12,4% |
| 28 | 25 | Kia Ray | 20.521 | 19.742 | 3,9% |
| 29 | 31 | Chevrolet Trax | 16.549 | 13.990 | 18,3% |
| 30 | | SsangYong G4 Rexton | 16.381 | | |
| 31 | 29 | Kia Mohave | 15.205 | 15.059 | 1,0% |
| 32 | 23 | Genesis EQ900 | 12.300 | 23.328 | -47,3% |
| 33 | 28 | Samsung QM3 | 12.228 | 15.280 | -20,0% |
| 34 | 36 | BMW 3 Series | 11.992 | 10.396 | 15,4% |
| 35 | 35 | Chevrolet Cruze | 10.554 | 10.847 | -2,7% |
| 36 | 40 | Mercedes C Class | 9.353 | 9.460 | -1,1% |
| 37 | | Kia Stonic | 9.133 | | |
| 38 | 37 | Hyundai H-1 Bus | 8.680 | 10.350 | -16,1% |
| 39 | 33 | Kia Pride | 8.067 | 11.882 | -32,1% |
| 40 | 46 | Lexus ES | 8.043 | 6.600 | 21,9% |
| 41 | 41 | SsangYong Korando C | 7.841 | 8.951 | -12,4% |
| 42 | 32 | Hyundai Accent | 7.496 | 12.640 | -40,7% |
| 43 | 59 | Hyundai Ioniq Electric | 7.354 | 3.731 | 97,1% |
| 44 | 48 | Samsung SM5 | 7.247 | 6.366 | 13,8% |
| 45 | 39 | Samsung SM3 | 7.213 | 9.503 | -24,1% |
| 46 | 38 | Hyundai Maxcruz | 7.012 | 9.586 | -26,9% |
| 47 | 60 | Honda Accord | 6.755 | 3.681 | 83,5% |
| 48 | 43 | Hyundai Ioniq | 6.271 | 7.417 | -15,5% |
| 49 | 45 | Mercedes S Class | 6.233 | 6.880 | -9,4% |
| 50 | | Kia Stinger | 6.122 | | |
| 51 | 54 | Ford Explorer | 6.021 | 4.739 | 27,1% |
| 52 | 44 | Samsung SM7 | 5.932 | 7.150 | -17,0% |
| 53 | 58 | Toyota Camry | 5.709 | 4.116 | 38,7% |
| 54 | 53 | Mini Cooper | 4.861 | 4.859 | 0,0% |
| 55 | 47 | Hyundai i30 | 4.630 | 6.460 | -28,3% |
| 56 | 62 | Nissan Altima | 4.566 | 3.412 | 33,8% |
| 57 | | Genesis G70 | 4.554 | | |
| 58 | 61 | Land Rover Discovery Sport | 4.361 | 3.469 | 25,7% |
| 59 | 50 | Daewoo Labo | 4.338 | 5.337 | -18,7% |
| 60 | 49 | Daewoo Alpheon | 4.232 | 5.904 | -28,3% |
| 61 | 65 | Mercedes GLC | 4.084 | 3.323 | 22,9% |
| 62 | 51 | SsangYong Korando Turismo | 3.746 | 5.310 | -29,5% |
| 63 | 63 | BMW 1 Series | 3.610 | 3.375 | 7,0% |
| 64 | 34 | Chevrolet Impala | 3.603 | 11.341 | -68,2% |
| 65 | 67 | Mercedes GLE | 3.536 | 2.998 | 17,9% |
| 66 | 64 | BMW 7 Series | 3.287 | 3.343 | -1,7% |
| 67 | 82 | BMW X5 | 3.076 | 1.907 | 61,3% |
| 68 | 156 | Mercedes AMG | 2.854 | 388 | 635,6% |
| 69 | 66 | Kia Carens | 2.805 | 3.245 | -13,6% |
| 70 | 74 | BMW 4 Series | 2.750 | 2.305 | 19,3% |
| 71 | 78 | Toyota Prius | 2.588 | 2.161 | 19,8% |
| 72 | 69 | Mercedes CLA | 2.466 | 2.655 | -7,1% |
| 73 | 79 | Mercedes GLA | 2.433 | 2.141 | 13,6% |
| 74 | 70 | Mercedes CLS | 2.303 | 2.652 | -13,2% |
| 75 | 87 | BMW X6 | 2.282 | 1.587 | 43,8% |
| 76 | 80 | Toyota RAV4 | 2.194 | 2.084 | 5,3% |
| 77 | 76 | Mini Clubman | 2.185 | 2.196 | -0,5% |
| 78 | 86 | Lexus NX | 2.174 | 1.676 | 29,7% |
| 79 | 85 | Jeep Renegade | 2.169 | 1.691 | 28,3% |
| 80 | 81 | BMW 5 Series GT | 2.155 | 1.967 | 9,5% |
| 81 | 91 | Mini Countryman | 2.121 | 1.509 | 40,6% |
| 82 | 68 | Chevrolet Captiva | 2.062 | 2.809 | -26,6% |
| 83 | 57 | Chevrolet Orlando | 2.028 | 4.158 | -51,2% |
| 84 | 92 | Kia Soul | 1.984 | 1.473 | 34,7% |
| 85 | 134 | Samsung SM3 ZE | 1.883 | 623 | 202,2% |
| 86 | 126 | Jeep Cherokee | 1.817 | 767 | 136,9% |
| 87 | 77 | Land Rover Range Rover Evoque | 1.684 | 2.180 | -22,8% |
| 88 | 73 | Land Rover Discovery | 1.608 | 2.383 | -32,5% |
| 89 | 107 | Jaguar XF | 1.576 | 1.161 | 35,7% |
| 90 | 117 | Volvo XC60 | 1.555 | 908 | 71,3% |
| 91 | 71 | Kia K9 | 1.553 | 2.646 | -41,3% |
| 92 | 93 | BMW X3 | 1.546 | 1.448 | 6,8% |
| 93 | 94 | Land Rover Range Rover Sport | 1.538 | 1.408 | 9,2% |
| 94 | 84 | Mercedes A Class | 1.441 | 1.736 | -17,0% |
| 95 | 99 | Honda CR-V | 1.435 | 1.343 | 6,9% |
| 96 | 102 | BMW X4 | 1.427 | 1.286 | 11,0% |
| 97 | 111 | Jeep Wrangler | 1.425 | 1.013 | 40,7% |
| 98 | 104 | Jeep Grand Cherokee | 1.386 | 1.225 | 13,1% |
| 99 | 121 | Honda Pilot | 1.381 | 801 | 72,4% |
| 100 | 190 | Volvo S90 | 1.377 | 71 | 1839,4% |
(5248)