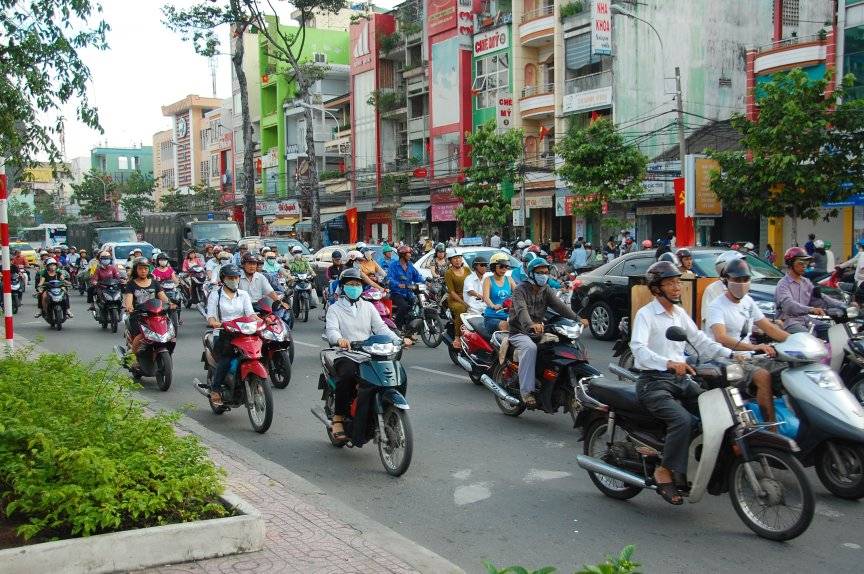 Laos automotive industry is still very little and young with over 90 percent of vehicles sold in 2013 represented by imported used vehicles. However, the market is considered one of the fast growing in the next decade pushed by burning economy.
The Democratic Republic of Laos is a Southeast Asian country extended over a territory of 236.000 square km with over 6 million citizens, one third of which still below the "level of poverty", despite a roaring economic growth with an average GDP increase above 8% in last decade. Laos is a low income economy, with one of the lowest annual incomes in the world. In 2013, Laos ranked the 138th place (tied with Cambodia) on the Human Development Index (HDI).
It is a member of the Asia-Pacific Trade Agreement (APTA), Association of Southeast Asian Nations (ASEAN), East Asia Summit and La Francophone. After a long request and negotiations, finally in early 2013 at Laos was granted the full membership of the World Trade Organization (WTO).
The Automotive sector is still really small, without any relevant production sites and still not specific national plans. The people mobility actually is based on moped, bicycles and public busses or tracks. Many used vehicles are imported specially by Japan are circulating park is very old (above 20 years) with low safety equipment and high level of emissions.
In 2013, accordingly with data released by Laos' Ministry of Public Works and Transport, the passenger car sales have been 38.000 units. However, these data includes pre-owned vehicles and the new vehicles quote is actually estimated at 3,500 units, up 6,1% from the previous year. Last year growth was the third in a string as the market is recovering after the deep 2009 loss due to harsh economic factors.
Laos has many factors in common with Cambodia, starting from the low level of pro capita income, strong GDP growth in last decade (over 8%) and strong presence of Korean car-makers that are almost weak in the others Vietnamese peninsula area.
In 2013, Hyundai and Kia kept almost 40% of market share and this is quite unusual, given that Japanese cars account for around 90% of auto markets in Southeast Asia. Behind this popularity of South Korean vehicles in Laos is the Kolao Group, a South Korean firm based in Vientiane that imports both the brands.
Behind, Toyota leads the group of Japanese importers while many new comers are arriving (Chevrolet just this year) as the market is projected to grow over 300% in the next ten years.
(908)