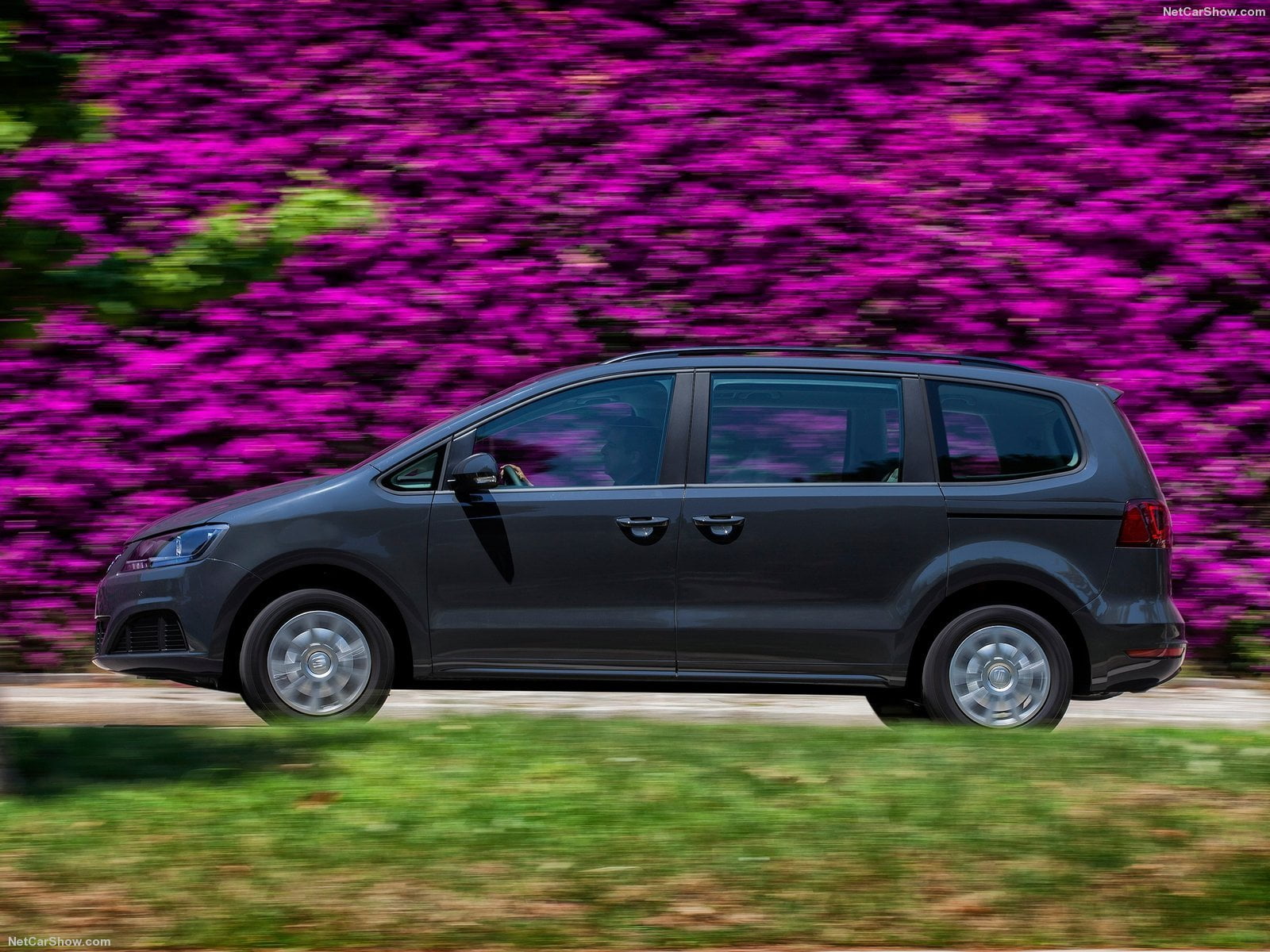 Liechtenstein Cars Market in 2015 reported a double-digit increase fueled by low-interest rate and growing economy. The market is a feud of German manufacturers. However Seat Alhambra ranked in second!
Vehicles market is very small in the little country in the middle of the Alps, while quite interesting for the mix of luxury and premium cars.
In the 2015 it benefit from improved economic conditions, low inflation and low-interest rates reporting a robust increase. According to data released by the Statistical Office of Liechtenstein, the total new Light Passenger Vehicles sold in been 2.016 up 13.1% compared with 2014.
The market was dominated by the German manufacturers with Volkswagen best-selling brand with 342 sales (+7.9%) and 16.9% of market share, followed by Audi with 237 (+21.5%), BMW with 186 (-6.1%) and Mercedes with 140 (+34.6%).
The best-selling model was the Volkswagen Golf with 129 units followed by the Seat Alhambra with 87 and the Volkswagen Polo with 71.
Below, you can sort our interactive tables to see data regarding Brands, Groups and Models. Please bear in mind that sales data are subject to adjustments as sources will update their information. This report is updated at the publishing date and will not be modified while the next on this subject will always have the year to date data updated.
| Rank 2015 | Rank 2014 | Brand | 2015 | 2014 | 2015 Var | Share 2015 |
| --- | --- | --- | --- | --- | --- | --- |
| 1 | 1 | Volkswagen | 342 | 317 | 7,9% | 16,9% |
| 2 | 3 | Audi | 237 | 195 | 21,5% | 11,7% |
| 3 | 2 | BMW | 186 | 198 | -6,1% | 9,2% |
| 4 | 4 | Mercedes | 140 | 104 | 34,6% | 6,9% |
| 5 | 6 | Seat | 121 | 91 | 33,0% | 6,0% |
| 6 | 7 | Skoda | 103 | 78 | 32,1% | 5,1% |
| 7 | 8 | Opel | 81 | 65 | 24,6% | 4,0% |
| 8 | 5 | Toyota | 79 | 92 | -14,1% | 3,9% |
| 9 | 10 | Ford | 71 | 58 | 22,4% | 3,5% |
| 10 | 9 | Renault | 65 | 59 | 10,2% | 3,2% |
| 11 | 13 | Porsche | 63 | 41 | 53,7% | 3,1% |
| 12 | 11 | Mazda | 58 | 55 | 5,5% | 2,9% |
| 13 | 15 | Suzuki | 42 | 35 | 20,0% | 2,1% |
| 14 | 16 | Nissan | 41 | 31 | 32,3% | 2,0% |
| 15 | 12 | Hyundai | 40 | 50 | -20,0% | 2,0% |
| 16 | 14 | Land Rover | 36 | 38 | -5,3% | 1,8% |
| 17 | 25 | Mini | 31 | 15 | 106,7% | 1,5% |
| 18 | 19 | Subaru | 30 | 26 | 15,4% | 1,5% |
| 19 | 17 | Peugeot | 28 | 29 | -3,4% | 1,4% |
| 19 | 18 | Jeep | 28 | 27 | 3,7% | 1,4% |
| 20 | 21 | Citroen | 23 | 23 | 0,0% | 1,1% |
| 20 | 19 | Kia | 23 | 26 | -11,5% | 1,1% |
| 20 | 22 | Mitsubishi | 23 | 22 | 4,5% | 1,1% |
| 21 | 24 | Volvo | 22 | 18 | 22,2% | 1,1% |
| 21 | 20 | Honda | 22 | 24 | -8,3% | 1,1% |
| 22 | 22 | Dacia | 21 | 22 | -4,5% | 1,0% |
| 23 | 26 | Fiat | 17 | 11 | 54,5% | 0,8% |
| 24 | 23 | Alpina | 15 | 20 | -25,0% | 0,7% |
| 25 | 30 | Lexus | 12 | 2 | 500,0% | 0,6% |
| 26 | 28 | Jaguar | 7 | 4 | 75,0% | 0,3% |
| 26 | 26 | Smart | 7 | 11 | -36,4% | 0,3% |
| 27 | 29 | Chevrolet | 4 | 3 | 33,3% | 0,2% |
| Rank 2015 | Rank 2014 | Model | Sales 2015 | Sale 2014 | 2015 Var | Share 2015 | Share 2014 |
| --- | --- | --- | --- | --- | --- | --- | --- |
| 1 | 1 | Volkswagen Golf | 129 | 82 | 57,3% | 8,9% | 4,6% |
| 2 | 26 | Seat Alhambra | 87 | 12 | 625,0% | 6,0% | 0,7% |
| 3 | 3 | Volkswagen Polo | 71 | 51 | 39,2% | 4,9% | 2,9% |
| 4 | 5 | Skoda Octavia | 54 | 47 | 14,9% | 3,7% | 2,6% |
| 5 | 14 | Audi A3 | 36 | 27 | 33,3% | 2,5% | 1,5% |
| 6 | 10 | Subaru XV | 33 | 33 | 0,0% | 2,3% | 1,9% |
| 7 | 2 | Volkswagen Passat | 32 | 58 | -44,8% | 2,2% | 3,3% |
| 7 | 8 | Toyota Yaris | 32 | 35 | -8,6% | 2,2% | 2,0% |
| 8 | 9 | Audi A4 | 30 | 34 | -11,8% | 2,1% | 1,9% |
| 9 | 13 | BMW X1 | 29 | 29 | 0,0% | 2,0% | 1,6% |
| 10 | 6 | Mercedes C Class | 28 | 41 | -31,7% | 1,9% | 2,3% |
(157)