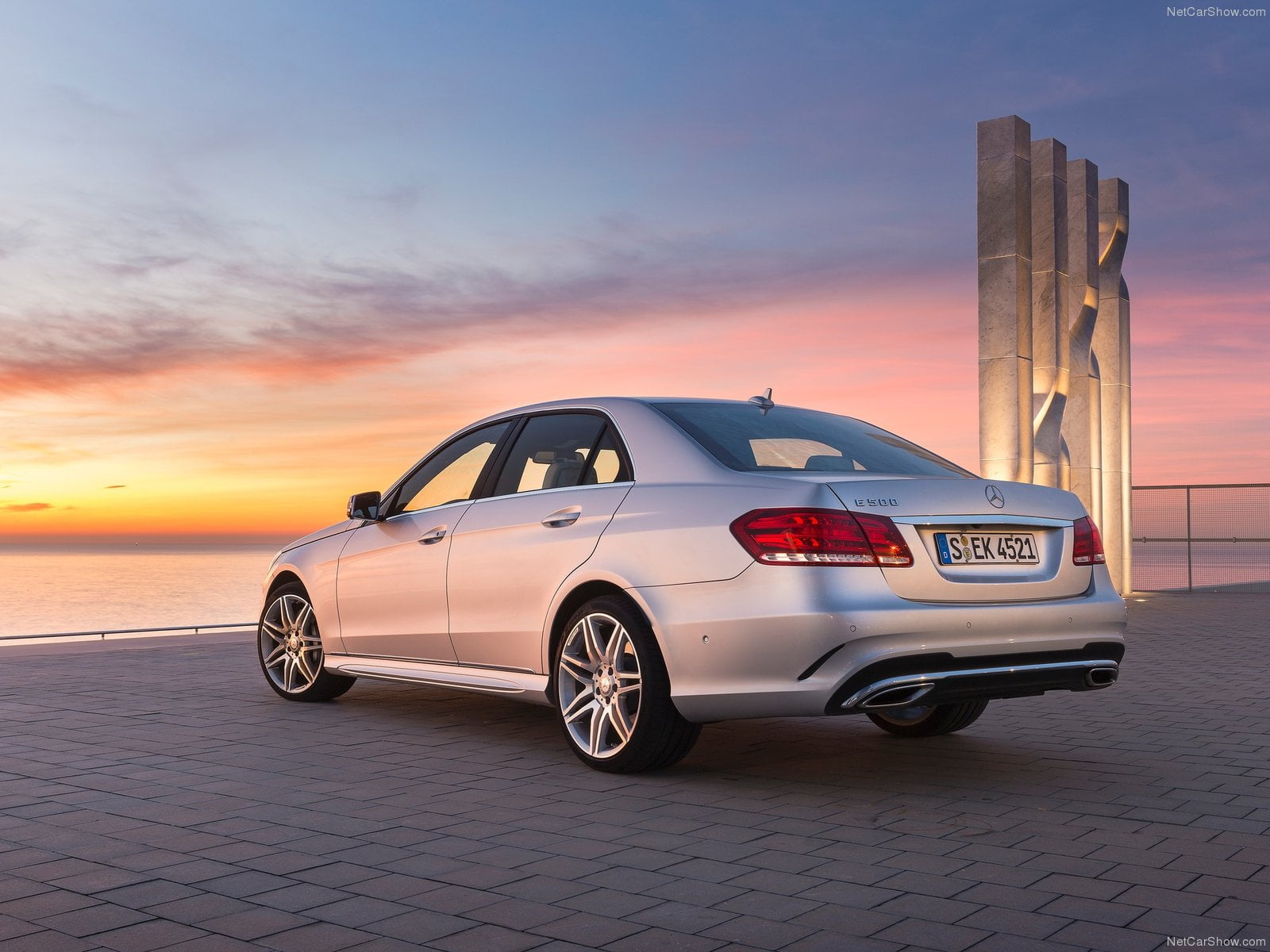 Mercedes E Class is the best-selling car in Singapore, followed by Toyota Corolla and BMW Series 5. Despite huge price level the market ended the 2014 growing 28% from 2013.
In December 2014 according to data released by Singapore Bureau of Statistics, the total light passenger vehicles sold have been 3.099 again an amazing performance that improved last year figures by 4.8%, posting the 7th year on year growth in a string.
Full Year 2014 sales in Singapore have been 28.907, up 28.6% from 2013.
In December Toyota was again on top of the list with 586 sales (+38.9%). Full Year Toyota sales were 5.437, +57.1% and with a market share of 18.8%.
In second place there was Mercedes, with 323 sales in December (-11.5%) and 4.651 in the year (+20.1%).
Due to the low volumes, the market is subject of high year on year gaps. So, no surprise if many brands have reported huge performances (see Honda, Mazda, Kia, Hyundai, Renault).
As far as the Car Groups performance and ranking the leader was Toyota with 18.9% of market share, ahead of Volkswagen Group with 14.8% and Mercedes Daimler with 10.4%.
Finally, we can report for the first time the best-selling models.
The N° 1 is the Mercedes E Class, followed by Toyota Corolla Altis and BMW Series 5.
The car price in Singapore are the highest globally due to unbelievable tax level. To give you an idea, the Yaris, the entry level for Toyota here, cost over US 119.000, almost 10 time more than in Malaysia.
Below, you can sort our interactive tables to see data regarding Brands and Groups. Please bear in mind that sales data are subject to adjustments as sources will update their information. This report is updated at the publishing date and will not be modified while the next on this subject will always have the year to date data updated.
| Rank Dec | Rank 2014 | Brand | Sales Dec | Sales F.Y. 2014 | Dec Y.o.Y Var. | F.Y. 2014 Y.o.Y. Var. | Share 2013 | Share Dec | Share 2014 |
| --- | --- | --- | --- | --- | --- | --- | --- | --- | --- |
| 1 | 1 | Toyota | 586 | 5.431 | 38,9% | 57,0% | 15,4% | 18,9% | 18,8% |
| 2 | 2 | Mercedes | 323 | 4.651 | -11,5% | 20,1% | 17,2% | 10,4% | 16,1% |
| 3 | 8 | Honda | 289 | 1.541 | 381,7% | 264,3% | 1,9% | 9,3% | 5,3% |
| 4 | 5 | Mazda | 275 | 1.967 | 587,5% | 209,8% | 2,8% | 8,9% | 6,8% |
| 5 | 3 | BMW | 249 | 3.239 | -42,6% | -13,1% | 16,6% | 8,0% | 11,2% |
| 6 | 6 | Nissan | 240 | 1.829 | 207,7% | 193,6% | 2,8% | 7,7% | 6,3% |
| 7 | 4 | Volkswagen | 219 | 2.522 | 51,0% | -12,2% | 12,8% | 7,1% | 8,7% |
| 8 | 7 | Audi | 195 | 1.565 | -4,4% | -12,9% | 8,0% | 6,3% | 5,4% |
| 9 | 9 | Volvo | 108 | 910 | 66,2% | -3,0% | 4,2% | 3,5% | 3,1% |
| 10 | 12 | Subaru | 106 | 627 | 307,7% | 211,9% | 0,9% | 3,4% | 2,2% |
| 11 | 11 | Kia | 92 | 749 | 666,7% | 179,5% | 1,2% | 3,0% | 2,6% |
| 12 | 10 | Hyundai | 77 | 869 | 381,3% | 88,9% | 2,0% | 2,5% | 3,0% |
| 13 | 13 | Porsche | 39 | 375 | 105,3% | 3,3% | 1,6% | 1,3% | 1,3% |
| 14 | 21 | Renault | 37 | 125 | 311,1% | 3,3% | 0,5% | 1,2% | 0,4% |
| 14 | 15 | Land Rover | 37 | 299 | 37,0% | -18,1% | 1,6% | 1,2% | 1,0% |
| 15 | 17 | Citroen | 36 | 272 | 176,9% | 58,1% | 0,8% | 1,2% | 0,9% |
| 16 | 16 | Chevrolet | 33 | 293 | 106,3% | 14,5% | 1,1% | 1,1% | 1,0% |
| 16 | 14 | Jaguar | 33 | 341 | 17,9% | -29,7% | 2,2% | 1,1% | 1,2% |
| 17 | 18 | Peugeot | 25 | 229 | 25,0% | -22,4% | 1,3% | 0,8% | 0,8% |
| 18 | 25 | Mitsubishi | 21 | 79 | 950,0% | 172,4% | 0,1% | 0,7% | 0,3% |
| 18 | 20 | Mini | 21 | 193 | 10,5% | 4,9% | 0,8% | 0,7% | 0,7% |
| 19 | 24 | Infiniti | 20 | 91 | 900,0% | 139,5% | 0,2% | 0,6% | 0,3% |
| 20 | 22 | Suzuki | 13 | 103 | 116,7% | 21,2% | 0,4% | 0,4% | 0,4% |
| 21 | 19 | Ford | 8 | 208 | -78,9% | 0,0% | 0,9% | 0,3% | 0,7% |
| 22 | 26 | Bentley | 6 | 70 | 100,0% | -44,0% | 0,6% | 0,2% | 0,2% |
| 23 | 27 | Maserati | 3 | 56 | -40,0% | 0,0% | 0,2% | 0,1% | 0,2% |
| 24 | 28 | Alfa Romeo | 2 | 35 | 100,0% | 105,9% | 0,1% | 0,1% | 0,1% |
| 25 | 31 | Jeep | 1 | 14 | | -26,3% | 0,1% | 0,0% | 0,0% |
| 25 | 35 | Alpina | 1 | 8 | | | 0,0% | 0,0% | 0,0% |
| 25 | 36 | Fiat | 1 | 6 | | -50,0% | 0,1% | 0,0% | 0,0% |
| 25 | 33 | McLaren | 1 | 11 | -80,0% | -35,3% | 0,1% | 0,0% | 0,0% |
| 25 | 23 | Opel | 1 | 102 | -91,7% | -15,0% | 0,5% | 0,0% | 0,4% |
| 25 | 34 | Lamborghini | 1 | 10 | | -56,5% | 0,1% | 0,0% | 0,0% |
| Rank Dec | Rank 2014 | Group | Sales Dec | Sales F.Y. 2014 | Dec Y.o.Y Var. | F.Y. 2014 Y.o.Y. Var. | Share 2013 | Share Dec | Share 2014 |
| --- | --- | --- | --- | --- | --- | --- | --- | --- | --- |
| 1 | 1 | Toyota | 586 | 5.437 | 38,9% | 57,1% | 15,4% | 18,9% | 18,8% |
| 2 | 3 | Volkswagen | 460 | 4.543 | 24,0% | -12,5% | 23,1% | 14,8% | 15,7% |
| 3 | 2 | Mercedes Daimler | 323 | 4.651 | -11,5% | 20,1% | 17,2% | 10,4% | 16,1% |
| 4 | 5 | Renault-Nissan | 297 | 2.045 | 233,7% | 161,2% | 3,5% | 9,6% | 7,1% |
| 5 | 8 | Honda | 289 | 1.541 | 381,7% | 264,3% | 1,9% | 9,3% | 5,3% |
| 6 | 6 | Mazda | 275 | 1.967 | 587,5% | 209,8% | 2,8% | 8,9% | 6,8% |
| 7 | 4 | BMW | 271 | 3.459 | -40,3% | -12,9% | 17,7% | 8,7% | 12,0% |
| 8 | 7 | Hyundai-Kia | 169 | 1.618 | 503,6% | 122,3% | 3,2% | 5,5% | 5,6% |
| 9 | 9 | Geely Group | 108 | 910 | 66,2% | -3,0% | 4,2% | 3,5% | 3,1% |
| 10 | 11 | Fuji Heavy Industries | 106 | 627 | 307,7% | 211,9% | 0,9% | 3,4% | 2,2% |
(5415)