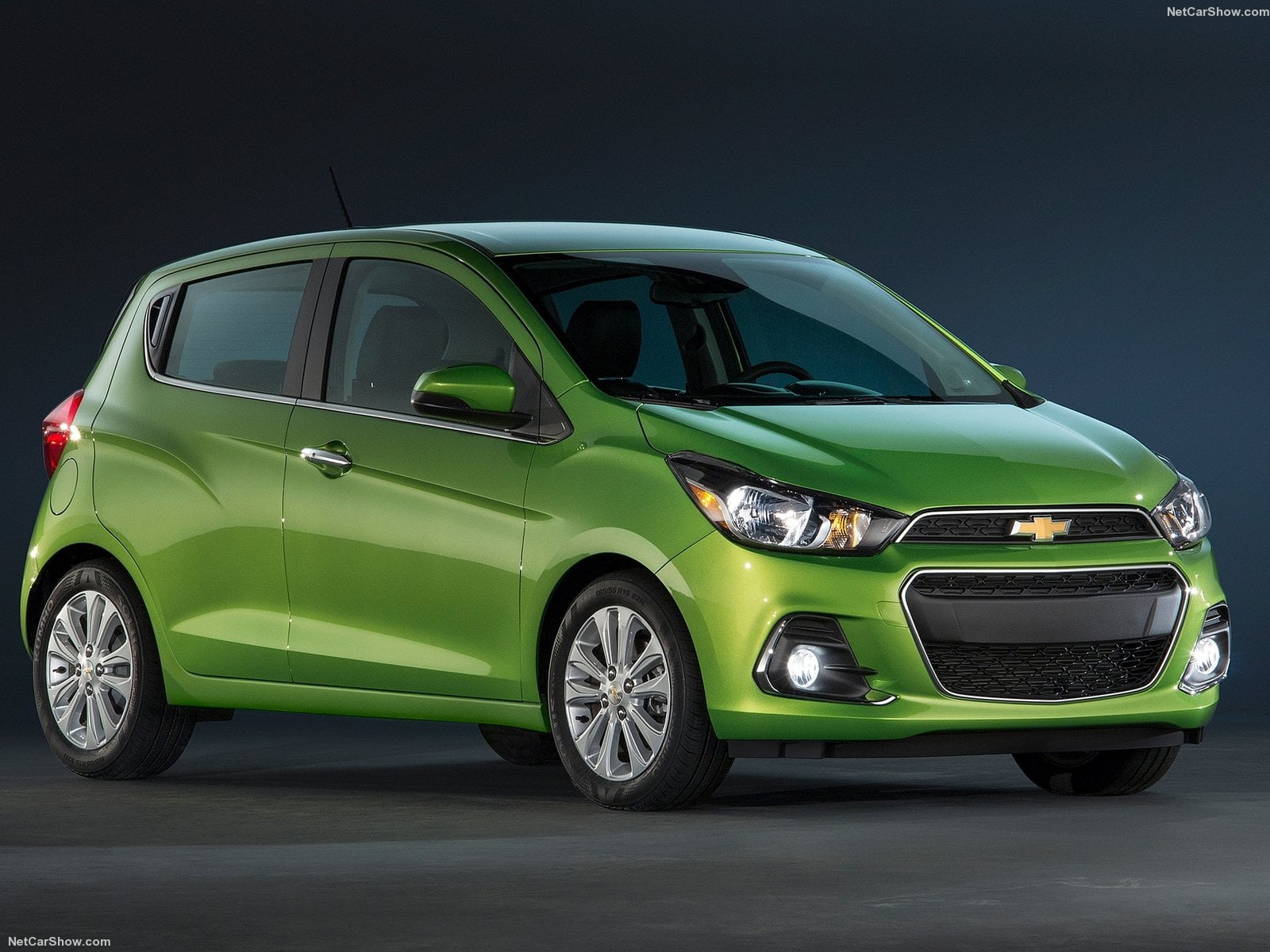 Mexico Car Sales in first half 2016 scored a new impressive record improving 18 percent from the previous scored just last year. Kia gains the 3.9% of market share while Chevrolet Spark leads in June.
Following solid growth in Q1, Mexico's economy is expected to have shifted to a lower gear in Q2. A lack of traction in the manufacturing sector is partly responsible for the slowdown in Q2 with no visible signs of a pick-up any time soon.
Healthy consumer fundamentals—such as growing employment, rising real wages and remittances increasing at a healthy pace—continue to suggest that private consumption remained strong in Q2.
One the best performing sector is the automotive, growing with an impressive speed both in terms of production/export and domestic sales.
Indeed, according to data released by the A.M.I.A., the Association of Mexican Automotive Industry, in June the new vehicles sales had been 134.543 (+26.0%), posting the 24th year on year growth in a string.
The first half ended with the new all time record, with a huge and amazing increase over the previous record, scored last year. Sales had been 721.901, up 18.5%.
Competitive Arena
In June Nissan sold 33.484 vehicles (+18.6%) with 24.9% of market share and ending the first half at he record of 180.937 sales (+12.7%).
In second Chevrolet with 28.181 units (+36.3%) followed by Volkswagen with 17.193 (+25.1%), Toyota with 7.824 (+34.3%), Ford with 7.779 (+10.5%), Honda with 6.769 (+27.9%) and Mazda 3.972 (-8.5%).
The star of the year is Kia, launched just one year ago and already at 3.9% of market share with 5.216 sales in June.
As far as the Group's performance, the leader was Renault-Nissan with 27.0% of market share followed by General Motors with 21.7% and Volkswagen with 15.3%.
As far as the best-selling models, in June a new leader took space,  the Chevrolet Spark up 4 spots with 8.721 (+220%) ahead of the Nissan Versa with 7.241 units (+66.9%), the Chevrolet Aveo with 6.712 (+1.2%), the Chevrolet Sonic with 5.320 (+129%), the Volkswagen Jetta with 5.213 (+14.4%) and the Nissan March with 4.474 (+0.7%).
To see the best-selling ranking with the Top 100 models, see the report dedicated.
Research, Consulting, Data & Forecast Store
F2M covers intensively this market with several products developed to help any investigation required.
Market Researches in PDF are immediately available for download with study on the market since 2005 and with forecast up to the 2020.
Auto Data in EXCEL are immediately downloadable with annual sales volume, split by month, for all brands and all models distributed in the market. This year data are released year to date, but you will receive a monthly update until the year-end.
All these and more within our  Mexico Store.
Below, you can sort our interactive tables to see data regarding Brands, Groups and Models. Please bear in mind that sales data are subject to adjustments as sources will update their information. This report is updated at the publishing date and will not be modified while the next on this subject will always have the year to date data updated.
| Rank June | Rank H1 2016 | Brand | Sales June | Sales H1 2016 | Var June | Var H1 2016 | Share June | Share H1 2016 |
| --- | --- | --- | --- | --- | --- | --- | --- | --- |
| 1 | 1 | Nissan | 33.484 | 180.937 | 18,6% | 12,7% | 24,9% | 25,1% |
| 2 | 2 | Chevrolet | 28.181 | 128.687 | 36,3% | 15,9% | 20,9% | 17,8% |
| 3 | 3 | Volkswagen | 17.193 | 98.100 | 25,1% | 18,2% | 12,8% | 13,6% |
| 4 | 4 | Toyota | 7.824 | 45.930 | 34,3% | 29,6% | 5,8% | 6,4% |
| 5 | 5 | Ford | 7.779 | 43.702 | 10,5% | 5,8% | 5,8% | 6,1% |
| 6 | 6 | Honda | 6.769 | 40.154 | 27,9% | 26,0% | 5,0% | 5,6% |
| 7 | 8 | Kia | 5.216 | 23.496 | | | 3,9% | 3,3% |
| 8 | 7 | Mazda | 3.972 | 25.300 | -8,5% | -2,5% | 3,0% | 3,5% |
| 9 | 9 | Hyundai | 3.082 | 16.768 | 24,7% | 52,4% | 2,3% | 2,3% |
| 10 | 10 | Dodge | 3.077 | 15.295 | 15,9% | 16,2% | 2,3% | 2,1% |
| 11 | 11 | Renault | 2.635 | 13.842 | 48,4% | 32,6% | 2,0% | 1,9% |
| 12 | 12 | Seat | 2.011 | 12.158 | 4,1% | 6,6% | 1,5% | 1,7% |
| 13 | 13 | Ram | 1.884 | 10.987 | 12,4% | 25,6% | 1,4% | 1,5% |
| 14 | 18 | BMW | 1.405 | 6.720 | 44,7% | 20,6% | 1,0% | 0,9% |
| 15 | 15 | Audi | 1.325 | 7.379 | 7,3% | 12,3% | 1,0% | 1,0% |
| 16 | 14 | Mitsubishi | 1.181 | 7.670 | -4,8% | -0,3% | 0,9% | 1,1% |
| 17 | 17 | Suzuki | 1.164 | 7.033 | 7,2% | 13,0% | 0,9% | 1,0% |
| 18 | 16 | Jeep | 1.137 | 7.093 | -30,4% | -34,5% | 0,8% | 1,0% |
| 19 | 19 | Mercedes | 928 | 6.174 | 14,9% | 27,3% | 0,7% | 0,9% |
| 20 | 20 | Fiat | 801 | 4.263 | 4,6% | -3,8% | 0,6% | 0,6% |
| 21 | 21 | Peugeot | 680 | 3.767 | 1,5% | 12,8% | 0,5% | 0,5% |
| 22 | 22 | GMC | 556 | 3.352 | 13,0% | 12,9% | 0,4% | 0,5% |
| 23 | 23 | Mini | 455 | 2.707 | 3,4% | 7,3% | 0,3% | 0,4% |
| 24 | 24 | Buick | 298 | 1.726 | 36,7% | 32,8% | 0,2% | 0,2% |
| 25 | 27 | Infiniti | 190 | 1.016 | 40,7% | 26,5% | 0,1% | 0,1% |
| 26 | 25 | Lincoln | 187 | 1.121 | 49,6% | 25,0% | 0,1% | 0,2% |
| 27 | 28 | Acura | 182 | 925 | -26,3% | -19,7% | 0,1% | 0,1% |
| 28 | 26 | Chrysler | 167 | 1.110 | -47,2% | -44,3% | 0,1% | 0,2% |
| 29 | 33 | Isuzu | 160 | 572 | 58,4% | 2,9% | 0,1% | 0,1% |
| 30 | 30 | Volvo | 154 | 705 | | | 0,1% | 0,1% |
| 31 | 31 | Porsche | 122 | 677 | 20,8% | 25,4% | 0,1% | 0,1% |
| 32 | 29 | Cadillac | 118 | 805 | -20,3% | -12,3% | 0,1% | 0,1% |
| 33 | 32 | Subaru | 75 | 632 | -37,5% | -9,6% | 0,1% | 0,1% |
| 34 | 34 | Land Rover | 66 | 491 | -45,0% | -35,1% | | |
| 35 | 35 | Smart | 33 | 267 | -68,9% | -45,7% | | |
| 36 | 36 | Alfa Romeo | 32 | 173 | 88,2% | 124,7% | | |
| 37 | 37 | Jaguar | 13 | 122 | 30,0% | 71,8% | | |
| 38 | 38 | Ferrari | 6 | 36 | 20,0% | 20,0% | | |
| 39 | 39 | Lamborghini | 1 | 9 | -66,7% | -50,0% | | |
| Rank June | Rank H1 2016 | Group | Sales June | Sales H1 2016 | Var June | Var H1 2016 | Share June | Share H1 2016 |
| --- | --- | --- | --- | --- | --- | --- | --- | --- |
| 1 | 1 | Renault-Nissan | 36.309 | 195.795 | 20,4% | 14,0% | 27,0% | 27,1% |
| 2 | 2 | General Motors | 29.153 | 134.570 | 35,4% | 15,8% | 21,7% | 18,6% |
| 3 | 3 | Volkswagen | 20.652 | 118.323 | 21,4% | 16,6% | 15,3% | 16,4% |
| 4 | 7 | Hyundai-Kia | 8.298 | 40.264 | 235,7% | 265,9% | 6,2% | 5,6% |
| 5 | 5 | Ford | 7.966 | 44.823 | 11,2% | 6,2% | 5,9% | 6,2% |
| 6 | 4 | Toyota | 7.824 | 45.930 | 34,3% | 29,6% | 5,8% | 6,4% |
| 7 | 8 | FCA | 7.104 | 38.957 | 0,5% | -0,8% | 5,3% | 5,4% |
| 8 | 6 | Honda | 6.951 | 41.079 | 25,5% | 24,4% | 5,2% | 5,7% |
| 9 | 9 | Mazda | 3.972 | 25.300 | -8,5% | -2,5% | 3,0% | 3,5% |
| 10 | 10 | BMW | 1.860 | 9.427 | 31,8% | 16,5% | 1,4% | 1,3% |
| Rank June | Rank H1 2016 | Model | Sales June | Sales H1 2016 | Var June | Var H1 2016 | Share June | Share H1 2016 |
| --- | --- | --- | --- | --- | --- | --- | --- | --- |
| 1 | 2 | Chevrolet Spark | 8.721 | 32.866 | 220,6% | 49,0% | 6,5% | 4,6% |
| 2 | 1 | Nissan Versa | 7.241 | 39.650 | 66,9% | 43,8% | 5,4% | 5,5% |
| 3 | 3 | Chevrolet Aveo | 6.712 | 30.202 | 1,2% | -14,1% | 5,0% | 4,2% |
| 4 | 4 | Nissan Pick-up | 5.747 | 30.062 | -13,7% | -11,0% | 4,3% | 4,2% |
| 5 | 9 | Chevrolet Sonic | 5.320 | 22.127 | 128,9% | 98,0% | 4,0% | 3,1% |
| 6 | 6 | Volkswagen Jetta | 5.213 | 27.131 | 14,4% | 38,2% | 3,9% | 3,8% |
| 7 | 8 | Nissan March | 4.474 | 24.256 | 0,7% | 8,1% | 3,3% | 3,4% |
| 8 | 5 | Volkswagen Vento | 4.250 | 28.481 | 0,0% | 3,5% | 3,2% | 4,0% |
| 9 | 7 | Nissan Tsuru | 4.190 | 24.837 | 4,4% | 1,3% | 3,1% | 3,4% |
| 10 | 10 | Nissan Sentra | 3.606 | 18.812 | 41,0% | 21,9% | 2,7% | 2,6% |
| 11 | 11 | Volkswagen Gol | 3.157 | 15.870 | 51,1% | 53,8% | 2,4% | 2,2% |
| 12 | 12 | Nissan X-Trail | 3.016 | 14.382 | 11,9% | 21,1% | 2,3% | 2,0% |
| 13 | 13 | Chevrolet Trax | 2.294 | 11.878 | 7,5% | 1,5% | 1,7% | 1,6% |
| 14 | 19 | Ford Figo | 2.111 | 8.555 | | | 1,6% | 1,2% |
| 15 | 21 | Dodge Attitude | 1.923 | 8.435 | 42,4% | 57,1% | 1,4% | 1,2% |
| 16 | 23 | Ford F-Series | 1.807 | 7.639 | 22,1% | -0,9% | 1,3% | 1,1% |
| 17 | 18 | Kia Sportage | 1.707 | 8.661 | | | 1,3% | 1,2% |
| 18 | 14 | Mazda3 | 1.699 | 11.233 | -22,8% | -20,6% | 1,3% | 1,6% |
| 19 | 15 | Nissan Tiida | 1.596 | 9.560 | -33,7% | -27,8% | 1,2% | 1,3% |
| 20 | 20 | Nissan Frontier | 1.575 | 8.489 | 6,2% | 53,6% | 1,2% | 1,2% |
| 21 | 24 | Hyundai Grand i10 | 1.508 | 7.323 | 25,7% | 10,8% | 1,1% | 1,0% |
| 22 | 17 | Toyota Yaris | 1.445 | 9.130 | 136,9% | 93,7% | 1,1% | 1,3% |
| 23 | 16 | Honda CR-V | 1.436 | 9.548 | -28,8% | -15,9% | 1,1% | 1,3% |
| 24 | 22 | Honda HR-V | 1.364 | 8.409 | 13,7% | 133,1% | 1,0% | 1,2% |
| 25 | 42 | Kia Rio | 1.339 | 5.055 | | | 1,0% | 0,7% |
| 26 | 31 | Honda City | 1.290 | 6.303 | 158,0% | 14,4% | 1,0% | 0,9% |
| 27 | 29 | Renault Duster | 1.288 | 6.582 | 86,9% | 58,1% | 1,0% | 0,9% |
| 28 | 28 | Chevrolet Equinox | 1.255 | 6.801 | | | 0,9% | 0,9% |
| 29 | 27 | Chevrolet Silverado | 1.202 | 7.111 | 41,4% | 37,5% | 0,9% | 1,0% |
| 30 | 26 | Seat Ibiza | 1.149 | 7.232 | 7,4% | -1,3% | 0,9% | 1,0% |
| 31 | 33 | Honda Fit | 1.148 | 6.002 | 124,2% | 23,5% | 0,9% | 0,8% |
| 32 | 36 | Ram 700 | 1.122 | 5.493 | 40,3% | 95,0% | 0,8% | 0,8% |
| 33 | 25 | Ford Fiesta | 1.118 | 7.309 | -15,3% | 0,3% | 0,8% | 1,0% |
| 34 | 45 | Kia Forte | 1.090 | 4.225 | | | 0,8% | 0,6% |
| 35 | 34 | Mazda CX-5 | 1.074 | 5.684 | -0,6% | -19,4% | 0,8% | 0,8% |
| 36 | 30 | Toyota Corolla | 1.036 | 6.409 | -0,6% | 4,8% | 0,8% | 0,9% |
| 37 | 32 | Toyota Hilux | 945 | 6.030 | 34,2% | 38,7% | 0,7% | 0,8% |
| 38 | 39 | Honda Civic | 937 | 5.170 | 130,8% | 109,0% | 0,7% | 0,7% |
| 39 | 74 | Toyota Prius | 902 | 2.103 | 948,8% | 248,2% | 0,7% | 0,3% |
| 40 | 46 | Volkswagen Polo | 863 | 3.950 | 115,2% | -6,8% | 0,6% | 0,5% |
(578)