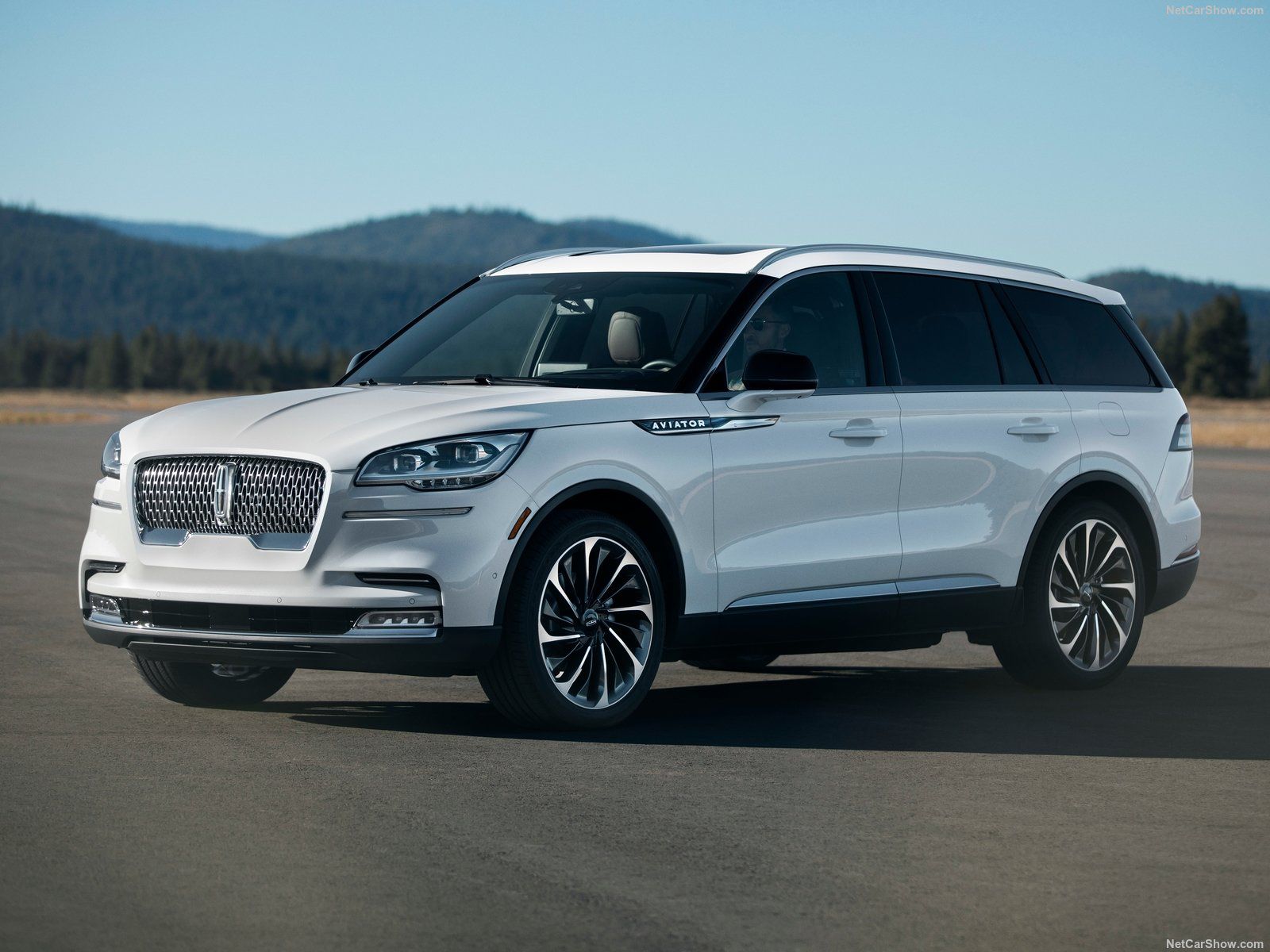 Mexico Cars Market has lost 7.1% in 2018 confirming the decline with actually 20 months of consecutive fall. Nissan on top of the list is losing share and now is at 21%, 4 points down in two years while BAIC is the first Chinese brand landed in the country, with 2.000 sales.
Economic Environment
Available fourth-quarter data points to a moderate cool-off as domestic demand appeared to hobble through year-end. Household spending looks to have been alone at the helm; real wages were on the rise and consumer confidence rode high, both despite elevated inflation. On the other hand, industrial-sector bellwethers have missed the mark in recent months.
Along with the deterioration of activity within the pivotal manufacturing sector, these hint at subdued late-year fixed investment. All this follows a solid third-quarter outturn framed by export-driven gains but a slowdown domestically.
Market Trend
Mexican automotive industry in recent years grew up both in terms of local production and domestic sales, fueled by a roaring economy, exports to North and South America, landing of new players, usually with both production and sales, like Mazda, Hyundai, Kia. Growing uninterruptedly, domestic sales grew up from 987.000 units in the 2012 to an amazing 2016 record of 1.604.000. Now the propellent is gone and after a stable first half, the second half 2017 took a descending direction.
Thus sales started to decline in the 2017 – ending the year at 1.533.000 (-5%) and then is still on place with all the twelve months of the 2018 losing year on year  and with December marking the 20th consecutive month of year-on-year decline. The full year was reported by A.M.I.A., the Association of Mexican Automotive Industry, at 1.421.885, losing 7.1%.
| Market | Sales 2014 | Sales 2015 | Sales 2016 | Sales 2017 | Sales 2018 | '+/- 2018 |
| --- | --- | --- | --- | --- | --- | --- |
| Car+LCV | 1.135.501 | 1.351.783 | 1.604.148 | 1.530.596 | 1.421.885 | -7,1% |
Competitive Arena
At brand-wise, the 2018 market dominator was Nissan selling 312.034 vehicles (-14.4%) with market share at 21.9%, with a declining trend from the historical near 25% quota, due to the success of all the new brands introduced in the market in the last five years.
Behind, Chevrolet consolidated the second place, with 226.286 sales (-8.4%), losing less than the follower, Volkswagen, third with 157.070 (-18.5%).
In fourth place Toyota with 108.761 (+3.1%) followed by Kia with 94.234 (+8.7%), Honda with 83.821 (-5%) and Ford with 68.785 (-15.8%). In eight place Mazda with 58.112 (+7.3%) ahead of Hyundai with 50.016 (+7.5%) and Renault with 27.784 (-8%).
One notable event in 2018 was the official arrival of Chinese carmakers in Mexico, with BAIC becoming the first Chinese manufacturer to ever appear in the Mexican sales charts. Two years after establishing itself in the country (June 2016), and over one year after starting final assembly in Puente Nacional, Veracruz (May 2017) in association with AT Motors with an annual capacity of 6.000 vehicles, BAIC sales started to be reported since June 2018 end the year ended with the Chinese sales just above 2.000 units.
Model wise, the 2018 leader was Nissan Versa for the third consecutive year with 90.883 (-2.3%) followed by the Chevrolet Aveo with 82.035 sales (+24.7%) and the new Chevrolet Beat with 70.656 and the leader in August, the Nissan NP300 with 66.824 (-11.3%).
To read the best-selling ranking with the Top 100 models, see the report dedicated.
Research, Consulting, Data & Forecast
F2M covers intensively this market with several products developed to help any investigation required. Market Researches in PDF are immediately available for download with study on the market since 2005 and with forecast up to the 2025. Auto Data in EXCEL are immediately downloadable with annual sales volume, split by month, for all brands and all models distributed in the market. This year data are released year to date, but you will receive a monthly update until the year-end. All these and more within the  Mexico Corner Store.
| Rank 2018 | Rank 2017 | | Sales 2018 | Sales 2017 | '+/- 2018 | Share 2018 |
| --- | --- | --- | --- | --- | --- | --- |
| 1 | 1 | Nissan | 312.034 | 364.557 | -14,4% | 21,9% |
| 2 | 2 | Chevrolet | 226.286 | 247.126 | -8,4% | 15,9% |
| 3 | 3 | Volkswagen | 157.070 | 192.704 | -18,5% | 11,0% |
| 4 | 4 | Toyota | 108.761 | 105.464 | 3,1% | 7,6% |
| 5 | 6 | Kia | 94.234 | 86.713 | 8,7% | 6,6% |
| 6 | 5 | Honda | 83.821 | 88.195 | -5,0% | 5,9% |
| 7 | 7 | Ford | 68.785 | 81.698 | -15,8% | 4,8% |
| 8 | 8 | Mazda | 58.112 | 54.163 | 7,3% | 4,1% |
| 9 | 9 | Hyundai | 50.016 | 46.534 | 7,5% | 3,5% |
| 10 | 11 | Renault | 27.784 | 30.199 | -8,0% | 2,0% |
| 11 | 14 | Suzuki | 26.380 | 19.255 | 37,0% | 1,9% |
| 12 | 10 | Dodge | 26.250 | 34.334 | -23,5% | 1,8% |
| 13 | 12 | Ram | 24.218 | 24.737 | -2,1% | 1,7% |
| 14 | 13 | Seat | 23.337 | 24.681 | -5,4% | 1,6% |
| 15 | 15 | Mercedes | 20.528 | 17.691 | 16,0% | 1,4% |
| 16 | 16 | BMW | 18.501 | 15.663 | 18,1% | 1,3% |
| 17 | 18 | Audi | 14.781 | 15.051 | -1,8% | 1,0% |
| 18 | 17 | Mitsubishi | 14.061 | 15.286 | -8,0% | 1,0% |
| 19 | 19 | Jeep | 12.797 | 12.661 | 1,1% | 0,9% |
| 20 | 20 | Fiat | 9.938 | 12.498 | -20,5% | 0,7% |
| 21 | 21 | Peugeot | 9.576 | 8.885 | 7,8% | 0,7% |
| 22 | 23 | Mini | 6.589 | 6.133 | 7,4% | 0,5% |
| 23 | 22 | GMC | 5.654 | 6.883 | -17,9% | 0,4% |
| 24 | 24 | Buick | 2.995 | 3.134 | -4,4% | 0,2% |
| 25 | 25 | Acura | 2.156 | 2.167 | -0,5% | 0,2% |
| 26 | 26 | Infiniti | 2.089 | 1.987 | 5,1% | 0,1% |
| 27 | 40 | Baic | 2.033 | - | | 0,1% |
| 28 | 30 | Volvo | 1.940 | 1.417 | 36,9% | 0,1% |
| 29 | 28 | Lincoln | 1.908 | 1.577 | 21,0% | 0,1% |
| 30 | 27 | Isuzu | 1.739 | 1.851 | -6,1% | 0,1% |
| 31 | 29 | Porsche | 1.486 | 1.506 | -1,3% | 0,1% |
| 32 | 35 | Land Rover | 1.403 | 483 | 190,5% | 0,1% |
| 33 | 32 | Subaru | 1.184 | 1.350 | -12,3% | 0,1% |
| 34 | 31 | Cadillac | 1.134 | 1.380 | -17,8% | 0,1% |
| 35 | 33 | Smart | 992 | 1.037 | -4,3% | 0,1% |
| 36 | 34 | Chrysler | 544 | 953 | -42,9% | |
| 37 | 37 | Jaguar | 339 | 168 | 101,8% | |
| 38 | 36 | Alfa Romeo | 275 | 377 | -27,1% | |
| 39 | 38 | Ferrari | 111 | 99 | 12,1% | |
| 40 | 39 | Lamborghini | 39 | 27 | 44,4% | |
| 41 | 40 | Bentley | 4 | | | |
| Rank 2018 | Rank 2017 | | Sales 2018 | Sales 2017 | '+/- 2018 | Share 2018 |
| --- | --- | --- | --- | --- | --- | --- |
| 1 | 1 | Renault Nissan Alliance | 355.968 | 412.029 | -13,6% | 25,0% |
| 2 | 2 | General Motors | 236.069 | 258.523 | -8,7% | 16,6% |
| 3 | 3 | Volkswagen Group | 196.717 | 233.969 | -15,9% | 13,8% |
| 4 | 4 | Hyundai-Kia | 144.250 | 133.247 | 8,3% | 10,1% |
| 5 | 5 | Toyota Group | 108.761 | 105.464 | 3,1% | 7,6% |
| 6 | 6 | Honda Motor | 85.977 | 90.362 | -4,9% | 6,0% |
| 7 | 7 | F.C.A. | 74.133 | 85.659 | -13,5% | 5,2% |
| 8 | 8 | Ford Group | 70.693 | 83.275 | -15,1% | 5,0% |
| 9 | 9 | Mazda | 58.112 | 54.163 | 7,3% | 4,1% |
| 10 | 11 | Suzuki | 26.380 | 19.255 | 37,0% | 1,9% |
| Rank 2018 | Rank 2017 | Model | Sales 2018 | Sales 2017 | '+/- 2018 |
| --- | --- | --- | --- | --- | --- |
| 1 | 1 | Nissan Versa | 90.883 | 93.041 | -2,3% |
| 2 | 3 | Chevrolet Aveo | 82.035 | 65.772 | 24,7% |
| 3 | 9 | Chevrolet Beat | 70.656 | 40.220 | 75,7% |
| 4 | 2 | Nissan NP300 | 66.824 | 75.324 | -11,3% |
| 5 | 4 | Volkswagen Vento | 56.130 | 63.402 | -11,5% |
| 6 | 5 | Nissan March | 53.414 | 54.063 | -1,2% |
| 7 | 8 | Nissan Sentra | 36.472 | 42.746 | -14,7% |
| 8 | 7 | Volkswagen Jetta | 34.625 | 45.246 | -23,5% |
| 9 | 10 | Kia Rio | 32.904 | 29.096 | 13,1% |
| 10 | 11 | Honda CR-V | 23.649 | 27.761 | -14,8% |
| 11 | 17 | Toyota Yaris | 22.832 | 22.619 | 0,9% |
| 12 | 18 | Nissan Kicks | 21.801 | 22.438 | -2,8% |
| 13 | 12 | Ford Figo | 21.031 | 27.144 | -22,5% |
| 14 | 19 | Mazda3 | 20.433 | 21.885 | -6,6% |
| 15 | 25 | Kia Forte | 19.774 | 17.724 | 11,6% |
| 16 | 24 | Toyota Hilux | 18.943 | 19.132 | -1,0% |
| 17 | 20 | Kia Sportage | 18.864 | 20.278 | -7,0% |
| 18 | 14 | Nissan X-Trail | 18.428 | 25.645 | -28,1% |
| 19 | 22 | Honda HR-V | 16.519 | 19.396 | -14,8% |
| 20 | 82 | Chevrolet Cavalier | 16.255 | 4.156 | 291,1% |
| 21 | 23 | Chevrolet Trax | 16.178 | 19.324 | -16,3% |
| 22 | 21 | Dodge Attitude | 16.155 | 19.433 | -16,9% |
| 23 | 26 | Ford F-Series | 15.096 | 16.957 | -11,0% |
| 24 | 27 | Honda City | 14.241 | 16.479 | -13,6% |
| 25 | 43 | Volkswagen Tiguan | 13.820 | 9.604 | 43,9% |
| 26 | 13 | Volkswagen Gol | 13.543 | 26.867 | -49,6% |
| 27 | 33 | Mazda CX-5 | 12.927 | 10.968 | 17,9% |
| 28 | 29 | Mazda CX-3 | 12.466 | 12.855 | -3,0% |
| 29 | 60 | Hyundai Accent | 12.464 | 6.726 | 85,3% |
| 30 | 28 | Seat Ibiza | 12.139 | 14.533 | -16,5% |
(48)