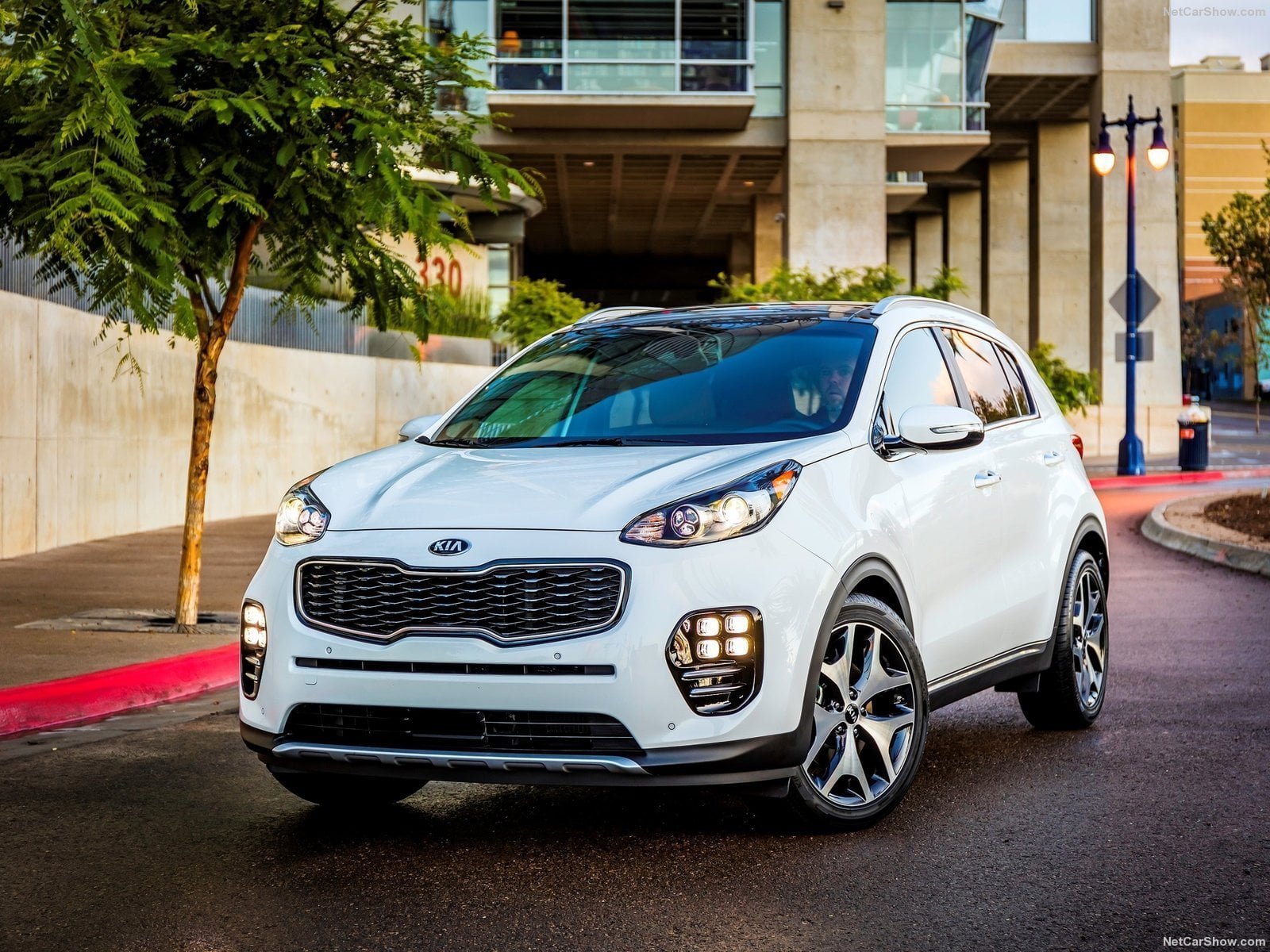 Mexico Vehicles Market in 2015 hit the new all time record with an impressive +19% over the previous year thanks to a strong domestic demand and a roaring economy. Nissan led with market share over 25%.
GDP firmed up in Q3 2015 and was supported by strong momentum in domestic demand. Mexico's economy increased 2.6% year-on-year (Q2: +2.4% year-on-year) as it benefited from still healthy dynamics in private consumption and strong growth in exports of goods and services.
More recent data suggest that private consumption continued to fuel economic growth in Q4 2015, buoyed by ongoing gains in employment and remittances in November and increased consumer confidence in December. On 8 January, Joaquín "El Chapo" Guzmán, leader of the Sinaloa Cartel and the world's most wanted criminal, was recaptured in an operation led by the Mexican army.
This is the third time that Guzmán has been apprehended, which highlights both the degree of corruption in Mexico's security agencies as well as the high political cost for the government. It remains to be seen if the government will extradite Guzmán to the U.S.
At the end of a sensational running with all the 12 month scoring a new record, the Mexican vehicles market ended the 2015 with a new all-time record. While the record had been anticipated by observers before of the start of the year, the entity of increase, near 20%, had been above any expectations.
According to data released by the A.M.I.A., the Association of Mexican Automotive Industry, in December the total light vehicles sales had been 161.302 +21.2% from the correspondent period last year posting the 18th year-on-year increase in a string. Full Year 2015 sales have been 1.351.783, +19.1% from the previous year, beating the previous record enormously.
Competitive Arena
In the entire year, Nissan has sold 327.144 units (+19.0%) with 25.7% of market share and was followed by Chevrolet with 244.625 (+18.3%), Volkswagen with 179.132 (+11.9%), Ford with 87.183 (-10.7%).Toyota with 84.779 (+21.8%) and Honda with 73.505 (+22.2%).
As far as the Group's performance, the leader was Renault-Nissan with 27.6% of market share followed by General Motors with 19.0% and Volkswagen with 16.2%.
As far as the best-selling models, the Chevrolet Aveo was on top with 76.695 units (+17.3%) followed by the Nissan Versa with 64.454 (+19.9%), the Nissan Pick up with 58.876 (+16.3%), the Volkswagen Vento with 53.596 (+38.0%), the Volkswagen Jetta with 51.030 (+36.2%) and the  Nissan March with 49.658 (+35.8%).
To see the best-selling ranking with the Top 100 models in the 2015, see the report dedicated.
Research, Consulting, Data & Forecast Store
F2M covers intensively this market with several products developed to help any investigation required.
Market Researches in PDF are immediately available for download with study on the market since 2005 and with forecast up to the 2020.
Auto Data in EXCEL are immediately downloadable with annual sales volume, split by month, for all brands and all models distributed in the market. This year data are released year to date, but you will receive a monthly update until the year-end.
All these and more within our  Mexico Store.
Below, you can sort our interactive tables to see data regarding Brands, Groups and Models. Please bear in mind that sales data are subject to adjustments as sources will update their information. This report is updated at the publishing date and will not be modified while the next on this subject will always have the year to date data updated.
| Rank Dec | Rank 2015 | Brand | Dec | 2015 | Var | 2015 Var | Dec % | 2015 % |
| --- | --- | --- | --- | --- | --- | --- | --- | --- |
| 1 | 1 | Nissan | 38.582 | 347.124 | 10,4% | 19,0% | 23,9% | 25,7% |
| 2 | 2 | Chevrolet | 31.734 | 244.625 | 35,0% | 18,3% | 19,7% | 18,1% |
| 3 | 3 | Volkswagen | 18.078 | 179.132 | 14,8% | 11,9% | 11,2% | 13,3% |
| 5 | 4 | Ford | 11.224 | 87.523 | 19,5% | 10,7% | 7,0% | 6,5% |
| 4 | 5 | Toyota | 12.226 | 84.779 | 24,4% | 21,8% | 7,6% | 6,3% |
| 6 | 6 | Honda | 9.524 | 73.505 | 10,4% | 22,2% | 5,9% | 5,4% |
| 7 | 7 | Mazda | 8.213 | 57.394 | 58,2% | 40,0% | 5,1% | 4,2% |
| 8 | 8 | Dodge | 3.326 | 30.131 | 91,1% | 25,1% | 2,1% | 2,2% |
| 11 | 9 | Hyundai | 2.676 | 26.251 | 15,8% | 117,6% | 1,7% | 1,9% |
| 10 | 10 | Renault | 2.805 | 24.320 | -4,5% | -2,3% | 1,7% | 1,8% |
| 12 | 11 | Seat | 2.327 | 24.148 | 38,8% | 13,2% | 1,4% | 1,8% |
| 13 | 12 | Jeep | 2.182 | 21.935 | -22,6% | -13,9% | 1,4% | 1,6% |
| 9 | 13 | Ram | 3.044 | 20.973 | -1,4% | 37,6% | 1,9% | 1,6% |
| 15 | 14 | Mitsubishi | 1.796 | 16.284 | 21,3% | 38,2% | 1,1% | 1,2% |
| 16 | 15 | Audi | 1.516 | 14.147 | 4,0% | 9,3% | 0,9% | 1,0% |
| 18 | 16 | Suzuki | 1.166 | 12.914 | -4,4% | 3,2% | 0,7% | 1,0% |
| 19 | 17 | BMW | 1.138 | 12.170 | 8,3% | 15,9% | 0,7% | 0,9% |
| 14 | 18 | Kia | 2.115 | 11.021 | | | 1,3% | 0,8% |
| 17 | 19 | Mercedes | 1.387 | 10.795 | 29,4% | 17,7% | 0,9% | 0,8% |
| 20 | 20 | Fiat | 1.109 | 9.362 | 30,2% | 18,0% | 0,7% | 0,7% |
| 23 | 21 | Peugeot | 588 | 7.295 | 1,9% | 18,7% | 0,4% | 0,5% |
| 21 | 22 | GMC | 949 | 6.597 | 59,4% | 11,2% | 0,6% | 0,5% |
| 24 | 23 | Mini | 535 | 5.305 | -8,2% | 20,6% | 0,3% | 0,4% |
| 25 | 24 | Chrysler | 396 | 4.059 | 65,0% | 2,5% | 0,2% | 0,3% |
| 26 | 25 | Buick | 283 | 3.102 | 26,6% | 13,5% | 0,2% | 0,2% |
| 27 | 26 | Acura | 263 | 2.423 | -23,3% | -6,6% | 0,2% | 0,2% |
| 28 | 27 | Lincoln | 260 | 2.071 | 21,5% | 10,9% | 0,2% | 0,2% |
| 30 | 28 | Isuzu | 201 | 1.979 | -51,6% | 9,7% | 0,1% | 0,1% |
| 31 | 29 | Cadillac | 191 | 1.866 | 80,9% | 32,0% | 0,1% | 0,1% |
| 29 | 30 | Infiniti | 203 | 1.818 | 6,8% | 23,3% | 0,1% | 0,1% |
| 32 | 31 | Subaru | 185 | 1.618 | 41,2% | 14,8% | 0,1% | 0,1% |
| 33 | 32 | Land Rover | 139 | 1.346 | -22,8% | -17,4% | 0,1% | 0,1% |
| 22 | 33 | Volvo | 754 | 1.333 | 797,6% | 25,4% | 0,5% | 0,1% |
| 34 | 34 | Porsche | 122 | 1.208 | -2,4% | 23,9% | 0,1% | 0,1% |
| 39 | 35 | Smart | 2 | 695 | -98,6% | -50,0% | 0,0% | 0,1% |
| 35 | 36 | Alfa Romeo | 29 | 229 | 625,0% | 209,5% | 0,0% | 0,0% |
| 36 | 37 | Jaguar | 22 | 190 | 10,0% | 5,0% | 0,0% | 0,0% |
| 37 | 38 | Ferrari | 8 | 75 | 60,0% | 19,0% | 0,0% | 0,0% |
| 38 | 39 | Lamborghini | 4 | 41 | 100,0% | 41,4% | 0,0% | 0,0% |
| Rank Dec | Rank 2015 | Group | Dec | 2015 | Var | 2015 Var | Dec % | 2015 % |
| --- | --- | --- | --- | --- | --- | --- | --- | --- |
| 1 | 1 | Renault-Nissan | 41.590 | 373.262 | 9,3% | 17,3% | 25,8% | 27,6% |
| 2 | 2 | General Motors | 33.157 | 256.190 | 35,7% | 18,1% | 20,6% | 19,0% |
| 3 | 3 | Volkswagen | 22.047 | 218.676 | 16,0% | 11,9% | 13,7% | 16,2% |
| 5 | 4 | Ford | 11.484 | 89.594 | 19,5% | 10,7% | 7,1% | 6,6% |
| 6 | 5 | FCA | 10.094 | 86.764 | 15,4% | 12,9% | 6,3% | 6,4% |
| 4 | 6 | Toyota | 12.226 | 84.779 | 24,4% | 21,8% | 7,6% | 6,3% |
| 7 | 7 | Honda | 9.787 | 75.928 | 9,1% | 21,1% | 6,1% | 5,6% |
| 8 | 8 | Mazda | 8.213 | 57.394 | 58,2% | 40,0% | 5,1% | 4,2% |
| 9 | 9 | Hyundai-Kia | 4.791 | 37.272 | 107,3% | 209,0% | 3,0% | 2,8% |
| 11 | 10 | BMW | 1.673 | 17.475 | 2,4% | 17,3% | 1,0% | 1,3% |
| Rank Dec | Rank 2015 | Model | Sales Dec | Sales 2015 | Dec Var | 2015 Var | Share Dec | Share 2015 |
| --- | --- | --- | --- | --- | --- | --- | --- | --- |
| 1 | 1 | Chevrolet Aveo | 10.145 | 76.695 | 39,1% | 17,3% | 6,3% | 5,7% |
| 2 | 2 | Nissan Versa | 8.149 | 64.454 | 41,0% | 19,9% | 5,1% | 4,8% |
| 8 | 3 | Nissan Pick-up | 4.633 | 58.876 | -6,6% | 16,3% | 2,9% | 4,4% |
| 10 | 4 | Volkswagen Vento | 4.312 | 53.096 | -5,3% | 38,0% | 2,7% | 3,9% |
| 3 | 5 | Volkswagen Jetta | 6.115 | 51.030 | 1,3% | 36,2% | 3,8% | 3,8% |
| 4 | 6 | Nissan March | 5.368 | 49.658 | 2,5% | 35,8% | 3,3% | 3,7% |
| 7 | 7 | Nissan Tsuru | 5.144 | 49.134 | 16,6% | 7,9% | 3,2% | 3,6% |
| 6 | 8 | Chevrolet Spark | 5.221 | 42.829 | 57,7% | 17,4% | 3,2% | 3,2% |
| 11 | 9 | Nissan Sentra | 4.237 | 35.996 | 10,2% | 17,5% | 2,6% | 2,7% |
| 9 | 10 | Chevrolet Sonic | 4.339 | 31.120 | 66,9% | 37,6% | 2,7% | 2,3% |
| 13 | 11 | Mazda3 | 3.297 | 29.982 | 55,0% | 48,9% | 2,0% | 2,2% |
| 19 | 12 | Nissan Tiida | 2.540 | 27.414 | -42,7% | -3,2% | 1,6% | 2,0% |
| 16 | 13 | Nissan X-Trail | 3.121 | 25.668 | 24,8% | 119,7% | 1,9% | 1,9% |
| 5 | 14 | Honda HR-V | 5.301 | 25.134 | | | 3,3% | 1,9% |
| 12 | 15 | Volkswagen Gol | 3.367 | 25.079 | 110,0% | 22,5% | 2,1% | 1,9% |
| 17 | 16 | Chevrolet Trax | 3.065 | 24.593 | 10,6% | 25,7% | 1,9% | 1,8% |
| 73 | 17 | Chevrolet Matiz | 448 | 23.786 | -82,0% | 11,3% | 0,3% | 1,8% |
| 18 | 18 | Honda CR-V | 2.744 | 23.420 | -22,0% | -7,1% | 1,7% | 1,7% |
| 23 | 19 | Ford Fiesta | 1.826 | 16.410 | 69,9% | 28,8% | 1,1% | 1,2% |
| 15 | 20 | Toyota Yaris | 3.162 | 15.654 | 291,3% | 97,5% | 2,0% | 1,2% |
| 31 | 21 | Seat Ibiza | 1.544 | 15.258 | 28,7% | 11,1% | 1,0% | 1,1% |
| 25 | 22 | Mazda CX-5 | 1.738 | 14.782 | 9,7% | 20,7% | 1,1% | 1,1% |
| 21 | 23 | Ford F-Series | 2.210 | 14.370 | 10,5% | -10,6% | 1,4% | 1,1% |
| 14 | 24 | Chevrolet Silverado | 3.236 | 14.276 | 13,5% | 7,8% | 2,0% | 1,1% |
| 30 | 25 | Dodge Attitude | 1.562 | 13.778 | | | 1,0% | 1,0% |
(819)