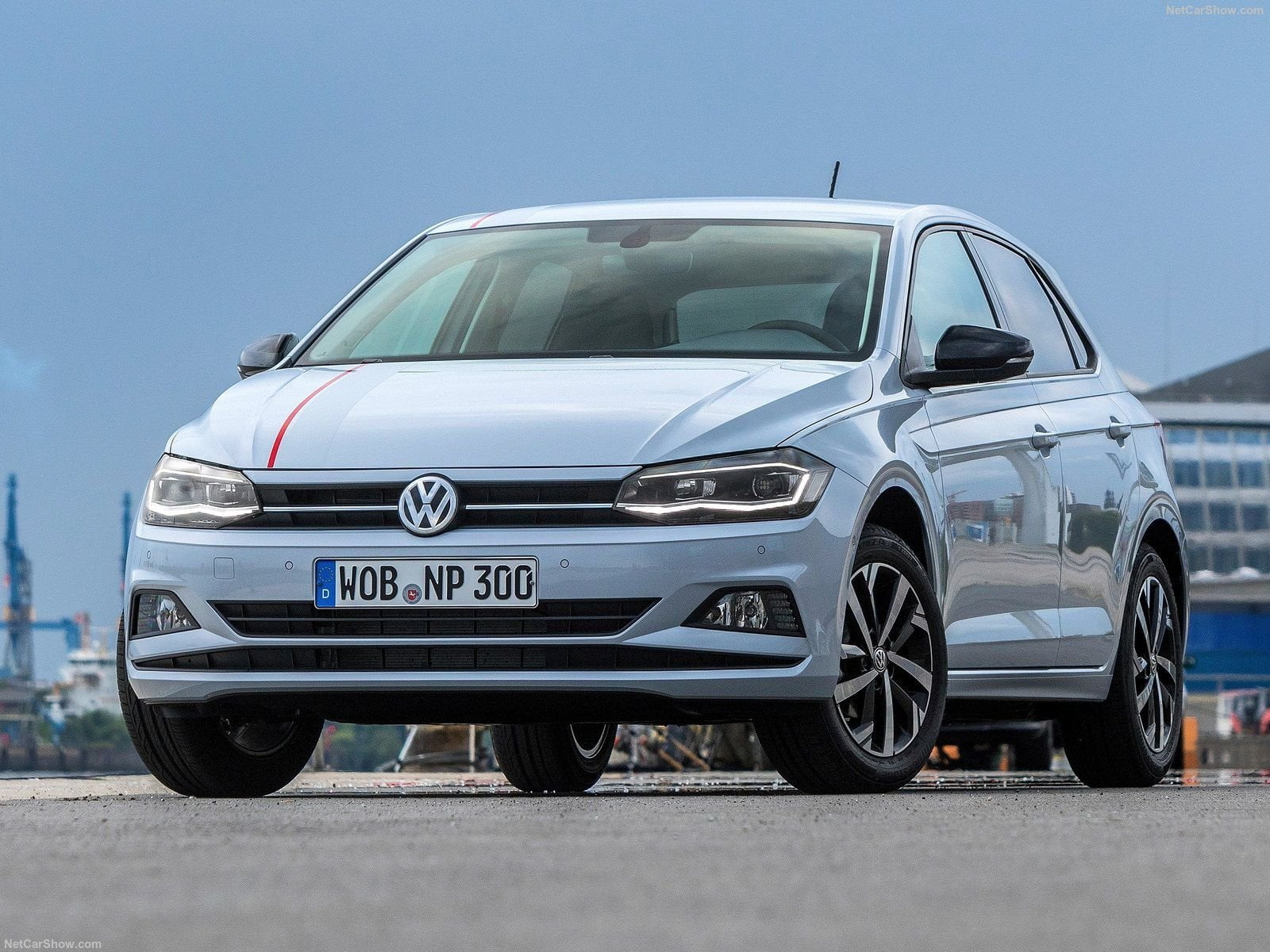 Netherlands best selling cars ranking in the 2018 has a new leader, the Volkswagen Polo, up 7 spots, after two years under Renault Clio leadership. The Toyota Aygo enters the Top10, while the Ford Fiesta and the Peugeot 108 performed brilliantly.
According to data released by the RAI Vereeniging, the Dutch Association of Car Manufacturers, in the 2018 car passenger's sales grew up at 446.589, improving by 7.7% from the 2017.
However, during the year the almost positive first half was followed by a less positive trend in the second, influenced by WLTP introduction as well, with recent months all negative and a 2019 outlook uncertain.
The 2018 best-selling car was the Volkswagen Polo, for the third time in its history, with 14.585 sales (+68.5%)
In second place the 2016 and 2017 leader, the Renault Clio, with 12.001 (+1.9%) ahead of the Kia Picanto with 10.997 (+14.3%).
In fourth place the Ford Fiesta with 10.850 units (+23.9%) followed by the Opel Karl with 10.170 (+2.7%) the Volkswagen Up! with 10.023 (-7.6%) and the Volkswagen Golf  with 9.696 (-3.3%) .
In eight place  the Peugeot 108 with 8.872 (+24.8%) ahead of the Renault Captur with 7.811 units (-1.7%) and the Toyota Aygo with 7.615 (+2.1%).
Research, Consulting, Data & Forecast
F2M covers intensively this market with several products developed to help any investigation required. Market Researches in PDF are immediately available for download with study on the market since 2005 and with forecast up to the 2022. Auto Data in EXCEL are immediately downloadable with annual sales volume, split by month, for all brands and all models distributed in the market. This year data are released year to date, but you will receive a monthly update until the year-end. All these and more within the Netherlands Store.
| Rank 2018 | Rank 2017 | Model | Sales 2018 | Sales 2017 | '+/- 2018 |
| --- | --- | --- | --- | --- | --- |
| 1 | 8 | Volkswagen Polo | 14.585 | 8.654 | 68,5% |
| 2 | 1 | Renault Clio | 12.001 | 11.779 | 1,9% |
| 3 | 5 | Kia Picanto | 10.997 | 9.623 | 14,3% |
| 4 | 7 | Ford Fiesta | 10.850 | 8.755 | 23,9% |
| 5 | 4 | Opel Karl | 10.170 | 9.905 | 2,7% |
| 6 | 2 | Volkswagen Up! | 10.023 | 10.846 | -7,6% |
| 7 | 3 | Volkswagen Golf | 9.696 | 10.026 | -3,3% |
| 8 | 12 | Peugeot 108 | 8.872 | 7.111 | 24,8% |
| 9 | 9 | Renault Captur | 7.811 | 7.944 | -1,7% |
| 10 | 11 | Toyota Aygo | 7.615 | 7.457 | 2,1% |
| 11 | 6 | Opel Astra | 7.181 | 9.448 | -24,0% |
| 12 | 13 | Toyota Yaris | 6.930 | 6.935 | -0,1% |
| 13 | 10 | Renault Mégane | 6.685 | 7.723 | -13,4% |
| 14 | 16 | Skoda Octavia | 6.565 | 6.252 | 5,0% |
| 15 | 15 | Peugeot 208 | 6.522 | 6.844 | -4,7% |
| 16 | 14 | Nissan Qashqai | 6.193 | 6.891 | -10,1% |
| 17 | 18 | Ford Focus | 6.096 | 5.843 | 4,3% |
| 18 | 24 | Hyundai i10 | 5.921 | 5.163 | 14,7% |
| 19 | 27 | Kia Niro | 5.851 | 4.546 | 28,7% |
| 20 | 20 | Opel Corsa | 5.835 | 5.443 | 7,2% |
| 21 | 68 | Tesla Model S | 5.633 | 2.051 | 174,6% |
| 22 | 21 | Volkswagen Tiguan | 5.309 | 5.423 | -2,1% |
| 23 | 26 | Mercedes M Class | 4.914 | 4.915 | 0,0% |
| 24 | 28 | Toyota C-HR | 4.689 | 4.502 | 4,2% |
| 25 | 17 | Fiat 500 | 4.663 | 5.888 | -20,8% |
| 26 | 30 | Renault Twingo | 4.599 | 4.115 | 11,8% |
| 27 | 25 | Volvo V40 | 4.542 | 5.154 | -11,9% |
| 28 | 22 | Peugeot 3008 | 4.512 | 5.242 | -13,9% |
| 29 | 57 | Nissan Micra | 4.422 | 2.437 | 81,5% |
| 30 | 23 | Peugeot 2008 | 4.371 | 5.233 | -16,5% |
| 31 | 19 | Citroen C3 | 4.331 | 5.686 | -23,8% |
| 32 | 222 | volkswagen T-Roc | 4.285 | 57 | 7417,5% |
| 33 | 29 | Peugeot 308 | 4.257 | 4.384 | -2,9% |
| 34 | 33 | Mazda CX-5 | 4.235 | 3.689 | 14,8% |
| 35 | 34 | Mini | 4.212 | 3.659 | 15,1% |
| 36 | 32 | Citroen C1 | 4.194 | 3.925 | 6,9% |
| 37 | 82 | Opel Crossland X | 3.900 | 1.683 | 131,7% |
| 38 | 31 | Audi A3 | 3.822 | 4.092 | -6,6% |
| 39 | 60 | Volvo V60 | 3.549 | 2.314 | 53,4% |
| 40 | 267 | Jaguar I-Pace | 3.495 | - | |
| 41 | 39 | BMW 3 Series | 3.452 | 3.170 | 8,9% |
| 42 | 139 | Nissan Leaf | 3.369 | 511 | 559,3% |
| 43 | 163 | Opel Grandland X | 3.364 | 304 | 1006,6% |
| 44 | 35 | Skoda Fabia | 3.350 | 3.608 | -7,2% |
| 45 | 48 | Mitsubishi Space Star | 3.332 | 2.732 | 22,0% |
| 46 | 38 | BMW 5 Series | 3.175 | 3.192 | -0,5% |
| 47 | 87 | Suzuki Swift | 3.048 | 1.454 | 109,6% |
| 48 | 52 | BMW 1 Series | 2.980 | 2.554 | 16,7% |
| 49 | 93 | Tesla Model X | 2.966 | 1.236 | 140,0% |
| 50 | 45 | Mercedes A Class | 2.924 | 2.894 | 1,0% |
| 51 | 42 | Mercedes C Class | 2.908 | 2.944 | -1,2% |
| 52 | 75 | Peugeot 5008 | 2.890 | 1.760 | 64,2% |
| 53 | 267 | Volvo XC40 | 2.817 | - | |
| 54 | 47 | Seat Ibiza | 2.772 | 2.805 | -1,2% |
| 55 | 37 | Volkswagen Passat | 2.629 | 3.206 | -18,0% |
| 56 | 64 | Volvo XC60 | 2.627 | 2.159 | 21,7% |
| 57 | 44 | Suzuki Ignis | 2.591 | 2.897 | -10,6% |
| 58 | 50 | Seat Leon | 2.579 | 2.624 | -1,7% |
| 59 | 190 | Hyundai Kona | 2.536 | 166 | 1427,7% |
| 60 | 41 | Toyota Auris | 2.472 | 3.014 | -18,0% |
| 61 | 63 | Mercedes B Class | 2.452 | 2.208 | 11,1% |
| 62 | 49 | Audi A4 | 2.450 | 2.665 | -8,1% |
| 63 | 55 | Ford Kuga | 2.374 | 2.523 | -5,9% |
| 64 | 43 | Renault Scénic | 2.328 | 2.936 | -20,7% |
| 65 | 47 | Renault Kadjar | 2.301 | 2.805 | -18,0% |
| 66 | 56 | Kia Sportage | 2.295 | 2.440 | -5,9% |
| 67 | 67 | Skoda Citigo | 2.219 | 2.052 | 8,1% |
| 68 | 102 | Ford Ecosport | 2.206 | 1.118 | 97,3% |
| 69 | 53 | BMW X1 | 2.164 | 2.552 | -15,2% |
| 70 | 59 | Hyundai i20 | 2.162 | 2.316 | -6,6% |
| 71 | 171 | Citroen C3 Aircross | 2.124 | 263 | 707,6% |
| 72 | 61 | BMW 2 Series Active Tourer | 2.115 | 2.288 | -7,6% |
| 73 | 206 | Seat Arona | 2.113 | 93 | 2172,0% |
| 74 | 62 | Audi A1 | 2.098 | 2.239 | -6,3% |
| 75 | 78 | Hyundai Ioniq | 2.078 | 1.731 | 20,0% |
| 76 | 40 | Kia Rio | 2.070 | 3.066 | -32,5% |
| 77 | 89 | Kia Cee'd | 2.061 | 1.364 | 51,1% |
| 78 | 65 | Mazda CX-3 | 2.057 | 2.131 | -3,5% |
| 79 | 73 | Skoda Superb | 2.045 | 1.839 | 11,2% |
| 80 | 66 | Mazda2 | 1.965 | 2.054 | -4,3% |
| 81 | 160 | Kia Stonic | 1.941 | 307 | 532,2% |
| 82 | 54 | Suzuki Celerio | 1.932 | 2.529 | -23,6% |
| 83 | 79 | Mercedes CLA | 1.925 | 1.711 | 12,5% |
| 84 | 36 | Opel Mokka | 1.878 | 3.407 | -44,9% |
| 85 | 255 | Skoda Karoq | 1.797 | 12 | 14875,0% |
| 86 | 84 | Opel Insignia | 1.772 | 1.509 | 17,4% |
| 87 | 58 | Citroen C4 Cactus | 1.710 | 2.359 | -27,5% |
| 88 | 71 | Mercedes E Class | 1.647 | 1.846 | -10,8% |
| 89 | 109 | BMW i3 | 1.613 | 881 | 83,1% |
| 90 | 80 | BMW 4 Series | 1.553 | 1.704 | -8,9% |
| 91 | 74 | Dacia Logan | 1.531 | 1.808 | -15,3% |
| 92 | 72 | Audi Q2 | 1.521 | 1.840 | -17,3% |
| 93 | 92 | Skoda Kodiaq | 1.503 | 1.288 | 16,7% |
| 94 | 88 | Mini Countryman | 1.474 | 1.445 | 2,0% |
| 95 | 76 | Seat Ateca | 1.440 | 1.743 | -17,4% |
| 96 | 77 | Citroen C4 Picasso | 1.435 | 1.735 | -17,3% |
| 97 | 70 | Fiat Panda | 1.420 | 1.877 | -24,3% |
| 98 | 46 | Hyundai Tucson | 1.375 | 2.884 | -52,3% |
| 99 | 51 | Volvo V90 | 1.334 | 2.568 | -48,1% |
| 100 | 91 | Smart Forfour | 1.324 | 1.305 | 1,5% |
(16)