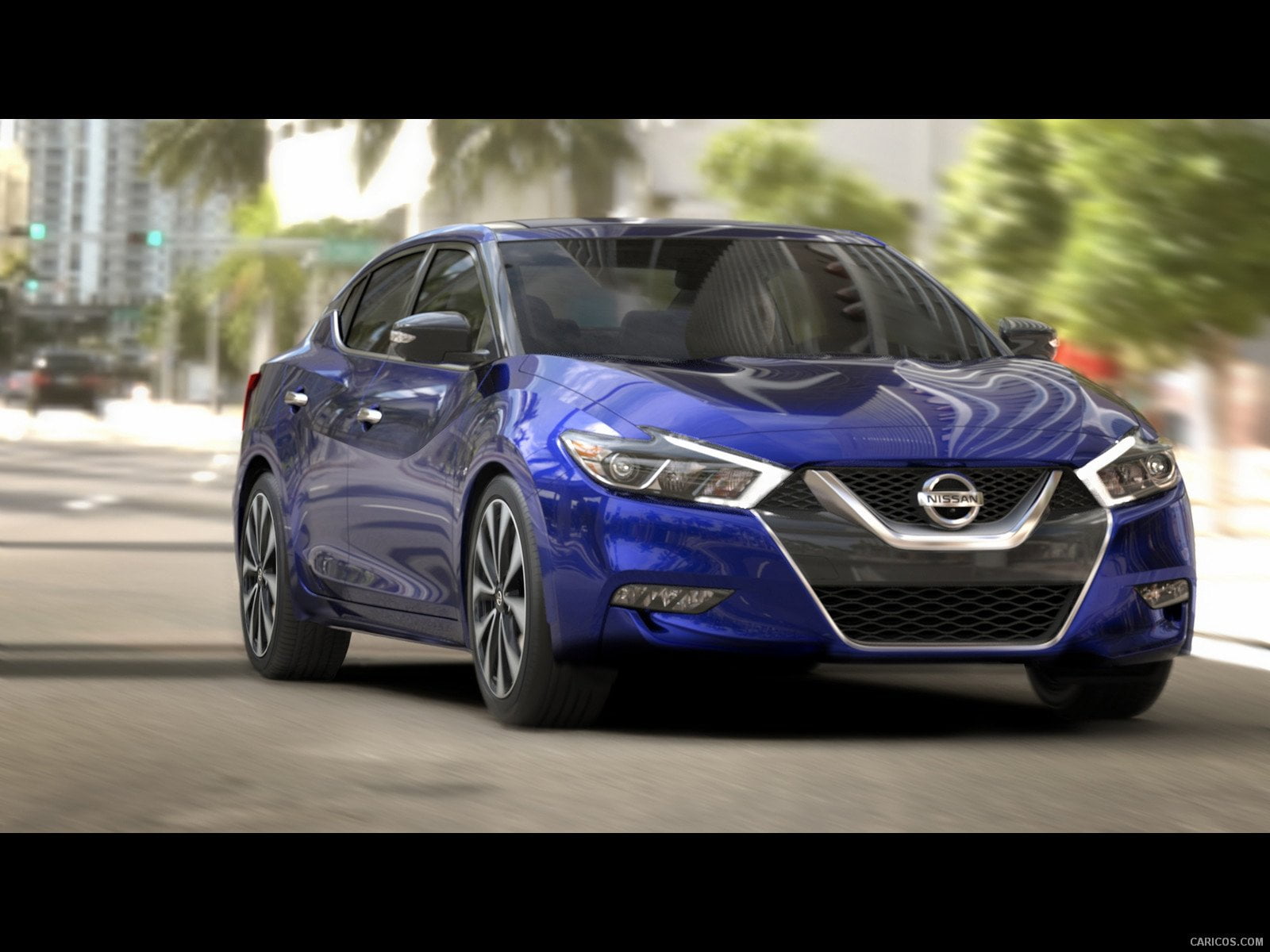 New Zealand Cars Market in October posted the best growth year to date, fueled by a solid economic footing. Toyota kept the leadership followed by a roaring Holden and Ford.
New Zealand is one of the few bright spots among industrialized economies. Loose monetary conditions, gains in real disposable income and solid growth in the construction, retail and tourism sectors have continued despite weak external demand, putting the economy on a solid footing.
Meantime, the new vehicles sales in October hit the 15th y.o.y. growth in a string, performing the best increase year to date.
Indeed, according to data released by the M.I.A., the Motor Industry Association of New Zealand, the total vehicles sales in October had been 14.706, up 19.2%.
The total new vehicles sold year to date October had been 122.869, up 11.4%.
Market leader in October was, of course, Toyota with 3.287 (-1.1%) with market share at 22.4%, followed by Holden with 1.866 units (+43.0%), Ford with 1.624 sales (+32.9%), Mazda with 1.067 (+3.8%) and Nissan with 781 (+54.7%). In sixth place Mitsubishi with 764 sales (+25.0%), followed by Hyundai with 592 (-19.5%).
Toyota dominated the performance by group with market share at 23.2%, followed by General Motors with 12.7%, Ford with 11.0%, Mazda with 7.3% and Hyundai-Kia with 7.1%.
The Toyota Corolla was on top of the best-selling models list with 1.210 (-9.3%) followed by the Ford Ranger with 768 (+37.6%), the Toyota Hilux  with 512 (-22.2%),  the Toyota Yaris with 362 (-4.7%) and the Holden Commodore with 356 (+32.8%).
Below, you can sort our interactive tables to see data regarding Brands, Groups and Models. Please bear in mind that sales data are subject to adjustments as sources will update their information. This report is updated at the publishing date and will not be modified while the next on this subject will report year to date data updated.
| Rank Oct | Rank 2016 | Brand | Sales Oct | Sales 2016 | Var Oct | Var 2016 | Share Oct | Share 2016 |
| --- | --- | --- | --- | --- | --- | --- | --- | --- |
| 1 | 1 | Toyota | 3.287 | 21.801 | -1,1% | 1,4% | 22,4% | 17,7% |
| 2 | 3 | Holden | 1.866 | 11.754 | 43,0% | 0,9% | 12,7% | 9,5% |
| 3 | 2 | Ford | 1.624 | 14.327 | 32,9% | 25,8% | 11,0% | 11,6% |
| 4 | 4 | Mazda | 1.067 | 9.420 | 3,8% | 10,1% | 7,3% | 7,6% |
| 5 | 6 | Nissan | 781 | 7.135 | 54,7% | 9,3% | 5,3% | 5,8% |
| 6 | 5 | Mitsubishi | 764 | 7.444 | 25,0% | 7,6% | 5,2% | 6,0% |
| 7 | 7 | Hyundai | 592 | 6.981 | -19,5% | -3,8% | 4,0% | 5,7% |
| 8 | 10 | Volkswagen | 478 | 4.341 | 51,3% | -1,2% | 3,3% | 3,5% |
| 9 | 8 | Kia | 458 | 4.548 | 70,9% | 68,1% | 3,1% | 3,7% |
| 10 | 9 | Suzuki | 419 | 4.464 | 2,2% | 19,9% | 2,8% | 3,6% |
| 11 | 12 | Honda | 387 | 3.401 | 36,3% | 7,1% | 2,6% | 2,8% |
| 12 | 14 | Mercedes | 367 | 2.829 | 28,8% | 19,9% | 2,5% | 2,3% |
| 13 | 15 | SsangYong | 323 | 1.939 | 22,3% | 3,7% | 2,2% | 1,6% |
| 14 | 13 | Isuzu | 307 | 3.210 | 43,5% | 26,3% | 2,1% | 2,6% |
| 15 | 11 | Subaru | 208 | 3.613 | 8,9% | 84,4% | 1,4% | 2,9% |
| 16 | 16 | BMW | 158 | 1.555 | -14,6% | -5,0% | 1,1% | 1,3% |
| 17 | 17 | Audi | 148 | 1.508 | 22,3% | -4,3% | 1,0% | 1,2% |
| 18 | 18 | Jeep | 147 | 1.120 | -8,7% | -10,3% | 1,0% | 0,9% |
| 19 | 20 | Skoda | 116 | 1.049 | 26,1% | 18,7% | 0,8% | 0,9% |
| 20 | 19 | Land Rover | 101 | 1.106 | 12,2% | 23,7% | 0,7% | 0,9% |
| 21 | 21 | Fiat | 100 | 944 | -48,7% | -19,4% | 0,7% | 0,8% |
| 22 | 22 | LDV | 93 | 788 | 244,4% | 191,9% | 0,6% | 0,6% |
| 23 | 23 | Peugeot | 75 | 711 | -12,8% | 3,2% | 0,5% | 0,6% |
| 24 | 33 | Renault | 65 | 281 | 209,5% | 26,6% | 0,4% | 0,2% |
| 25 | 24 | Lexus | 64 | 590 | 28,0% | 12,8% | 0,4% | 0,5% |
| 26 | 28 | Foton | 61 | 491 | 45,2% | 14,5% | 0,4% | 0,4% |
| 26 | 25 | Hino | 61 | 574 | 24,5% | 3,6% | 0,4% | 0,5% |
| 27 | 27 | Mini | 60 | 504 | 3,4% | -4,5% | 0,4% | 0,4% |
| 28 | 31 | Dodge | 58 | 411 | 45,0% | -25,9% | 0,4% | 0,3% |
| 29 | 26 | Volvo | 52 | 526 | 26,8% | 35,6% | 0,4% | 0,4% |
| 30 | 30 | Porsche | 50 | 416 | 72,4% | 0,0% | 0,3% | 0,3% |
| 31 | 29 | Mitsubishi Fuso | 39 | 440 | -27,8% | -19,3% | 0,3% | 0,4% |
| 32 | 35 | Volvo Trucks | 37 | 223 | 131,3% | 39,4% | 0,3% | 0,2% |
| 33 | 40 | Scania | 36 | 164 | | | 0,2% | 0,1% |
| 34 | 32 | Jaguar | 35 | 324 | 288,9% | 121,9% | 0,2% | 0,3% |
| 35 | 36 | Man | 34 | 204 | 126,7% | 31,6% | 0,2% | 0,2% |
| 36 | 39 | Mahindra | 31 | 166 | 210,0% | -3,5% | 0,2% | 0,1% |
| 37 | 34 | Citroen | 29 | 224 | 45,0% | 12,0% | 0,2% | 0,2% |
| 38 | 37 | UD Trucks | 18 | 195 | -10,0% | -9,3% | 0,1% | 0,2% |
| 39 | 41 | Iveco | 16 | 156 | 14,3% | 59,2% | 0,1% | 0,1% |
| 39 | 45 | Great Wall | 16 | 93 | 0,0% | -76,5% | 0,1% | 0,1% |
| 40 | 38 | DAF | 14 | 176 | -26,3% | -7,4% | 0,1% | 0,1% |
| 41 | 46 | Freightliner | 7 | 76 | -41,7% | -23,2% | 0,0% | 0,1% |
| 42 | 42 | Kenworth | 6 | 135 | -70,0% | -13,5% | 0,0% | 0,1% |
| 42 | 44 | Alfa Romeo | 6 | 102 | -40,0% | 22,9% | 0,0% | 0,1% |
| 43 | 55 | Tesla | 4 | 23 | 100,0% | 53,3% | 0,0% | 0,0% |
| 43 | 47 | Yamaha | 4 | 72 | -55,6% | -20,0% | 0,0% | 0,1% |
| 43 | 49 | Can-am | 4 | 52 | -20,0% | 23,8% | 0,0% | 0,0% |
| 43 | 59 | International | 4 | 18 | 100,0% | 28,6% | 0,0% | 0,0% |
| 44 | 59 | Ram | 3 | 18 | | | 0,0% | 0,0% |
| 44 | 52 | Bentley | 3 | 33 | 50,0% | 13,8% | 0,0% | 0,0% |
| 45 | 67 | Chevrolet | 2 | 2 | | -60,0% | 0,0% | 0,0% |
| 45 | 60 | Western Star | 2 | 17 | 0,0% | -15,0% | 0,0% | 0,0% |
| 45 | 48 | Maserati | 2 | 59 | -71,4% | 3,5% | 0,0% | 0,0% |
| 45 | 57 | Lamborghini | 2 | 21 | | 75,0% | 0,0% | 0,0% |
| 45 | 50 | Mack | 2 | 51 | -60,0% | 2,0% | 0,0% | 0,0% |
| 45 | 43 | Chery | 2 | 118 | -85,7% | -31,4% | 0,0% | 0,1% |
| 45 | 67 | Lotus | 2 | 2 | | -66,7% | 0,0% | 0,0% |
| 46 | 65 | Rolls-Royce | 1 | 4 | 0,0% | 33,3% | 0,0% | 0,0% |
| 46 | 67 | Terex | 1 | 2 | | | 0,0% | 0,0% |
| 46 | 68 | Liebherr | 1 | 1 | | | 0,0% | 0,0% |
| 46 | 59 | McLaren | 1 | 18 | 0,0% | 125,0% | 0,0% | 0,0% |
| 46 | 54 | Ferrari | 1 | 30 | | 87,5% | 0,0% | 0,0% |
| 46 | 62 | MG | 1 | 11 | 0,0% | -59,3% | 0,0% | 0,0% |
| 46 | 65 | ZX Auto | 1 | 4 | 0,0% | 33,3% | 0,0% | 0,0% |
| 46 | 56 | Chrysler | 1 | 22 | -85,7% | -42,1% | 0,0% | 0,0% |
| 46 | 58 | Aston Martin | 1 | 19 | -66,7% | -45,7% | 0,0% | 0,0% |
| Rank Oct | Rank 2016 | Group | Sales Oct | Sales 2016 | Var Oct | Var 2016 | Share Oct | Share 2016 |
| --- | --- | --- | --- | --- | --- | --- | --- | --- |
| 1 | 1 | Toyota | 3.412 | 22.965 | -0,3% | 1,7% | 23,2% | 18,7% |
| 2 | 3 | General Motors | 1.868 | 11.756 | 43,1% | 0,8% | 12,7% | 9,6% |
| 3 | 2 | Ford | 1.624 | 14.327 | 32,9% | 25,8% | 11,0% | 11,6% |
| 4 | 5 | Mazda | 1.067 | 9.420 | 3,8% | 10,1% | 7,3% | 7,7% |
| 5 | 4 | Hyundai-Kia | 1.050 | 11.529 | 4,7% | 15,7% | 7,1% | 9,4% |
| 6 | 7 | Volkswagen | 867 | 7.736 | 50,8% | 3,6% | 5,9% | 6,3% |
| 7 | 8 | Renault-Nissan | 846 | 7.416 | 60,8% | 9,9% | 5,8% | 6,0% |
| 8 | 6 | Mitsubishi | 803 | 7.884 | 20,8% | 5,7% | 5,5% | 6,4% |
| 9 | 9 | Suzuki | 419 | 4.464 | 2,2% | 19,9% | 2,8% | 3,6% |
| 10 | 11 | Honda | 387 | 3.401 | 36,3% | 7,1% | 2,6% | 2,8% |
| Rank Oct | Rank 2016 | Model | Sales October | Sales YTD 2016 | October Variation | 2016 YTD Variation |
| --- | --- | --- | --- | --- | --- | --- |
| 1 | 3 | Toyota Corolla | 1.210 | 4.790 | -9,3% | -11,2% |
| 2 | 1 | Ford Ranger | 768 | 7.177 | 37,6% | 29,4% |
| 3 | 2 | Toyota Hilux | 512 | 5.302 | -22,2% | 18,4% |
| 4 | 16 | Toyota Yaris | 362 | 1.836 | -4,7% | -12,9% |
| 5 | 11 | Holden Commodore | 356 | 2.190 | 32,8% | -8,6% |
| 6 | 4 | Holden Colorado | 346 | 3.116 | 16,9% | 3,5% |
| 7 | 23 | Holden Cruze | 303 | 1.512 | 170,5% | 14,6% |
| 8 | 7 | Nissan Navara | 298 | 2.618 | 41,9% | -3,7% |
| 9 | 10 | Toyota Hiace | 297 | 2.211 | 42,2% | 5,8% |
| 9 | 31 | Holden Trax | 297 | 1.017 | 324,3% | 28,7% |
| 9 | 9 | Mazda CX-5 | 297 | 2.415 | 29,1% | 12,2% |
| 10 | 5 | Toyota RAV4 | 296 | 2.811 | -18,9% | -3,0% |
| 11 | 8 | Kia Sportage | 274 | 2.605 | 188,4% | 194,7% |
| 12 | 21 | Mitsubishi Outlander | 271 | 1.539 | 124,0% | -2,3% |
| 13 | 27 | Toyota Camry | 265 | 1.241 | 267,6% | 72,2% |
| 14 | 13 | Mazda3 | 253 | 2.085 | -9,0% | -2,8% |
| 15 | 18 | Holden Captiva | 251 | 1.747 | -7,0% | -13,0% |
| 16 | 12 | Suzuki Swift | 205 | 2.153 | -1,9% | 11,5% |
| 17 | 6 | Mitsubishi Triton | 197 | 2.667 | -20,9% | 32,4% |
| 18 | 19 | Nissan X-Trail | 192 | 1.570 | 46,6% | 27,4% |
| 19 | 15 | Isuzu D-Max | 187 | 1.994 | 24,7% | 53,4% |
| 20 | 17 | Hyundai Santa fe | 179 | 1.776 | 19,3% | 0,2% |
| 21 | 22 | Nissan Qashqai | 162 | 1.516 | 30,6% | 15,1% |
| 22 | 14 | Hyundai Tucson | 158 | 2.058 | | |
| 22 | 40 | Ford Mondeo | 158 | 778 | 3,3% | -5,1% |
| 23 | 36 | Volkswagen Tiguan | 157 | 902 | 179,5% | 60,6% |
| 24 | 20 | Mazda BT-50 | 155 | 1.548 | 28,1% | 29,9% |
(249)