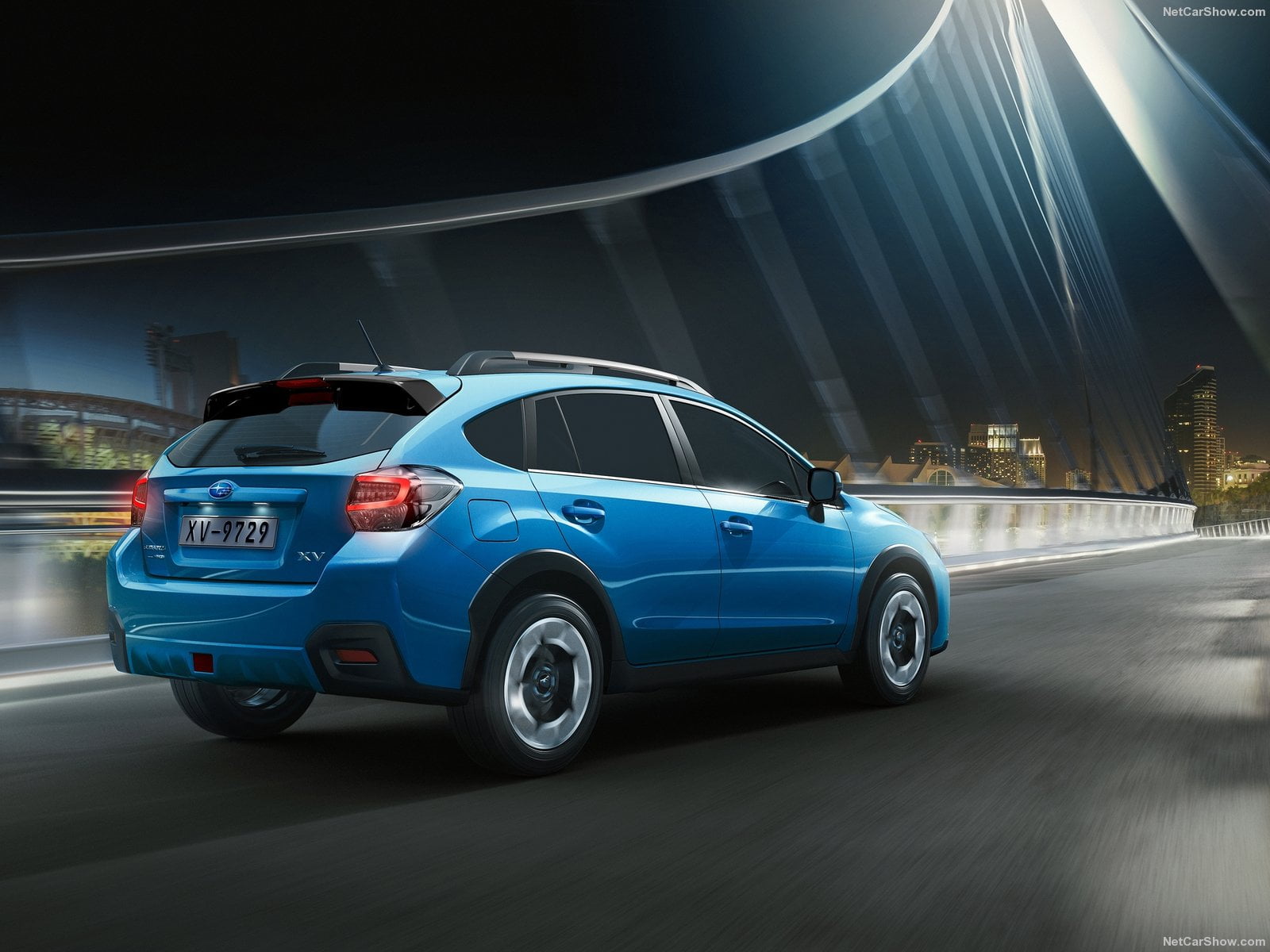 New Zealand Vehicles Sales in Q1 2016 kept momentum with the record volume again improving over 7% from the previous year record. Ford Ranger led the ranking while Subaru scored an impressive +286%.
After the third annual record in a row of the last year, the first quarter of 2016 confirmed the outstanding trend taken by the market.
Indeed, according to data released by the M.I.A., the Motor Industry Association of New Zealand, this year started with January light vehicles sales at 12.040 (+5.6%), followed by February at 10.662 (+7.9%) and March at 12.710 (+8.1%).
The total new vehicles sold in the Q1 2016 had been 35.412, up 7.2% from the same period in the 2015.
Market leader in the first quarter was again Toyota with 5.652 (-1.7%) with market share at 16.0%, followed by Ford with 3.971 units (+29.2%), Holden with 3.030 sales (-16.8%), Mazda with 2.762 (+12.9%) and Mitsubishi with 2.110 (-4.5%). In sixth place arrived Nissan with 2.041 sales (-4.3%), followed by Subaru with 2.034 (+286.0%).
Toyota dominated the performance by group with market share at 16.8%, followed by Ford with 11.2%, Hyundai-Kia with 8.6% like General Motors and Mazda with 7.8%.
The Ford Ranger ranked in first position among the best-selling models with 1.904 (+45.1%) followed by the Toyota Hilux with 1.345 (+30.5%), the Toyota Corolla  with 1.251 (-9.7%),  the Mitsubishi Triton with 941 (+59.0%) and the Toyota Rav4 with 788 (-7.5%).
Below, you can sort our interactive tables to see data regarding Brands, Groups and Models. Please bear in mind that sales data are subject to adjustments as sources will update their information. This report is updated at the publishing date and will not be modified while the next on this subject will report year to date data updated.
| Rank Mar | Rank Q1 | Brand | Mar | Q1 | Mar Var | Q1 Var | Mar% | Q1% |
| --- | --- | --- | --- | --- | --- | --- | --- | --- |
| 1 | 1 | Toyota | 1.850 | 5.652 | 3,5% | -1,7% | 14,6% | 16,0% |
| 2 | 2 | Ford | 1.261 | 3.971 | 15,7% | 29,2% | 9,9% | 11,2% |
| 3 | 5 | Mitsubishi | 1.029 | 2.110 | 9,8% | -4,5% | 8,1% | 6,0% |
| 4 | 4 | Mazda | 967 | 2.762 | 13,1% | 12,9% | 7,6% | 7,8% |
| 5 | 3 | Holden | 892 | 3.030 | -22,5% | -16,8% | 7,0% | 8,6% |
| 6 | 7 | Subaru | 834 | 2.034 | 249,0% | 286,0% | 6,6% | 5,7% |
| 7 | 8 | Hyundai | 807 | 1.975 | 6,9% | -14,8% | 6,4% | 5,6% |
| 8 | 9 | Suzuki | 618 | 1.331 | 22,6% | 16,9% | 4,9% | 3,8% |
| 9 | 6 | Nissan | 612 | 2.041 | -14,3% | -4,3% | 4,8% | 5,8% |
| 10 | 11 | Honda | 468 | 1.101 | 7,8% | 5,7% | 3,7% | 3,1% |
| 11 | 10 | Volkswagen | 428 | 1.302 | -23,0% | -14,5% | 3,4% | 3,7% |
| 12 | 12 | Kia | 407 | 1.079 | 33,0% | 42,0% | 3,2% | 3,1% |
| 13 | 13 | Isuzu | 341 | 817 | 32,7% | 23,8% | 2,7% | 2,3% |
| 14 | 14 | Mercedes | 324 | 729 | 24,1% | 8,3% | 2,6% | 2,1% |
| 15 | 15 | BMW | 199 | 593 | 20,6% | 17,0% | 1,6% | 1,7% |
| 16 | 16 | SsangYong | 182 | 557 | 9,0% | 10,3% | 1,4% | 1,6% |
| 17 | 17 | Audi | 181 | 455 | 0,0% | -5,2% | 1,4% | 1,3% |
| 18 | 18 | Land Rover | 167 | 433 | 32,5% | 36,2% | 1,3% | 1,2% |
| 19 | 19 | Skoda | 127 | 329 | 41,1% | 29,5% | 1,0% | 0,9% |
| 20 | 21 | Jeep | 107 | 303 | -17,1% | -16,1% | 0,8% | 0,9% |
| 21 | 24 | Foton | 85 | 187 | 66,7% | 39,6% | 0,7% | 0,5% |
| 22 | 20 | Fiat | 74 | 314 | -26,7% | 9,0% | 0,6% | 0,9% |
| 23 | 26 | Lexus | 60 | 168 | -4,8% | -1,8% | 0,5% | 0,5% |
| 24 | 27 | Volvo | 58 | 157 | 75,8% | 36,5% | 0,5% | 0,4% |
| 25 | 22 | Peugeot | 54 | 208 | -19,4% | -15,1% | 0,4% | 0,6% |
| 26 | 31 | Mitsubishi Fuso | 50 | 102 | -13,8% | -22,7% | 0,4% | 0,3% |
| 26 | 25 | Mini | 50 | 172 | -21,9% | -5,5% | 0,4% | 0,5% |
| 27 | 29 | Hino | 48 | 118 | -2,0% | -19,7% | 0,4% | 0,3% |
| 28 | 30 | Dodge | 47 | 116 | -14,5% | -10,8% | 0,4% | 0,3% |
| 28 | 23 | LDV | 47 | 199 | 74,1% | 145,7% | 0,4% | 0,6% |
| 29 | 33 | Volvo Truck | 45 | 81 | 181,3% | 68,8% | 0,4% | 0,2% |
| 30 | 28 | Porsche | 37 | 141 | -19,6% | -6,0% | 0,3% | 0,4% |
| 31 | 32 | Jaguar | 23 | 99 | 91,7% | 115,2% | 0,2% | 0,3% |
| 31 | 35 | Chery | 23 | 62 | -25,8% | 1,6% | 0,2% | 0,2% |
| 32 | 37 | UD Trucks | 19 | 57 | -5,0% | -5,0% | 0,1% | 0,2% |
| 32 | 34 | Kenworth | 19 | 63 | 26,7% | 53,7% | 0,1% | 0,2% |
| 33 | 41 | MAN | 17 | 42 | -15,0% | -30,0% | 0,1% | 0,1% |
| 34 | 42 | Iveco | 15 | 40 | 25,0% | 37,9% | 0,1% | 0,1% |
| 35 | 38 | Alfa Romeo | 13 | 56 | 44,4% | 133,3% | 0,1% | 0,2% |
| 35 | 40 | Citroen | 13 | 45 | -7,1% | -38,4% | 0,1% | 0,1% |
| 35 | 44 | Yamaha | 13 | 26 | 44,4% | -3,7% | 0,1% | 0,1% |
| 36 | 39 | Renault | 12 | 51 | -57,1% | -29,2% | 0,1% | 0,1% |
| 36 | 36 | DAF | 12 | 59 | -36,8% | 3,5% | 0,1% | 0,2% |
| 37 | 43 | Mahindra | 11 | 29 | -67,6% | -63,8% | 0,1% | 0,1% |
| 38 | 48 | Great Wall | 8 | 15 | -80,0% | -90,4% | 0,1% | 0,0% |
| 39 | 47 | Mack | 7 | 19 | 40,0% | 26,7% | 0,1% | 0,1% |
| 39 | 45 | Maserati | 7 | 25 | 133,3% | 56,3% | 0,1% | 0,1% |
| 39 | 46 | Freightliner | 7 | 22 | -41,7% | -38,9% | 0,1% | 0,1% |
| 40 | 50 | Alexander Dennis | 5 | 10 | | | | |
| 41 | 54 | Western Star | 4 | 5 | 100,0% | -16,7% | | |
| 41 | 51 | Chrysler | 4 | 9 | -55,6% | -40,0% | | |
| 41 | 49 | Can-Am | 4 | 13 | 33,3% | 85,7% | | |
| 42 | 51 | Bentley | 3 | 9 | 0,0% | -10,0% | | |
| 43 | 54 | Tesla | 2 | 5 | 100,0% | 66,7% | | |
| 43 | 56 | Jac | 2 | 2 | | | | |
| 43 | 54 | Lamborghini | 2 | 5 | 0,0% | 25,0% | | |
| 44 | 52 | Aston Martin | 1 | 8 | -75,0% | -42,9% | | |
| 44 | 57 | ZX Auto | 1 | 1 | | | | |
| 44 | 53 | McLaren | 1 | 6 | | | | |
| 44 | 57 | Rolls-Royce | 1 | 1 | | | | |
| Rank Mar | Rank Q1 | Group | Mar | Q1 | Mar Var | Q1 Var | Mar% | Q1% |
| --- | --- | --- | --- | --- | --- | --- | --- | --- |
| 1 | 1 | Toyota | 1.958 | 5.938 | 3,1% | -2,1% | 15,4% | 16,8% |
| 2 | 2 | Ford | 1.261 | 3.971 | 15,7% | 29,2% | 9,9% | 11,2% |
| 3 | 3 | Hyundai-Kia | 1.214 | 3.054 | 14,4% | -0,7% | 9,6% | 8,6% |
| 4 | 7 | Mitsubishi | 1.079 | 2.212 | 8,4% | -5,6% | 8,5% | 6,2% |
| 5 | 5 | Mazda | 967 | 2.762 | 13,1% | 12,9% | 7,6% | 7,8% |
| 6 | 4 | General Motors | 892 | 3.030 | -22,5% | -16,8% | 7,0% | 8,6% |
| 7 | 9 | Fuji Heavy Industries | 834 | 2.034 | 249,0% | 286,0% | 6,6% | 5,7% |
| 8 | 6 | Volkswagen | 778 | 2.241 | -11,4% | -7,4% | 6,1% | 6,3% |
| 9 | 8 | Renault-Nissan | 624 | 2.092 | -15,9% | -5,1% | 4,9% | 5,9% |
| 10 | 10 | Suzuki | 618 | 1.331 | 22,6% | 16,9% | 4,9% | 3,8% |
| Rank Mar | Rank Q1 | Model | Mar | Q1 | Mar Var | Q1 Var | Mar% | Q1% |
| --- | --- | --- | --- | --- | --- | --- | --- | --- |
| 1 | 1 | Ford Ranger | 661 | 1.904 | 28,6% | 45,1% | 6,0% | 5,7% |
| 2 | 2 | Toyota Hilux | 601 | 1.345 | 58,2% | 30,5% | 5,4% | 4,0% |
| 5 | 3 | Toyota Corolla | 302 | 1.251 | 3,8% | -9,7% | 2,7% | 3,7% |
| 3 | 4 | Mitsubishi Triton | 462 | 941 | 61,0% | 59,0% | 4,2% | 2,8% |
| 15 | 5 | Toyota RAV4 | 183 | 788 | -14,5% | -7,5% | 1,7% | 2,3% |
| 6 | 6 | Holden Colorado | 263 | 758 | -24,0% | -0,8% | 2,4% | 2,3% |
| 7 | 7 | Mazda CX-5 | 242 | 721 | 3,9% | 16,5% | 2,2% | 2,1% |
| 9 | 8 | Nissan Navara | 234 | 685 | -16,4% | -14,4% | 2,1% | 2,0% |
| 4 | 9 | Suzuki Swift | 304 | 683 | 10,9% | 15,8% | 2,7% | 2,0% |
| 21 | 10 | Holden Commodore | 136 | 668 | -30,3% | -20,9% | 1,2% | 2,0% |
| 12 | 11 | Mazda3 | 201 | 640 | 4,1% | -9,1% | 1,8% | 1,9% |
| 8 | 12 | Toyota Hiace | 235 | 576 | 12,5% | -8,1% | 2,1% | 1,7% |
| 13 | 13 | Hyundai Santa fe | 198 | 562 | 8,2% | 13,5% | 1,8% | 1,7% |
| 11 | 14 | Kia Sportage | 206 | 532 | 194,3% | 153,3% | 1,9% | 1,6% |
| 10 | 15 | Honda Jazz | 225 | 527 | -5,5% | -14,3% | 2,0% | 1,6% |
| 29 | 16 | Holden Cruze | 90 | 518 | -40,8% | -10,7% | 0,8% | 1,5% |
| 19 | 17 | Toyota Yaris | 158 | 504 | -23,3% | -23,3% | 1,4% | 1,5% |
| 14 | 17 | Isuzu D-Max | 190 | 504 | 31,9% | 19,4% | 1,7% | 1,5% |
| 29 | 18 | Hyundai ix35 | 90 | 494 | -48,6% | -14,7% | 0,8% | 1,5% |
| 17 | 19 | Nissan Qashqai | 169 | 476 | 23,4% | 3,3% | 1,5% | 1,4% |
| 23 | 20 | Toyota Highlander | 127 | 450 | 154,0% | 69,8% | 1,1% | 1,3% |
(279)