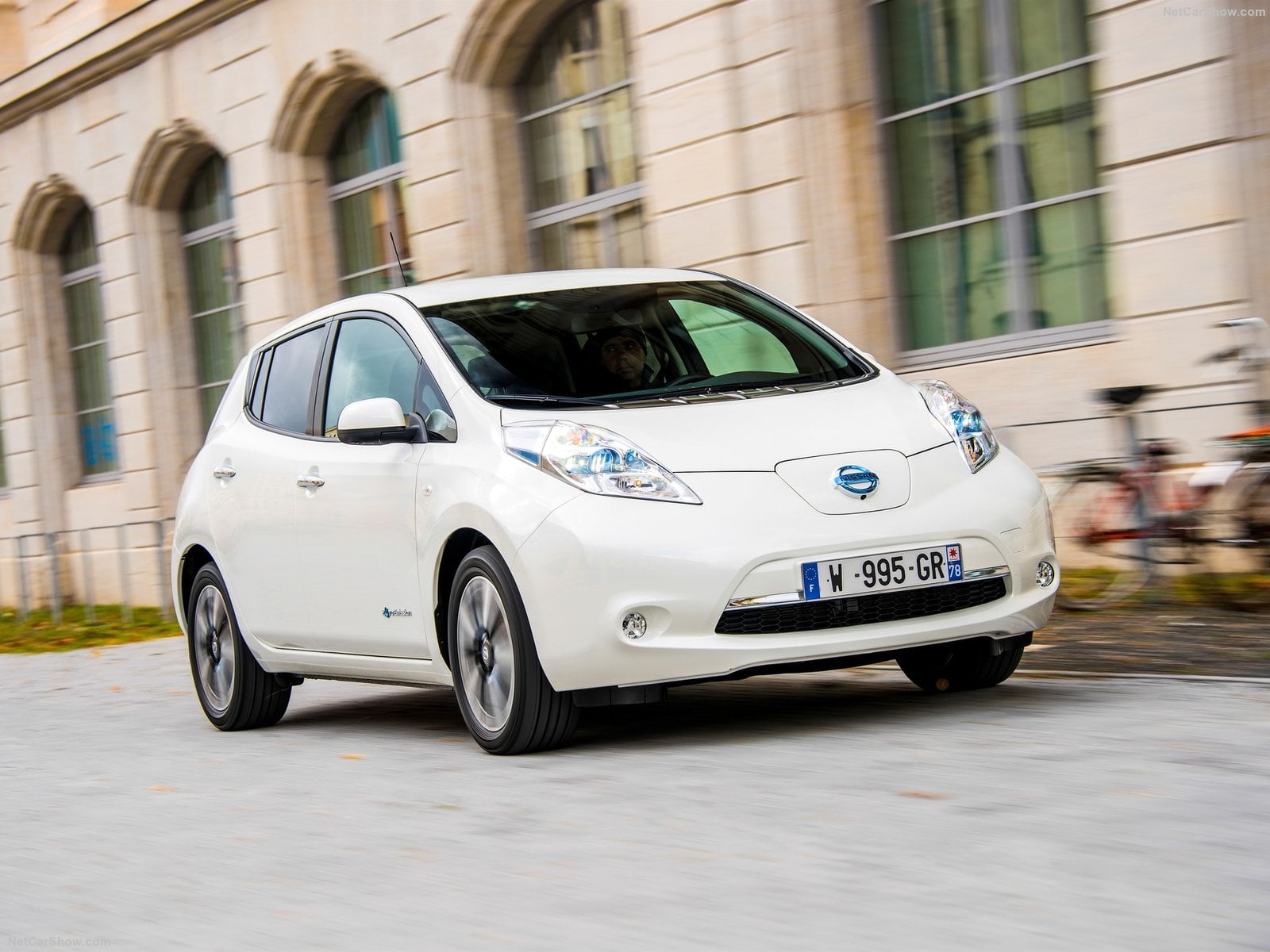 Norway Auto sales grew moderately during the first half while approaching hard time after Brexit. Volkswagen kept leadership while BMW and Mercedes boomed volumes.
Norway's economy is still struggling to gain traction after last year's collapse in oil prices, which sent business investment into a tail spin and lowered government revenues.
Adding to these woes are Brexit concerns. It is likely that a Brexit-induced slowdown in the UK could metastasize to Norway, not only through a reduction in Norwegian exports but via a decline in oil prices as well.
Meantime, the Norwegian cars market during the first half of the 2016 had registered two growth in double figure, in February and April, and two "red" sign, in March and June. However the sales increase in this period was discreet.
Indeed, according to data released by the Opplysningsrådet for Veitrafikken AS, the Norwegian Road Federation, in April cars passenger sold had been 14.116 (+10.4%) followed by a less intense May with 12.864 units (+6.9%) and a declined June with 13.681 (-3.7%).
During the first half of the 2016, the total sales had been 77.749, up 4.5% compared to the same period of the previous year.
In the first half the brand leader remained Volkswagen with 13.549 units (+0.6%) with 17.4% of market share. Behind Toyota with 8.738 (+7.1%) and BMW with 5.613 (+29.2%). In fourth place was Nissan with 4.634 sales (+5.0%), followed by Ford with 4.543 (+9.8%) and Mercedes with 4.462 (26.9%).
At group wise, Volkswagen Group led with 27.5% of market share ahead of Toyota with 11.9% and Renault-Nissan alliance with 8.4%.
As far as models, the Volkswagen Golf remained undefeated on top with 14.964 units (+76.5%). In second place was the Mitsubishi Outlander with 3.149 (+69.9%) ahead of the Volkswagen Passat with 2.595 (+63.7%) and the Nissan Leaf with 2.592 (+60.9%).
To see the best-selling car ranking with the top 100 models featured, see the report we have dedicated.
Below, you can sort our interactive tables to see data regarding Brands, Groups and Models. Please bear in mind that sales data are subject to adjustments as sources will update their information. This report is updated at the publishing date and will not be modified while the next on this subject will always have the year to date data updated.
| Rank June | Rank H1 2016 | Brand | Sales June | Sales H1 2016 | Var June | Var H1 2016 | Share June | Share H1 2016 |
| --- | --- | --- | --- | --- | --- | --- | --- | --- |
| 1 | 1 | Volkswagen | 2.287 | 13.549 | -8,6% | 0,6% | 16,7% | 17,4% |
| 2 | 2 | Toyota | 1.603 | 8.738 | 13,8% | 7,1% | 11,7% | 11,2% |
| 3 | 5 | Ford | 854 | 4.543 | 27,5% | 9,8% | 6,2% | 5,8% |
| 4 | 6 | Mercedes | 826 | 4.462 | 33,7% | 26,9% | 6,0% | 5,7% |
| 5 | 3 | BMW | 808 | 5.613 | -4,8% | 29,2% | 5,9% | 7,2% |
| 6 | 7 | Volvo | 766 | 4.195 | -30,3% | -4,7% | 5,6% | 5,4% |
| 7 | 8 | Skoda | 721 | 4.171 | 11,8% | 14,4% | 5,3% | 5,4% |
| 8 | 9 | Mitsubishi | 698 | 3.618 | 9,1% | 28,6% | 5,1% | 4,7% |
| 9 | 4 | Nissan | 640 | 4.634 | -7,5% | 5,0% | 4,7% | 6,0% |
| 10 | 10 | Mazda | 611 | 3.562 | -3,8% | 25,4% | 4,5% | 4,6% |
| 11 | 11 | Audi | 551 | 3.409 | -13,9% | 4,4% | 4,0% | 4,4% |
| 12 | 15 | Renault | 490 | 1.789 | -1,2% | 24,3% | 3,6% | 2,3% |
| 13 | 12 | Peugeot | 400 | 2.557 | -15,3% | -8,7% | 2,9% | 3,3% |
| 14 | 14 | Opel | 389 | 1.928 | 34,1% | 14,6% | 2,8% | 2,5% |
| 15 | 13 | Kia | 373 | 2.070 | -11,0% | -4,6% | 2,7% | 2,7% |
| 16 | 17 | Tesla | 291 | 1.248 | -48,6% | -53,3% | 2,1% | 1,6% |
| 17 | 19 | Subaru | 275 | 1.072 | -13,0% | -33,5% | 2,0% | 1,4% |
| 18 | 18 | Hyundai | 199 | 1.075 | -16,0% | -10,8% | 1,5% | 1,4% |
| 19 | 20 | Honda | 189 | 1.001 | -19,2% | -7,0% | 1,4% | 1,3% |
| 20 | 16 | Suzuki | 185 | 1.541 | -18,9% | 0,1% | 1,4% | 2,0% |
| 21 | 23 | Mini | 127 | 432 | 95,4% | 5,1% | 0,9% | 0,6% |
| 22 | 21 | Citroen | 117 | 918 | -40,9% | -20,6% | 0,9% | 1,2% |
| 23 | 22 | Lexus | 74 | 534 | -32,1% | -10,9% | 0,5% | 0,7% |
| 24 | 25 | Land Rover | 50 | 228 | 13,6% | -25,5% | 0,4% | 0,3% |
| 25 | 26 | Jaguar | 46 | 165 | 155,6% | 323,1% | 0,3% | 0,2% |
| 26 | 24 | Porsche | 40 | 255 | 5,3% | 27,5% | 0,3% | 0,3% |
| 27 | 28 | Dacia | 27 | 118 | 92,9% | 28,3% | 0,2% | 0,2% |
| 28 | 27 | DS | 18 | 150 | #DIV/0! | #DIV/0! | 0,1% | 0,2% |
| 29 | 30 | Smart | 5 | 45 | -68,8% | -16,7% | 0,0% | 0,1% |
| Rank June | Rank H1 2016 | Group | Sales June | Sales H1 2016 | Var June | Var H1 2016 | Share June | Share H1 2016 |
| --- | --- | --- | --- | --- | --- | --- | --- | --- |
| 1 | 1 | Volkswagen | 3.599 | 21.384 | -5,9% | 3,9% | 26,3% | 27,5% |
| 2 | 2 | Toyota | 1.677 | 9.272 | 10,5% | 5,9% | 12,3% | 11,9% |
| 3 | 3 | Renault-Nissan | 1.157 | 6.541 | -3,7% | 10,0% | 8,5% | 8,4% |
| 4 | 4 | BMW | 935 | 6.045 | 2,3% | 27,1% | 6,8% | 7,8% |
| 5 | 5 | Ford | 854 | 4.543 | 27,5% | 9,8% | 6,2% | 5,8% |
| 6 | 6 | Mercedes Daimler | 831 | 4.507 | 31,1% | 26,3% | 6,1% | 5,8% |
| 7 | 7 | Geely Group | 766 | 4.195 | -30,3% | -4,7% | 5,6% | 5,4% |
| 8 | 9 | Mitsubishi | 698 | 3.618 | 9,1% | 28,6% | 5,1% | 4,7% |
| 9 | 10 | Mazda | 611 | 3.562 | -3,8% | 25,4% | 4,5% | 4,6% |
| 10 | 11 | Hyundai-Kia | 572 | 3.145 | -12,8% | -6,8% | 4,2% | 4,0% |
| 11 | 8 | PSA | 535 | 3.625 | -20,1% | -8,4% | 3,9% | 4,7% |
| 12 | 12 | General Motors | 389 | 1.929 | 34,1% | 14,4% | 2,8% | 2,5% |
| 13 | 14 | Tesla | 291 | 1.248 | -48,6% | -53,3% | 2,1% | 1,6% |
| 14 | 15 | Fuji Heavy Industries | 275 | 1.072 | -13,0% | -33,5% | 2,0% | 1,4% |
| Rank June | Rank H1 2016 | Model | Sales June | Sales H1 2016 | Var June | Var H1 2016 |
| --- | --- | --- | --- | --- | --- | --- |
| 1 | 1 | Volkswagen Golf | 2.112 | 14.964 | 29,9% | 76,5% |
| 2 | 2 | Mitsubishi Outlander | 590 | 3.149 | 21,1% | 69,9% |
| 3 | 3 | Volkswagen Passat | 463 | 2.595 | 50,3% | 63,7% |
| 4 | 5 | Toyota Auris | 435 | 2.450 | 29,5% | 3,8% |
| 5 | 13 | Renault Zoe | 398 | 1.230 | 128,7% | 55,3% |
| 6 | 6 | Toyota Yaris | 391 | 2.210 | 5,4% | 4,4% |
| 7 | 8 | Skoda Octavia | 328 | 1.952 | -8,4% | -11,6% |
| 8 | 7 | Toyota RAV4 | 324 | 2.090 | -12,0% | -10,5% |
| 9 | 4 | Nissan Leaf | 318 | 2.592 | 71,0% | 60,9% |
| 10 | 37 | Volkswagen Tiguan | 300 | 706 | 172,7% | -8,9% |
| 11 | 12 | Tesla Model S | 284 | 1.241 | -49,8% | -53,6% |
| 12 | 10 | Mazda CX-5 | 252 | 1.352 | -29,6% | -16,1% |
| 13 | 20 | Toyota Prius | 246 | 970 | 186,0% | 86,9% |
| 14 | 9 | Audi A3 | 241 | 1.530 | -17,5% | 0,1% |
| 15 | 30 | Opel Astra | 225 | 839 | 625,8% | 366,1% |
| 16 | 29 | BMW 2 Series | 216 | 840 | 32,5% | 61,5% |
| 17 | 19 | Mercedes B Class | 215 | 971 | 2,4% | 16,0% |
| 18 | 11 | Mazda CX-3 | 213 | 1.271 | | |
| 19 | 17 | Ford Mondeo | 193 | 1.022 | -12,7% | -17,8% |
| 20 | 24 | Toyota Avensis | 186 | 908 | 215,3% | 79,4% |
| 21 | 14 | Skoda Superb | 168 | 1.163 | 250,0% | 292,9% |
| 22 | 34 | Volvo XC60 | 160 | 743 | -2,4% | -24,0% |
| 23 | 46 | Volvo V40 | 158 | 566 | 1,9% | -37,9% |
| 24 | 27 | Volkswagen Up! | 155 | 870 | -13,9% | -22,7% |
| 25 | 18 | Nissan Qashqai | 154 | 986 | -49,8% | -33,2% |
| 26 | 22 | Peugeot 308 | 153 | 933 | -24,6% | -4,7% |
| 27 | 33 | Ford Focus | 152 | 791 | -12,6% | -27,4% |
| 28 | 28 | Mercedes C Class | 144 | 857 | 1,4% | -8,3% |
| 29 | 25 | Volkswagen Polo | 143 | 902 | -16,9% | 14,2% |
| 29 | 21 | Volvo XC90 | 143 | 944 | -47,0% | 134,2% |
| 30 | 16 | Volvo V70 | 139 | 1.039 | -52,1% | -14,7% |
| 31 | 31 | Volvo V60 | 137 | 813 | -29,7% | 3,7% |
| 32 | 35 | Kia Sportage | 135 | 735 | 14,4% | -3,9% |
| 33 | 42 | Audi A4 | 133 | 636 | 51,1% | 34,7% |
| 34 | 23 | Ford S-max | 126 | 930 | 530,0% | 260,5% |
| 35 | 41 | Kia Soul | 121 | 673 | -6,9% | 44,7% |
(281)