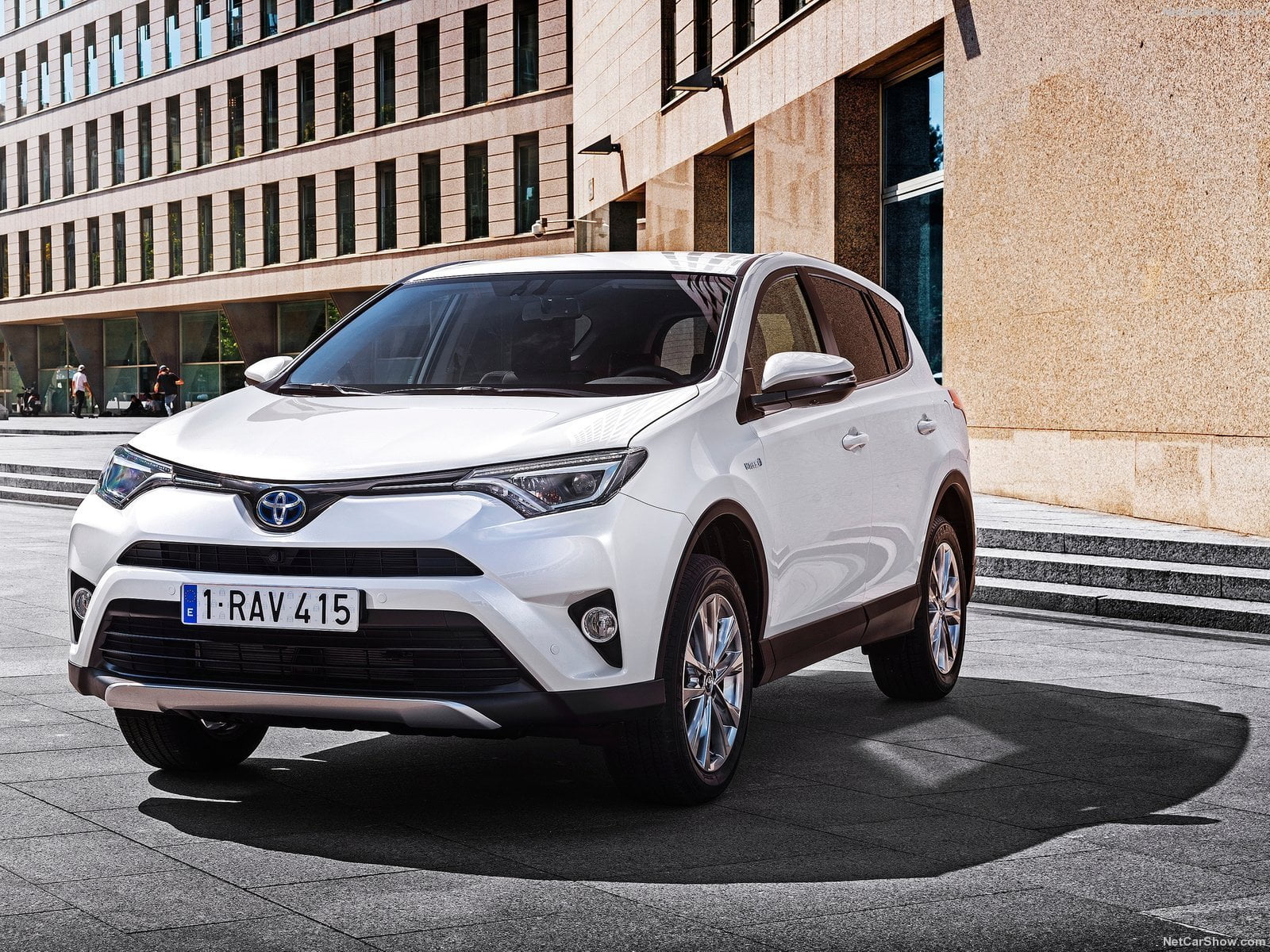 Norwegian Cars Industry in November recovered the sales losses of the previous month. BMW was 2nd outpacing Toyota while the BMW i3 led the models ranking.
The expected slight acceleration in the economy in Q4 comes on the back of the authorities' efforts to mitigate the severe headwinds the economy has faced since the global oil market crisis. The government has adjusted monetary policy to face the difficult environment of subdued investment in petroleum extraction: Norges Bank has kept the key policy rate at a record low of 0.50% throughout the year, after cutting it in early 2016.
Following the decline posted in October, the domestic cars sales rebounded partially with the positive performance of November.
Indeed, according to data released by the Opplysningsrådet for Veitrafikken AS, the Norwegian Road Federation, in October and November  sales had been respectively 11.932 (-9.6%) and 13.194 (+4.7%). Year to date figures were 140.994, up 2.5%
In November, Volkswagen led with 2.106 units (-10.2%) with 16.0% of market share. Behind BMW with 1.663 (+78.1%) and Toyota with 1.375 (+24.8%).
Mercedes was fourth with 807 sales (+16.3%) followed by Volvo with 754 (-19.5%), Ford with 690 (-4.7%), Skoda with 665 (+3.6%), Audi with 645 (+9.0%), Nissan with 571 (+25.5%) and in 10th place Mitsubishi with 472 (-30.5%).
As far as models, the BMW i3 was the new leader with 1.014 units (+246.1%) ahead of the Volkswagen Golf with 905 (-36.9%), the Toyota RAV4 with 513 (+402.9%), the Mitsubishi Outlander with 406 (-29.8%), the Volkswagen Tiguan with 406 (+230.1%), the Skoda Octavia with 348 (+12.3%) and the Hyundai Ioniq with 321.
To see the best-selling car ranking with the top 100 models featured, see the report we have dedicated.
Below, you can sort our interactive tables to see data regarding Brands, Groups and Models. Please bear in mind that sales data are subject to adjustments as sources will update their information. This report is updated at the publishing date and will not be modified while the next on this subject will always have the year to date data updated.
| Rank Nov | Rank 2016 | Brand | Sales Nov | Sales 2016 | Var Nov | Var 2016 | Share Nov | Share 2016 |
| --- | --- | --- | --- | --- | --- | --- | --- | --- |
| 1 | 1 | Volkswagen | 2.106 | 24.335 | -10,2% | -0,5% | 16,0% | 17,3% |
| 2 | 3 | BMW | 1.663 | 11.232 | 78,1% | 31,5% | 12,6% | 8,0% |
| 3 | 2 | Toyota | 1.375 | 16.214 | 24,8% | 7,0% | 10,4% | 11,5% |
| 4 | 4 | Mercedes | 807 | 8.380 | 16,3% | 23,1% | 6,1% | 5,9% |
| 5 | 6 | Volvo | 754 | 7.542 | -19,5% | -10,9% | 5,7% | 5,3% |
| 6 | 5 | Ford | 690 | 7.599 | -4,7% | -1,6% | 5,2% | 5,4% |
| 7 | 8 | Skoda | 665 | 7.248 | 3,6% | 5,9% | 5,0% | 5,1% |
| 8 | 9 | Audi | 645 | 6.826 | 9,0% | 10,2% | 4,9% | 4,8% |
| 9 | 7 | Nissan | 571 | 7.528 | 25,5% | -6,9% | 4,3% | 5,3% |
| 10 | 10 | Mitsubishi | 472 | 6.218 | -30,5% | 21,5% | 3,6% | 4,4% |
| 11 | 12 | Peugeot | 427 | 4.528 | 6,8% | -11,6% | 3,2% | 3,2% |
| 12 | 11 | Mazda | 420 | 6.062 | -41,1% | -0,4% | 3,2% | 4,3% |
| 13 | 18 | Hyundai | 400 | 2.317 | 99,0% | 2,4% | 3,0% | 1,6% |
| 14 | 13 | Kia | 343 | 3.886 | -9,5% | -7,0% | 2,6% | 2,8% |
| 15 | 14 | Opel | 317 | 3.336 | 8,9% | 10,8% | 2,4% | 2,4% |
| 16 | 19 | Subaru | 279 | 2.264 | 20,3% | -27,2% | 2,1% | 1,6% |
| 17 | 17 | Suzuki | 269 | 2.719 | 22,3% | -6,4% | 2,0% | 1,9% |
| 18 | 16 | Renault | 202 | 2.725 | 18,1% | 14,9% | 1,5% | 1,9% |
| 19 | 15 | Tesla | 170 | 2.793 | -24,4% | -23,8% | 1,3% | 2,0% |
| 20 | 20 | Citroen | 161 | 1.736 | -15,7% | -11,4% | 1,2% | 1,2% |
| 21 | 21 | Honda | 109 | 1.715 | -52,6% | -12,7% | 0,8% | 1,2% |
| 22 | 22 | Lexus | 89 | 1.081 | 53,4% | 5,7% | 0,7% | 0,8% |
| 23 | 23 | Mini | 78 | 790 | 41,8% | 1,4% | 0,6% | 0,6% |
| 24 | 26 | Jaguar | 33 | 321 | | 264,8% | 0,3% | 0,2% |
| 25 | 25 | Land Rover | 32 | 380 | -39,6% | -27,9% | 0,2% | 0,3% |
| 26 | 27 | Dacia | 31 | 225 | 520,0% | 67,9% | 0,2% | 0,2% |
| 27 | 24 | Porsche | 29 | 390 | 45,0% | 6,3% | 0,2% | 0,3% |
| 28 | 30 | Jeep | 23 | 84 | 64,3% | -62,2% | 0,2% | 0,1% |
| 29 | 31 | SsangYong | 13 | 77 | | | 0,1% | 0,1% |
| 30 | 29 | Fiat | 12 | 113 | 0,0% | -48,6% | 0,1% | 0,1% |
| 31 | 33 | Alfa Romeo | 4 | 40 | 33,3% | -7,0% | 0,0% | 0,0% |
| 32 | 34 | Nilsson | 2 | 25 | | | 0,0% | 0,0% |
| 32 | 32 | Smart | 2 | 55 | -77,8% | -46,6% | 0,0% | 0,0% |
| 33 | 28 | DS | 1 | 194 | | | 0,0% | 0,1% |
| Rank Nov | Rank 2016 | Model | Sales November | Sales 2016 | Variation 2016 | Variation YTD 2016 |
| --- | --- | --- | --- | --- | --- | --- |
| 1 | 8 | BMW i3 | 1.014 | 3.540 | 246,1% | 78,1% |
| 2 | 1 | Volkswagen Golf | 905 | 12.427 | -36,9% | -19,0% |
| 3 | 3 | Toyota RAV4 | 513 | 4.581 | 402,9% | 24,4% |
| 4 | 2 | Mitsubishi Outlander | 406 | 5.332 | -29,8% | 57,1% |
| 4 | 11 | Volkswagen Tiguan | 406 | 2.583 | 230,1% | 92,2% |
| 5 | 9 | Skoda Octavia | 348 | 3.508 | 12,3% | -10,8% |
| 6 | 67 | Hyundai Ioniq | 321 | 524 | | |
| 7 | 5 | Toyota Auris | 320 | 4.213 | -28,9% | -8,9% |
| 8 | 4 | Volkswagen Passat | 316 | 4.514 | -11,7% | 50,0% |
| 9 | 6 | Toyota Yaris | 311 | 3.955 | -6,9% | 0,6% |
| 10 | 10 | Audi A3 | 270 | 2.615 | 29,2% | 0,7% |
| 11 | 19 | BMW 2 Series | 250 | 1.773 | 115,5% | 63,7% |
| 12 | 7 | Nissan Leaf | 238 | 3.905 | 76,3% | 23,2% |
| 13 | 29 | Volvo V40 | 233 | 1.416 | 109,9% | -7,4% |
| 14 | 14 | Mercedes B Class | 232 | 2.071 | 64,5% | 20,3% |
| 15 | 21 | Volvo XC60 | 225 | 1.657 | -24,7% | -9,1% |
| 16 | 17 | Nissan Qashqai | 218 | 1.869 | 34,6% | -30,5% |
| 17 | 12 | Mazda CX-5 | 170 | 2.415 | -35,1% | -16,2% |
| 18 | 53 | Subaru XV | 157 | 789 | | 48,3% |
| 19 | 13 | Mazda CX-3 | 156 | 2.133 | -46,0% | 91,3% |
| 20 | 27 | Volkswagen Up! | 155 | 1.442 | 5,4% | -23,8% |
| 21 | 23 | Ford Mondeo | 151 | 1.622 | -46,5% | -31,4% |
| 22 | 15 | Skoda Superb | 148 | 1.915 | -19,1% | 160,5% |
| 23 | 16 | Toyota Prius | 143 | 1.881 | 76,5% | 93,7% |
| 24 | 24 | Volkswagen Polo | 142 | 1.535 | -2,7% | -1,4% |
| 25 | 28 | Ford S-max | 138 | 1.426 | | 228,6% |
| 26 | 36 | BMW X1 | 131 | 1.273 | 125,9% | 265,8% |
| 27 | 38 | Ford Fiesta | 123 | 1.242 | 19,4% | -2,6% |
| 27 | 33 | Volvo V60 | 123 | 1.345 | -30,1% | -18,2% |
| 28 | 44 | Tesla Model X | 122 | 1.005 | | |
| 29 | 22 | Mercedes C Class | 118 | 1.644 | 6,3% | 10,0% |
| 29 | 26 | Audi A4 | 118 | 1.512 | 12,4% | 70,1% |
| 30 | 25 | Opel Astra | 117 | 1.516 | 23,2% | 280,9% |
| 31 | 46 | Suzuki SX4/ S-Cross | 116 | 936 | 132,0% | -14,4% |
| 32 | 31 | Peugeot 308 | 115 | 1.402 | -15,4% | -18,3% |
| 33 | 54 | Opel Mokka | 113 | 766 | 59,2% | -23,2% |
| 34 | 45 | Peugeot 2008 | 112 | 944 | 103,6% | 46,6% |
| 35 | 52 | Mercedes E Class | 111 | 811 | 79,0% | 38,2% |
| 36 | 43 | Mercedes GLC | 102 | 1.102 | 21,4% | 383,3% |
| 37 | 20 | Renault Zoe | 100 | 1.743 | -17,4% | 20,4% |
| 38 | 34 | Ford Focus | 97 | 1.324 | -5,8% | -28,4% |
| 39 | 41 | Kia Soul | 95 | 1.152 | -8,7% | 20,8% |
| 40 | 48 | Skoda Fabia | 94 | 927 | 34,3% | -13,1% |
(261)