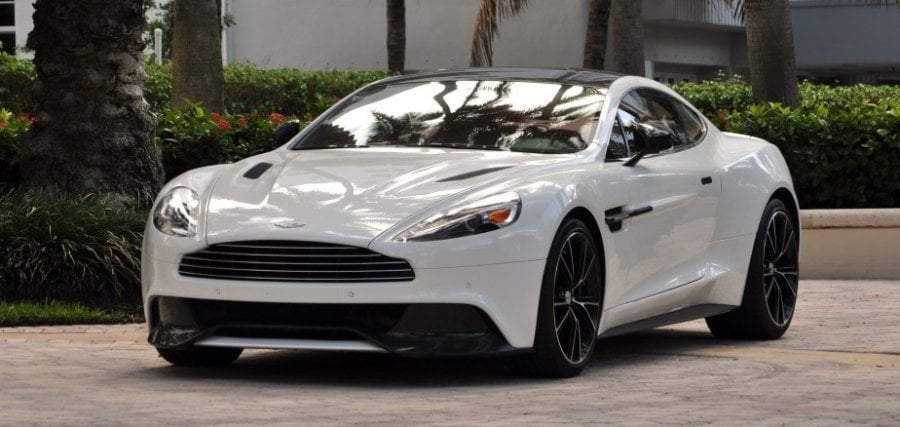 Accordingly with data collected by focus2move through local operators and press, 2013 was again a year of records for Sultanate of Oman as the evolving and ever expanding automotive business is one of the many changes happening in Sultanate of Oman's business. Following the crucial step done in 2012 when the market hit for the first time the 200k sales, in 2013 the growing speed was smooth and the year ended at 217.028 sales, reporting an increase of "only" 5.3% from the previous year when sales boomed 22%. The last was the fourth annual all-time sales record in a row.
On top of brands ranking there were no surprises, with Toyota first with market share oscillating around 50%. However, last year Toyota sold few units less than in 2012, breaking a series of many growing years.
Nissan in second has lost share in the second half, following a roaring first, while Hyundai, third with share in the range of 10% was almost stable across the year. Behind Kia in fourth, Lexus was the leader of the rich premium segment selling 6.2k with a share of 2.9%.
Ford was the fastest growing brand advancing in 7th place (8th in December), up 2 spots, with 3k and 1.4% of share. The first Chinese brand was Geely, ranked 16th with share of 0.6%.
In the table below, the Top 15 Brands ranking:
| | | | | | | | | | | | |
| --- | --- | --- | --- | --- | --- | --- | --- | --- | --- | --- | --- |
| Rank Dec | Rank 2013 | Rank 2012 | Brand | Dec '13 | Sales 2013 | Share H1 2013 | Q3 2013 | Q4 2013 | Nov 2013 | Dec 2013 | Share 2013 |
| 1 | 1 | 1 | Toyota | 9.633 | 107.128 | 50,8% | 47,0% | 48,9% | 54,5% | 49,8% | 49,4% |
| 2 | 2 | 2 | Nissan | 2.144 | 32.338 | 17,2% | 12,7% | 12,4% | 12,3% | 11,1% | 14,9% |
| 3 | 3 | 3 | Hyundai | 1.950 | 20.776 | 9,1% | 10,0% | 10,2% | 10,2% | 10,1% | 9,6% |
| 4 | 4 | 4 | Kia | 1.485 | 14.897 | 5,4% | 9,8% | 7,0% | 0,9% | 7,7% | 6,9% |
| 5 | 5 | 5 | Lexus | 483 | 6.276 | 3,1% | 2,7% | 2,7% | 2,7% | 2,5% | 2,9% |
| 9 | 6 | 6 | Isuzu | 288 | 3.638 | 1,8% | 1,6% | 1,6% | 1,6% | 1,5% | 1,7% |
| 8 | 7 | 10 | Ford | 341 | 3.058 | 1,1% | 1,6% | 1,8% | 1,8% | 1,8% | 1,4% |
| 7 | 8 | 8 | Fuso | 370 | 2.703 | 1,4% | 0,8% | 1,3% | 1,8% | 1,9% | 1,2% |
| 6 | 9 | 9 | Chevrolet | 384 | 2.699 | 0,8% | 1,5% | 1,9% | 1,9% | 2,0% | 1,2% |
| 10 | 10 | 7 | Mitsubishi | 200 | 2.435 | 1,1% | 1,1% | 1,1% | 1,1% | 1,0% | 1,1% |
| 11 | 11 | 11 | Honda | 190 | 2.172 | 0,9% | 1,1% | 1,0% | 1,0% | 1,0% | 1,0% |
| 13 | 12 | 13 | Mazda | 164 | 1.845 | 0,8% | 0,9% | 0,9% | 0,9% | 0,8% | 0,9% |
| 12 | 13 | 14 | Jeep | 188 | 1.757 | 0,6% | 1,1% | 1,0% | 1,0% | 1,0% | 0,8% |
| 15 | 14 | 12 | Suzuki | 160 | 1.706 | 0,7% | 0,9% | 0,9% | 0,9% | 0,8% | 0,8% |
| 18 | 15 | 15 | Renault | 125 | 1.452 | 0,6% | 0,7% | 0,7% | 0,7% | 0,6% | 0,7% |
In the table below, the best-selling 25 models ranking:
| | | | | | | | | | | |
| --- | --- | --- | --- | --- | --- | --- | --- | --- | --- | --- |
| Rank Dec | Rank 2013 | Model | Dec '13 | Sales 2013 | H1 2013 | Q3 2013 | Q4 2013 | Dec 2013 | Share 2013 | Share 2012 |
| 1 | 1 | Toyota Hilux | 2.347 | 27.530 | 12,3% | 12,4% | 12,0% | 12,0% | 12,3% | 7,3% |
| 3 | 2 | Toyota Land Cruiser P/U | 1.353 | 18.610 | 9,6% | 7,2% | 6,9% | 6,9% | 8,3% | 4,4% |
| 2 | 3 | Toyota Prado | 1.654 | 18.262 | 7,6% | 8,8% | 8,4% | 8,4% | 8,1% | 3,6% |
| 4 | 4 | Toyota Land Cruiser | 1.118 | 15.588 | 8,1% | 5,9% | 5,7% | 5,7% | 6,9% | 4,3% |
| 5 | 5 | Nissan D22 | 975 | 10.459 | 4,2% | 5,2% | 5,0% | 5,0% | 4,7% | 1,4% |
| 6 | 6 | Toyota Hiace | 751 | 7.793 | 3,0% | 4,0% | 3,8% | 3,8% | 3,5% | 1,4% |
| 7 | 7 | Toyota Corolla | 576 | 6.903 | 3,2% | 3,1% | 2,9% | 2,9% | 3,1% | 1,7% |
| 15 | 8 | Nissan Sunny | 318 | 5.816 | 3,6% | 1,7% | 1,6% | 1,6% | 2,6% | 0,6% |
| 8 | 9 | Hyundai Elantra | 524 | 5.713 | 2,4% | 2,8% | 2,7% | 2,7% | 2,5% | 1,0% |
| 9 | 10 | Nissan Patrol | 506 | 5.368 | 2,1% | 2,7% | 2,6% | 2,6% | 2,4% | 0,8% |
| 10 | 11 | Toyota Camry | 447 | 4.812 | 2,0% | 2,4% | 2,3% | 2,3% | 2,1% | 1,2% |
| 11 | 12 | Lexus LX | 371 | 4.434 | 2,0% | 2,0% | 1,9% | 1,9% | 2,0% | 0,9% |
| 12 | 13 | Nissan Altima | 370 | 4.027 | 1,7% | 2,0% | 1,9% | 1,9% | 1,8% | 0,6% |
| 14 | 14 | Hyundai Accent | 338 | 3.724 | 1,6% | 1,8% | 1,7% | 1,7% | 1,7% | 0,9% |
| 13 | 15 | Hyundai Santa fe | 354 | 3.421 | 1,2% | 1,9% | 1,8% | 1,8% | 1,5% | 0,5% |
| 16 | 16 | Kia Cerato | 311 | 3.356 | 1,4% | 1,6% | 1,6% | 1,6% | 1,5% | 0,9% |
| 18 | 17 | Kia Sportage | 296 | 3.038 | 1,2% | 1,6% | 1,5% | 1,5% | 1,4% | 0,7% |
| 19 | 18 | Hyundai Tucson | 272 | 2.922 | 1,2% | 1,4% | 1,4% | 1,4% | 1,3% | 0,6% |
| 23 | 19 | Nissan Navara | 220 | 2.653 | 1,2% | 1,2% | 1,1% | 1,1% | 1,2% | 0,4% |
| 22 | 20 | Toyota Fortuner | 221 | 2.571 | 1,1% | 1,2% | 1,1% | 1,1% | 1,1% | 0,5% |
| 20 | 21 | Kia Rio | 264 | 2.561 | 0,9% | 1,4% | 1,3% | 1,3% | 1,1% | 0,6% |
| 17 | 22 | Nissan Pathfinder | 297 | 2.442 | 0,6% | 1,6% | 1,5% | 1,5% | 1,1% | 0,3% |
| 21 | 24 | Hyundai Sonata | 222 | 2.199 | 0,8% | 1,2% | 1,1% | 1,1% | 1,0% | 0,6% |
| 26 | 25 | Isuzu NPR | 202 | 2.193 | 0,9% | 1,1% | 1,0% | 1,0% | 1,0% | 0,5% |
(220)