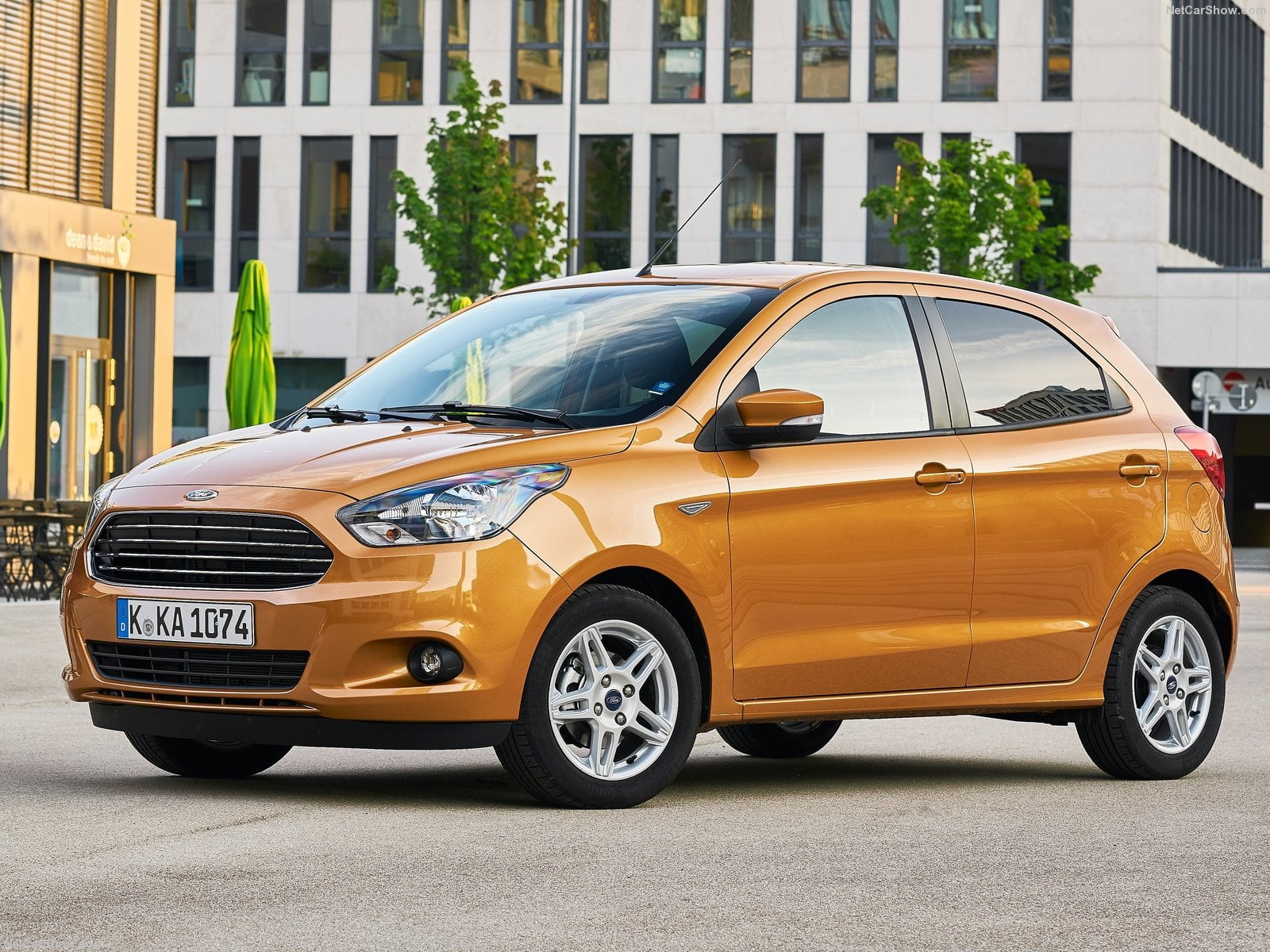 Poland Auto September Sales kept growing hitting the 15 y.o.y. victory in a row while economy likely kicked into a higher gear in Q3. Skoda was market leader ahead of Volkswagen.
Poland's economy likely kicked into a higher gear in Q3, after recording weak growth in H1. High frequency data point to surging consumption and retail sales expanded at the fastest pace in over two years in August. In September, the European Commission ordered Poland to suspend a new tax on supermarkets, which is under investigation for breaking EU rules.
Meantime, the Polish cars market in August and September boomed in double digits, ending the Q3 with the 18th growth in a row.
According to data released by the SAMAR, the local association of car distributors, new car passenger's sold in August and September had been respectively 28.323 and 32.635, improving 20.2% and 19.8%.
Year to date September the total sales had been 302.966, up 17.3%.
Year to date September, Skoda sold 38.069 (+16.6%) with market share at 12.6%, followed by Volkswagen with 30.421 units (+24.7%), Toyota with 29.886 sales (+16.4%), Opel with 24.900 (+12.3%) and Ford with 21.067 (+12.4%).
Others great score were posted by Renault with 16.393 units (+20.4%), Kia with 15.026 (+13.8%) and Dacia with 12.823 (+34.9%).
Research, Consulting, Data & Forecast Store
F2M covers intensively this market with several products developed to help any investigation required.
Market Researches in PDF are immediately available for download with study on the market since 2005 and with forecast up to the 2020.
Auto Data in EXCEL are immediately downloadable with annual sales volume, split by month, for all brands and all models distributed in the market. This year data are released year to date, but you will receive a monthly update until the year-end.
All these and more within our Poland Corner Store.
Below, you can sort our interactive tables to see data regarding Brands, Groups and Models. Please bear in mind that sales data are subject to adjustments as sources will update their information. This report is updated at the publishing date and will not be modified while the next on this subject will always have the year to date data updated.
| Rank Sept | Rank 2016 | Brand | Sales Sept | Sales 2016 | Var Sept | Var 2016 | Share Sept | Share 2016 |
| --- | --- | --- | --- | --- | --- | --- | --- | --- |
| 1 | 1 | Skoda | 4.186 | 38.069 | 31,6% | 16,6% | 12,8% | 12,6% |
| 2 | 2 | Volkswagen | 3.450 | 30.421 | 31,5% | 24,7% | 10,6% | 10,0% |
| 3 | 3 | Toyota | 2.889 | 29.886 | 12,5% | 16,4% | 8,8% | 9,9% |
| 4 | 4 | Opel | 2.590 | 24.900 | 27,6% | 12,3% | 7,9% | 8,2% |
| 5 | 5 | Ford | 2.317 | 21.067 | 9,2% | 12,4% | 7,1% | 7,0% |
| 6 | 6 | Renault | 1.673 | 16.393 | 30,2% | 20,4% | 5,1% | 5,4% |
| 7 | 7 | Kia | 1.559 | 15.026 | 16,9% | 13,8% | 4,8% | 5,0% |
| 8 | 10 | Nissan | 1.525 | 10.240 | -5,4% | -4,8% | 4,7% | 3,4% |
| 9 | 9 | Hyundai | 1.281 | 12.579 | -4,4% | 9,5% | 3,9% | 4,2% |
| 10 | 12 | Mercedes | 1.229 | 8.778 | 59,4% | 34,2% | 3,8% | 2,9% |
| 11 | 11 | BMW | 1.152 | 8.803 | 18,0% | 27,8% | 3,5% | 2,9% |
| 12 | 8 | Dacia | 1.145 | 12.823 | 22,6% | 34,9% | 3,5% | 4,2% |
| 13 | 13 | Mazda | 891 | 8.573 | 8,1% | 29,5% | 2,7% | 2,8% |
| 14 | 15 | Audi | 885 | 7.571 | 61,2% | 36,2% | 2,7% | 2,5% |
| 15 | 14 | Peugeot | 784 | 8.171 | 3,8% | 4,4% | 2,4% | 2,7% |
| 16 | 21 | Volvo | 738 | 5.645 | 13,0% | 17,9% | 2,3% | 1,9% |
| 17 | 17 | Fiat | 695 | 6.293 | 18,6% | 17,8% | 2,1% | 2,1% |
| 18 | 20 | Honda | 620 | 5.732 | 43,5% | 44,6% | 1,9% | 1,9% |
| 19 | 16 | Seat | 597 | 6.822 | 42,8% | 16,7% | 1,8% | 2,3% |
| 20 | 18 | Suzuki | 567 | 5.998 | 6,4% | 22,7% | 1,7% | 2,0% |
| 21 | 19 | Citroen | 497 | 5.913 | 2,0% | 0,9% | 1,5% | 2,0% |
| 22 | 22 | Mitsubishi | 270 | 3.364 | -2,0% | -6,2% | 0,8% | 1,1% |
| 23 | 24 | Jeep | 266 | 1.875 | 25,0% | 0,0% | 0,8% | 0,6% |
| 24 | 25 | Lexus | 266 | 1.638 | 21,0% | -4,7% | 0,8% | 0,5% |
| 25 | 28 | Mini | 155 | 830 | 5,0% | 5,0% | 0,5% | 0,3% |
| 26 | 23 | Subaru | 151 | 2.112 | 5,0% | 84,7% | 0,5% | 0,7% |
| 27 | 26 | Porsche | 76 | 977 | 10,0% | 49,7% | 0,2% | 0,3% |
| 28 | 29 | Alfa Romeo | 60 | 444 | 30,4% | -9,4% | 0,2% | 0,1% |
| 29 | 27 | Land Rover | 43 | 867 | 12,0% | 32,1% | 0,1% | 0,3% |
| 30 | 31 | Jaguar | 29 | 298 | 15,0% | 78,3% | 0,1% | 0,1% |
| 31 | 32 | SsangYong | 20 | 199 | 20,0% | 20,0% | 0,1% | 0,1% |
| 32 | 33 | Lancia | 14 | 152 | -20,0% | -20,0% | 0,0% | 0,1% |
| 33 | 30 | Infiniti | 13 | 317 | 20,0% | 10,8% | 0,0% | 0,1% |
| 34 | 34 | Smart | 9 | 83 | 15,0% | 15,0% | 0,0% | 0,0% |
| 35 | 36 | Maserati | 7 | 30 | 24,3% | 24,3% | 0,0% | 0,0% |
| 36 | 38 | Bentley | 2 | 11 | -10,0% | -10,0% | 0,0% | 0,0% |
| 37 | 37 | Ferrari | 1 | 25 | 10,0% | 10,0% | 0,0% | 0,0% |
| Rank Sept | Rank 2016 | Model | Sales Sept | Sales 2016 | Var Sept | Var 2016 | Share Sept | Share 2016 |
| --- | --- | --- | --- | --- | --- | --- | --- | --- |
| 1 | 1 | Skoda Octavia | 1.416 | 12.402 | 53,6% | 19,9% | 4,3% | 4,1% |
| 2 | 2 | Skoda Fabia | 1.141 | 11.209 | 14,2% | 25,0% | 3,4% | 3,7% |
| 3 | 3 | Opel Astra | 1.095 | 10.597 | 35,0% | 37,6% | 3,3% | 3,5% |
| 4 | 11 | Nissan Qashqai | 1.019 | 5.738 | 14,6% | 21,4% | 3,1% | 1,9% |
| 5 | 4 | Volkswagen Golf | 914 | 8.851 | -23,8% | 8,7% | 2,8% | 2,9% |
| 6 | 12 | Renault Master | 742 | 5.551 | 18,2% | 34,3% | 2,2% | 1,8% |
| 7 | 5 | Toyota Yaris | 728 | 8.385 | 24,2% | 14,9% | 2,2% | 2,8% |
| 8 | 8 | Skoda Rapid | 678 | 6.399 | -1,7% | -6,8% | 2,0% | 2,1% |
| 9 | 6 | Toyota Auris | 644 | 7.992 | -24,1% | 12,9% | 1,9% | 2,6% |
| 10 | 7 | Ford Focus | 610 | 6.866 | 0,5% | 3,3% | 1,8% | 2,3% |
| 11 | 9 | Dacia Duster | 609 | 6.326 | 36,9% | 40,5% | 1,8% | 2,1% |
| 12 | 13 | Fiat Ducato | 607 | 5.367 | -12,3% | -5,9% | 1,8% | 1,8% |
| 13 | 10 | Volkswagen Passat | 599 | 6.296 | -0,7% | 14,2% | 1,8% | 2,1% |
| 14 | 15 | Opel Corsa | 595 | 5.039 | 79,2% | -9,5% | 1,8% | 1,7% |
| 15 | 24 | Toyota Corolla | 564 | 3.303 | 176,5% | 8,9% | 1,7% | 1,1% |
| 16 | 16 | Skoda Superb | 561 | 4.691 | 59,8% | 64,8% | 1,7% | 1,6% |
| 17 | 14 | Renault Clio | 548 | 5.119 | -19,9% | -8,2% | 1,7% | 1,7% |
| 18 | 27 | Volkswagen Tiguan | 478 | 3.002 | 88,9% | 71,7% | 1,4% | 1,0% |
| 19 | 17 | Hyundai Tucson | 463 | 4.631 | 80,9% | 940,7% | 1,4% | 1,5% |
| 20 | 55 | Ford B-Max | 450 | 1.738 | 278,7% | 62,5% | 1,4% | 0,6% |
| 21 | 25 | Ford Fiesta | 417 | 3.178 | 17,8% | 9,8% | 1,3% | 1,1% |
| 22 | 23 | Toyota RAV4 | 393 | 3.361 | 85,4% | 29,7% | 1,2% | 1,1% |
| 23 | 33 | Skoda Citigo | 384 | 2.615 | 163,0% | 26,3% | 1,2% | 0,9% |
| 24 | 35 | Volvo XC60 | 354 | 2.519 | 42,2% | 18,5% | 1,1% | 0,8% |
| 25 | 20 | Iveco Daily | 348 | 3.848 | 16,0% | 71,3% | 1,1% | 1,3% |
| 25 | 28 | Renault Mégane | 348 | 2.840 | 132,0% | -2,6% | 1,1% | 0,9% |
| 26 | 21 | Toyota Avensis | 347 | 3.648 | -25,5% | 20,2% | 1,0% | 1,2% |
| 27 | 18 | Ford Mondeo | 344 | 3.962 | 14,3% | 19,3% | 1,0% | 1,3% |
| 28 | 36 | Kia Rio | 326 | 2.515 | 14,4% | 0,9% | 1,0% | 0,8% |
| 29 | 22 | Kia Cee'd | 319 | 3.460 | 6,0% | 2,0% | 1,0% | 1,1% |
| 30 | 19 | Volkswagen Polo | 292 | 3.868 | 50,5% | 89,7% | 0,9% | 1,3% |
(290)