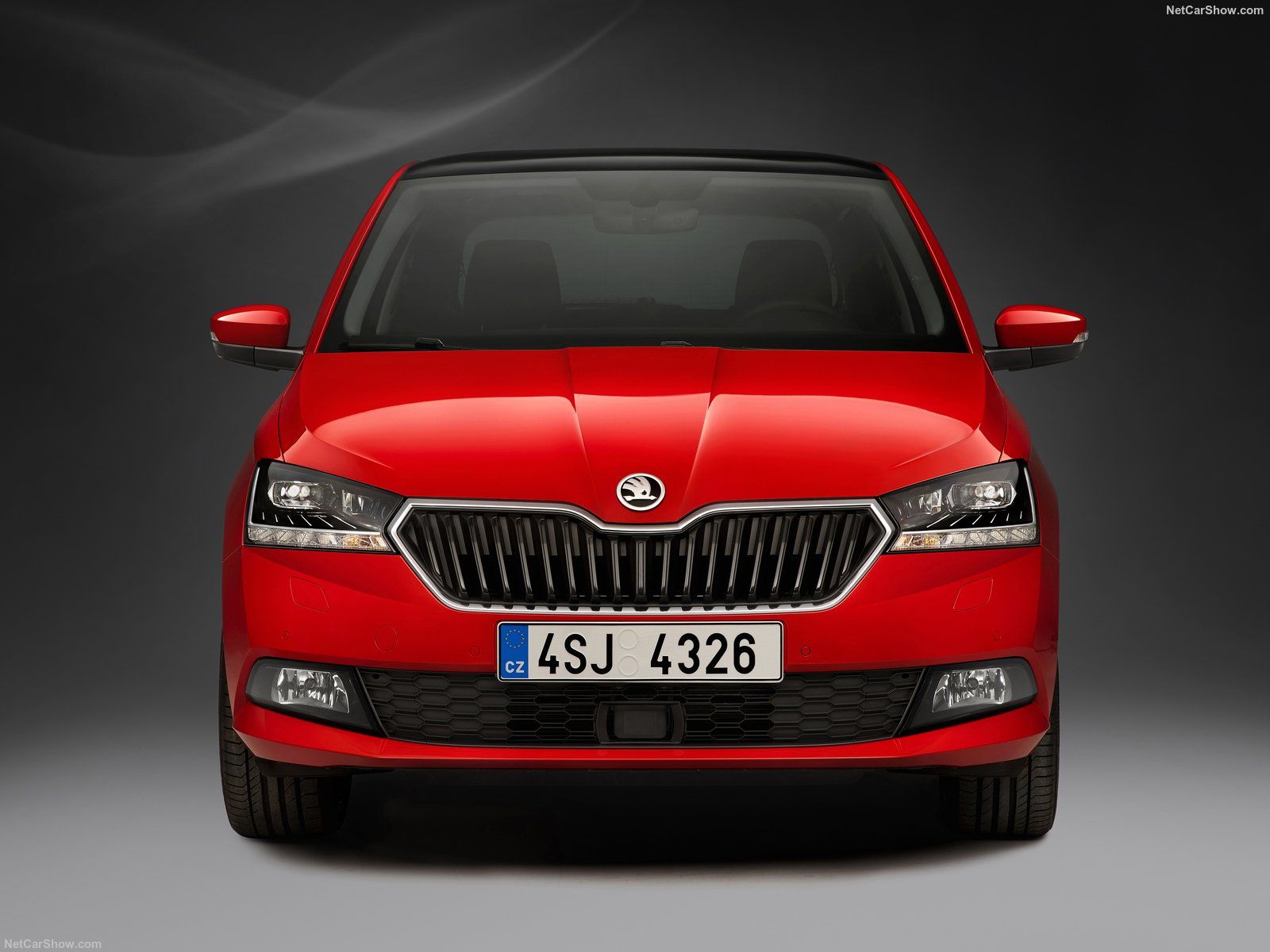 Poland Best Selling Cars 2017 ranking in the year of new record with Skoda Fabia advanced in first place overtaking the Skoda Octavia and the Opel Astra. The best new entry has been the Toyota C-HR landed in 17th place.
Polish Vehicles market is characterized by a large used vehicles market and, unique in Europe, by a strong import of "fresh" used vehicles mainly arriving from Germany. However, in recent years, the research for lower emission vehicles and the increased income available for spending in mobility, have generated a strong demand for new cars boosting the market from 384.000 in the 20112 to a record of 430.000 in the 2016.
According to data released by the local Association of Car Distributors, in the 2017 the market was one of the most positive in the entire Europe, hitting the new all time record with 489.190 new car passenger's sales (+13.5%) and 62.621 light commercial vehicles (+5.1%).
As far as the best selling cars ranking, a new leader for the market is represented by the Skoda Fabia, the popular B Class compact made in Czech Republic, advanced in first place with 18.977 sales (+22.6%) overtaking for few units the former leader, the Skoda Octavia, second with 18.856 units (+11.1%).
In the third step of the podium the Opel Astra at 15.483 (+4.5%) followed by the Volkswagen Golf with 13.299 (+5.5%), the Toyota Yaris with 12.560 (+10.0%), the Ford Focus with 10.952 (+11.5%) and the Toyota Auris with 10.545 (+1.2%).
In eight place the Renault Clio with 9.853 units (+39.6%) followed by the Dacia Duster with 9.523 (+14.4%) and in 10th place by the Skoda Rapid with 9.484 (+7.8%).
Research, Consulting, Data & Forecast Store
F2M covers intensively this market with several products developed to help any investigation required. Market Researches in PDF are immediately available for download with study on the market since 2005 and with forecast up to the 2025. AutoData in EXCEL are immediately downloadable with annual sales volume, split by month, for all brands and all models distributed in the market. This year data are released year to date, but you will receive a monthly update until the year-end.  See details within Poland Corner Store.
| Rank 2017 | Rank 2016 | | Sales 2017 | Sales 2016 | Variation 2017 |
| --- | --- | --- | --- | --- | --- |
| 1 | 2 | Skoda Fabia | 18.977 | 15.483 | 22,6% |
| 2 | 1 | Skoda Octavia | 18.856 | 16.967 | 11,1% |
| 3 | 3 | Opel Astra | 15.493 | 14.819 | 4,5% |
| 4 | 4 | Volkswagen Golf | 13.299 | 12.606 | 5,5% |
| 5 | 5 | Toyota Yaris | 12.560 | 11.418 | 10,0% |
| 6 | 7 | Ford Focus | 10.952 | 9.820 | 11,5% |
| 7 | 6 | Toyota Auris | 10.545 | 10.422 | 1,2% |
| 8 | 12 | Renault Clio | 9.853 | 7.059 | 39,6% |
| 9 | 10 | Dacia Duster | 9.523 | 8.326 | 14,4% |
| 10 | 9 | Skoda Rapid | 9.484 | 8.799 | 7,8% |
| 11 | 8 | Volkswagen Passat | 9.452 | 8.840 | 6,9% |
| 12 | 44 | Fiat Tipo | 8.436 | 3.090 | 173,0% |
| 13 | 11 | Nissan Qashqai | 8.055 | 7.706 | 4,5% |
| 14 | 13 | Hyundai Tucson | 7.649 | 6.895 | 10,9% |
| 15 | 15 | Skoda Superb | 7.361 | 6.426 | 14,6% |
| 16 | 14 | Opel Corsa | 6.604 | 6.768 | -2,4% |
| 17 | | Toyota C-HR | 6.086 | | |
| 18 | 19 | Toyota Corolla | 6.030 | 4.641 | 29,9% |
| 19 | 16 | Kia Sportage | 6.015 | 5.938 | 1,3% |
| 20 | 24 | Renault Mégane | 5.783 | 4.110 | 40,7% |
| 21 | 23 | Volkswagen Tiguan | 5.711 | 4.270 | 33,7% |
| 22 | 22 | Kia Cee'd | 5.388 | 4.467 | 20,6% |
| 23 | 31 | Dacia Sandero | 5.007 | 3.474 | 44,1% |
| 24 | 39 | Volvo XC60 | 4.980 | 3.262 | 52,7% |
| 25 | 25 | Seat Leon | 4.957 | 4.050 | 22,4% |
| 26 | 20 | Toyota RAV4 | 4.780 | 4.481 | 6,7% |
| 27 | 17 | Ford Mondeo | 4.685 | 5.262 | -11,0% |
| 28 | 18 | Toyota Avensis | 4.631 | 4.928 | -6,0% |
| 29 | 34 | volkswagen Golf Sportsvan | 4.581 | 3.426 | 33,7% |
| 30 | 20 | Opel Mokka | 4.546 | 4.481 | 1,5% |
| 31 | 33 | Hyundai i20 | 4.166 | 3.444 | 21,0% |
| 32 | 35 | Kia Rio | 4.049 | 3.402 | 19,0% |
| 33 | 32 | Renault Captur | 4.048 | 3.452 | 17,3% |
| 34 | 38 | Volkswagen Polo | 3.933 | 3.300 | 19,2% |
| 35 | 46 | Suzuki Vitara | 3.588 | 3.032 | 18,3% |
| 36 | 36 | Opel Insignia | 3.572 | 3.348 | 6,7% |
| 37 | 21 | Ford Fiesta | 3.532 | 4.473 | -21,0% |
| 38 | 54 | Mercedes GLC | 3.414 | 2.716 | 25,7% |
| 39 | 28 | Hyundai i30 | 3.391 | 3.652 | -7,1% |
| 40 | 49 | Toyota Aygo | 3.259 | 2.850 | 14,4% |
| 41 | 47 | Seat Ibiza | 3.202 | 2.993 | 7,0% |
| 42 | 53 | Audi Q5 | 3.196 | 2.807 | 13,9% |
| 42 | 95 | Citroen C3 | 3.196 | 1.021 | 213,0% |
| 43 | 48 | Mazda3 | 3.168 | 2.883 | 9,9% |
| 44 | 41 | Honda Civic | 3.000 | 3.153 | -4,9% |
| 45 | 64 | Peugeot 308 | 2.992 | 2.220 | 34,8% |
| 46 | 57 | BMW 5 Series | 2.989 | 2.565 | 16,5% |
| 47 | 88 | BMW X1 | 2.980 | 1.248 | 138,8% |
| 48 | | Skoda Kodiaq | 2.942 | | |
| 49 | 84 | Mitsubishi Outlander | 2.886 | 1.334 | 116,3% |
| 50 | 86 | Dacia Lodgy | 2.861 | 1.320 | 116,7% |
(38)