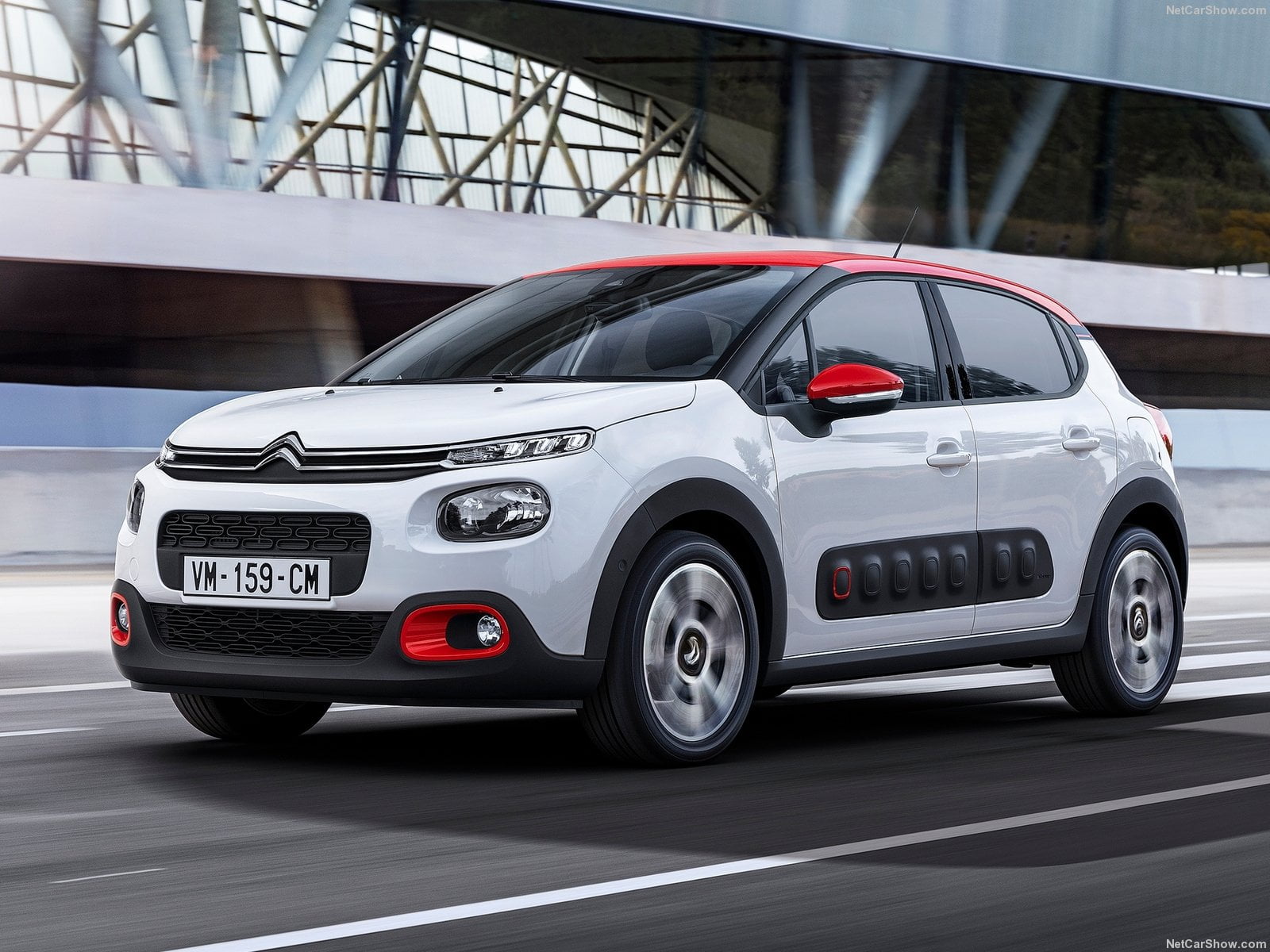 Portugal Auto Market in first half 2016 kept momentum despite persistent economic difficulties. All brands are growing with Fiat  and Peugeot accelerating their speed. The second half outlook still positive.
In the first quarter, the economy grew 0.2% over the previous quarter, which was revised upwards slightly from a preliminary estimate of GDP growth of just 0.1%.
Q1's increase followed a similar lackluster reading in Q4 2015 and mainly reflected the fact that still-solid private consumption offset a sharp deterioration in both fixed investment and exports.
Indeed, according to data released by the A.C.A.P., the Portuguese Association of Car Producers, during the second quarter of the 2016 the domestic car market speed was less intense compared to the first quarter with April, May, June sales respectively at 15.984 (+6.4%), 20.836 (+13.6%) and 23.374 (+11.0%).
Year to date figures of 118.615, up 17.8%. June was the 37th year-on-year growing month in a string.
In the first half of 2016, Renault was market leader with 14.817 sales (+24.2%) with market share at 12.5%. In second place Peugeot with 11.175 units (+15.5%) and in third place there was Volkswagen with 1.849 (+3.3%).
Behind Mercedes with 8.546 (+23.7%), BMW with 8.154 (+16.7%), Opel with 7.532 (+28.3%) and the fast growing Fiat with 6.719 (+35.5%).
At group wise, Renault Nissan was in first place with 20.4% of market share followed by the Volkswagen Group with 18.0% and the other French Group, P.S.A. with 14.7%.
Below, you can sort our interactive tables to see data regarding Brands, Groups and Models. Please bear in mind that sales data are subject to adjustments as sources will update their information. This report is updated at the publishing date and will not be modified while the next on this subject will report year to date data updated.
| Rank June | Rank H1 2016 | Brand | Sales June | Sales H1 2016 | Var June | Var H1 2016 | Share June | Share H1 2016 |
| --- | --- | --- | --- | --- | --- | --- | --- | --- |
| 1 | 1 | Renault | 3.404 | 14.817 | 34,6% | 24,2% | 14,6% | 12,5% |
| 2 | 2 | Peugeot | 2.035 | 11.175 | 1,1% | 15,5% | 8,7% | 9,4% |
| 3 | 3 | Volkswagen | 1.849 | 10.039 | -11,5% | 3,3% | 7,9% | 8,5% |
| 4 | 4 | Mercedes | 1.611 | 8.546 | 41,8% | 23,7% | 6,9% | 7,2% |
| 5 | 8 | Nissan | 1.515 | 6.564 | 8,4% | 8,8% | 6,5% | 5,5% |
| 6 | 7 | Fiat | 1.317 | 6.719 | 13,7% | 35,5% | 5,6% | 5,7% |
| 7 | 6 | Opel | 1.307 | 7.532 | 12,0% | 28,3% | 5,6% | 6,4% |
| 8 | 11 | Toyota | 1.306 | 4.683 | 4,6% | 19,5% | 5,6% | 3,9% |
| 9 | 13 | Seat | 1.240 | 4.522 | 0,8% | 8,2% | 5,3% | 3,8% |
| 10 | 5 | BMW | 1.213 | 8.154 | 5,3% | 16,7% | 5,2% | 6,9% |
| 11 | 9 | Citroen | 1.039 | 5.788 | 13,4% | 15,9% | 4,4% | 4,9% |
| 12 | 12 | Ford | 936 | 4.673 | -15,1% | -4,9% | 4,0% | 3,9% |
| 13 | 10 | Audi | 868 | 4.933 | -6,4% | -3,7% | 3,7% | 4,2% |
| 14 | 14 | Kia | 562 | 2.858 | 66,8% | 46,3% | 2,4% | 2,4% |
| 15 | 15 | Dacia | 534 | 2.793 | 61,3% | 32,2% | 2,3% | 2,4% |
| 16 | 16 | Volvo | 503 | 2.388 | 45,0% | 24,4% | 2,2% | 2,0% |
| 17 | 17 | Skoda | 303 | 1.767 | -33,1% | 1,1% | 1,3% | 1,5% |
| 18 | 22 | Hyundai | 268 | 1.335 | -5,0% | 48,7% | 1,1% | 1,1% |
| 19 | 18 | Smart | 248 | 1.583 | -15,9% | 14,9% | 1,1% | 1,3% |
| 20 | 19 | Mini | 247 | 1.514 | 6,5% | 25,7% | 1,1% | 1,3% |
| 21 | 23 | Honda | 232 | 1.270 | 58,9% | 63,7% | 1,0% | 1,1% |
| 22 | 21 | Mitsubishi | 215 | 1.349 | 31,1% | 23,8% | 0,9% | 1,1% |
| 23 | 20 | Mazda | 199 | 1.407 | 51,9% | 135,3% | 0,9% | 1,2% |
| 24 | 26 | Alfa Romeo | 106 | 412 | 253,3% | 13,5% | 0,5% | 0,3% |
| 25 | 25 | DS | 102 | 447 | 70,0% | 18,9% | 0,4% | 0,4% |
| 26 | 24 | Land Rover | 72 | 519 | 9,1% | 28,8% | 0,3% | 0,4% |
| 27 | 27 | Jaguar | 57 | 324 | 58,3% | 165,6% | 0,2% | 0,3% |
| 28 | 28 | Lexus | 26 | 186 | -36,6% | 0,0% | 0,1% | 0,2% |
| 29 | 29 | Suzuki | 21 | 108 | 90,9% | 116,0% | 0,1% | 0,1% |
| 30 | 30 | Jeep | 17 | 69 | 6,3% | -20,7% | 0,1% | 0,1% |
| 31 | 31 | Porsche | 12 | 65 | 71,4% | -30,9% | 0,1% | 0,1% |
| 32 | 33 | Maserati | 3 | 20 | 0,0% | 42,9% | 0,0% | 0,0% |
| 33 | 34 | Ferrari | 2 | 9 | 100,0% | 28,6% | 0,0% | 0,0% |
| 33 | 32 | Lancia | 2 | 21 | -80,0% | -56,3% | 0,0% | 0,0% |
| 34 | 35 | Aston Martin | 1 | 5 | 0,0% | 66,7% | 0,0% | 0,0% |
| Rank June | Rank H1 2016 | Group | Sales June | Sales H1 2016 | Var June | Var H1 2016 | Share June | Share H1 2016 |
| --- | --- | --- | --- | --- | --- | --- | --- | --- |
| 1 | 1 | Renault-Nissan | 5.453 | 24.174 | 28,1% | 20,4% | 23,3% | 20,4% |
| 2 | 2 | Volkswagen | 4.272 | 21.329 | -9,3% | 2,2% | 18,3% | 18,0% |
| 3 | 3 | PSA | 3.176 | 17.410 | 6,3% | 15,7% | 13,6% | 14,7% |
| 4 | 4 | Mercedes Daimler | 1.859 | 10.129 | 29,9% | 22,2% | 8,0% | 8,5% |
| 5 | 5 | BMW | 1.460 | 9.668 | 5,5% | 18,0% | 6,2% | 8,2% |
| 6 | 7 | FCA | 1.447 | 7.250 | 18,8% | 32,3% | 6,2% | 6,1% |
| 7 | 8 | Toyota | 1.332 | 4.869 | 3,3% | 18,6% | 5,7% | 4,1% |
| 8 | 6 | General Motors | 1.307 | 7.532 | 12,0% | 28,3% | 5,6% | 6,3% |
| 9 | 9 | Ford | 936 | 4.673 | -15,1% | -4,9% | 4,0% | 3,9% |
| 10 | 10 | Hyundai-Kia | 830 | 4.193 | 34,1% | 47,0% | 3,6% | 3,5% |
(827)