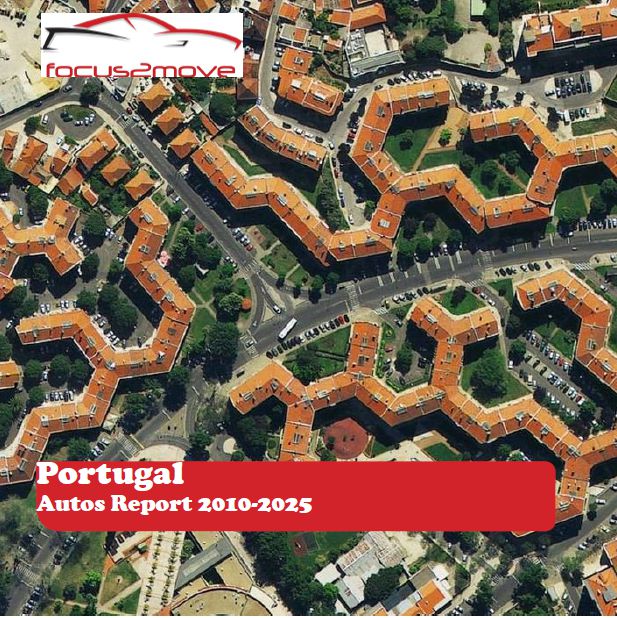 Portugal Automotive Market Research 2010-2025 features historical data and insights plus professional forecast on new vehicles sales by type, manufacturer, brand and model providing an easy-to-use picture of current and future competitive landscape.
Market Trend
Portuguese vehicles market was hit by a huge crisis in the 2008 losing 75% of volume. However, since 2012 a strong recovery is in place and in the last five years car passenger's sales doubled from 95.000 in the 2012 to 207.315 in the 2016. The momentum is still in place and the 2017 ended with over 220.000 sales, up 7.1%.
According to data released by the A.C.A.P., the Portuguese Association of Car Producers in the 2018 the car passenger's market is moderately positive. Having ended the first quarter with at 63.081 sales (+5.4%) and the second with 67.604 (+0.4%), the third scored 48.092 cars (+8.6%)
Indeed the deadline of September 1st for introduction of WLTP emission standard, moved up and down the registrations data in single Q3 month, with July with 19.961 sales (+13.8%), August at 15.360 (+28.7%) and finally September at 12.771 (-13.8%), unchanging the base trend, with Year to Date figures at 180.246 (+5.1%).
Research Contents
Focus2move Automotive Market Reports provide a comprehensive and extensive overview about this market including information on the cars and light commercial market size, market share and industry trends, with a deep segment analysis and full data for brands and models in the last two years, plus forecast by T.I.V:, segments and brand up to 2025.
We can help you gain further insight into the automotive market trends and gain valuable automotive consumer data.
Make sure you stay one step ahead of your competitors!
Focus2move's market analysis can help you make informed business decisions by providing up-to-the-minute automotive industry intelligence.
Contents are:
Historical Data 2010-2017
1 – Global Vehicles Market Data 2010-2018
2 – Introduction to the country
3 – Market vehicles industry data & trends 2010-2017
4 – Performance by brand 2016-2017
5 – Premium Brands performance 2010-2017
6 – Car Passenger's segmentation 2010-2017
7 – Car Passenger's sales & share by Model 2016-2017
8 – Light Commercial Vehicles segmentation 2010-2017
9 – LCVs sales & share by model 2016-2017
Future Outlook 2018-2025
10 – Global Automotive Mega Trends
11 – Global Vehicles Market Forecast 2018-2025
12 – Local Vehicles Market Mega Trends 2018-2025
13 – Local Vehicles Market Forecast 2018-2025
14 – Brand Performance Forecast 2018-2025
15 – Car Passenger's Segments Forecast 2018-2025
16 – LCVs segments Forecast 2018-2025
(266)