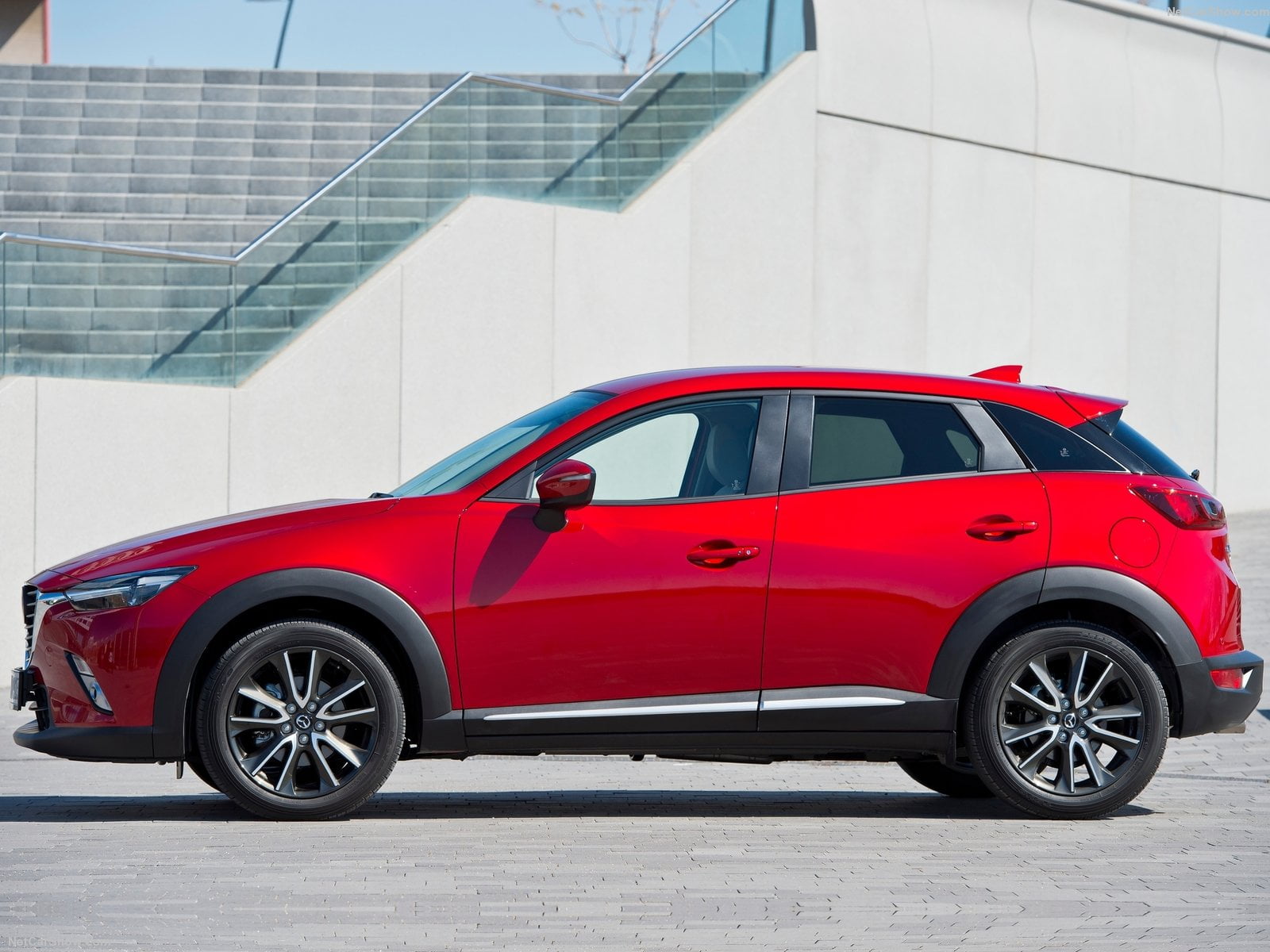 Portugal Best Selling Cars 2016 dominated by the Renault Clio ahead of the traditional rival, the Peugeot 208 and the Renault Megane, the best performer among the top 10. Mercedes A Class was 10th.
During the 2016 the Portuguese best-selling cars ranking was led by the Renault Clio, keeping unchanged the place from the last year, with 11.494 sales, up 20.1% ahead of the Peugeot 208, up 2 spots, with 6.914 (+25.9%) and the Renault Megane, up 4 spots, with 6.503 (+44.4%)
In fourth place the Volkswagen Golf with 5.829 sales (-4.7%) ahead of the Renault Captur with 5.633 sales (+16.8%), the Volkswagen Polo with 5.414 sales (-1.5%)  and the Nissan Qashqai with 5.081 (-2.8%).
In eight place the Peugeot 308 with 5.004 units (+12.8%) followed by Seat Ibiza with 4951 (+21.4%) and in 10th place the best premium model, the Mercedes A Class with 4.844 units (+13.7%)
Research, Consulting, Data & Forecast Store
F2M covers intensively this market with several products developed to help any investigation required.
Market Researches in PDF are immediately available for download with study on the market since 2005 and with forecast up to the 2022.
Auto Data in EXCEL are immediately downloadable with annual sales volume, split by month, for all brands and all models distributed in the market. This year data are released year to date, but you will receive a monthly update until the year-end.
Below, you can sort our interactive tables to see data regarding Brands, Groups and Models. Please bear in mind that sales data are subject to adjustments as sources will update their information. This report is updated at the publishing date and will not be modified while the next on this subject will report year to date data updated.
| Rank 2016 | Rank 2015 | Best | Sales 2016 | Sales 2015 | Variation 2016 |
| --- | --- | --- | --- | --- | --- |
| 1 | 1 | Renault Clio | 11.494 | 9.574 | 20,1% |
| 2 | 4 | Peugeot 208 | 6.914 | 5.492 | 25,9% |
| 3 | 7 | Renault Mégane | 6.503 | 4.504 | 44,4% |
| 4 | 2 | Volkswagen Golf | 5.829 | 6.114 | -4,7% |
| 5 | 6 | Renault Captur | 5.633 | 4.822 | 16,8% |
| 6 | 3 | Volkswagen Polo | 5.417 | 5.498 | -1,5% |
| 7 | 5 | Nissan Qashqai | 5.081 | 5.229 | -2,8% |
| 8 | 8 | Peugeot 308 | 5.004 | 4.435 | 12,8% |
| 9 | 11 | Seat Ibiza | 4.951 | 4.078 | 21,4% |
| 10 | 9 | Mercedes A Class | 4.844 | 4.262 | 13,7% |
| 11 | 10 | Opel Corsa | 4.732 | 4.156 | 13,9% |
| 12 | 15 | Opel Astra | 4.485 | 3.341 | 34,2% |
| 13 | 16 | Peugeot 2008 | 4.272 | 3.240 | 31,9% |
| 14 | 18 | Citroen C3 | 4.177 | 2.931 | 42,5% |
| 15 | 12 | BMW 1 Series | 3.899 | 3.875 | 0,6% |
| 16 | 14 | Audi A3 | 3.610 | 3.532 | 2,2% |
| 17 | 17 | Toyota Yaris | 3.411 | 3.074 | 11,0% |
| 18 | 19 | Mercedes C Class | 3.248 | 2.913 | 11,5% |
| 19 | 13 | Ford Focus | 3.068 | 3.721 | -17,5% |
| 20 | 21 | Toyota Auris | 2.757 | 2.764 | -0,3% |
| 21 | 26 | Fiat 500 | 2.710 | 2.168 | 25,0% |
| 22 | 24 | Seat Leon | 2.601 | 2.423 | 7,3% |
| 23 | 27 | Dacia Sandero | 2.596 | 2.165 | 19,9% |
| 24 | 22 | Fiat Punto | 2.581 | 2.611 | -1,1% |
| 25 | 28 | Volvo V40 | 2.482 | 2.122 | 17,0% |
| 26 | 31 | BMW 2 Series | 2.437 | 1.717 | 41,9% |
| 27 | 29 | Mercedes CLA | 2.340 | 1.939 | 20,7% |
| 28 | 23 | BMW 3 Series | 2.288 | 2.503 | -8,6% |
| 29 | 20 | Ford Fiesta | 2.287 | 2.894 | -21,0% |
| 30 | 35 | Nissan Juke | 2.172 | 1.549 | 40,2% |
| 31 | 30 | Citroen C4 Cactus | 2.118 | 1.850 | 14,5% |
| 32 | 25 | Volkswagen Passat | 1.968 | 2.370 | -17,0% |
| 33 | 40 | Audi A4 | 1.855 | 1.347 | 37,7% |
| 34 | 32 | BMW 4 Series | 1.758 | 1.686 | 4,3% |
| 35 | 36 | Smart Fortwo | 1.701 | 1.479 | 15,0% |
| 36 | 33 | Mini | 1.697 | 1.656 | 2,5% |
| 37 | 42 | Kia Rio | 1.603 | 1.214 | 32,0% |
| 38 | 46 | Mercedes E Class | 1.577 | 1.147 | 37,5% |
| 39 | 39 | Volkswagen Up! | 1.555 | 1.367 | 13,8% |
| 40 | 50 | Fiat 500x | 1.536 | 1.091 | 40,8% |
| 41 | 41 | Citroen C1 | 1.434 | 1.288 | 11,3% |
| 42 | 57 | Kia Cee'd | 1.396 | 833 | 67,6% |
| 43 | 38 | Skoda Fabia | 1.381 | 1.408 | -1,9% |
| 44 | 51 | Nissan Micra | 1.336 | 1.045 | 27,8% |
| 45 | 47 | Smart Forfour | 1.333 | 1.119 | 19,1% |
| 46 | 43 | Fiat Panda | 1.329 | 1.179 | 12,7% |
| 46 | 34 | Audi A1 | 1.329 | 1.615 | -17,7% |
| 47 | 84 | Mazda CX-3 | 1.267 | 409 | 209,8% |
| 48 | 60 | Dacia Duster | 1.227 | 781 | 57,1% |
| 49 | 45 | Peugeot 108 | 1.220 | 1.159 | 5,3% |
| 50 | 109 | BMW X1 | 1.196 | 224 | 433,9% |
| 51 | | Fiat Tipo | 1.188 | | |
| 52 | 44 | Mercedes GLA | 1.148 | 1.160 | -1,0% |
| 52 | 63 | Nissan Note | 1.148 | 731 | 57,0% |
| 53 | 36 | BMW 5 Series | 1.131 | 1.479 | -23,5% |
| 54 | 49 | Dacia Logan | 1.123 | 1.101 | 2,0% |
| 54 | 59 | Hyundai i20 | 1.123 | 804 | 39,7% |
| 55 | 55 | Mitsubishi Space Star | 1.068 | 894 | 19,5% |
| 56 | 56 | Audi A6 | 1.054 | 839 | 25,6% |
| 57 | 37 | Nissan Pulsar | 1.009 | 1.471 | -31,4% |
| 58 | 48 | Honda Civic | 986 | 1.102 | -10,5% |
| 59 | 64 | Peugeot 3008 | 950 | 682 | 39,3% |
| 60 | 54 | Peugeot 508 | 935 | 950 | -1,6% |
| 61 | 62 | Toyota Aygo | 885 | 736 | 20,2% |
| 62 | 66 | Citroen C4 | 880 | 639 | 37,7% |
| 63 | 53 | Mercedes B Class | 821 | 970 | -15,4% |
| 64 | 52 | Skoda Octavia | 794 | 982 | -19,1% |
| 65 | 65 | Volvo V60 | 744 | 675 | 10,2% |
| 66 | 90 | Volkswagen Tiguan | 714 | 373 | 91,4% |
| 67 | 74 | Volkswagen Sharan | 701 | 486 | 44,2% |
| 67 | 61 | Opel Insignia | 701 | 778 | -9,9% |
| 68 | 73 | Kia Sportage | 682 | 499 | 36,7% |
| 69 | 81 | Nissan X-Trail | 631 | 428 | 47,4% |
| 70 | 67 | Mitsubishi ASX | 630 | 627 | 0,5% |
| 71 | 70 | Fiat 500L | 626 | 549 | 14,0% |
| 72 | 188 | Hyundai Tucson | 623 | 2 | |
| 73 | 87 | Opel Karl | 614 | 382 | 60,7% |
| 74 | 147 | Mini Clubman | 605 | 79 | 665,8% |
| 75 | 135 | Honda HR-V | 594 | 104 | 471,2% |
| 76 | 58 | Land Rover Range Rover Evoque | 591 | 827 | -28,5% |
| 77 | 77 | Opel Adam | 573 | 464 | 23,5% |
| 78 | 186 | Renault Talisman | 572 | 4 | |
| 79 | 69 | Citroen C4 Picasso | 568 | 582 | -2,4% |
| 80 | 72 | Renault Twingo | 546 | 531 | 2,8% |
| 81 | 108 | Mercedes GLC | 544 | 225 | 141,8% |
| 82 | 88 | Opel Zafira Tourer | 517 | 381 | 35,7% |
| 83 | 60 | Audi A5 | 501 | 781 | -35,9% |
| 84 | 68 | Audi Q3 | 498 | 608 | -18,1% |
| 85 | 92 | Mitsubishi Outlander | 481 | 347 | 38,6% |
| 86 | 79 | Dacia Lodgy | 468 | 448 | 4,5% |
| 87 | 75 | Alfa Romeo Giulietta | 456 | 485 | -6,0% |
| 88 | 89 | BMW X5 | 446 | 375 | 18,9% |
| 89 | 129 | Honda Jazz | 429 | 129 | 232,6% |
| 90 | 85 | Volvo XC60 | 425 | 397 | 7,1% |
| 91 | 71 | Renault Scénic | 420 | 541 | -22,4% |
| 92 | 129 | Ford Ecosport | 415 | 129 | 221,7% |
| 93 | 80 | Kia Carens | 413 | 444 | -7,0% |
| 94 | 93 | Ford Mondeo | 405 | 346 | 17,1% |
| 95 | 98 | Kia Picanto | 402 | 319 | 26,0% |
| 96 | 116 | Mazda3 | 399 | 177 | 125,4% |
| 97 | 159 | Volkswagen Touran | 377 | 53 | 611,3% |
| 98 | 131 | Volvo XC90 | 376 | 120 | 213,3% |
| 99 | 78 | Ford KA | 374 | 462 | -19,0% |
| 100 | 76 | Citroen C-Elysée | 366 | 479 | -23,6% |
(23)