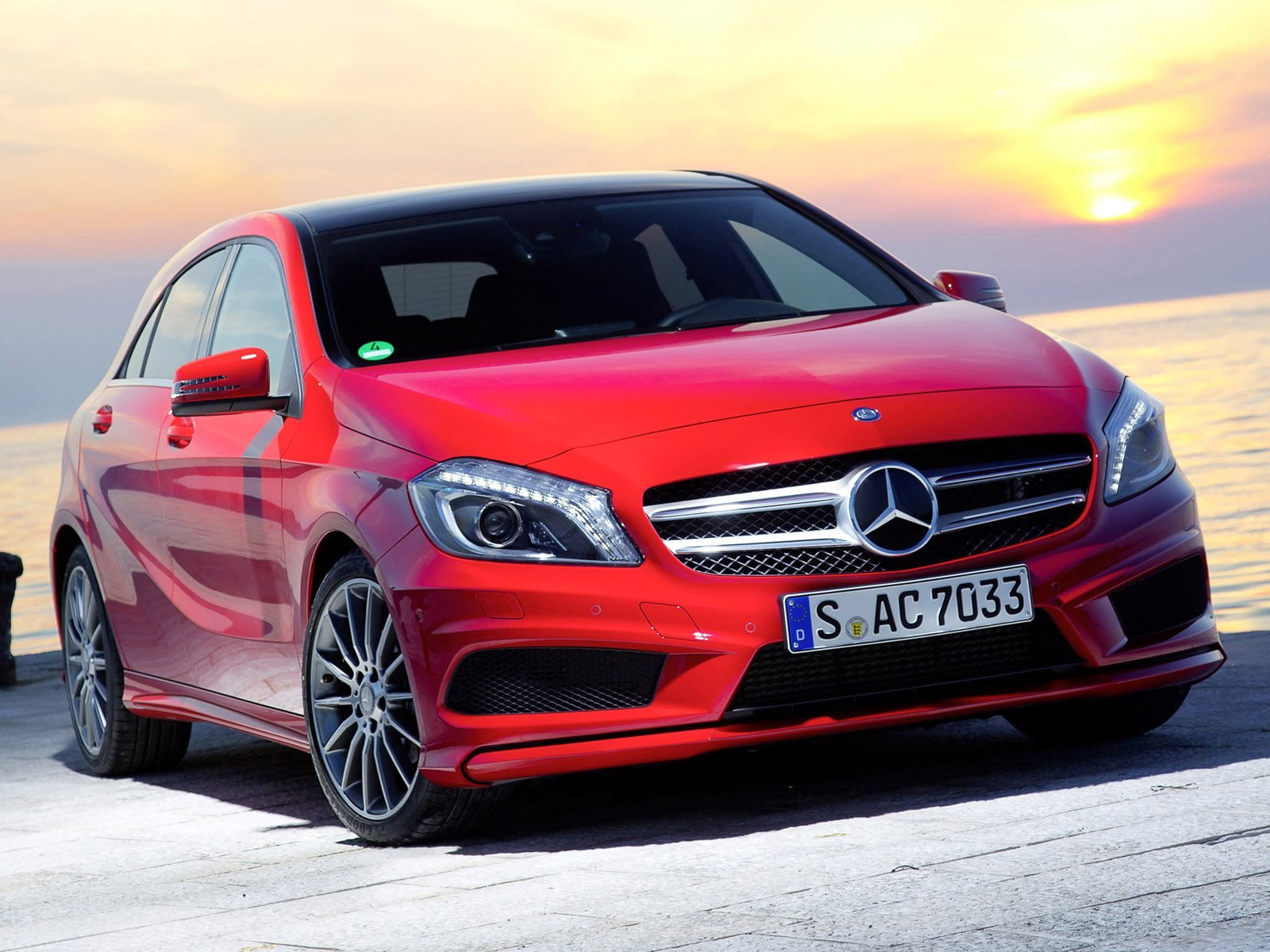 Portugal Cars Sales in Q3 gain ground thanks to the economic slight acceleration, hitting the 40th y.o.y. increase in a string. Renault was the shining star with Clio and Megane on top.
After Q2's small acceleration over the previous quarter, recent monthly indicators hint that Portugal's economy might have sped up slightly in the third quarter. On 14 October, Portugal's government disclosed its 2017 budget draft, which includes an ambitious plan to bring the fiscal deficit down to 1.6% of GDP in 2017, notably above the 2.4% deficit projected for this year.
The domestic cars sales during the Q3 kept the pace, registering in September the 40th year-on-year growing month in a string.
Indeed, according to data released by the A.C.A.P., the Portuguese Association of Car Producers, in August and September the sales had been respectively at 10.649 (+12.8%) and 13.960 units (10.6%).
Year to date September figures of 158.864, improving 14.9%.
Year to date September, Renault was market leader with 19.311 sales (+24.5%) with market share at 12.2%. In second place Peugeot with 15.033 units (+17.5%) and Volkswagen was  third with 13.196 (-0.8%).
Behind Mercedes with 12.106 (+17.2%), BMW with 11.146 (+13.2%), Opel with 9.445 (+18.5%) and Nissan with 8.927 (+9.0%).
At group wise, Renault Nissan was in first place with 20.3% of market share followed by the Volkswagen Group with 18.0% and the other French Group, P.S.A. with 14.6%.
As far as the best-selling models performance, the Renault Clio confirmed the leadership with 8.717 sales (+20.9%) followed by the Volkswagen Golf with 4.529 (-7.2%), the Renault Mégane with 4.482 (+29.0%), the Mercedes A Class with 3.931 (+18.4%) and the Peugeot 208 with 5.361 (+26.3%).
Below, you can sort our interactive tables to see data regarding Brands, Groups and Models. Please bear in mind that sales data are subject to adjustments as sources will update their information. This report is updated at the publishing date and will not be modified while the next on this subject will report year to date data updated.
| Rank Sept | Rank 2016 | Brand | Sales Sept | Sales 2016 | Var Sept | Var 2016 | Share Sept | Share 2016 |
| --- | --- | --- | --- | --- | --- | --- | --- | --- |
| 1 | 1 | Renault | 1.555 | 19.311 | 26,8% | 24,5% | 11,1% | 12,2% |
| 2 | 2 | Peugeot | 1.326 | 15.033 | 32,9% | 17,5% | 9,5% | 9,5% |
| 4 | 3 | Volkswagen | 1.173 | 13.196 | 1,2% | -0,8% | 8,4% | 8,3% |
| 3 | 4 | Mercedes | 1.283 | 12.106 | 3,9% | 17,2% | 9,2% | 7,6% |
| 5 | 5 | BMW | 1.059 | 11.146 | 9,5% | 13,2% | 7,6% | 7,0% |
| 9 | 6 | Opel | 620 | 9.445 | -14,4% | 18,5% | 4,4% | 5,9% |
| 6 | 7 | Nissan | 801 | 8.927 | 2,7% | 9,0% | 5,7% | 5,6% |
| 13 | 8 | Fiat | 439 | 8.275 | 20,9% | 27,9% | 3,1% | 5,2% |
| 8 | 9 | Citroen | 638 | 7.575 | 14,3% | 15,6% | 4,6% | 4,8% |
| 7 | 10 | Audi | 741 | 6.876 | 4,2% | -4,4% | 5,3% | 4,3% |
| 11 | 11 | Ford | 547 | 6.408 | 1,5% | -3,8% | 3,9% | 4,0% |
| 10 | 12 | Toyota | 613 | 6.237 | -18,6% | 11,2% | 4,4% | 3,9% |
| 12 | 13 | Seat | 466 | 6.223 | 39,9% | 12,9% | 3,3% | 3,9% |
| 14 | 14 | Dacia | 384 | 3.963 | 1,9% | 21,9% | 2,8% | 2,5% |
| 15 | 15 | Kia | 349 | 3.865 | 14,8% | 37,6% | 2,5% | 2,4% |
| 16 | 16 | Volvo | 280 | 3.176 | 15,2% | 20,8% | 2,0% | 2,0% |
| 17 | 17 | Smart | 254 | 2.307 | 13,9% | 15,7% | 1,8% | 1,5% |
| 20 | 18 | Skoda | 188 | 2.278 | -10,9% | -7,2% | 1,3% | 1,4% |
| 21 | 19 | Mini | 182 | 2.012 | 23,0% | 22,0% | 1,3% | 1,3% |
| 18 | 20 | Mazda | 220 | 1.988 | 35,8% | 92,8% | 1,6% | 1,3% |
| 19 | 21 | Hyundai | 189 | 1.937 | 80,0% | 52,3% | 1,4% | 1,2% |
| 22 | 22 | Honda | 179 | 1.764 | 19,3% | 50,6% | 1,3% | 1,1% |
| 23 | 23 | Mitsubishi | 157 | 1.734 | 7,5% | 9,3% | 1,1% | 1,1% |
| 24 | 24 | Land Rover | 77 | 721 | 165,5% | 24,5% | 0,6% | 0,5% |
| 27 | 25 | DS | 38 | 588 | -7,3% | 22,8% | 0,3% | 0,4% |
| 25 | 26 | Alfa Romeo | 55 | 561 | 96,4% | 17,9% | 0,4% | 0,4% |
| 26 | 27 | Jaguar | 53 | 493 | 112,0% | 140,5% | 0,4% | 0,3% |
| 28 | 28 | Lexus | 31 | 282 | -27,9% | 6,8% | 0,2% | 0,2% |
| 29 | 29 | Suzuki | 27 | 174 | 145,5% | 100,0% | 0,2% | 0,1% |
| 30 | 30 | Jeep | 14 | 136 | -22,2% | -3,5% | 0,1% | 0,1% |
| 31 | 31 | Porsche | 12 | 95 | 140,0% | -23,4% | 0,1% | 0,1% |
| Rank Sept | Rank 2016 | Group | Sales Sept | Sales 2016 | Var Sept | Var 2016 | Share Sept | Share 2016 |
| --- | --- | --- | --- | --- | --- | --- | --- | --- |
| 1 | 1 | Renault-Nissan | 2.740 | 32.201 | 15,0% | 19,5% | 19,6% | 20,3% |
| 2 | 2 | Volkswagen | 2.580 | 28.673 | 6,6% | 0,3% | 18,5% | 18,0% |
| 3 | 3 | PSA | 2.002 | 23.196 | 25,4% | 17,0% | 14,3% | 14,6% |
| 4 | 4 | Mercedes Daimler | 1.537 | 14.413 | 5,4% | 17,0% | 11,0% | 9,1% |
| 5 | 5 | BMW | 1.241 | 13.158 | 11,3% | 14,5% | 8,9% | 8,3% |
| 7 | 6 | General Motors | 620 | 9.445 | -14,4% | 18,5% | 4,4% | 5,9% |
| 10 | 7 | FCA | 518 | 9.051 | 24,2% | 26,0% | 3,7% | 5,7% |
| 6 | 8 | Toyota | 644 | 6.519 | -19,1% | 11,0% | 4,6% | 4,1% |
| 8 | 9 | Ford | 547 | 6.408 | 1,5% | -3,8% | 3,9% | 4,0% |
| 9 | 10 | Hyundai-Kia | 538 | 5.802 | 31,5% | 42,2% | 3,9% | 3,7% |
| Rank Sept | Rank 2016 | Model | Sales Sept | Sales 2016 | Var Sept | Var 2016 | Share Sept | Share 2016 |
| --- | --- | --- | --- | --- | --- | --- | --- | --- |
| 1 | 1 | Renault Clio | 641 | 8.717 | 23,5% | 20,9% | 4,6% | 5,5% |
| 2 | 3 | Volkswagen Golf | 459 | 4.529 | -12,1% | -7,2% | 3,3% | 2,9% |
| 3 | 5 | Renault Mégane | 432 | 4.482 | 23,8% | 29,0% | 3,1% | 2,8% |
| 4 | 8 | Mercedes A Class | 409 | 3.931 | 24,3% | 18,4% | 3,0% | 2,5% |
| 5 | 2 | Peugeot 208 | 408 | 5.361 | 38,8% | 26,3% | 3,0% | 3,4% |
| 6 | 13 | Peugeot 2008 | 369 | 3.127 | 65,5% | 31,5% | 2,7% | 2,0% |
| 7 | 11 | Nissan Qashqai | 321 | 3.785 | -6,1% | -3,7% | 2,3% | 2,4% |
| 8 | 7 | Peugeot 308 | 310 | 3.944 | 13,1% | 14,1% | 2,2% | 2,5% |
| 9 | 4 | Renault Captur | 307 | 4.518 | 10,0% | 23,4% | 2,2% | 2,9% |
| 10 | 6 | Volkswagen Polo | 291 | 4.464 | 7,0% | -4,0% | 2,1% | 2,8% |
| 11 | 12 | Opel Astra | 273 | 3.416 | 39,3% | 41,2% | 2,0% | 2,2% |
| 12 | 16 | Mercedes C Class | 259 | 2.607 | -11,6% | 13,3% | 1,9% | 1,7% |
| 13 | 21 | Toyota Auris | 255 | 2.105 | -22,5% | 7,5% | 1,8% | 1,3% |
| 13 | 14 | Citroen C3 | 255 | 3.012 | 26,9% | 30,8% | 1,8% | 1,9% |
| 14 | 15 | BMW 1 Series | 238 | 2.973 | -2,5% | 2,2% | 1,7% | 1,9% |
| 15 | 18 | Audi A3 | 232 | 2.572 | -1,7% | -5,5% | 1,7% | 1,6% |
| 16 | 17 | Toyota Yaris | 229 | 2.592 | -29,8% | 8,4% | 1,7% | 1,6% |
| 17 | 26 | Seat Leon | 201 | 1.955 | 39,6% | 7,4% | 1,5% | 1,2% |
| 18 | 10 | Seat Ibiza | 197 | 3.792 | 20,1% | 12,1% | 1,4% | 2,4% |
| 19 | 29 | BMW 3 Series | 196 | 1.751 | -8,4% | -7,9% | 1,4% | 1,1% |
| 20 | 20 | Fiat 500 | 185 | 2.375 | 43,4% | 26,9% | 1,3% | 1,5% |
| 21 | 9 | Opel Corsa | 184 | 3.878 | -31,1% | 8,2% | 1,3% | 2,5% |
| 22 | 19 | Ford Focus | 177 | 2.494 | -14,9% | -14,2% | 1,3% | 1,6% |
| 23 | 32 | Volkswagen Passat | 176 | 1.442 | -9,7% | -14,4% | 1,3% | 0,9% |
| 24 | 25 | Mercedes CLA | 175 | 1.974 | -24,2% | 40,2% | 1,3% | 1,2% |
| 25 | 27 | Dacia Sandero | 168 | 1.942 | -23,6% | 27,0% | 1,2% | 1,2% |
| 26 | 28 | Volvo V40 | 164 | 1.820 | 7,9% | 13,3% | 1,2% | 1,2% |
| 27 | 30 | Citroen C4 Cactus | 161 | 1.710 | 34,2% | 9,8% | 1,2% | 1,1% |
| 27 | 33 | BMW 4 Series | 161 | 1.364 | 37,6% | 4,0% | 1,2% | 0,9% |
| 28 | 36 | Audi A4 | 157 | 1.278 | 82,6% | 20,9% | 1,1% | 0,8% |
| 29 | 43 | Mercedes E Class | 151 | 1.094 | 58,9% | 19,7% | 1,1% | 0,7% |
| 30 | 37 | Smart Fortwo | 146 | 1.260 | 9,8% | 10,9% | 1,1% | 0,8% |
| 31 | 47 | Nissan Note | 133 | 996 | 95,6% | 58,9% | 1,0% | 0,6% |
| 32 | 23 | BMW 2 Series | 132 | 2.032 | -12,6% | 51,4% | 1,0% | 1,3% |
| 33 | 46 | Audi A1 | 125 | 1.019 | -8,8% | -13,6% | 0,9% | 0,6% |
| 34 | 34 | Kia Rio | 124 | 1.311 | 40,9% | 37,6% | 0,9% | 0,8% |
| 35 | 55 | Dacia Duster | 121 | 824 | 105,1% | 40,1% | 0,9% | 0,5% |
| 36 | 24 | Ford Fiesta | 112 | 1.989 | -21,7% | -17,3% | 0,8% | 1,3% |
| 37 | 49 | Mazda CX-3 | 109 | 961 | 65,2% | 332,9% | 0,8% | 0,6% |
| 38 | 45 | Smart Forfour | 108 | 1.047 | 20,0% | 22,0% | 0,8% | 0,7% |
| 38 | 57 | Audi A6 | 108 | 773 | 47,9% | 20,4% | 0,8% | 0,5% |
| 39 | 31 | Nissan Juke | 106 | 1.640 | -38,7% | 45,4% | 0,8% | 1,0% |
| 40 | 35 | Mini | 101 | 1.282 | -5,6% | -5,1% | 0,7% | 0,8% |
(282)