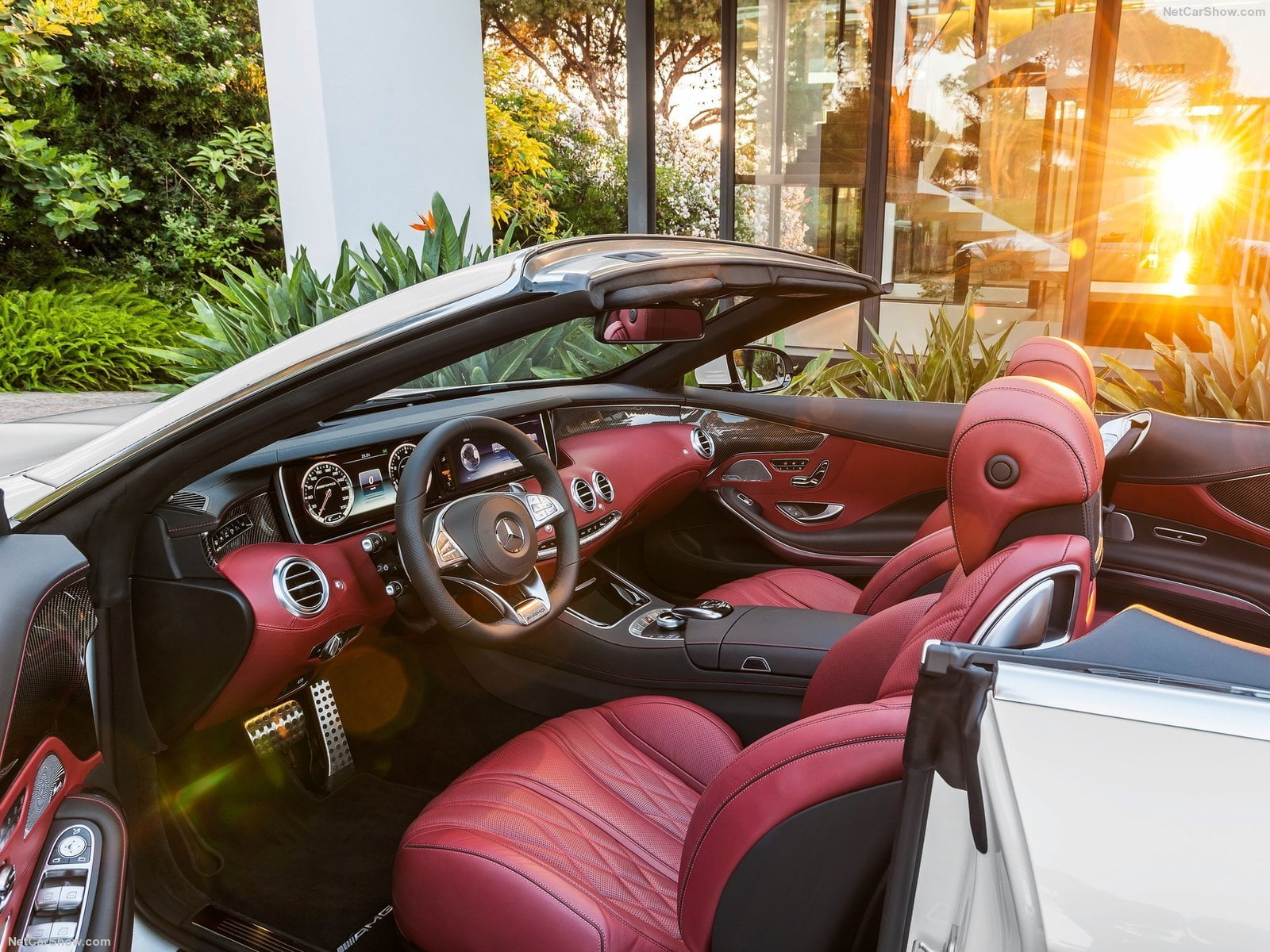 Portugal new cars market boomed 30% in September ending a very hot summer for sales. Mercedes jumped on top of the market in September ahead of Renault and Volkswagen. General election won by the left-center party.
The Portuguese economy grew a seasonally-adjusted 0.5% over the previous period in Q2. The result mirrored Q1's reading and confirmed that the economy is resting on a solid foundation as this marked the fifth consecutive quarter of growth.
Meanwhile, on 18 September, Standard & Poor's was the last of the three big rating agencies to upgrade Portugal's credit rating to just below investment grade, citing expectations of further prudent economic policies and improving labor market conditions.
In the political arena, the general elections held on 4 October was won by the centre-right coalition government backing of the nation's voters for its austerity economic policies.
Following the first half 32.8% growth, the Portuguese market keep fast growing during the summer with July up 9.7%, August up 21.9% and September up 30.3%.
According to data released by A.C.A.P., the Portuguese Association of Car Producers, during the first three-quarters of the year the total new Passengers Cars sold in Portugal have been 138.254, up 28.7%.
In September Mercedes scored a tremendous performance jumping on top of the market with1.235 units (+40.7%) ahead of Renault with 1.226 units (+42.2%), Volkswagen with 1.159 (+23.4%), Peugeot with 998 (-2.6%), BMW with 967 (+34.1%) and Nissan with 780 (+22.6%).
Smart (+172.0%) and Mazda (+134.8%) had been the fastest growing brands.
Looking at the best Car Groups, Volkswagen was again on top with 19.2% of market share, followed by Renault-Nissan with 18.9%, P.S.A. with 12.7% and Mercedes Daimler with 11.5%.
To see the performance of the best selling cars in the 2015, please read the report
Below, you can sort our interactive tables to see data regarding Brands, Groups and Models. Please bear in mind that sales data are subject to adjustments as sources will update their information. This report is updated at the publishing date and will not be modified while the next on this subject will report year to date data updated.
| Rank Sep | Rank 2015 | Brand | Sales Sep | Sales Ytd | Var Sep | Var Ytd | Share Sep | Share Ytd |
| --- | --- | --- | --- | --- | --- | --- | --- | --- |
| 1 | 4 | Mercedes | 1.235 | 10.329 | 40,7% | 31,7% | 9,8% | 7,5% |
| 2 | 1 | Renault | 1.226 | 15.509 | 42,2% | 26,0% | 9,7% | 11,2% |
| 3 | 2 | Volkswagen | 1.159 | 13.304 | 23,4% | 29,2% | 9,2% | 9,6% |
| 4 | 3 | Peugeot | 998 | 12.795 | -2,6% | 32,7% | 7,9% | 9,3% |
| 5 | 5 | BMW | 967 | 9.847 | 34,1% | 24,0% | 7,7% | 7,1% |
| 6 | 6 | Nissan | 780 | 8.188 | 22,6% | 51,4% | 6,2% | 5,9% |
| 7 | 12 | Toyota | 753 | 5.609 | 57,2% | 22,3% | 6,0% | 4,1% |
| 8 | 7 | Opel | 724 | 7.968 | 54,0% | 22,8% | 5,7% | 5,8% |
| 9 | 8 | Audi | 711 | 7.194 | 38,9% | 18,6% | 5,6% | 5,2% |
| 10 | 10 | Citroen | 558 | 6.553 | 29,8% | 16,1% | 4,4% | 4,7% |
| 11 | 9 | Ford | 539 | 6.662 | 25,9% | 56,1% | 4,3% | 4,8% |
| 12 | 14 | Dacia | 377 | 3.252 | 14,6% | 32,0% | 3,0% | 2,4% |
| 13 | 11 | Fiat | 363 | 6.468 | 25,2% | 29,7% | 2,9% | 4,7% |
| 14 | 13 | Seat | 333 | 5.511 | -7,5% | 7,7% | 2,6% | 4,0% |
| 15 | 15 | Kia | 304 | 2.809 | 40,1% | 50,8% | 2,4% | 2,0% |
| 16 | 16 | Volvo | 243 | 2.629 | 19,1% | 44,1% | 1,9% | 1,9% |
| 17 | 18 | Smart | 223 | 1.994 | 172,0% | 99,6% | 1,8% | 1,4% |
| 18 | 17 | Skoda | 211 | 2.455 | 19,9% | 36,5% | 1,7% | 1,8% |
| 19 | 23 | Mazda | 162 | 1.031 | 134,8% | 28,2% | 1,3% | 0,7% |
| 20 | 22 | Honda | 150 | 1.171 | 11,9% | -12,5% | 1,2% | 0,8% |
| 21 | 19 | Mini | 148 | 1.649 | 32,1% | 48,4% | 1,2% | 1,2% |
| 22 | 20 | Mitsubishi | 146 | 1.586 | 37,7% | 28,1% | 1,2% | 1,1% |
| 23 | 21 | Hyundai | 105 | 1.272 | 5,0% | 49,6% | 0,8% | 0,9% |
| 24 | 27 | Lexus | 43 | 264 | 115,0% | 32,7% | 0,3% | 0,2% |
| 25 | 25 | DS | 41 | 479 | | | 0,3% | 0,3% |
| 26 | 24 | Land Rover | 29 | 579 | 11,5% | 35,6% | 0,2% | 0,4% |
| 27 | 26 | Alfa Romeo | 28 | 476 | -3,4% | -21,2% | 0,2% | 0,3% |
| 28 | 28 | Jaguar | 25 | 205 | 150,0% | 60,2% | 0,2% | 0,1% |
| 29 | 29 | Jeep | 18 | 141 | | | 0,1% | 0,1% |
| 30 | 31 | Suzuki | 11 | 87 | 120,0% | 866,7% | 0,1% | 0,1% |
| 31 | 30 | Porsche | 5 | 124 | -80,8% | -57,1% | 0,0% | 0,1% |
| 32 | 33 | Maserati | 4 | 24 | 300,0% | 700,0% | 0,0% | 0,0% |
| 33 | 32 | Lancia | 2 | 59 | -77,8% | -86,4% | 0,0% | 0,0% |
| 33 | 34 | Ferrari | 2 | 16 | | 33,3% | 0,0% | 0,0% |
| 34 | 35 | Bentley | 1 | 5 | 0,0% | 150,0% | 0,0% | 0,0% |
| Rank Sep | Rank 2015 | Group | Sales Sep | Sales Ytd | Var Sep | Var Ytd | Share Sep | Share Ytd |
| --- | --- | --- | --- | --- | --- | --- | --- | --- |
| 1 | 1 | Volkswagen | 2.420 | 28.597 | 20,2% | 21,3% | 19,2% | 20,7% |
| 2 | 2 | Renault-Nissan | 2.383 | 26.949 | 30,4% | 33,5% | 18,9% | 19,5% |
| 3 | 3 | PSA | 1.597 | 19.827 | 9,8% | 29,7% | 12,7% | 14,3% |
| 4 | 4 | Mercedes Daimler | 1.458 | 12.323 | 51,9% | 39,4% | 11,5% | 8,9% |
| 5 | 5 | BMW | 1.115 | 11.496 | 33,9% | 27,0% | 8,8% | 8,3% |
| 6 | 9 | Toyota | 796 | 5.873 | 59,5% | 22,8% | 6,3% | 4,2% |
| 7 | 6 | General Motors | 724 | 7.968 | 53,4% | 16,4% | 5,7% | 5,8% |
| 8 | 8 | Ford | 539 | 6.662 | 25,9% | 56,1% | 4,3% | 4,8% |
| 9 | 7 | FCA | 417 | 7.184 | 26,7% | 18,6% | 3,3% | 5,2% |
| 10 | 10 | Hyundai-Kia | 409 | 4.081 | 29,0% | 50,4% | 3,2% | 3,0% |
(476)