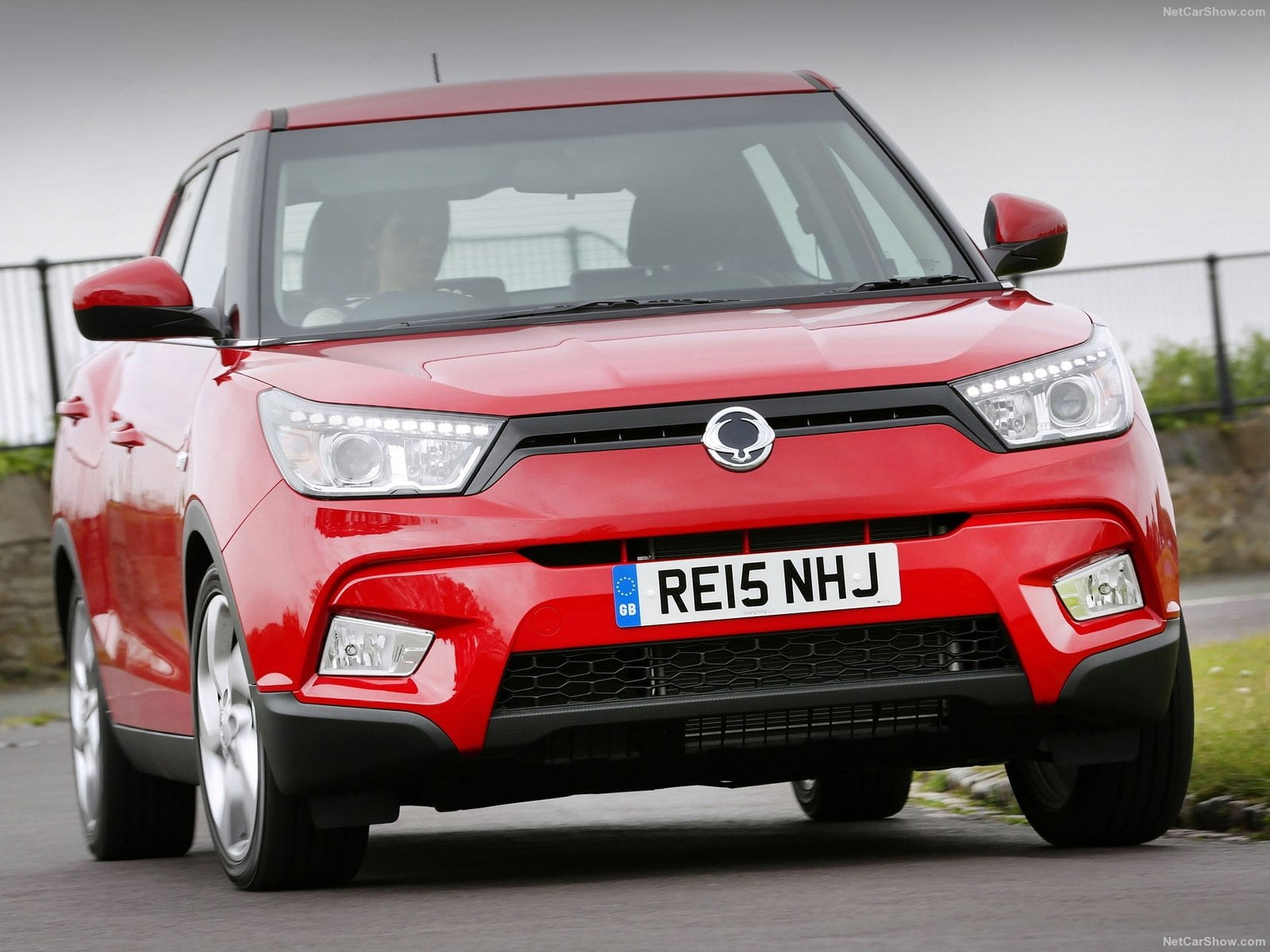 Portugal vehicle figures in July hit the 38th y.o.y. increase in a string. Renault and Peugeot led the competition with Clio and 208. Mercedes advanced in third place while Volkswagen lost 2 spots.
On 7 July, the European Commission concluded that Portugal and Spain had both breached the budget deficit limits last year. This put the two countries on the path to penalties that could include fines of up to 0.2% of GDP and a partial suspension of EU funds. The move is unprecedented and means that both countries are on course to become the first ever Eurozone economies to be sanctioned for breaking EU fiscal rules.
Meantime the automotive industry is recovering as the entire economy.
Indeed, according to data released by the A.C.A.P., the Portuguese Association of Car Producers, in July the domestic car market speed was slight, improving only 0.5% at 15.632 units.
Year to date figures of 134.249, up 15.5%. July was the 38th year-on-year growing month in a string.
In July, Renault was market leader with 1.881 sales (+27.5%) with market share at 12.0%. In second place Peugeot with 1.482 units (+0.7%) and in third place there was Mercedes with 1.230 (+1.7%).
Behind BMW with 1.148 (+1.7%), Volkswagen with 1.122 (-28.7%), Nissan with 1.004 (+18.7%) and the fast growing Seat with 851 (+13.9%).
At group wise, Renault Nissan was in first place with 20.8% of market share followed by the Volkswagen Group with 18.6% and the other French Group, P.S.A. with 14.2%.
As far as the best-selling models performance, the Renault Clio was the new leader with 784 sales (+29.2%) followed by the Peugeot 208 with 602 (+29.2%), the Seat Ibiza with 582 (+18.8%), the Volkswagen Golf with 554 (+15.2%) and the Renault Captur with 505 (+11.7%).
Below, you can sort our interactive tables to see data regarding Brands, Groups and Models. Please bear in mind that sales data are subject to adjustments as sources will update their information. This report is updated at the publishing date and will not be modified while the next on this subject will report year to date data updated.
| Rank Jul | Rank 2016 | Brand | Sales Jul | Sales YTD Jul | Var Jul | Var YTD Jul | Share Jul | Share YTD Jul |
| --- | --- | --- | --- | --- | --- | --- | --- | --- |
| 1 | 1 | Renault | 1.881 | 16.698 | 27,5% | 24,6% | 12,0% | 12,4% |
| 2 | 2 | Peugeot | 1.482 | 12.657 | 0,7% | 13,6% | 9,5% | 9,4% |
| 3 | 4 | Mercedes | 1.230 | 9.776 | 1,7% | 20,4% | 7,9% | 7,3% |
| 4 | 5 | BMW | 1.148 | 9.302 | 1,7% | 14,6% | 7,3% | 6,9% |
| 5 | 3 | Volkswagen | 1.122 | 11.161 | -28,7% | -1,1% | 7,2% | 8,3% |
| 6 | 7 | Nissan | 1.004 | 7.568 | 18,7% | 10,0% | 6,4% | 5,6% |
| 7 | 11 | Seat | 851 | 5.373 | 13,9% | 9,1% | 5,4% | 4,0% |
| 8 | 8 | Fiat | 816 | 7.535 | -8,6% | 28,7% | 5,2% | 5,6% |
| 9 | 10 | Audi | 760 | 5.693 | -11,0% | -4,7% | 4,9% | 4,2% |
| 10 | 6 | Opel | 737 | 8.269 | -13,4% | 23,0% | 4,7% | 6,2% |
| 11 | 12 | Ford | 674 | 5.347 | -6,8% | -5,1% | 4,3% | 4,0% |
| 12 | 9 | Citroen | 664 | 6.452 | 12,7% | 15,5% | 4,2% | 4,8% |
| 13 | 13 | Toyota | 506 | 5.189 | 2,6% | 17,6% | 3,2% | 3,9% |
| 14 | 15 | Dacia | 363 | 3.156 | -5,2% | 26,4% | 2,3% | 2,4% |
| 15 | 14 | Kia | 335 | 3.193 | 13,2% | 41,9% | 2,1% | 2,4% |
| 16 | 16 | Volvo | 310 | 2.698 | -0,6% | 20,9% | 2,0% | 2,0% |
| 17 | 18 | Smart | 286 | 1.869 | 38,8% | 18,0% | 1,8% | 1,4% |
| 18 | 20 | Hyundai | 269 | 1.604 | 43,1% | 47,7% | 1,7% | 1,2% |
| 19 | 19 | Mini | 196 | 1.710 | 8,3% | 23,5% | 1,3% | 1,3% |
| 20 | 21 | Mazda | 184 | 1.591 | 33,3% | 116,2% | 1,2% | 1,2% |
| 21 | 17 | Skoda | 174 | 1.941 | -52,6% | -8,2% | 1,1% | 1,4% |
| 22 | 23 | Honda | 162 | 1.432 | 21,8% | 57,5% | 1,0% | 1,1% |
| 23 | 22 | Mitsubishi | 116 | 1.465 | -38,0% | 14,7% | 0,7% | 1,1% |
| 24 | 25 | DS | 78 | 525 | 77,3% | 25,0% | 0,5% | 0,4% |
| 25 | 27 | Jaguar | 72 | 396 | 188,0% | 169,4% | 0,5% | 0,3% |
| 26 | 24 | Land Rover | 65 | 584 | -26,1% | 18,9% | 0,4% | 0,4% |
| 27 | 26 | Alfa Romeo | 57 | 469 | -6,6% | 10,6% | 0,4% | 0,3% |
| 28 | 28 | Lexus | 40 | 226 | 122,2% | 10,8% | 0,3% | 0,2% |
| 29 | 29 | Suzuki | 18 | 126 | 38,5% | 100,0% | 0,1% | 0,1% |
| 30 | 30 | Jeep | 17 | 86 | -15,0% | -19,6% | 0,1% | 0,1% |
| 31 | 31 | Porsche | 8 | 73 | -38,5% | -31,8% | 0,1% | 0,1% |
| 32 | 32 | Lancia | 4 | 25 | -50,0% | -55,4% | | |
| 33 | 33 | Maserati | 2 | 22 | -60,0% | 15,8% | | |
| 34 | 35 | Lotus | 1 | 5 | | | | |
| Rank Jul | Rank 2016 | Group | Sales Jul | Sales YTD Jul | Var Jul | Var YTD Jul | Share Jul | Share YTD Jul |
| --- | --- | --- | --- | --- | --- | --- | --- | --- |
| 1 | 1 | Renault-Nissan | 3.248 | 27.422 | 20,1% | 20,4% | 20,8% | 20,4% |
| 2 | 2 | Volkswagen | 2.915 | 24.244 | -18,0% | -0,7% | 18,6% | 18,1% |
| 3 | 3 | PSA | 2.224 | 19.634 | 5,7% | 14,5% | 14,2% | 14,6% |
| 4 | 4 | Mercedes Daimler | 1.516 | 11.645 | 7,1% | 20,0% | 9,7% | 8,7% |
| 5 | 5 | BMW | 1.344 | 11.012 | 2,6% | 15,9% | 8,6% | 8,2% |
| 6 | 7 | FCA | 896 | 8.146 | -9,4% | 25,9% | 5,7% | 6,1% |
| 7 | 6 | General Motors | 737 | 8.269 | -13,4% | 23,0% | 4,7% | 6,2% |
| 8 | 9 | Ford | 674 | 5.347 | -6,8% | -5,1% | 4,3% | 4,0% |
| 9 | 10 | Hyundai-Kia | 604 | 4.797 | 24,8% | 43,8% | 3,9% | 3,6% |
| 10 | 8 | Toyota | 546 | 5.415 | 6,8% | 17,3% | 3,5% | 4,0% |
| Rank Jul | Rank 2016 | Model | Sales Jul | Sales YTD July | Var Jul | Var 2016 |
| --- | --- | --- | --- | --- | --- | --- |
| 1 | 1 | Renault Clio | 784 | 7.542 | 29,2% | 19,9% |
| 2 | 2 | Peugeot 208 | 602 | 4.568 | 29,2% | 21,0% |
| 3 | 8 | Seat Ibiza | 582 | 3.362 | 18,8% | 8,9% |
| 4 | 6 | Volkswagen Golf | 554 | 3.740 | 15,2% | -4,6% |
| 5 | 4 | Renault Captur | 505 | 3.959 | 11,7% | 25,3% |
| 6 | 10 | Mercedes A Class | 434 | 3.238 | -0,5% | 22,9% |
| 7 | 5 | Renault Mégane | 412 | 3.904 | 31,2% | 33,4% |
| 8 | 11 | Nissan Qashqai | 374 | 3.175 | -11,0% | -4,9% |
| 9 | 9 | Peugeot 308 | 366 | 3.352 | 7,6% | 12,4% |
| 10 | 17 | Audi A3 | 322 | 2.156 | 11,8% | -7,7% |
| 11 | 15 | Peugeot 2008 | 310 | 2.508 | 7,6% | 22,1% |
| 12 | 13 | BMW 1 Series | 306 | 2.533 | -3,2% | 2,0% |
| 13 | 7 | Opel Corsa | 299 | 3.550 | 3,1% | 13,7% |
| 14 | 18 | Mercedes C Class | 249 | 2.117 | 16,4% | 15,3% |
| 15 | 19 | Ford Focus | 247 | 2.098 | -5,4% | -14,2% |
| 16 | 45 | Nissan Micra | 243 | 908 | 478,6% | 32,4% |
| 17 | 25 | Ford Fiesta | 230 | 1.661 | -24,1% | -23,3% |
| 17 | 12 | Opel Astra | 230 | 2.884 | -25,1% | 36,4% |
| 18 | 20 | Fiat 500 | 225 | 2.096 | 0,0% | 29,5% |
| 19 | 32 | BMW 3 Series | 224 | 1.397 | -5,5% | -7,1% |
| 19 | 31 | Nissan Juke | 224 | 1.426 | 54,5% | 63,9% |
| 20 | 14 | Citroen C3 | 222 | 2.522 | 3,7% | 31,5% |
| 21 | 30 | Citroen C4 Cactus | 218 | 1.449 | 35,4% | 6,0% |
| 22 | 16 | Toyota Yaris | 187 | 2.194 | 7,5% | 14,7% |
| 23 | 41 | Audi A4 | 180 | 1.024 | 23,3% | 15,6% |
| 24 | 62 | Fiat Tipo | 172 | 599 | | |
| 25 | 26 | Seat Leon | 171 | 1.650 | -19,7% | 5,4% |
| 26 | 28 | Dacia Sandero | 170 | 1.562 | -2,3% | 42,9% |
| 26 | 24 | Toyota Auris | 170 | 1.724 | -17,1% | 19,5% |
| 27 | 29 | Volvo V40 | 168 | 1.547 | 3,1% | 15,5% |
| 28 | 42 | Smart Fortwo | 166 | 1.006 | 32,8% | 13,5% |
| 29 | 21 | Fiat Punto | 161 | 1.970 | -54,1% | -10,8% |
| 30 | 36 | BMW 4 Series | 160 | 1.101 | 18,5% | -0,6% |
(266)