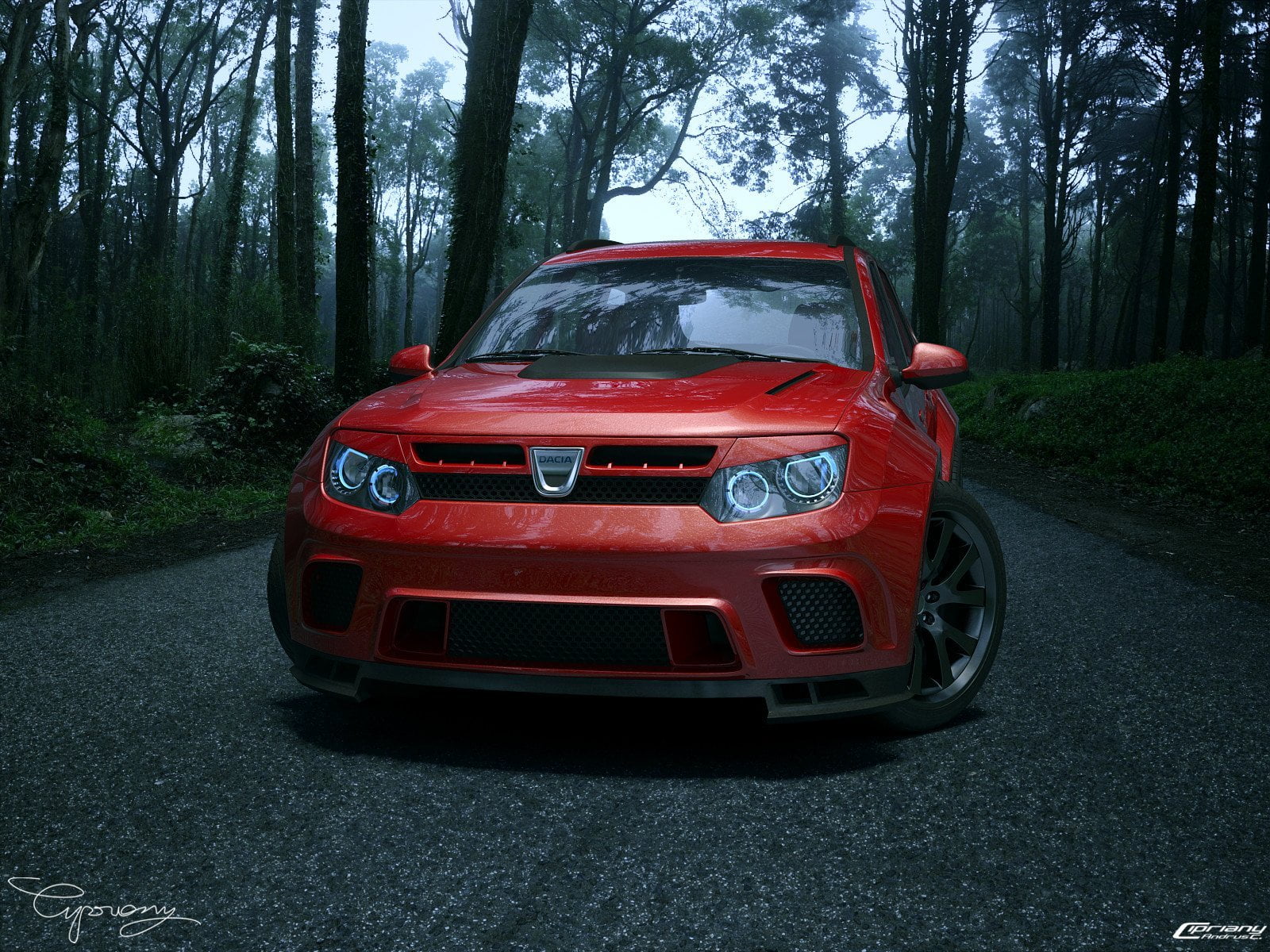 Romanian Vehicles Sales 2016 growing for the third consecutive year, back over the 0.1 million units while down over one-third from the 2007 record. Jaguar and Lexus shine.
The new government's planned spending rises and tax reductions should boost domestic demand and help prop up growth in the short-term. FocusEconomics Panelists predict an expansion of 3.6% in 2017, which is unchanged from last month's forecast, with growth of 3.3% penciled in for 2018.
Following the sharp slowdown reported between 2010 and 2013, the domestic car market is recovering showing a good acceleration during the 2016, when car light vehicles volume raised again over 100.000 units the cars sales had been 94.913 (+16.9%), close to 100.000 units for the first time since 2010.
According to data released by the Romanian Department of Internal Transportation, the car passenger sales had been 94.913 (+16.9%) and the light commercial vehicles 14.127 (+27.7%). LCVs sector hit the best performance in eight years.
Market leader was, of course, Dacia with 27.597 units (+2.7) ahead of Skoda with 8.677 (+15.5%) and Volkswagen with 8.339 (+16.1%). The best performer of the year were Jaguar and Lexus, up respectively 144.9% and 132.4%, while among the highest growths were reported for Peugeot, Suzuki, Opel, Mazda, Renault and BMW.
Fiat showed the worst performance of the 2016, losing 42.0%, followed by Mitsubishi and Seat.
The best-selling models was the Dacia Logan with 16.911 units (+2.8%) ahead of the Dacia Duster with 5.251 (-7.8%) and the Skoda Octavia with 3.676 (+9.1%).
Wishing to see the detail of the best-selling cars, you can find the Top 100 models data here.
Research, Consulting, Data & Forecast Store
F2M covers intensively this market with several products developed to help any investigation required.
Market Researches in PDF are immediately available for download with study on the market since 2005 and with forecast up to the 2022.
Auto Data in EXCEL are immediately downloadable with annual sales volume, split by month, for all brands and all models distributed in the market. This year data are released year to date, but you will receive a monthly update until the year-end.
All these and more within our Romania Corner Store.
Below, you can sort our interactive tables to see data regarding Brands, Groups and Models. Please bear in mind that sales data are subject to adjustments as sources will update their information. This report is updated at the publishing date and will not be modified while the next on this subject will always have the year to date data updated.
| Rank Dec | Rank 2016 | BRAND | Sales December | Sales 2016 FY | Variation December | Variation 2016 FY | Share December | Share 2016 |
| --- | --- | --- | --- | --- | --- | --- | --- | --- |
| 1 | 1 | Dacia | 2.619 | 27.597 | -9,5% | 2,7% | 28,1% | 29,1% |
| 4 | 2 | Skoda | 762 | 8.677 | -13,5% | 15,5% | 8,2% | 9,1% |
| 2 | 3 | Volkswagen | 892 | 8.339 | 53,5% | 16,1% | 9,6% | 8,8% |
| 5 | 4 | Renault | 708 | 6.910 | 7,8% | 41,0% | 7,6% | 7,3% |
| 3 | 5 | Ford | 860 | 6.834 | 18,9% | 18,9% | 9,2% | 7,2% |
| 6 | 6 | Opel | 449 | 5.103 | 58,1% | 54,2% | 4,8% | 5,4% |
| 7 | 7 | Mercedes | 370 | 3.695 | 30,7% | 34,8% | 4,0% | 3,9% |
| 10 | 8 | Hyundai | 290 | 3.345 | -3,7% | 22,0% | 3,1% | 3,5% |
| 8 | 9 | Toyota | 327 | 3.089 | -3,5% | 7,9% | 3,5% | 3,3% |
| 9 | 10 | BMW | 313 | 2.771 | 57,3% | 40,4% | 3,4% | 2,9% |
| 13 | 11 | Peugeot | 196 | 2.515 | 45,2% | 78,2% | 2,1% | 2,7% |
| 11 | 12 | Kia | 261 | 2.177 | 23,1% | 28,0% | 2,8% | 2,3% |
| 12 | 13 | Suzuki | 243 | 1.995 | 18,0% | 75,8% | 2,6% | 2,1% |
| 15 | 14 | Audi | 128 | 1.834 | 8,5% | 32,0% | 1,4% | 1,9% |
| 17 | 15 | Mazda | 109 | 1.547 | 2,8% | 43,0% | 1,2% | 1,6% |
| 14 | 16 | Nissan | 149 | 1.523 | 12,9% | 11,9% | 1,6% | 1,6% |
| 19 | 17 | Fiat | 83 | 1.244 | -40,7% | -42,0% | 0,9% | 1,3% |
| 20 | 18 | Land Rover | 79 | 1.016 | -33,6% | 11,0% | 0,8% | 1,1% |
| 16 | 19 | Honda | 120 | 1.006 | 81,8% | 33,2% | 1,3% | 1,1% |
| 21 | 20 | Citroen | 78 | 780 | -30,4% | 16,4% | 0,8% | 0,8% |
| 18 | 21 | Seat | 90 | 699 | 63,6% | -4,8% | 1,0% | 0,7% |
| 27 | 22 | Mitsubishi | 14 | 410 | -76,3% | -28,8% | 0,2% | 0,4% |
| 22 | 23 | Volvo | 41 | 380 | -2,4% | 18,0% | 0,4% | 0,4% |
| 23 | 24 | Jeep | 34 | 369 | -2,9% | 3,1% | 0,4% | 0,4% |
| 24 | 25 | Porsche | 31 | 228 | 106,7% | 11,2% | 0,3% | 0,2% |
| 25 | 26 | Mini | 23 | 225 | 130,0% | 16,6% | 0,2% | 0,2% |
| 26 | 27 | Jaguar | 19 | 169 | 216,7% | 144,9% | 0,2% | 0,2% |
| 28 | 28 | Lexus | 10 | 158 | 42,9% | 132,4% | 0,1% | 0,2% |
| 30 | 29 | Smart | 5 | 108 | | 21,3% | 0,1% | 0,1% |
| 29 | 30 | Subaru | 9 | 60 | 125,0% | 39,5% | 0,1% | 0,1% |
| Rank Dec | Rank 2016 | GROUP | Sales December | Sales 2016 FY | Variation December | Variation 2016 FY | Share December | Share 2016 FY |
| --- | --- | --- | --- | --- | --- | --- | --- | --- |
| 1 | 1 | Renault-Nissan | 3.477 | 36.039 | -5,6% | 8,8% | 37,3% | 38,0% |
| 2 | 2 | Volkswagen | 1.906 | 19.795 | 15,2% | 16,1% | 20,4% | 20,9% |
| 3 | 3 | Ford | 860 | 6.834 | 18,9% | 18,9% | 9,2% | 7,2% |
| 4 | 4 | Hyundai-Kia | 551 | 5.522 | 7,4% | 24,3% | 5,9% | 5,8% |
| 5 | 5 | General Motors | 449 | 5.107 | 58,1% | 54,1% | 4,8% | 5,4% |
| 6 | 6 | Mercedes Daimler | 375 | 3.803 | 32,5% | 34,3% | 4,0% | 4,0% |
| 9 | 7 | PSA | 274 | 3.295 | 10,9% | 58,3% | 2,9% | 3,5% |
| 7 | 8 | Toyota | 337 | 3.247 | -2,6% | 10,8% | 3,6% | 3,4% |
| 8 | 9 | BMW | 336 | 2.996 | 60,8% | 38,3% | 3,6% | 3,2% |
| 10 | 10 | Suzuki | 243 | 1.995 | 18,0% | 75,8% | 2,6% | 2,1% |
| Rank Dec | Rank 2016 | Model | Sales December | Sales 2016 | Variation December | Variation 2016 |
| --- | --- | --- | --- | --- | --- | --- |
| 1 | 1 | Dacia Logan | 1.584 | 16.911 | -9,0% | 2,8% |
| 2 | 2 | Dacia Duster | 652 | 5.251 | -3,3% | -7,8% |
| 3 | 3 | Skoda Octavia | 337 | 3.676 | -4,3% | 9,1% |
| 10 | 4 | Dacia Sandero | 197 | 3.262 | 1,0% | 12,7% |
| 7 | 5 | Skoda Rapid | 275 | 2.859 | 31,0% | 21,1% |
| 5 | 6 | Renault Clio | 298 | 2.712 | 29,0% | 42,7% |
| 9 | 7 | Opel Astra | 230 | 2.455 | 173,8% | 145,7% |
| 4 | 8 | Ford Focus | 319 | 2.453 | 15,2% | 15,1% |
| 6 | 9 | Volkswagen Golf | 284 | 2.065 | 98,6% | 19,7% |
| 8 | 10 | Ford Fiesta | 271 | 1.852 | 13,4% | -4,9% |
| 14 | 11 | Volkswagen Jetta | 143 | 1.762 | 34,9% | 41,9% |
| 11 | 12 | Suzuki Vitara | 185 | 1.517 | 60,9% | 134,1% |
| 17 | 13 | Dacia Dokker | 120 | 1.498 | -47,1% | 6,3% |
| 15 | 14 | Volkswagen Passat | 134 | 1.473 | 11,7% | 2,5% |
| 13 | 15 | Kia Sportage | 174 | 1.316 | 27,0% | 21,7% |
| 26 | 16 | Renault Captur | 75 | 1.261 | -55,6% | 17,4% |
| 23 | 17 | Opel Corsa | 87 | 1.179 | 47,5% | 67,7% |
| 20 | 18 | Hyundai i20 | 98 | 1.031 | 25,6% | 16,0% |
| 33 | 19 | Skoda Fabia | 54 | 1.023 | -75,0% | 1,8% |
| 22 | 20 | Volkswagen Polo | 89 | 1.017 | 17,1% | -10,0% |
| 22 | 21 | Renault Kadjar | 89 | 968 | 11,3% | 254,6% |
| 16 | 22 | Ford Mondeo | 133 | 961 | 68,4% | 44,7% |
| 24 | 23 | Mercedes GLE | 79 | 905 | 9,7% | 213,1% |
| 30 | 24 | Toyota Corolla | 61 | 887 | -57,0% | 5,6% |
| 12 | 25 | Renault Mégane | 180 | 870 | 185,7% | 22,4% |
| 40 | 26 | Peugeot 208 | 39 | 869 | -11,4% | 138,7% |
| 18 | 27 | Volkswagen Tiguan | 119 | 854 | 108,8% | 41,4% |
| 25 | 28 | Peugeot 308 | 76 | 833 | 111,1% | 116,4% |
| 23 | 29 | Nissan Qashqai | 87 | 813 | 31,8% | 28,8% |
| 28 | 30 | Skoda Superb | 66 | 807 | 26,9% | 60,8% |
| 33 | 31 | Hyundai Tucson | 54 | 802 | -34,1% | 223,4% |
| 29 | 32 | Opel Mokka | 65 | 731 | 85,7% | 30,5% |
| 28 | 33 | Dacia Lodgy | 66 | 675 | -25,0% | 14,6% |
| 21 | 34 | Honda Civic | 94 | 655 | 176,5% | 67,9% |
| 19 | 35 | Toyota Yaris | 114 | 595 | 26,7% | -2,0% |
| 28 | 36 | Kia Cee'd | 66 | 560 | 34,7% | 46,6% |
| 42 | 37 | Hyundai i30 | 37 | 558 | -32,7% | 16,5% |
| 57 | 38 | Ford Kuga | 18 | 556 | -63,3% | 34,0% |
| 35 | 39 | Mercedes C Class | 50 | 512 | 47,1% | 28,6% |
| 27 | 40 | Mercedes GLC | 67 | 511 | 81,1% | 336,8% |
(68)