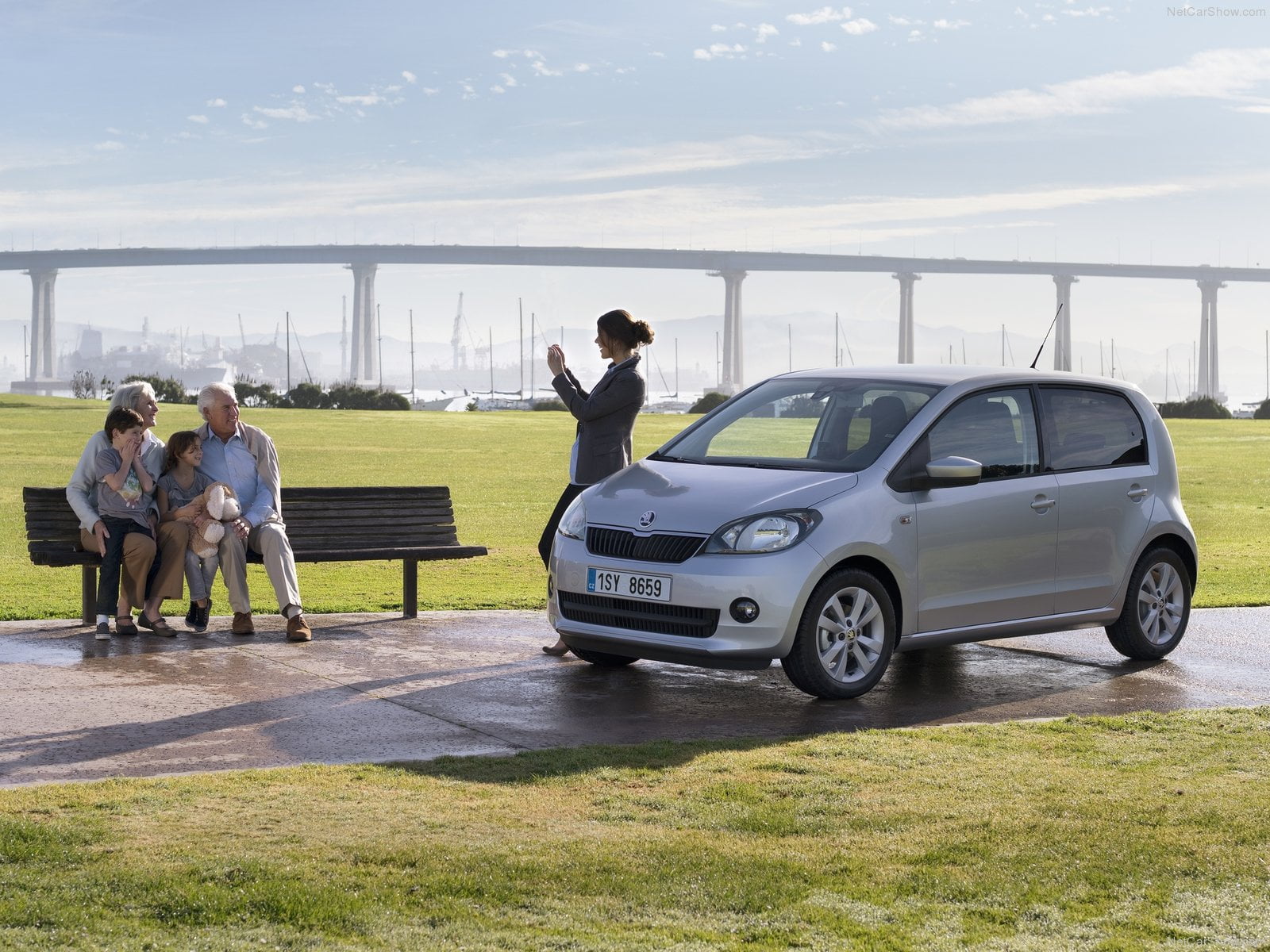 Romanian Automotive Industry recovers in the 2014 posting a +21.6% from the previous year albeit still very far from the pre-crisis level. Behind the domestic player Dacia, Skoda is fast growing.
In December 2014 according to data released by Romanian Department of Internal transportation, total new Car Passengers sold in Romania have been 5.595, up 0.5% compared with the correspondent month last year, the 8th year on year increase in a string.
Full Year 2014 sales in Romania have been 70.172, up 21.6% from the 2013.
However the market stands on its lower level, if considering that just seven years ago it was above 300.000 annual sales.
In December the domestic player Dacia sales were slow, losing 7.0% from last year with 1.833 sales while in the full year sales were 22.383, up 27.5% with share at 31.9%.
Very fast is the Skoda speed and in the year the Czech Republican brand gained one spot in the ranking outpacing Volkswagen, with 6.913 sales (+34.8%). In December sales have been 662 (+43.6%).
Volkswagen was third with 470 sales (-4.1%) in December and 6.514 in the year.
2014 ended with same relevant performance posted by Ford (4th with 5.721 sales, + 56.2%), Mazda (17th with 827 units, +44.1%), Fiat (10th with 1.873 sales, +44.9%) and Jeep (25th with 236 units, +37.6%).
As far as the Car Groups performance and ranking, the December leader was Renault-Nissan with 35.8% of market share, ahead of Volkswagen with 20.6% and Ford with 5.2%.
As far as Best-selling models performance and ranking, Dacia Logan on top sold 975 units followed by Dacia Duster with 427 and Skoda Octavia with 294.
Research, Consulting, Data & Forecast Store
F2M covers intensively this market with several products developed to help any investigation required.
Market Researches in PDF are immediately available for download with study on the market since 2005 and with forecast up to the 2020.
Auto Data in EXCEL are immediately downloadable with annual sales volume, split by month, for all brands and all models distributed in the market. This year data are released year to date, but you will receive a monthly update until the year-end.
All these and more within our Romania Store.
Below, you can sort our interactive tables to see data regarding Brands, Groups and Models. Please bear in mind that sales data are subject to adjustments as sources will update their information. This report is updated at the publishing date and will not be modified while the next on this subject will always have the year to date data updated.
| Rank Dec | Rank 2014 | Brand | Sales Dec | Sales F.Y. 2014 | Dec Y.o.Y Var. | F.Y. 2014 Y.o.Y. Var. | Share 2013 | Share Dec | Share 2014 |
| --- | --- | --- | --- | --- | --- | --- | --- | --- | --- |
| 1 | 1 | Dacia | 1.833 | 22.383 | -7,0% | 27,5% | 30,4% | 32,8% | 31,9% |
| 2 | 2 | Skoda | 662 | 6.913 | 43,6% | 34,8% | 8,9% | 11,8% | 9,9% |
| 3 | 3 | Volkswagen | 470 | 6.514 | -4,1% | 8,1% | 10,4% | 8,4% | 9,3% |
| 4 | 5 | Renault | 357 | 4.093 | 23,1% | 33,2% | 5,3% | 6,4% | 5,8% |
| 5 | 4 | Ford | 337 | 5.721 | -19,4% | 56,2% | 6,3% | 6,0% | 8,2% |
| 6 | 6 | Opel | 261 | 3.639 | 69,5% | 35,3% | 4,7% | 4,7% | 5,2% |
| 7 | 9 | Toyota | 211 | 2.298 | 7,1% | 6,5% | 3,7% | 3,8% | 3,3% |
| 8 | 8 | Mercedes | 208 | 2.317 | -11,9% | 19,0% | 3,4% | 3,7% | 3,3% |
| 9 | 7 | Hyundai | 162 | 2.483 | -12,0% | 1,3% | 4,2% | 2,9% | 3,5% |
| 10 | 12 | Audi | 140 | 1.363 | 17,6% | -3,9% | 2,5% | 2,5% | 1,9% |
| 11 | 11 | BMW | 137 | 1.638 | -4,9% | -2,2% | 2,9% | 2,4% | 2,3% |
| 12 | 14 | Nissan | 113 | 1.113 | 88,3% | 52,0% | 1,3% | 2,0% | 1,6% |
| 13 | 10 | Fiat | 96 | 1.873 | 71,4% | 44,9% | 2,2% | 1,7% | 2,7% |
| 14 | 16 | Land Rover | 72 | 853 | -14,3% | 13,3% | 1,3% | 1,3% | 1,2% |
| 15 | 17 | Mazda | 68 | 827 | 58,1% | 44,1% | 1,0% | 1,2% | 1,2% |
| 16 | 13 | Peugeot | 66 | 1.287 | -42,1% | 7,3% | 2,1% | 1,2% | 1,8% |
| 17 | 15 | Suzuki | 59 | 865 | -49,1% | -6,8% | 1,6% | 1,1% | 1,2% |
| 18 | 20 | Seat | 56 | 530 | 33,3% | 13,7% | 0,8% | 1,0% | 0,8% |
| 19 | 18 | Kia | 53 | 649 | -1,9% | 2,4% | 1,1% | 0,9% | 0,9% |
| 19 | 19 | Mitsubishi | 53 | 574 | 55,9% | 11,7% | 0,9% | 0,9% | 0,8% |
| 20 | 21 | Honda | 39 | 499 | 0,0% | 6,6% | 0,8% | 0,7% | 0,7% |
| 21 | 25 | Jeep | 34 | 238 | 36,0% | 37,6% | 0,3% | 0,6% | 0,3% |
| 22 | 22 | Citroen | 31 | 383 | 40,9% | 20,8% | 0,5% | 0,6% | 0,5% |
| 23 | 24 | Volvo | 22 | 263 | -42,1% | 1,2% | 0,5% | 0,4% | 0,4% |
| 24 | 27 | Mini | 16 | 150 | 45,5% | 1,4% | 0,3% | 0,3% | 0,2% |
| 25 | 26 | Porsche | 11 | 156 | -50,0% | 5,4% | 0,3% | 0,2% | 0,2% |
| 26 | 28 | Lexus | 8 | 58 | 100,0% | 13,7% | 0,1% | 0,1% | 0,1% |
| 27 | 31 | Alfa Romeo | 7 | 34 | 250,0% | -48,5% | 0,1% | 0,1% | 0,0% |
| 28 | 29 | Jaguar | 4 | 46 | -20,0% | -29,2% | 0,1% | 0,1% | 0,1% |
| 29 | 35 | Smart | 3 | 10 | 50,0% | -16,7% | 0,0% | 0,1% | 0,0% |
| 30 | 32 | Maserati | 2 | 18 | #DIV/0! | 157,1% | 0,0% | 0,0% | 0,0% |
| 31 | 23 | Chevrolet | 1 | 276 | -99,0% | -68,1% | 1,5% | 0,0% | 0,4% |
| 31 | 30 | Subaru | 1 | 45 | -83,3% | -35,7% | 0,1% | 0,0% | 0,1% |
| 31 | 32 | SsangYong | 1 | 18 | -50,0% | 12,5% | 0,0% | 0,0% | 0,0% |
| 31 | 37 | Lada | 1 | 4 | #DIV/0! | #DIV/0! | 0,0% | 0,0% | 0,0% |
| Rank Dec | Rank 2014 | Group | Sales Dec | Sales F.Y. 2014 | Dec Y.o.Y Var. | F.Y. 2014 Y.o.Y. Var. | Share 2013 | Share Dec | Share 2014 |
| --- | --- | --- | --- | --- | --- | --- | --- | --- | --- |
| 1 | 1 | Renault-Nissan | 2.303 | 27.593 | -0,9% | 29,1% | 32,2% | 35,4% | 34,7% |
| 2 | 2 | Volkswagen | 1.339 | 15.490 | 17,7% | 17,3% | 19,9% | 20,6% | 19,5% |
| 3 | 3 | No Group | 909 | 9.273 | -8,8% | 6,3% | 13,1% | 14,0% | 11,7% |
| 4 | 4 | Ford | 337 | 5.721 | -19,4% | 56,2% | 5,5% | 5,2% | 7,2% |
| 5 | 5 | GM | 262 | 3.915 | 2,7% | 10,0% | 5,4% | 4,0% | 4,9% |
| 6 | 7 | Toyota | 219 | 2.356 | 9,0% | 6,7% | 3,3% | 3,4% | 3,0% |
| 7 | 6 | Hyundai-Kia | 215 | 3.132 | -9,7% | 1,5% | 4,6% | 3,3% | 3,9% |
| 8 | 8 | Mercedes Daimler | 211 | 2.327 | -11,3% | 18,8% | 2,9% | 3,2% | 2,9% |
| 9 | 10 | BMW | 153 | 1.788 | -1,3% | -1,9% | 2,7% | 2,4% | 2,3% |
| 10 | 9 | FCA | 139 | 2.187 | 40,4% | 31,7% | 2,5% | 2,1% | 2,8% |
| Rank Dec | Rank 2014 | Model | Sales Dec | Sales 2014 | Dec Y.o.Y. Var. | 2014 Y.o.Y. Var. | Share 2013 | Share Dec | Share 2014 |
| --- | --- | --- | --- | --- | --- | --- | --- | --- | --- |
| 1 | 1 | Dacia Logan | 975 | 13.394 | -6,3% | 25,1% | 18,6% | 0,7% | 19,1% |
| 2 | 2 | Dacia Duster | 427 | 4.633 | -11,8% | 52,2% | 5,3% | 0,7% | 6,6% |
| 3 | 3 | Skoda Octavia | 294 | 3.146 | -2,6% | 16,1% | 4,7% | 0,7% | 4,5% |
| 4 | 5 | Dacia Sandero | 233 | 2.460 | 161,8% | 32,3% | 3,2% | 0,7% | 3,5% |
| 5 | 9 | Renault Clio | 165 | 1.528 | 139,1% | 74,6% | 1,5% | 0,7% | 2,2% |
| 6 | 6 | Skoda Rapid | 160 | 2.093 | 86,0% | 91,1% | 1,9% | 0,7% | 3,0% |
| 7 | 10 | Dacia Dokker | 150 | 1.374 | -50,5% | 10,0% | 2,2% | 0,7% | 2,0% |
| 8 | 4 | Ford Fiesta | 149 | 2.574 | 21,1% | 130,0% | 1,9% | 0,7% | 3,7% |
| 9 | 45 | Skoda Citigo | 120 | 343 | 1614,3% | 119,9% | 0,3% | 0,7% | 0,5% |
| 10 | 7 | Volkswagen Golf | 111 | 1.738 | -3,5% | 0,8% | 3,0% | 0,7% | 2,5% |
| 11 | 8 | Ford Focus | 109 | 1.646 | -20,4% | 21,3% | 2,4% | 0,7% | 2,3% |
| 12 | 11 | Volkswagen Passat | 93 | 1.361 | -6,1% | 48,6% | 1,6% | 0,7% | 1,9% |
| 13 | 38 | Opel Mokka | 72 | 392 | 554,5% | 269,8% | 0,2% | 0,7% | 0,6% |
| 14 | 12 | Opel Astra | 67 | 1.148 | 13,6% | -10,9% | 2,2% | 0,7% | 1,6% |
| 15 | 22 | Fiat 500L | 66 | 557 | 135,7% | 42,1% | 0,7% | 0,7% | 0,8% |
| 16 | 25 | Volkswagen Tiguan | 64 | 548 | -5,9% | -2,0% | 1,0% | 0,7% | 0,8% |
| 17 | 20 | Renault Captur | 62 | 718 | -11,4% | 145,1% | 0,5% | 0,7% | 1,0% |
| 18 | 47 | Toyota Aygo | 60 | 319 | 100,0% | 30,2% | 0,4% | 0,7% | 0,5% |
| 19 | 17 | Renault Megane | 57 | 796 | 14,0% | 55,8% | 0,9% | 0,7% | 1,1% |
| 20 | 16 | Volkswagen Polo | 53 | 823 | 89,3% | 18,6% | 1,2% | 0,7% | 1,2% |
| 21 | 28 | Hyundai i20 | 51 | 767 | -28,2% | -0,9% | 1,3% | 0,7% | 1,1% |
| 21 | 18 | Hyundai ix35 | 51 | 501 | 50,0% | -9,7% | 1,0% | 0,7% | 0,7% |
| 22 | 15 | Volkswagen Jetta | 50 | 891 | -15,3% | -8,1% | 1,7% | 0,7% | 1,3% |
| 23 | 26 | Renault Fluence | 48 | 715 | -29,4% | 2,3% | 1,2% | 0,7% | 1,0% |
| 23 | 21 | Dacia Lodgy | 48 | 518 | -11,1% | -24,2% | 1,2% | 0,7% | 0,7% |
| 24 | 32 | Skoda Superb | 44 | 457 | 109,5% | 34,0% | 0,6% | 0,7% | 0,7% |
| 25 | 34 | Kia Sportage | 42 | 446 | 7,7% | 21,5% | 0,6% | 0,7% | 0,6% |
| 26 | 49 | Opel Antara | 40 | 308 | | 54,0% | 0,3% | 0,7% | 0,4% |
| 27 | 43 | Opel Corsa | 38 | 1.077 | 0,0% | 38,8% | 1,3% | 0,7% | 1,5% |
| 27 | 14 | Toyota RAV4 | 38 | 358 | 65,2% | 12,6% | 0,6% | 0,7% | 0,5% |
| 28 | 33 | Volkswagen Touareg | 37 | 456 | -30,2% | 16,9% | 0,7% | 0,7% | 0,6% |
| 29 | 44 | Mazda CX-5 | 36 | 355 | 125,0% | 40,3% | 0,4% | 0,7% | 0,5% |
(408)