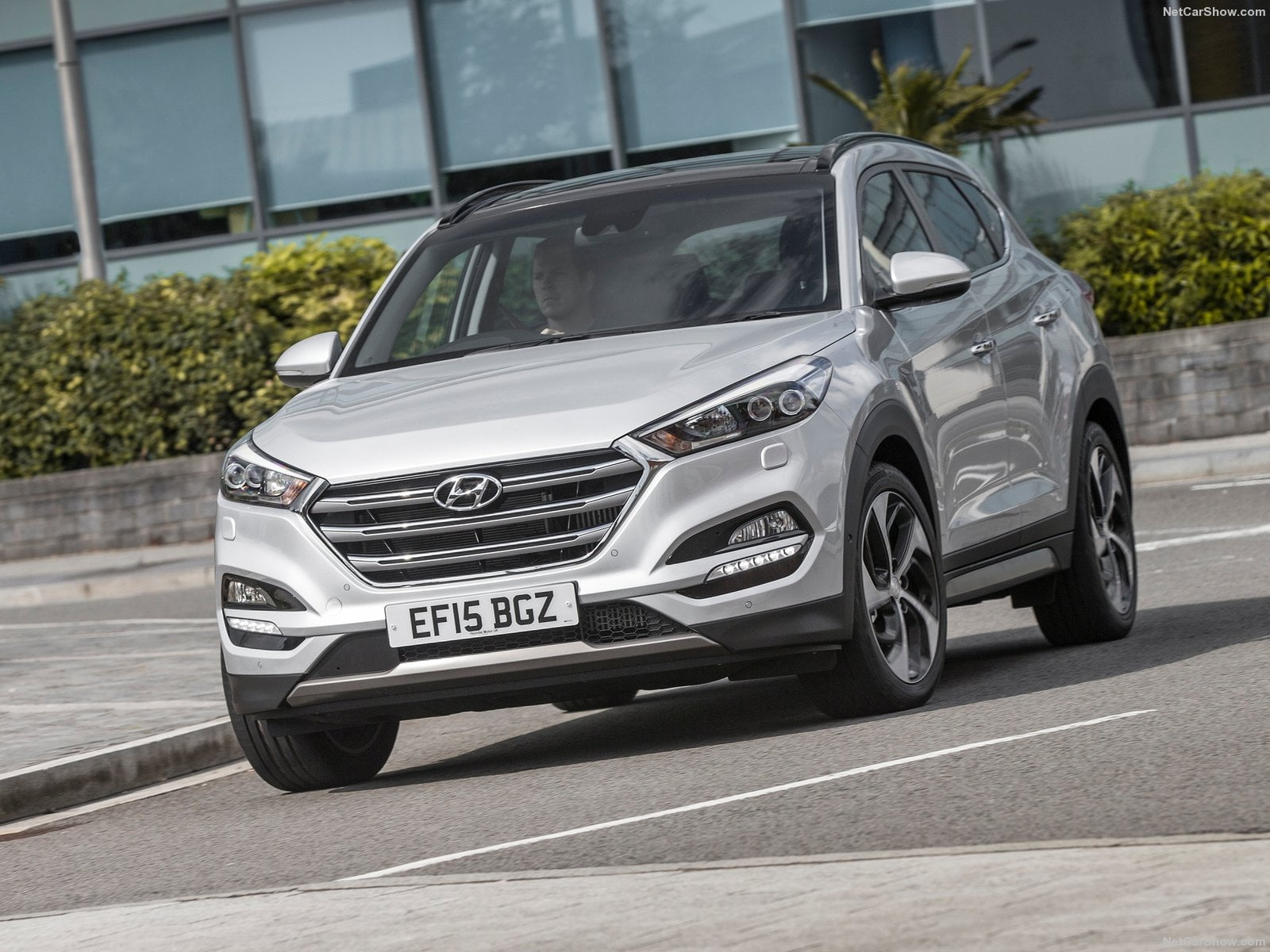 Russia Auto Sales in May 2016 down 13 percent hitting the 17 month of consecutive lost. Albeit the first quarter economic contraction was milder than expected demand for new vehicles stands very low.
In the first quarter, the Russian economy continued to adjust to the shocks of lower commodities prices, global financial volatility and international sanctions, contracting 1.2% annually. However, the contraction was milder than expected.
Meantime the automotive sector kept falling down and in May reached the 17th year on year lost in a row.
Indeed, according to data released by the AEB, the Association of European Businesses in Russia, in May the domestic car sales have felt at 108.912 units, down 13.4%.
Figures from January to May were discouraging with 549.098 sales, down 14.4% compared to the same period of the 2015.
In May, Lada (Autovaz) was of course on top of the list selling 20.597 vehicles (-9.9%) with market share at 18.9%, followed by Kia with 11.997 (-2.9%) and Hyundai with 10.603  (-22.1%).
Down the podium, Renault with 8.952 (-5.2%), Toyota with 6.871 (-9.1%), Volkswagen with 6.027 (+2.8%) and Nissan with 5.414 (-31.1%).
As far as the Car Groups performance, the leader was Renault-Nissan with 33.8% of market share, ahead of Hyundai-Kia with 19.9%, Volkswagen with 11.4%, Toyota with 8.5% and GAZ Group with 3.4%.
The new Lada Granta was the new leader with 7.967 sales (-5.9%), ahead of the Hyundai Solaris with 7.627 (-28.4%), the Kia Rio with 7.569 (+1.5%), the GAZ Gazelle with 4.250 (+1716.2%) and the Renault Duster with 4.151 (+21.1%).
To see the details on the best-selling cars with the ranking of the best 100 models, see the report here
Below, you can sort our interactive tables to see data regarding Brands, Groups and Models. Please bear in mind that sales data are subject to adjustments as sources will update their information. This report is updated at the publishing date and will not be modified while the next on this subject will report year to date data updated.
| Rank May | Rank 2016 | Brand | Sales May | Sales 2016 | Var May | Var 2016 | Share May | Share 2016 |
| --- | --- | --- | --- | --- | --- | --- | --- | --- |
| 1 | 1 | Lada | 20.597 | 102.124 | -9,9% | -10,6% | 18,9% | 18,6% |
| 2 | 2 | Kia | 11.997 | 56.986 | -2,9% | -8,5% | 11,0% | 10,4% |
| 3 | 3 | Hyundai | 10.603 | 52.333 | -22,1% | -22,1% | 9,7% | 9,5% |
| 4 | 4 | Renault | 8.952 | 41.966 | -5,2% | -11,0% | 8,2% | 7,6% |
| 5 | 5 | Toyota | 6.871 | 37.152 | -9,1% | -3,7% | 6,3% | 6,8% |
| 6 | 7 | Volkswagen | 6.027 | 29.579 | 2,8% | -9,1% | 5,5% | 5,4% |
| 7 | 6 | Nissan | 5.414 | 30.315 | -31,1% | -27,2% | 5,0% | 5,5% |
| 8 | 8 | Skoda | 4.706 | 22.094 | 23,7% | -6,5% | 4,3% | 4,0% |
| 9 | 9 | Gaz | 3.983 | 18.647 | 1,1% | 7,7% | 3,7% | 3,4% |
| 10 | 11 | Ford | 3.495 | 17.118 | 25,7% | 61,1% | 3,2% | 3,1% |
| 11 | 10 | Mercedes | 3.179 | 17.801 | -24,5% | -18,0% | 2,9% | 3,2% |
| 12 | 12 | Uaz | 3.107 | 16.602 | -19,4% | 8,5% | 2,9% | 3,0% |
| 13 | 13 | Chevrolet | 2.375 | 11.869 | -30,1% | -34,0% | 2,2% | 2,2% |
| 14 | 15 | Lexus | 2.212 | 9.471 | 34,5% | 20,7% | 2,0% | 1,7% |
| 15 | 14 | BMW | 2.200 | 11.860 | 4,8% | -4,0% | 2,0% | 2,2% |
| 16 | 16 | Audi | 1.808 | 8.832 | -4,8% | -13,0% | 1,7% | 1,6% |
| 17 | 20 | Datsun | 1.524 | 6.690 | -54,7% | -56,0% | 1,4% | 1,2% |
| 18 | 17 | Mazda | 1.307 | 7.383 | 7,7% | -30,0% | 1,2% | 1,3% |
| 19 | 21 | Lifan | 1.270 | 6.255 | 87,6% | 64,8% | 1,2% | 1,1% |
| 20 | 18 | Daewoo | 1.250 | 7.353 | -19,8% | -14,7% | 1,1% | 1,3% |
| 21 | 19 | Mitsubishi | 1.105 | 7.307 | -72,4% | -56,0% | 1,0% | 1,3% |
| 22 | 22 | Land Rover | 800 | 4.065 | -9,8% | -16,3% | 0,7% | 0,7% |
| 23 | 25 | Chery | 461 | 2.181 | 1,8% | 6,1% | 0,4% | 0,4% |
| 24 | 27 | Porsche | 388 | 1.991 | -15,3% | -4,7% | 0,4% | 0,4% |
| 25 | 23 | Geely | 347 | 2.766 | -43,6% | -11,3% | 0,3% | 0,5% |
| 26 | 26 | Subaru | 342 | 2.160 | 25,7% | -30,3% | 0,3% | 0,4% |
| 27 | 29 | Volvo | 325 | 1.762 | 13,2% | -32,2% | 0,3% | 0,3% |
| 28 | 28 | Infiniti | 313 | 1.854 | -16,5% | -27,5% | 0,3% | 0,3% |
| 29 | 24 | Suzuki | 312 | 2.540 | -18,3% | 18,6% | 0,3% | 0,5% |
| 30 | 30 | Citroen | 251 | 1.646 | -42,7% | -30,0% | 0,2% | 0,3% |
| 31 | 31 | Peugeot | 217 | 1.390 | -48,3% | -37,9% | 0,2% | 0,3% |
| 32 | 32 | Fiat | 160 | 1.050 | -21,6% | -30,4% | 0,1% | 0,2% |
| 33 | 40 | Jaguar | 126 | 423 | 96,9% | 27,0% | 0,1% | 0,1% |
| 34 | 38 | Mini | 100 | 502 | 0,0% | -11,5% | 0,1% | 0,1% |
| 35 | 43 | Faw | 92 | 218 | | | 0,1% | 0,0% |
| 36 | 39 | Cadillac | 91 | 492 | -30,0% | 47,3% | 0,1% | 0,1% |
| 37 | 35 | Brilliance | 90 | 571 | 15,4% | 34,4% | 0,1% | 0,1% |
| 37 | 42 | Iveco | 90 | 254 | | | 0,1% | 0,0% |
| 38 | 34 | Honda | 81 | 593 | -80,2% | -62,6% | 0,1% | 0,1% |
| 39 | 36 | Jeep | 76 | 528 | -39,2% | -50,7% | 0,1% | 0,1% |
| 40 | 37 | Dongfeng | 74 | 514 | 23,3% | 128,4% | 0,1% | 0,1% |
| 41 | 33 | SsangYong | 59 | 928 | -73,2% | -64,5% | 0,1% | 0,2% |
| 42 | 41 | ChangAn | 36 | 283 | -32,1% | 174,8% | 0,0% | 0,1% |
| 43 | 44 | Isuzu | 31 | 215 | 29,2% | -13,0% | 0,0% | 0,0% |
| 44 | 47 | Smart | 25 | 94 | -66,7% | -53,0% | 0,0% | 0,0% |
| 45 | 45 | Acura | 13 | 163 | -62,9% | -42,2% | 0,0% | 0,0% |
| 46 | 49 | Alfa Romeo | 12 | 41 | 140,0% | 215,4% | 0,0% | 0,0% |
| 47 | 48 | BAW | 11 | 81 | -21,4% | -25,0% | 0,0% | 0,0% |
| 48 | 46 | Haima | 7 | 114 | -36,4% | 29,5% | 0,0% | 0,0% |
| 49 | 51 | Chrysler | 3 | 14 | 50,0% | -33,3% | 0,0% | 0,0% |
| Rank May | Rank 2016 | Group | Sales May | Sales 2016 | Var May | Var 2016 | Share May | Share 2016 |
| --- | --- | --- | --- | --- | --- | --- | --- | --- |
| 1 | 1 | Renault-Nissan | 36.800 | 182.949 | -16,2% | -17,1% | 33,8% | 33,3% |
| 2 | 2 | Hyundai-Kia | 22.600 | 109.319 | -13,0% | -15,5% | 20,8% | 19,9% |
| 3 | 3 | Volkswagen | 12.929 | 62.496 | 7,5% | -8,8% | 11,9% | 11,4% |
| 4 | 4 | Toyota | 9.083 | 46.623 | -1,3% | 0,4% | 8,3% | 8,5% |
| 5 | 6 | GAZ Group | 3.983 | 18.647 | 1,1% | 7,7% | 3,7% | 3,4% |
| 6 | 5 | General Motors | 3.716 | 19.714 | -41,1% | -42,7% | 3,4% | 3,6% |
| 7 | 8 | Ford | 3.495 | 17.118 | 25,7% | 61,1% | 3,2% | 3,1% |
| 8 | 7 | Mercedes Daimler | 3.204 | 17.895 | -25,3% | -18,3% | 2,9% | 3,3% |
| 9 | 9 | UAZ | 3.107 | 16.602 | -19,4% | 8,5% | 2,9% | 3,0% |
| 10 | 10 | BMW | 2.300 | 12.362 | 4,5% | -4,4% | 2,1% | 2,3% |
| May Rank | 2016 Rank | Model | May Sales | 2016 Sales | May Var | 2016 Var | May Share | 2016 Share |
| --- | --- | --- | --- | --- | --- | --- | --- | --- |
| 1 | 2 | Lada Granta | 7.967 | 36.748 | -5,9% | -25,8% | 6,9% | 6,6% |
| 2 | 1 | Hyundai Solaris | 7.627 | 37.254 | -28,4% | -16,2% | 6,6% | 6,7% |
| 3 | 3 | Kia Rio | 7.569 | 30.825 | 1,5% | -8,5% | 6,5% | 5,6% |
| 4 | 9 | GAZ Gazelle | 4.250 | 17.592 | 1716,2% | -3,9% | 3,7% | 3,2% |
| 5 | 5 | Renault Duster | 4.151 | 19.417 | 21,1% | 15,2% | 3,6% | 3,5% |
| 6 | 7 | Lada Vesta | 3.752 | 17.766 | | | 3,2% | 3,2% |
| 7 | 8 | Volkswagen Polo | 3.540 | 17.754 | 1,0% | 10,0% | 3,0% | 3,2% |
| 8 | 10 | Toyota RAV4 | 3.516 | 12.547 | 0,0% | 10,5% | 3,0% | 2,3% |
| 9 | 11 | Lada Largus | 2.846 | 11.709 | -19,1% | -24,2% | 2,4% | 2,1% |
| 10 | 25 | Mitsubishi Outlander | 2.745 | 5.535 | 0,0% | 5,5% | 2,4% | 1,0% |
| 11 | 13 | Skoda Rapid | 2.393 | 10.335 | 27,2% | 0,1% | 2,1% | 1,9% |
| 12 | 6 | Renault Sandero | 2.366 | 19.392 | -3,3% | 73,4% | 2,0% | 3,5% |
| 13 | 12 | Chevrolet Niva | 2.349 | 11.672 | 21,6% | 0,2% | 2,0% | 2,1% |
| 14 | 4 | Renault Logan | 2.319 | 19.601 | -29,3% | 18,8% | 2,0% | 3,5% |
| 15 | 14 | Toyota Camry | 2.169 | 10.202 | -11,2% | -16,8% | 1,9% | 1,8% |
| 16 | 16 | Skoda Octavia | 1.797 | 8.513 | 30,0% | -5,4% | 1,5% | 1,5% |
| 17 | 19 | Lada XRay | 1.608 | 7.265 | | | 1,4% | 1,3% |
| 18 | 22 | Nissan X-Trail | 1.517 | 6.680 | -58,0% | -17,3% | 1,3% | 1,2% |
| 19 | 21 | Kia Sportage | 1.412 | 6.934 | -34,4% | -16,7% | 1,2% | 1,2% |
| 20 | 23 | UAZ Bukhanka | 1.400 | 6.555 | 2700,0% | 24,3% | 1,2% | 1,2% |
| 21 | 17 | UAZ Patriot | 1.325 | 7.503 | 292,0% | 36,7% | 1,1% | 1,4% |
| 22 | 27 | Nissan Qashqai | 1.258 | 5.301 | 0,0% | 3,8% | 1,1% | 1,0% |
| 23 | 29 | Datsun on-DO | 1.210 | 4.976 | -46,4% | -58,3% | 1,0% | 0,9% |
| 24 | 34 | Hyundai Tucson | 1.196 | 4.341 | | | 1,0% | 0,8% |
| 25 | 26 | Daewoo Gentra | 1.113 | 5.499 | 0,0% | -3,3% | 1,0% | 1,0% |
To know more about the market with a review of all last years statistics and the forecast towards the 2020, read the just published research:
(425)