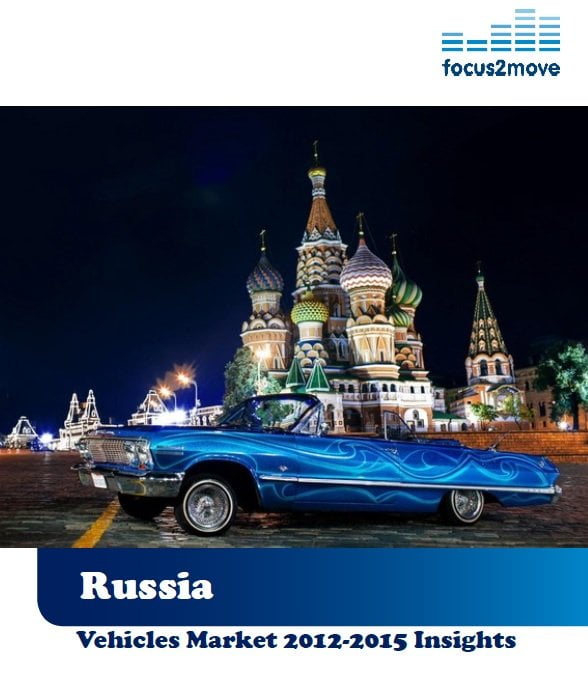 Russia Vehicle Market 2012-2015 Insights provides facts, data and forecast on this market with all data by OEM, Brand, Model and segment. From the 2004 up to the 2015 All About within 80 pages and 120 charts.
Historical Market data are reported since 2004 with detail by segments, groups, brands and models from 2012 to full year 2015. The market is segmented for cars and LCVs. with a dedicated section to the premium brands segment.
Following economic and political turmoil during President Boris YELTSIN's term (1991-99), Russia shifted toward a centralized authoritarian state under the leadership of President Vladimir PUTIN (2000-2008, 2012-present) in which the regime seeks to legitimize its rule through managed elections, populist appeals, a foreign policy focused on enhancing the country's geopolitical influence, and commodity-based economic growth.
Russia is one of the world's leading producers of oil and natural gas, and is also a top exporter of metals such as steel and primary aluminum. Russia's reliance on commodity exports makes it vulnerable to boom and bust cycles that follow the volatile swings in global prices.
A combination of falling oil prices, international sanctions, and structural limitations pushed Russia into a deep recession in 2015, with the GDP falling by close to 4%. Most economists expect this downturn will continue through 2016.
Russia Vehicle Market 2012-2015 Insights  research starts from the review of the last ten years heritage in which section we have checked the rule of the automotive industry in the country reporting data on segments, brands and models.
Recent sales data had been reviewed starting from 2004 with a focused analysis on the 2012-2015 data, reported for cars and LCVs.
All data are presented in charts and table with an immediate and easy-to-read style that allow you to catch the essential about this market.
To know more on the product and to see the Table of Contents, please click on the picture.
(154)