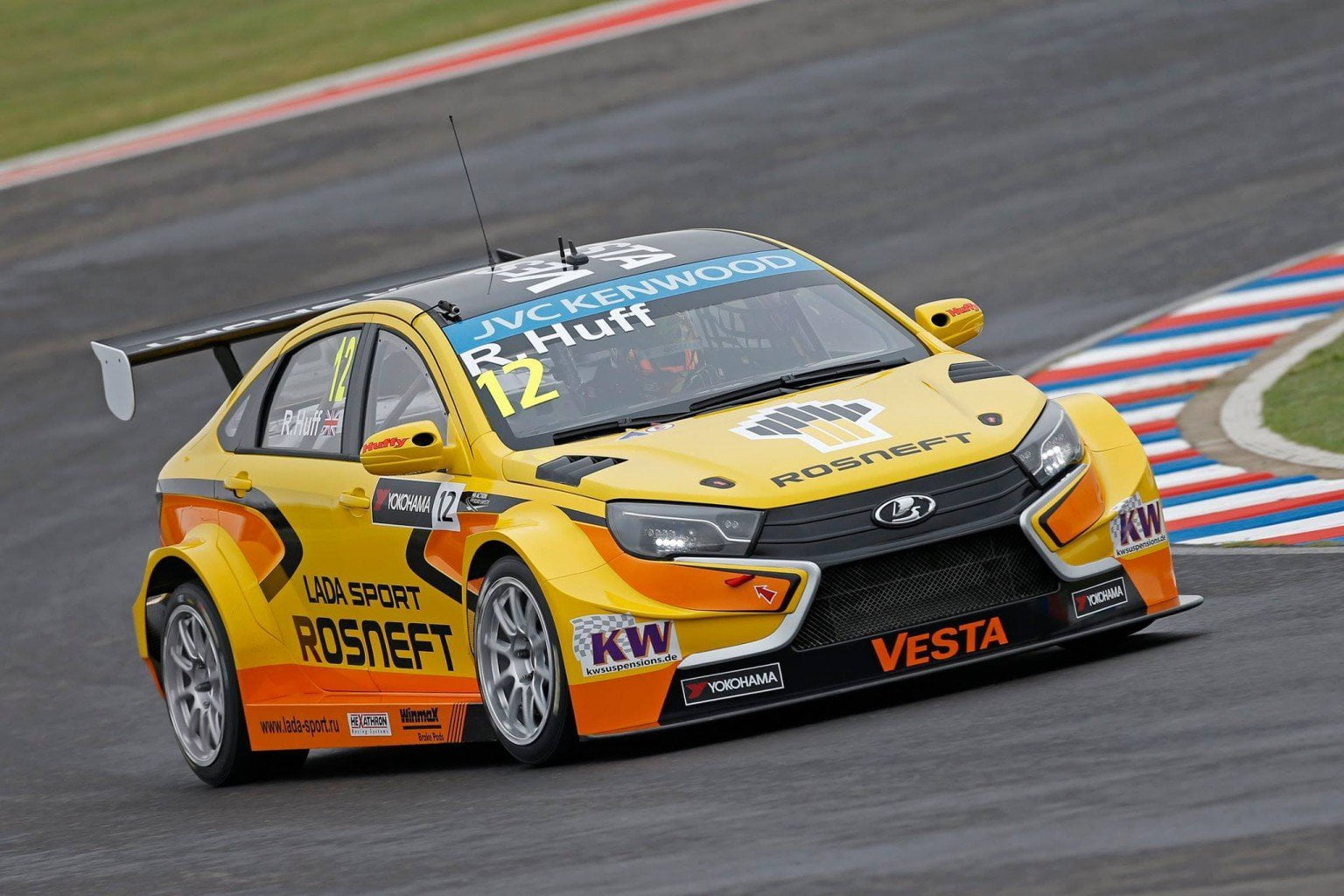 Russia Vehicles Market in April 2016 lessens the decline at only 8.4%. Kia defeats the rival Hyundai advancing in second place, while Autovaz posted the best market share in over three years, back over 20%.
Following a strong contraction Q4 2015, Russia's economic activity decreased in Q1, although the drop is expected to be less severe than in the previous quarter. Industrial production took a step back from an incipient recovery in March as output contracted following February's modest expansion. Moreover, a continuous deterioration in economic conditions prompted unemployment to rise in March.
In the automotive front, April, despite being the 16th month in a row with year on year sales lost, represented the first month with negative sign in one digit after over one year.
Indeed, according to data released by the AEB, the Association of European Businesses in Russia, in April the domestic car sales have felt at 121.272 units (-8.4%). Figures from January to April were discouraging with 440.183 sales, down -14.7% compared to the same period of the 2015.
In April, Lada (Autovaz) was of course on top of the list selling 24.648 vehicles (+7.8%) with market share at 20.3%, the best in three years, followed by Kia with 12.201 (-10.9%) and Hyundai with 12.114  (-12.9%).
Down the podium, Renault with 9.729 (-5.2%), Toyota with 8.027 (+14.8%), Volkswagen with 6.482 (-2.6%) and Skoda with 4.936 (+9.1%).
As far as the Car Groups performance, the leader was Renault-Nissan with 33.0% of market share, ahead of Hyundai-Kia with 20.0%, Volkswagen with 11.5%, Toyota with 8.5% and GAZ Group with 4.0%.
Lada Granta was the new best selling model with 9.888 sales (-29.9%) ahead of the Hyundai Solaris with 8.193 (-12.3%) and the Kia Rio with 6.854 (-11.4%).
The new Lada Vesta (launched in October 2015) keeps growing and was again 4th with 4.821 sales, ahead of the Renault Duster with 4.453 (+13.6%), the Volkswagen Polo with 4.162 (+12.5%) and the Chevrolet Niva with 2.866 (-4.0%).
To see the details on the best-selling cars with the ranking of the best 100 models, see the report here
Below, you can sort our interactive tables to see data regarding Brands, Groups and Models. Please bear in mind that sales data are subject to adjustments as sources will update their information. This report is updated at the publishing date and will not be modified while the next on this subject will report year to date data updated.
| Rank Apr | Rank 2016 | Brand | Sales Apr | Sales YTD | Apr Var | YTD Var | Apr % | YTD % |
| --- | --- | --- | --- | --- | --- | --- | --- | --- |
| 1 | 1 | Lada | 24.648 | 81.527 | 7,8% | -10,8% | 20,3% | 18,5% |
| 2 | 3 | Hyundai | 12.201 | 41.730 | -10,9% | -22,1% | 10,1% | 9,5% |
| 3 | 2 | Kia | 12.114 | 44.989 | -12,9% | -9,9% | 10,0% | 10,2% |
| 4 | 4 | Renault | 9.729 | 33.014 | -5,2% | -12,4% | 8,0% | 7,5% |
| 5 | 5 | Toyota | 8.027 | 30.281 | 14,8% | -2,4% | 6,6% | 6,9% |
| 6 | 7 | Volkswagen | 6.482 | 23.552 | -2,6% | -11,8% | 5,3% | 5,4% |
| 7 | 8 | Skoda | 4.936 | 17.388 | 9,1% | -12,3% | 4,1% | 4,0% |
| 8 | 9 | Gaz | 4.830 | 14.664 | 12,2% | 9,7% | 4,0% | 3,3% |
| 9 | 6 | Nissan | 4.474 | 24.901 | -32,2% | -26,3% | 3,7% | 5,7% |
| 10 | 12 | Uaz | 4.029 | 13.495 | 1,5% | 17,9% | 3,3% | 3,1% |
| 11 | 11 | Ford | 3.876 | 13.623 | 39,1% | 73,6% | 3,2% | 3,1% |
| 12 | 10 | Mercedes | 3.705 | 14.622 | -21,8% | -16,4% | 3,1% | 3,3% |
| 13 | 14 | Chevrolet | 2.920 | 9.494 | -39,5% | -34,8% | 2,4% | 2,2% |
| 14 | 15 | Lexus | 2.322 | 7.259 | 5,5% | 17,0% | 1,9% | 1,6% |
| 15 | 13 | BMW | 2.231 | 9.660 | 15,9% | -5,8% | 1,8% | 2,2% |
| 16 | 16 | Audi | 2.119 | 7.024 | 0,1% | -14,8% | 1,7% | 1,6% |
| 17 | 18 | Daewoo | 1.571 | 6.103 | -5,0% | -13,6% | 1,3% | 1,4% |
| 18 | 19 | Mazda | 1.534 | 6.076 | -26,8% | -34,9% | 1,3% | 1,4% |
| 19 | 21 | Lifan | 1.342 | 4.985 | 66,5% | 59,8% | 1,1% | 1,1% |
| 20 | 17 | Mitsubishi | 1.161 | 6.202 | -58,8% | -50,8% | 1,0% | 1,4% |
| 21 | 22 | Land Rover | 852 | 3.265 | -3,8% | -17,8% | 0,7% | 0,7% |
| 22 | 20 | Datsun | 793 | 5.166 | -68,4% | -56,4% | 0,7% | 1,2% |
| 23 | 23 | Geely | 565 | 2.419 | -13,5% | -3,4% | 0,5% | 0,5% |
| 24 | 29 | Volvo | 519 | 1.437 | 51,8% | -37,9% | 0,4% | 0,3% |
| 25 | 24 | Suzuki | 510 | 2.228 | 2,8% | 26,6% | 0,4% | 0,5% |
| 26 | 27 | Porsche | 444 | 1.603 | -17,3% | -1,8% | 0,4% | 0,4% |
| 27 | 25 | Subaru | 441 | 1.818 | 17,0% | -35,6% | 0,4% | 0,4% |
| 28 | 26 | Chery | 425 | 1.720 | -16,0% | 7,4% | 0,4% | 0,4% |
| 29 | 30 | Citroen | 390 | 1.395 | -31,3% | -27,0% | 0,3% | 0,3% |
| 30 | 28 | Infiniti | 376 | 1.541 | -20,8% | -29,4% | 0,3% | 0,4% |
| 31 | 31 | Peugeot | 315 | 1.173 | -34,4% | -35,5% | 0,3% | 0,3% |
| 32 | 32 | Fiat | 218 | 890 | -15,5% | -31,7% | 0,2% | 0,2% |
| 33 | 45 | Faw | 126 | 126 | #DIV/0! | #DIV/0! | 0,1% | 0,0% |
| 34 | 39 | Cadillac | 123 | 401 | 35,2% | 96,6% | 0,1% | 0,1% |
| 35 | 38 | Mini | 115 | 402 | -4,2% | -13,9% | 0,1% | 0,1% |
| 36 | 35 | Brilliance | 112 | 481 | 173,2% | 38,6% | 0,1% | 0,1% |
| 37 | 36 | Jeep | 106 | 452 | -43,0% | -52,2% | 0,1% | 0,1% |
| 38 | 37 | Dongfeng | 101 | 440 | 14,8% | 166,7% | 0,1% | 0,1% |
| 39 | 40 | Jaguar | 89 | 297 | 48,3% | 10,4% | 0,1% | 0,1% |
| 40 | 33 | SsangYong | 65 | 869 | -85,6% | -63,7% | 0,1% | 0,2% |
| 41 | 41 | ChangAn | 63 | 247 | 61,5% | 394,0% | 0,1% | 0,1% |
| 42 | 34 | Honda | 58 | 512 | -81,9% | -56,5% | 0,0% | 0,1% |
| 43 | 42 | Isuzu | 48 | 184 | 6,7% | -17,5% | 0,0% | 0,0% |
| 44 | 43 | Iveco | 39 | 164 | #DIV/0! | #DIV/0! | 0,0% | 0,0% |
| 45 | 44 | Acura | 38 | 150 | 2,7% | -39,3% | 0,0% | 0,0% |
| 46 | 48 | Smart | 27 | 69 | -12,9% | -44,8% | 0,0% | 0,0% |
| 47 | 47 | BAW | 21 | 70 | 16,7% | -25,5% | 0,0% | 0,0% |
| 48 | 49 | Alfa Romeo | 14 | 29 | 600,0% | 262,5% | 0,0% | 0,0% |
| 48 | 50 | Foton | 14 | 18 | 366,7% | 100,0% | 0,0% | 0,0% |
| 49 | 46 | Haima | 11 | 107 | 10,0% | 39,0% | 0,0% | 0,0% |
| 50 | 51 | Chrysler | 3 | 11 | 50,0% | -42,1% | 0,0% | 0,0% |
| Rank Apr | Rank 2016 | Group | Sales Apr | Sales YTD | Apr Var | YTD Var | Apr % | YTD % |
| --- | --- | --- | --- | --- | --- | --- | --- | --- |
| 1 | 1 | Renault-Nissan | 40.020 | 146.149 | -6,3% | -17,4% | 33,0% | 33,2% |
| 2 | 2 | Hyundai-Kia | 24.315 | 86.719 | -11,9% | -16,2% | 20,0% | 19,7% |
| 3 | 3 | Volkswagen | 13.981 | 49.567 | 1,0% | -12,2% | 11,5% | 11,3% |
| 4 | 4 | Toyota | 10.349 | 37.540 | 12,6% | 0,9% | 8,5% | 8,5% |
| 5 | 7 | GAZ Group | 4.830 | 14.664 | 12,2% | 9,7% | 4,0% | 3,3% |
| 6 | 5 | General Motors | 4.614 | 15.998 | -50,1% | -43,0% | 3,8% | 3,6% |
| 7 | 9 | UAZ | 4.029 | 13.495 | 1,5% | 17,9% | 3,3% | 3,1% |
| 8 | 8 | Ford | 3.876 | 13.623 | 39,1% | 73,6% | 3,2% | 3,1% |
| 9 | 6 | Mercedes Daimler | 3.732 | 14.691 | -21,8% | -16,6% | 3,1% | 3,3% |
| 10 | 10 | BMW | 2.346 | 10.062 | 14,7% | -6,2% | 1,9% | 2,3% |
| Rank Apr | Rank YTD | Model | Sales Apr | Sales YTD | Apr Var | YTD Var | Apr % | YTD % |
| --- | --- | --- | --- | --- | --- | --- | --- | --- |
| 1 | 2 | Lada Granta | 9.888 | 28.781 | -29,9% | -5,6% | 8,9% | 7,4% |
| 2 | 1 | Hyundai Solaris | 8.193 | 29.627 | -12,3% | -8,9% | 7,4% | 7,6% |
| 3 | 3 | Kia Rio | 6.854 | 23.256 | -11,4% | -12,4% | 6,2% | 6,0% |
| 4 | 4 | Renault Duster | 4.453 | 15.266 | 13,6% | -3,0% | 4,0% | 3,9% |
| 5 | 5 | Volkswagen Polo | 4.162 | 14.214 | 12,5% | 11,7% | 3,7% | 3,7% |
| 6 | 6 | Chevrolet Niva | 2.866 | 9.323 | -4,0% | -4,8% | 2,6% | 2,4% |
| 7 | 10 | Renault Sandero | 2.592 | 8.513 | -2,6% | 16,1% | 2,3% | 2,2% |
| 8 | 9 | Renault Logan | 2.546 | 8.641 | -34,6% | -19,0% | 2,3% | 2,2% |
| 9 | 14 | Skoda Rapid | 2.386 | 7.942 | -5,9% | 6,3% | 2,1% | 2,0% |
| 10 | 13 | Toyota Camry | 2.382 | 8.033 | -18,2% | 3,0% | 2,1% | 2,1% |
| 11 | 8 | Lada Largus | 2.045 | 8.863 | -25,7% | -30,0% | 1,8% | 2,3% |
| 12 | 12 | Toyota RAV4 | 2.021 | 8.178 | 4,3% | 0,0% | 1,8% | 2,1% |
| 13 | 11 | Lada Kalina | 2.008 | 8.187 | -35,6% | -42,2% | 1,8% | 2,1% |
| 14 | 15 | Skoda Octavia | 1.955 | 6.716 | -11,9% | 23,7% | 1,8% | 1,7% |
| 15 | 7 | Lada 4×4 | 1.855 | 9.317 | -32,4% | -41,4% | 1,7% | 2,4% |
| 16 | 49 | Hyundai ix35 | 1.715 | 1.715 | -81,3% | 0,0% | 1,5% | 0,4% |
| 17 | 19 | Kia Sportage | 1.624 | 5.522 | -10,5% | -24,8% | 1,5% | 1,4% |
| 18 | 22 | Datsun on-DO | 1.622 | 4.816 | -50,3% | 0,0% | 1,5% | 1,2% |
| 19 | 18 | UAZ Patriot | 1.620 | 6.178 | 19,9% | -3,7% | 1,5% | 1,6% |
| 20 | 23 | Mazda CX-5 | 1.590 | 4.750 | -14,2% | 0,0% | 1,4% | 1,2% |
| 21 | 17 | Lada Priora | 1.505 | 6.194 | -35,8% | -30,7% | 1,4% | 1,6% |
| 22 | 26 | Nissan Terrano | 1.272 | 3.893 | 1,5% | 0,0% | 1,1% | 1,0% |
| 23 | 30 | Hyundai Tucson | 1.107 | 3.143 | | | 1,0% | 0,8% |
| 24 | 28 | Ford Focus | 1.105 | 3.578 | 14,4% | 41,3% | 1,0% | 0,9% |
| 25 | 24 | Daewoo Gentra | 1.078 | 4.386 | -4,1% | -13,4% | 1,0% | 1,1% |
To know more about the market with a review of all last years statistics and the forecast towards the 2020, read the just published research:
(865)