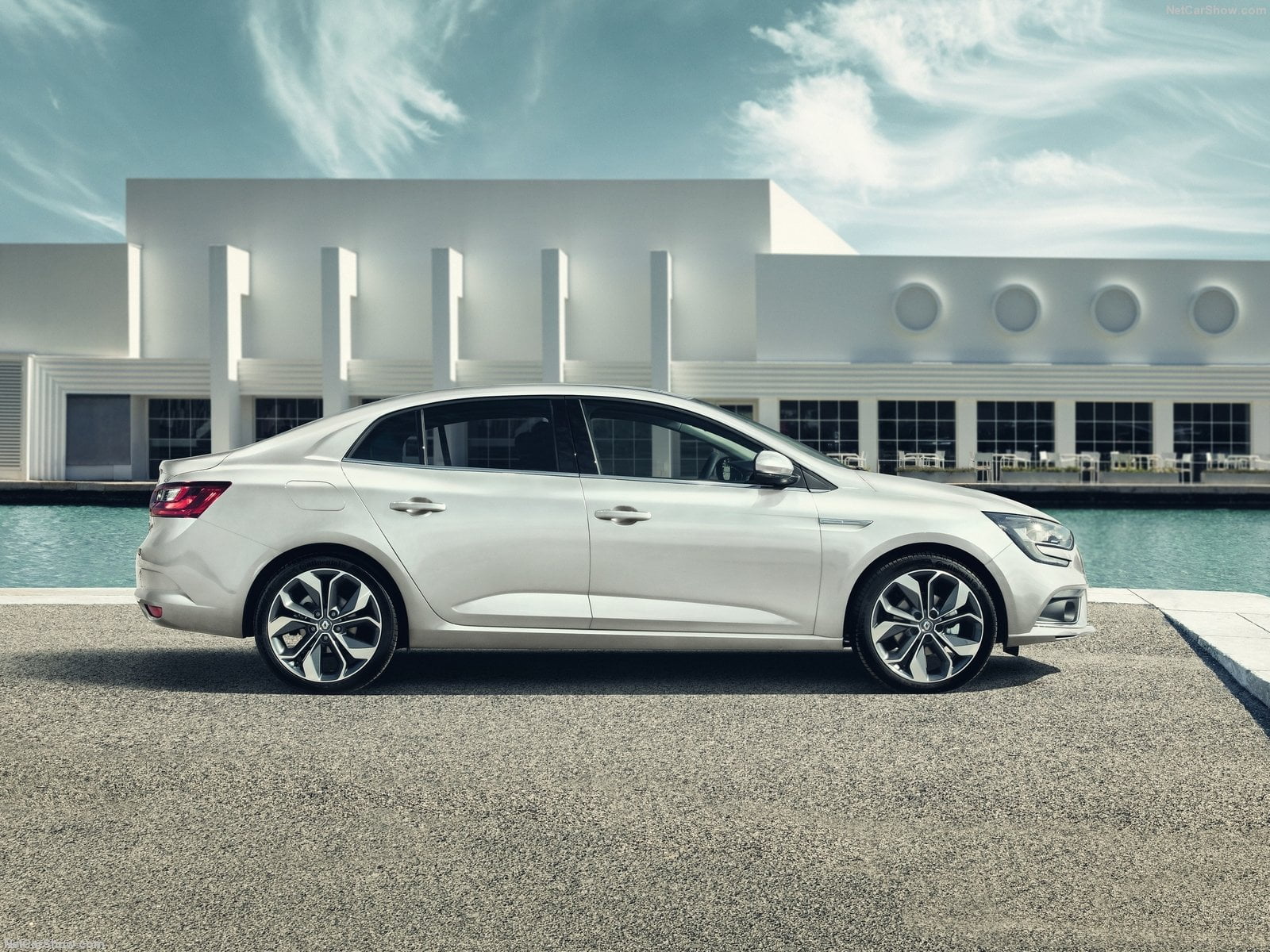 Russia Vehicles Sales in First Half 2016 fell 14% while data on the Russian economy are improving and the GDP decrease is lower than expected projecting a second half in recovery. Lada stable over 18% of share.
The Russian economy was more resilient to the second oil shock in January: in Q1, GDP decreased 1.2% annually, which was a softer fall than expected. A detailed breakdown of data by economic sectors showed that agriculture continued to expand in Q1 and growth in mining activity picked up over the previous quarter, while the manufacturing sector contracted, although the pace did slow.
Even though domestic demand is expected to be sluggish in the coming quarters, green shoots in credit growth and industrial production suggest that the economy remains in recovery mode. The key factors behind the gradual recovery are the rebound in oil prices and the economy's slow, yet painful adjustment to a weak ruble.
Good news for the domestic vehicles industry with expectation that the falls is bottoming down and the second half foreseen is a slight recovery, after the 18th year on year lost in a row scored in June.
Indeed, according to data released by the AEB, the Association of European Businesses in Russia, in June the domestic vehicles sales have been 122.633, down 12.9%, while the first half ended in deep decline with sales volume at 671.731, down 14.2%.
In this half, Russia ranked as 14th market in the World (three years ago it was the sixth).
In June, Lada (Autovaz) was of course on top of the list selling 22.229 vehicles (-15.9%) with market share at 18.1%, followed by Kia with 12.780 (-8.2%) and Hyundai with 12.001  (-7.6%).
In fourth place Renault with 10.075 units (+0.9%), followed by Toyota with 7.085 sales (-16.6%), Volkswagen with 6.668 (-5.8%) and the commercial vehicles specialist Gaz with 6.103 (-0.2%).
As far as the Car Groups performance, the leader was Renault-Nissan with 32.8% of market share, ahead of Hyundai-Kia with 20.2%, Volkswagen with 11.5%, Toyota with 7.1% and GAZ Group with 5.0%.
The Hyundai Solaris was back on top of the models list with 8.676 sales (-6.2%) ahead of the Kia Rio with 8.629 (-4.0%) and the Lada Granta  with 7.219 sales (-48.5%).
Behind the Renault Logan with 5.740 (+48.3%), the GAZ Gazelle with 5.588 (+20.3%) and the Renault Sandero with 5.238 (+129.3%).
To see the details on the best-selling cars with the ranking of the best 100 models, see the report here
Research, Consulting, Data & Forecast Store
F2M covers intensively this market with several products developed to help any investigation required.
Market Researches in PDF are immediately available for download with study on the market since 2005 and with forecast up to the 2020.
Auto Data in EXCEL are immediately downloadable with annual sales volume, split by month, for all brands and all models distributed in the market. This year data are released year to date, but you will receive a monthly update until the year-end.
All these and more within our  Russia Store
Below, you can sort our interactive tables to see data regarding Brands, Groups and Models. Please bear in mind that sales data are subject to adjustments as sources will update their information. This report is updated at the publishing date and will not be modified while the next on this subject will report year to date data updated.
| Rank June | Rank H1 2016 | Brand | Sales June | Sales H1 2016 | Var June | Var H1 2016 | Share June | Share H1 2016 |
| --- | --- | --- | --- | --- | --- | --- | --- | --- |
| 1 | 1 | Lada | 22.229 | 124.353 | -15,9% | -11,6% | 18,1% | 18,5% |
| 2 | 2 | Kia | 12.780 | 69.766 | -8,2% | -8,5% | 10,4% | 10,4% |
| 3 | 3 | Hyundai | 12.001 | 64.334 | -7,6% | -19,7% | 9,8% | 9,6% |
| 4 | 4 | Renault | 10.075 | 52.041 | 0,9% | -8,9% | 8,2% | 7,7% |
| 5 | 5 | Toyota | 7.085 | 44.237 | -16,6% | -6,0% | 5,8% | 6,6% |
| 6 | 7 | Volkswagen | 6.668 | 36.247 | -5,8% | -8,5% | 5,4% | 5,4% |
| 7 | 9 | Gaz | 6.103 | 24.750 | -0,2% | 5,7% | 5,0% | 3,7% |
| 8 | 6 | Nissan | 6.009 | 36.324 | -32,6% | -28,1% | 4,9% | 5,4% |
| 9 | 8 | Skoda | 4.796 | 26.890 | 8,9% | -4,1% | 3,9% | 4,0% |
| 10 | 11 | Uaz | 4.708 | 21.310 | 20,5% | 10,9% | 3,8% | 3,2% |
| 11 | 10 | Mercedes | 4.070 | 21.871 | -8,5% | -16,3% | 3,3% | 3,3% |
| 12 | 12 | Ford | 3.689 | 20.807 | 22,0% | 52,4% | 3,0% | 3,1% |
| 13 | 13 | Chevrolet | 2.914 | 14.783 | -38,2% | -34,8% | 2,4% | 2,2% |
| 14 | 14 | BMW | 2.301 | 14.161 | 7,0% | -2,4% | 1,9% | 2,1% |
| 15 | 15 | Audi | 2.300 | 11.132 | 14,6% | -8,4% | 1,9% | 1,7% |
| 16 | 17 | Mazda | 1.764 | 9.147 | -11,2% | -27,1% | 1,4% | 1,4% |
| 17 | 16 | Lexus | 1.616 | 11.087 | 0,5% | 17,3% | 1,3% | 1,7% |
| 18 | 20 | Datsun | 1.539 | 8.229 | -52,6% | -55,4% | 1,3% | 1,2% |
| 19 | 18 | Mitsubishi | 1.402 | 8.709 | -49,0% | -55,0% | 1,1% | 1,3% |
| 20 | 21 | Lifan | 1.310 | 7.565 | 56,5% | 63,3% | 1,1% | 1,1% |
| 21 | 19 | Daewoo | 1.136 | 8.489 | -34,5% | -18,0% | 0,9% | 1,3% |
| 22 | 27 | Volvo | 732 | 2.494 | -7,9% | -26,5% | 0,6% | 0,4% |
| 23 | 22 | Land Rover | 674 | 4.739 | -23,1% | -17,4% | 0,5% | 0,7% |
| 24 | 30 | Citroen | 481 | 2.127 | 0,4% | -24,8% | 0,4% | 0,3% |
| 25 | 31 | Peugeot | 480 | 1.870 | -17,8% | -33,8% | 0,4% | 0,3% |
| 26 | 25 | Subaru | 470 | 2.630 | 5,6% | -25,7% | 0,4% | 0,4% |
| 27 | 29 | Infiniti | 417 | 2.271 | -0,7% | -23,8% | 0,3% | 0,3% |
| 28 | 26 | Chery | 389 | 2.570 | -13,4% | 2,6% | 0,3% | 0,4% |
| 29 | 28 | Porsche | 370 | 2.361 | -22,8% | -8,1% | 0,3% | 0,4% |
| 30 | 24 | Suzuki | 343 | 2.883 | -36,2% | 7,6% | 0,3% | 0,4% |
| 31 | 23 | Geely | 342 | 3.108 | -51,4% | -18,7% | 0,3% | 0,5% |
| 32 | 34 | Jaguar | 298 | 721 | 254,8% | 72,9% | 0,2% | 0,1% |
| 33 | 32 | Fiat | 182 | 1.232 | -51,3% | -34,5% | 0,1% | 0,2% |
| 34 | 35 | Honda | 126 | 719 | -82,1% | -68,6% | 0,1% | 0,1% |
| 35 | 37 | Mini | 121 | 623 | 0,8% | -9,3% | 0,1% | 0,1% |
| 36 | 40 | Cadillac | 107 | 599 | -17,7% | 29,1% | 0,1% | 0,1% |
| 37 | 38 | Dongfeng | 94 | 608 | -4,1% | 88,2% | 0,1% | 0,1% |
| 38 | 33 | SsangYong | 92 | 1.020 | -80,7% | -67,0% | 0,1% | 0,2% |
| 39 | 39 | Jeep | 78 | 606 | -46,9% | -50,2% | 0,1% | 0,1% |
| 40 | 36 | Brilliance | 75 | 646 | 78,6% | 38,3% | 0,1% | 0,1% |
| 41 | 43 | Faw | 63 | 281 | | | 0,1% | |
| 42 | 42 | Iveco | 50 | 304 | | | | |
| 43 | 46 | Smart | 41 | 135 | -18,0% | -46,0% | | |
| 44 | 44 | Isuzu | 33 | 248 | -40,0% | -17,9% | | |
| 45 | 41 | ChangAn | 24 | 307 | -52,9% | 99,4% | | |
| 46 | 51 | Zotye | 21 | 21 | | | | |
| 47 | 49 | Alfa Romeo | 12 | 53 | | | | |
| 47 | 48 | BAW | 12 | 93 | -61,3% | -33,1% | | |
| 48 | 50 | Foton | 9 | 27 | 350,0% | 107,7% | | |
| 49 | 52 | Chrysler | 2 | 16 | -33,3% | -33,3% | | |
| Rank June | Rank H1 2016 | Group | Sales June | Sales H1 2016 | Var June | Var H1 2016 | Share June | Share H1 2016 |
| --- | --- | --- | --- | --- | --- | --- | --- | --- |
| 1 | 1 | Renault-Nissan | 40.269 | 223.218 | -17,8% | -17,3% | 32,8% | 33,2% |
| 2 | 2 | Hyundai-Kia | 24.781 | 134.100 | -7,9% | -14,2% | 20,2% | 20,0% |
| 3 | 3 | Volkswagen | 14.134 | 76.630 | 1,2% | -7,1% | 11,5% | 11,4% |
| 4 | 4 | Toyota | 8.701 | 55.324 | -13,9% | -2,1% | 7,1% | 8,2% |
| 5 | 5 | GAZ Group | 6.103 | 24.750 | -0,2% | 5,7% | 5,0% | 3,7% |
| 6 | 8 | UAZ | 4.708 | 21.310 | 20,5% | 10,9% | 3,8% | 3,2% |
| 7 | 6 | General Motors | 4.157 | 23.871 | -49,1% | -43,9% | 3,4% | 3,6% |
| 8 | 7 | Mercedes Daimler | 4.111 | 22.006 | -8,6% | -16,6% | 3,4% | 3,3% |
| 9 | 9 | Ford | 3.689 | 20.807 | 22,0% | 52,4% | 3,0% | 3,1% |
| 10 | 10 | BMW | 2.422 | 14.784 | 6,6% | -2,7% | 2,0% | 2,2% |
| Rank June | Rank H1 2016 | Model | Sales June | Sales H1 2016 | Var June | Var H1 2016 | Share June | Share H1 2016 |
| --- | --- | --- | --- | --- | --- | --- | --- | --- |
| 1 | 1 | Hyundai Solaris | 8.676 | 45.930 | -6,2% | -14,5% | 7,0% | 6,8% |
| 2 | 3 | Kia Rio | 8.629 | 39.454 | -4,0% | -7,6% | 7,0% | 5,9% |
| 3 | 2 | Lada Granta | 7.219 | 43.967 | -48,5% | -30,8% | 5,8% | 6,5% |
| 4 | 4 | Renault Logan | 5.740 | 27.660 | 48,3% | 35,8% | 4,6% | 4,1% |
| 5 | 8 | GAZ Gazelle | 5.588 | 22.419 | 20,3% | -2,3% | 4,5% | 3,3% |
| 6 | 5 | Renault Sandero | 5.238 | 26.996 | 129,3% | 100,4% | 4,2% | 4,0% |
| 7 | 7 | Lada Vesta | 5.128 | 22.894 | | | 4,1% | 3,4% |
| 8 | 6 | Renault Duster | 3.889 | 23.306 | 12,9% | 14,8% | 3,1% | 3,5% |
| 9 | 9 | Volkswagen Polo | 3.605 | 21.359 | -19,5% | 3,6% | 2,9% | 3,2% |
| 10 | 13 | Toyota Camry | 2.976 | 13.178 | -1,3% | -13,8% | 2,4% | 2,0% |
| 11 | 12 | Chevrolet Niva | 2.868 | 14.540 | 35,7% | 5,7% | 2,3% | 2,2% |
| 12 | 11 | Lada Largus | 2.838 | 14.547 | -32,5% | -26,0% | 2,3% | 2,2% |
| 13 | 14 | Skoda Rapid | 2.118 | 12.453 | 13,7% | 2,2% | 1,7% | 1,8% |
| 14 | 19 | UAZ Bukhanka | 2.089 | 8.512 | -18,5% | 8,6% | 1,7% | 1,3% |
| 15 | 15 | Skoda Octavia | 2.078 | 10.591 | 4,1% | -3,7% | 1,7% | 1,6% |
| 16 | 10 | Toyota RAV4 | 2.015 | 16.167 | -32,7% | 12,6% | 1,6% | 2,4% |
| 17 | 17 | Nissan X-Trail | 2.006 | 8.686 | -17,3% | -17,3% | 1,6% | 1,3% |
| 18 | 16 | UAZ Patriot | 1.950 | 9.453 | -31,3% | 13,5% | 1,6% | 1,4% |
| 19 | 22 | Lada XRay | 1.795 | 8.042 | | | 1,5% | 1,2% |
| 20 | 18 | Kia Sportage | 1.701 | 8.635 | 12,6% | -12,2% | 1,4% | 1,3% |
| 21 | 23 | Nissan Qashqai | 1.672 | 7.279 | 217,9% | 29,2% | 1,4% | 1,1% |
| 22 | 27 | Hyundai Tucson | 1.445 | 5.786 | | | 1,2% | 0,9% |
| 23 | 21 | Lada Priora | 1.361 | 8.304 | -30,5% | -37,3% | 1,1% | 1,2% |
| 24 | 15 | Lada Kalina | 1.303 | 10.591 | -49,3% | -49,3% | 1,1% | 1,6% |
| 25 | 25 | Mazda CX-5 | 1.279 | 6.307 | -15,0% | -20,0% | 1,0% | 0,9% |
| 26 | 28 | Nissan Terrano | 1.213 | 5.725 | 28,1% | 0,7% | 1,0% | 0,9% |
| 27 | 20 | Kia Cee'd | 1.144 | 8.466 | -41,9% | -12,9% | 0,9% | 1,3% |
| 28 | 34 | Volkswagen Jetta | 1.043 | 4.217 | 14,9% | -22,6% | 0,8% | 0,6% |
| 29 | 29 | Toyota Prado | 1.025 | 5.638 | 10,8% | 1,5% | 0,8% | 0,8% |
| 30 | 26 | Datsun on-DO | 1.024 | 6.000 | -49,1% | -57,0% | 0,8% | 0,9% |
(311)