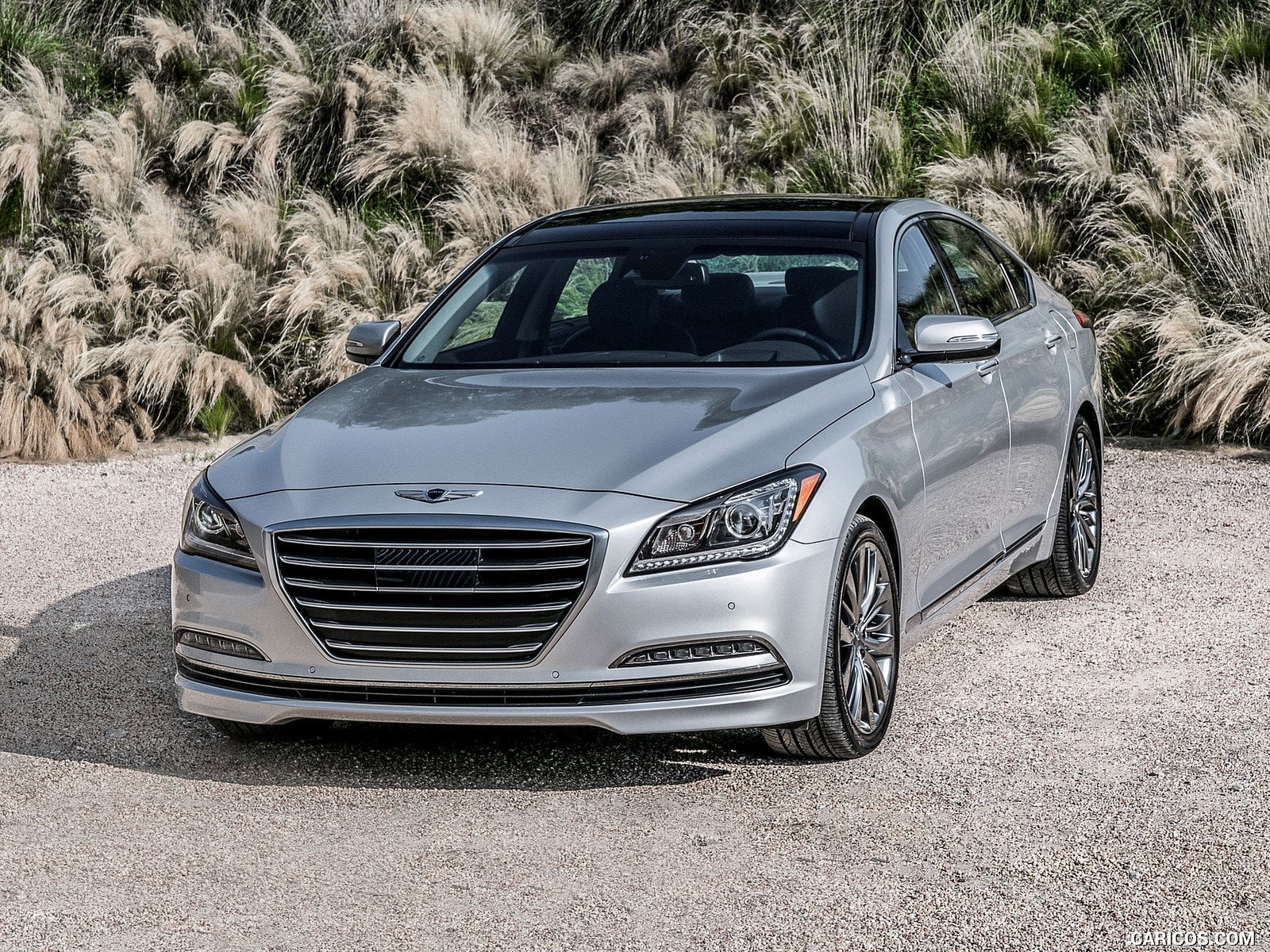 Russian Vehicles Market in November hit the lighter lost of sales in the 2016 benefiting from strengthening of economic activity. The Lada Granta was on top while the Lada Vesta sparkled.
Following sluggishness in domestic demand in the first three quarters, business survey data and industrial production in October signaled a strengthening of economic activity towards the end of the year. Lack of policy support is nevertheless still constraining Russia's path towards recovery. The government expects to drastically reduce the fiscal deficit by 1% of GDP each year on the back of spending cuts and increased revenues.
The latter will be achieved through higher taxes on the extraction of minerals and oil, dividend payouts from state-owned companies and higher excise taxes.
As regard the new vehicles sales, in November the market hit the lower drop down of the 2016, recording the twenty-third y.o.y. falling in a string.
Indeed, according to data released by the AEB, the Association of European Businesses in Russia, in November the domestic vehicles sales have been 131.092, down only 0.4%.
Year to date November the total sales volume declined at 1.278.409, down 12.1%.
In November, Lada (Autovaz) was of course on top of the list selling 25.507 vehicles (+18.2%) with market share at 19.5%, followed by Hyundai with 15.784 (+4.5%) and Kia with 14.651 (+3.7%).
In fourth place Renault with 11.631 units (+12.6%), followed by Toyota with 8.081 sales (+6.7%), Volkswagen with 6.973 (-13.1%) and Nissan with 5.998 (-17.7%).
The Lada Granta was the best-selling model with 8.516 sales (-27.3%) ahead of the Kia Rio with 8.408 (+1.9%) and the Hyundai Solaris with 8.259 sales (-27.9%).
Behind the Lada Vesta with 5.661 units (+223.9%), the Hyundai Creta with 4.814 and the Volkswagen Polo with 4.408 (-6.8%).
To see the details on the best-selling cars with the ranking of the best 100 models, see the report here
Research, Consulting, Data & Forecast Store
F2M covers intensively this market with several products developed to help any investigation required.
Market Researches in PDF are immediately available for download with study on the market since 2005 and with forecast up to the 2020.
Auto Data in EXCEL are immediately downloadable with annual sales volume, split by month, for all brands and all models distributed in the market. This year data are released year to date, but you will receive a monthly update until the year-end.
All these and more within our  Russia Store
Below, you can sort our interactive tables to see data regarding Brands, Groups and Models. Please bear in mind that sales data are subject to adjustments as sources will update their information. This report is updated at the publishing date and will not be modified while the next on this subject will report year to date data updated.
| Rank Nov | Rank 2016 | Brand | Sales Nov | Sales 2016 | Var Nov | Var 2016 | Share Nov | Share 2016 |
| --- | --- | --- | --- | --- | --- | --- | --- | --- |
| 1 | 1 | Lada | 25.507 | 238.666 | 18,2% | -2,8% | 19,5% | 18,7% |
| 2 | 3 | Hyundai | 15.784 | 131.244 | 4,5% | -12,1% | 12,0% | 10,3% |
| 3 | 2 | Kia | 14.651 | 136.374 | 3,7% | -8,0% | 11,2% | 10,7% |
| 4 | 4 | Renault | 11.631 | 103.465 | 12,6% | -4,6% | 8,9% | 8,1% |
| 5 | 5 | Toyota | 8.081 | 84.147 | 6,7% | -3,2% | 6,2% | 6,6% |
| 6 | 6 | Volkswagen | 6.973 | 71.392 | -13,1% | -5,5% | 5,3% | 5,6% |
| 7 | 7 | Nissan | 5.998 | 63.522 | -17,7% | -23,2% | 4,6% | 5,0% |
| 8 | 9 | GAZ | 5.132 | 48.286 | 17,8% | 4,8% | 3,9% | 3,8% |
| 9 | 8 | Skoda | 4.801 | 50.370 | 3,0% | -0,1% | 3,7% | 3,9% |
| 10 | 10 | UAZ | 4.642 | 42.939 | 0,1% | 1,2% | 3,5% | 3,4% |
| 11 | 12 | Ford | 3.822 | 38.520 | 7,1% | 13,0% | 2,9% | 3,0% |
| 12 | 11 | Mercedes | 2.802 | 38.942 | -27,2% | -15,8% | 2,1% | 3,0% |
| 13 | 13 | Chevrolet | 2.725 | 27.228 | -11,3% | -41,3% | 2,1% | 2,1% |
| 14 | 14 | BMW | 2.328 | 25.169 | 3,1% | -0,7% | 1,8% | 2,0% |
| 15 | 15 | Lexus | 2.014 | 21.607 | 21,8% | 19,8% | 1,5% | 1,7% |
| 16 | 18 | Datsun | 1.838 | 15.983 | -16,5% | -45,5% | 1,4% | 1,3% |
| 17 | 19 | Lifan | 1.805 | 15.640 | -5,0% | 24,3% | 1,4% | 1,2% |
| 18 | 16 | Mazda | 1.795 | 19.249 | -10,3% | -23,6% | 1,4% | 1,5% |
| 19 | 17 | Audi | 1.486 | 19.059 | -32,1% | -18,2% | 1,1% | 1,5% |
| 20 | 20 | Mitsubishi | 1.401 | 15.496 | -30,1% | -53,2% | 1,1% | 1,2% |
| 21 | 22 | Land Rover | 744 | 8.337 | -22,9% | -20,2% | 0,6% | 0,7% |
| 22 | 24 | Subaru | 576 | 5.051 | 44,7% | -19,0% | 0,4% | 0,4% |
| 23 | 23 | Volvo | 536 | 5.129 | -36,9% | -24,7% | 0,4% | 0,4% |
| 24 | 26 | Porsche | 463 | 4.304 | 28,6% | -10,9% | 0,4% | 0,3% |
| 25 | 40 | Ravon | 420 | 904 | | | 0,3% | 0,1% |
| 26 | 29 | Infiniti | 395 | 4.092 | -13,6% | -18,4% | 0,3% | 0,3% |
| 27 | 28 | Suzuki | 312 | 4.201 | -20,4% | -27,8% | 0,2% | 0,3% |
| 28 | 25 | Chery | 307 | 4.366 | 10,0% | -4,8% | 0,2% | 0,3% |
| 29 | 30 | Citroen | 270 | 3.514 | -14,0% | -31,4% | 0,2% | 0,3% |
| 30 | 33 | Jaguar | 252 | 1.794 | 265,2% | 99,3% | 0,2% | 0,1% |
| 31 | 31 | Peugeot | 211 | 3.264 | -34,1% | -37,4% | 0,2% | 0,3% |
| 32 | 27 | Geely | 203 | 4.222 | -79,7% | -59,7% | 0,2% | 0,3% |
| 33 | 34 | Honda | 188 | 1.438 | -5,1% | -67,0% | 0,1% | 0,1% |
| 34 | 32 | Fiat | 154 | 1.935 | -40,8% | -43,7% | 0,1% | 0,2% |
| 35 | 43 | Smart | 140 | 552 | 351,6% | 25,2% | 0,1% | 0,0% |
| 36 | 38 | Cadillac | 134 | 1.121 | 2,3% | 19,9% | 0,1% | 0,1% |
| 37 | 37 | Jeep | 131 | 1.131 | 37,9% | -41,1% | 0,1% | 0,1% |
| 38 | 35 | Mini | 124 | 1.231 | 31,9% | -1,9% | 0,1% | 0,1% |
| 39 | 39 | Dongfeng | 58 | 1.088 | -64,4% | 4,4% | 0,0% | 0,1% |
| 40 | 44 | ChangAn | 54 | 503 | -41,3% | 0,6% | 0,0% | 0,0% |
| 41 | 42 | FAW | 38 | 554 | | | 0,0% | 0,0% |
| 42 | 47 | Zotye | 37 | 264 | | | 0,0% | 0,0% |
| 43 | 45 | Isuzu | 35 | 495 | -47,0% | -11,6% | 0,0% | 0,0% |
| 44 | 46 | Iveco | 31 | 461 | | | 0,0% | 0,0% |
| 45 | 41 | Brilliance | 29 | 843 | -79,0% | -18,8% | 0,0% | 0,1% |
| 46 | 52 | Foton | 16 | 58 | 1500,0% | 222,2% | 0,0% | 0,0% |
| 47 | 49 | BAW | 10 | 157 | -56,5% | -49,0% | 0,0% | 0,0% |
| 48 | 36 | SsangYong | 5 | 1.139 | -97,5% | -76,9% | 0,0% | 0,1% |
| 49 | 53 | Chrysler | 2 | 28 | -50,0% | -31,7% | 0,0% | 0,0% |
| 50 | 51 | Alfa Romeo | 1 | 84 | -75,0% | 115,4% | 0,0% | 0,0% |
| Rank Nov | Rank 2016 | Model | Sales November | Sales 2016 | Variation 2016 | Variation YTD 2016 |
| --- | --- | --- | --- | --- | --- | --- |
| 1 | 3 | Lada Granta | 8.516 | 78.953 | -5,4% | -27,3% |
| 2 | 2 | Kia Rio | 8.408 | 79.633 | 1,9% | -10,4% |
| 3 | 1 | Hyundai Solaris | 8.259 | 82.338 | -27,9% | -22,7% |
| 4 | 4 | Lada Vesta | 5.661 | 48.160 | 223,9% | 2655,1% |
| 5 | 18 | Hyundai Creta | 4.814 | 17.927 | | |
| 6 | 5 | Volkswagen Polo | 4.408 | 43.389 | -6,8% | 6,5% |
| 7 | 6 | Renault Duster | 3.569 | 40.105 | -17,2% | 3,8% |
| 8 | 11 | Lada Largus | 3.119 | 26.460 | -0,1% | -26,4% |
| 9 | 10 | Renault Logan | 2.862 | 26.541 | -10,8% | -29,7% |
| 10 | 13 | Renault Sandero | 2.806 | 25.524 | 17,2% | -7,4% |
| 11 | 9 | Chevrolet Niva | 2.664 | 26.727 | -11,0% | -5,7% |
| 12 | 20 | Kia Sportage | 2.241 | 17.264 | 3,2% | -6,3% |
| 13 | 8 | Toyota RAV4 | 2.216 | 28.443 | 15,5% | 20,1% |
| 14 | 15 | Skoda Rapid | 2.184 | 23.458 | -6,4% | 5,3% |
| 15 | 19 | Lada XRay | 2.175 | 17.299 | | |
| 16 | 25 | Nissan Qashqai | 1.988 | 14.993 | 143,6% | 60,1% |
| 17 | 12 | Toyota Camry | 1.852 | 25.534 | 5,5% | -6,5% |
| 18 | 16 | Skoda Octavia | 1.790 | 19.719 | 14,3% | -1,0% |
| 19 | 23 | Lada Priora | 1.613 | 16.225 | -39,8% | -36,8% |
| 20 | 29 | Toyota Prado | 1.574 | 12.395 | 22,3% | -4,6% |
| 21 | 24 | Nissan X-Trail | 1.508 | 16.210 | -20,5% | -12,1% |
| 22 | 21 | Uaz Patriot | 1.507 | 17.023 | -12,9% | -4,1% |
| 23 | 28 | Datsun on-DO | 1.468 | 12.727 | -2,5% | -42,3% |
| 24 | 17 | Lada Kalina | 1.374 | 19.238 | -33,7% | -43,6% |
| 25 | 26 | Mazda CX-5 | 1.356 | 14.008 | 1020,7% | -7,2% |
| 26 | 27 | Kia Cee'd | 1.232 | 13.926 | -12,3% | -21,0% |
(458)