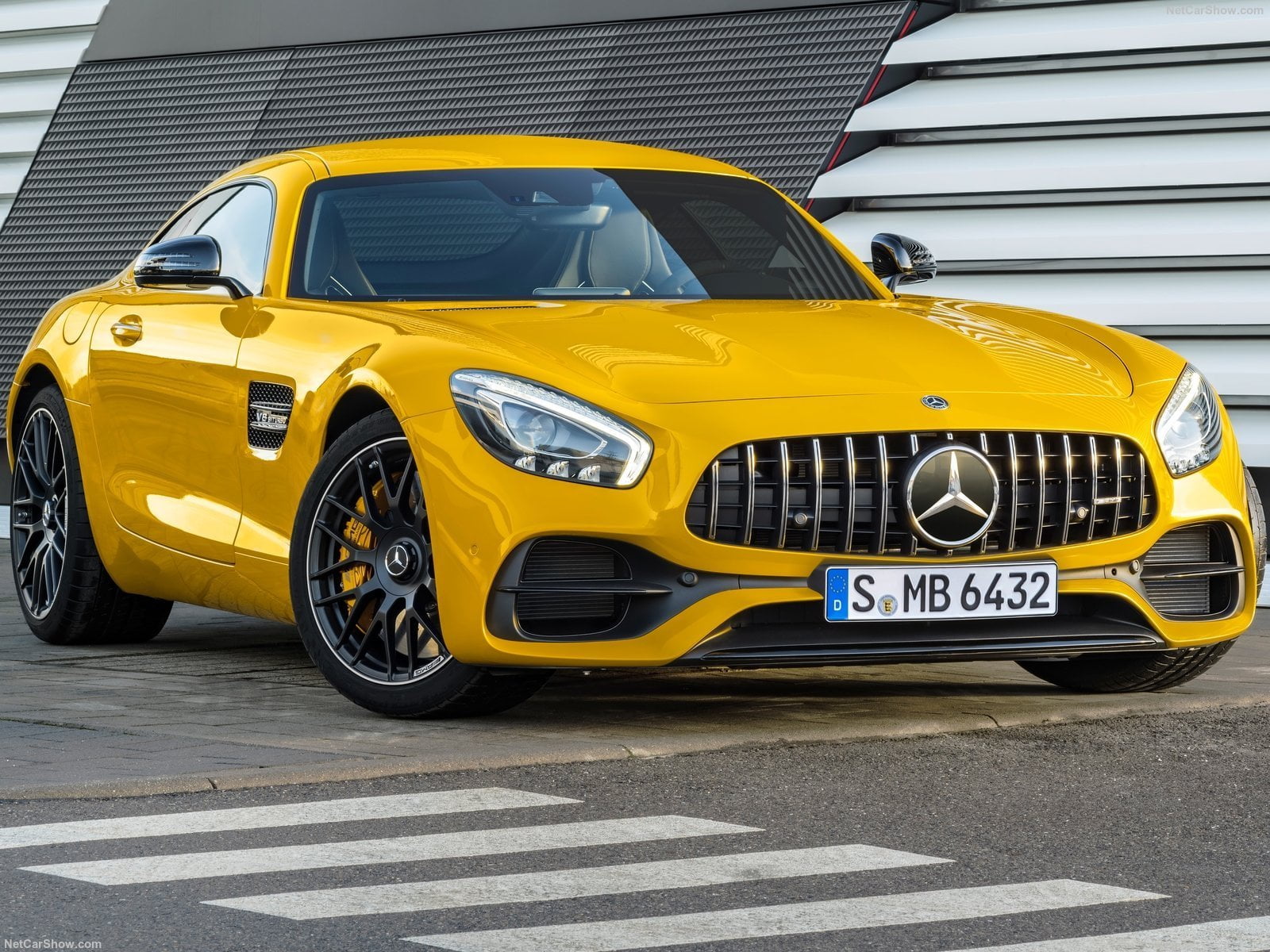 S Africa vehicles sales in 2016 fell down for the third year in a row hit by recession and currency depreciation. Mercedes was the best brand, avoiding to lose volume as done by almost all competitors.
South Africa recorded another slow expansion in the third quarter as growth continues to be dragged down by high political uncertainty, still weak global demand and a lack of much-needed structural reforms. In Q3, GDP barely expanded on a sequential basis. The dismal growth was fueled by an improvement across the board in domestic demand, while the external sector disappointed, with a double-digit contraction in exports leading to the largest deduction from growth in over a year.
The automotive industry, one of the most relevant sector in the country, was severely hit by the crisis and has lost volume y.o.y. in 22 of the last 23 months, including November (-17.3%), before to suddenly accelerate in December, when sales were reported at 65.188, up 39.5%, the highest single month ever.
According to data released by the Department Trade and Industry of South African, total new light passengers vehicles sold in the full year has been 543.736, down 7.4%, the third decline in a row.
Actually South Africa ranks as 24th market in the World having lost 1 spot from the previous year.
In the so harsh market all top brands reported sales drops with the significant exception of Mercedes, able to raise 5.1% at 26.814 unit, Mahindra, up 12.5%, Jaguar (+32%) and Tata (+21%).
The market leader Toyota has minimized the lost at 2% with 114.782 sales doing better than Ford, second with 72.448 (-7.2%),  Volkswagen with 80.860 (-1.9%), Hyundai with 37.395 (-30.3%) and Nissan with 38.675 (-7.2%).
As far as the Car Groups performance, the leader was Toyota Group with 21.5% of market share, ahead of Volkswagen with 17.4%, Ford with 13.5% and Renault-Nissan with 11.6%.
To see the full ranking of Top 100 models please refer to the article we dedicated at the subject.
Research, Consulting, Data & Forecast Store
F2M covers intensively this market with several products developed to help any investigation required. Market Researches in PDF are immediately available for download with study on the market since 2005 and with forecast up to the 2020. Auto Data in EXCEL are immediately downloadable with annual sales volume, split by month, for all brands and all models distributed in the market. This year data are released year to date, but you will receive a monthly update until the year-end. All these and more within our South Africa Corner Store.
| Rank Dec | Rank 2016 | BRAND | Sales December | Sales 2016 FY | Variation December | Variation 2016 FY | Share December | Share 2016 |
| --- | --- | --- | --- | --- | --- | --- | --- | --- |
| 1 | 1 | Toyota | 7.790 | 114.782 | -11,2% | -2,6% | 19,5% | 21,3% |
| 2 | 3 | Ford | 5.709 | 72.448 | -9,6% | -7,3% | 14,3% | 13,5% |
| 3 | 2 | Volkswagen | 5.114 | 80.860 | -34,7% | -1,7% | 12,8% | 15,0% |
| 4 | 5 | Hyundai | 3.133 | 37.395 | -20,1% | -30,3% | 7,9% | 7,0% |
| 5 | 4 | Nissan | 2.796 | 38.674 | 8,8% | -7,2% | 7,0% | 7,2% |
| 6 | 9 | Renault | 2.426 | 18.713 | 7,4% | -6,5% | 6,1% | 3,5% |
| 7 | 7 | BMW | 2.028 | 20.898 | 33,1% | -3,2% | 5,1% | 3,9% |
| 8 | 6 | Mercedes | 1.697 | 26.814 | 2,8% | 5,1% | 4,3% | 5,0% |
| 9 | 10 | Kia | 1.340 | 17.080 | -17,8% | -26,3% | 3,4% | 3,2% |
| 10 | 8 | Chevrolet | 999 | 20.278 | -48,6% | -34,7% | 2,5% | 3,8% |
| 11 | 11 | Isuzu | 912 | 12.853 | -55,6% | -21,2% | 2,3% | 2,4% |
| 12 | 13 | Audi | 891 | 11.495 | -5,4% | -23,2% | 2,2% | 2,1% |
| 13 | 12 | Mazda | 881 | 12.049 | -16,7% | 32,9% | 2,2% | 2,2% |
| 14 | 14 | Honda | 614 | 8.071 | -28,4% | -27,1% | 1,5% | 1,5% |
| 15 | 16 | Datsun | 544 | 4.838 | 20,1% | -14,3% | 1,4% | 0,9% |
| 16 | 15 | Suzuki | 456 | 5.220 | -19,1% | -18,2% | 1,1% | 1,0% |
| 17 | 18 | Opel | 315 | 4.119 | -45,6% | -36,6% | 0,8% | 0,8% |
| 18 | 17 | Land Rover | 304 | 4.263 | -49,4% | -27,1% | 0,8% | 0,8% |
| 19 | 19 | Mahindra | 265 | 3.501 | 16,7% | 12,5% | 0,7% | 0,7% |
| 20 | 20 | Jeep | 219 | 3.237 | -62,2% | -48,2% | 0,5% | 0,6% |
| 21 | 22 | Mini | 210 | 2.259 | 24,3% | 8,7% | 0,5% | 0,4% |
| 22 | 26 | Porsche | 187 | 1.308 | 67,0% | -11,0% | 0,5% | 0,2% |
| 23 | 24 | Volvo | 165 | 1.883 | -33,7% | -30,6% | 0,4% | 0,4% |
| 24 | 23 | Mitsubishi | 162 | 2.044 | -42,3% | -44,5% | 0,4% | 0,4% |
| 25 | 29 | Peugeot | 124 | 1.082 | -27,1% | -22,4% | 0,3% | 0,2% |
| 26 | 31 | Jaguar | 120 | 1.006 | 33,3% | 32,7% | 0,3% | 0,2% |
| 27 | 27 | Fiat | 114 | 1.293 | -40,0% | -23,6% | 0,3% | 0,2% |
| 28 | 21 | Tata | 109 | 2.371 | -26,8% | 21,0% | 0,3% | 0,4% |
| 29 | 30 | Lexus | 101 | 1.007 | -7,3% | -2,0% | 0,3% | 0,2% |
| 30 | 28 | Geely | 50 | 1.170 | -64,8% | -26,5% | 0,1% | 0,2% |
| 30 | 32 | Subaru | 50 | 842 | 0,0% | -23,7% | 0,1% | 0,2% |
| 31 | 38 | Maserati | 29 | 109 | 222,2% | 142,2% | 0,1% | 0,0% |
| 32 | 35 | JMC | 16 | 339 | 33,3% | -38,1% | 0,0% | 0,1% |
| 33 | 36 | Dodge | 7 | 192 | -70,8% | -78,7% | 0,0% | 0,0% |
| 34 | 43 | Bentley | 6 | 42 | #DIV/0! | #DIV/0! | 0,0% | 0,0% |
| 34 | 41 | Landwind | 6 | 55 | 0,0% | 400,0% | 0,0% | 0,0% |
| 35 | 37 | Alfa Romeo | 5 | 120 | -68,8% | -23,3% | 0,0% | 0,0% |
| 35 | 40 | Ferrari | 5 | 91 | -16,7% | 0,4% | 0,0% | 0,0% |
| 35 | 39 | Infiniti | 5 | 106 | -54,5% | -79,9% | 0,0% | 0,0% |
| Rank Dec | Rank 2016 | GROUP | Sales December | Sales 2016 FY | Variation December | Variation 2016 FY | Share December | Share 2016 FY |
| --- | --- | --- | --- | --- | --- | --- | --- | --- |
| 1 | 1 | Toyota | 7.891 | 115.789 | -11,1% | -2,6% | 19,8% | 21,5% |
| 2 | 2 | Volkswagen | 6.198 | 93.705 | -30,2% | -5,0% | 15,5% | 17,4% |
| 4 | 3 | Ford | 5.709 | 72.448 | -9,6% | -7,3% | 14,3% | 13,5% |
| 3 | 4 | Renault-Nissan | 5.771 | 62.331 | 9,0% | -8,1% | 14,5% | 11,6% |
| 5 | 5 | Hyundai-Kia | 4.473 | 54.475 | -19,4% | -29,1% | 11,2% | 10,1% |
| 7 | 6 | Mercedes Daimler | 1.697 | 26.814 | 2,8% | 5,1% | 4,3% | 5,0% |
| 8 | 7 | General Motors | 1.314 | 24.397 | -47,9% | -35,1% | 3,3% | 4,5% |
| 6 | 8 | BMW | 2.238 | 23.157 | 32,2% | -2,1% | 5,6% | 4,3% |
| 9 | 9 | Isuzu Motors | 912 | 12.853 | -55,6% | -21,2% | 2,3% | 2,4% |
| 10 | 10 | Mazda | 881 | 12.049 | -16,7% | 32,9% | 2,2% | 2,2% |
(338)